Who Is Jay-Z?
Shawn Corey Carter, professionally known as Jay-Z, is an American rapper, singer-songwriter, record producer, record executive, actor, film producer, and businessman.
Jay-Z has been cited by various publications as one of the world's greatest rappers of all time. He remains a truly inspirational figure to numerous budding artists as well as entrepreneurs all over the world.
Quick Facts
| | |
| --- | --- |
| Full Name: | Shawn Corey Carter |
| Popular Name: | Jay-Z |
| Gender: | Male |
| Birth Date: | December 4, 1969 |
| Age: | 53 years |
| Parents: | Adnis Reeves and Gloria Carter |
| Siblings: | Eric Carter, Andrea Carter, and Michelle Carter |
| Birth Place: | New York City, New York |
| Nationality: | American |
| Ethnicity: | African-American |
| Education: | Eli Whitney High School, George Westinghouse Career and Technical Education High School, and Trenton Central High School |
| Marital Status: | Married |
| Sexual Orientation: | Straight |
| Wife/Spouse: | Beyoncé Knowles |
| Children: | Blue Ivy Carter, Rumi Carter, and Sir Carter |
| Dating: | N/A |
| Net Worth: | USD 1 billion |
| Source of Wealth: | Rapping, Singing, Songwriting, Record Producing, Acting, Film Production, Television Production, Endorsement Deals, and Other Ventures |
| Height: | 6′ 2″ (1.88 m) |
| Weight: | 83 kg; In pounds: 183 lbs. |
Early Life and Career Information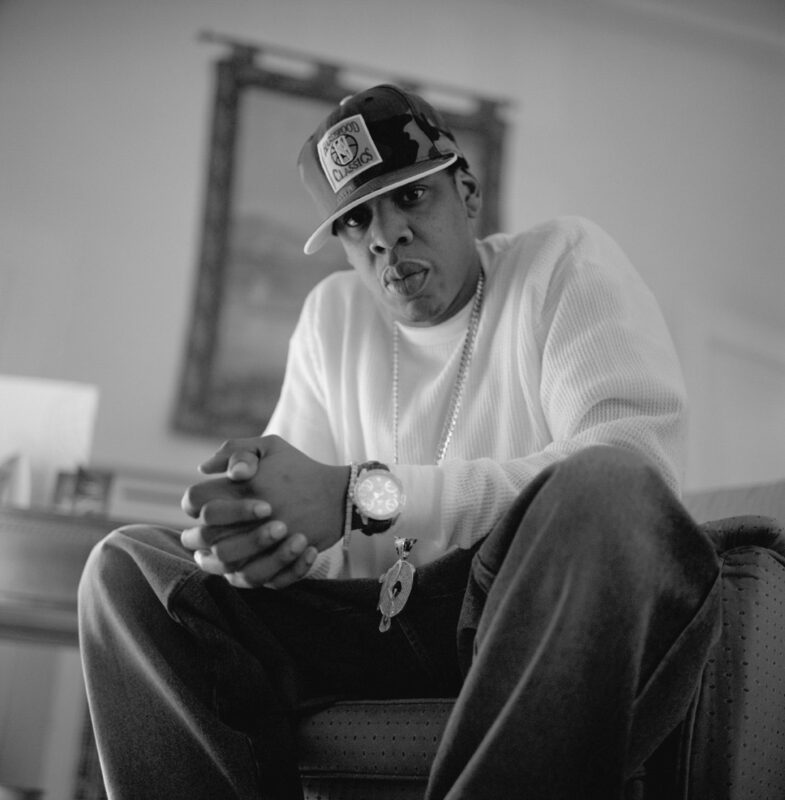 Shawn Corey Carter was born on December 4, 1969, in New York City, New York, to Adnis Reeves and Gloria Carter.
Carter developed an avid interest in music at a tender age. According to his mother, he would often stay up late banging drum patterns on the family's kitchen table. Realizing that her little boy had musical talents, Gloria gifted him a boombox for his birthday.
The gift sparked Shawn Corey's interest in music even further and in the late '80s, he started freestyling as well as writing his own lyrics using the stage name Jazzy. He later adopted the name Jay-Z in tribute to his mentor Jaz-O.
In 1995, Jay-Z partnered with Damon Dash and Kareem Biggs to found the Roc-A-Fella Records. The following year, he released his debut album, Reasonable Doubt, which went on to sell over 1.5 million copies during its first year alone. Banking on the success of his debut album, Jay-Z followed up with his second album in 1997, titled In My Lifetime, Vol. 1.
He has since released eleven more albums, namely:
• Vol. 2… Hard Knock Life (1998)
• Vol. 3… Life and Times of S. Carter (1999)
• The Dynasty: Roc La Familia (2000)
• The Blueprint (2001)
• The Blueprint2: The Gift & the Curse (2002)
• The Black Album (2003)
• Kingdom Come (2006)
• American Gangster (2007)
• The Blueprint 3 (2009)
• Magna Carta Holy Grail (2013)
• 4:44 (2017)
In addition to singing, Jay-Z has also pursued a career in the film industry, both as an actor and film producer. He made his acting debut in 1998's Streets Is Watching. He has since featured in scores of other acclaimed movies, including Backstage (2000), State Property (2002), Paper Soldiers (2002), Fade to Black (2004), etc.
As a film producer, Jay-Z is mostly remembered for his role in The Great Gatsby (2013), Annie (2014), and Rest in Power: The Trayvon Martin Story (2018). Not to mention, the 2013 documentary Made in America.
Jay-Z's Net Worth
As of 2023, Jay-Z had a net worth of $1 billion. His wife, Beyonce Knowles, had a net worth of $400 million, which puts the Carters' total net worth at $1.4 billion.
For comparison's sake, Jay-Z is the second-richest rapper on the planet after Kanye West who has a net worth of $3.2 billion. P Diddy and Dr. Dre follow in third and fourth places with a net worth of $885 million and 820 million, respectively.
Jay-Z has earned his wealth from various endeavors, including rapping, record production, acting, film production, and entrepreneurial ventures. In a typical year, the rapper earns an average of $50 million from his various income-generating engagements.
The following is a rundown of Jay-Z's annual income over the past few years:
• 2007 – Earned $34 million
• 2008 – Earned $82 million
• 2009 – Earned $35 million
• 2010 – Earned $63 million
• 2011 – Earned $37 million
• 2012 – Earned $38 million
• 2013 – Earned $43 million
• 2014 – Earned $60 million
• 2015 – Earned $56 million
• 2016 – Earned $54 million
• 2017 – Earned $42 million
• 2018 – Earned $77 million
• 2019 – Earned $80 million
• 2020 – Earned $54 million
Although he has carved himself a stellar career in the entertainment industry, Jay-Z is more recently known for his exceptional business acumen. Throughout his rapping career, Jay-Z has continually built his empire by investing in various sectors. The rapper undertakes his investments through Marcy Venture Partners, a company that's named after the housing project where he grew up. In 2019 alone, Marcy Venture Partners raised investment capital to the tune of $85 million.
One of Jay-Z's most notable business investments is the Rocawear clothing line that he co-created in 1999 with Damon Dash. A year after its launch, Rocawear was generating as much as $50 million in annual revenue.
And during its peak, the clothing line generated up to $700 million in annual revenue. In 2007, Iconix Brand Group acquired the rights to Rocawear for $204 million. To date, Jay-Z maintains a minority stake in the business and is also involved in marketing as well as licensing issues.
In addition to Rocawear, the following are other noteworthy businesses associated with Jay-Z:
• Tidal, where he acquired a majority stake in the music streaming service in March 2015 after paying $56 million
• The 40/40 Club franchise of nightclubs
• The Nets, where he acquired a $1 million minority stake in January 2004, which he later sold for $2.35 million
• Roc Nation Sports, a sports management company which launched in 2013
• Endorsements of various brands, such as Armand de Brignac champagne, Budweiser, Chevy, Hewlett Packard, and Armadale Vodka
Jay-Z has also invested heavily in the real estate industry, with an estimated real estate portfolio of $150 million. In 2008, the rapper and his wife Beyonce Knowles, purchased a luxurious mansion in Indian Creek Island, Miami, for $8 million. They sold the home two years later for $9.3 million.
In 2017, Beyonce sold her New York City condo for $9.95. She had acquired the condo back in 2005 for $5 million.
Other real estate properties associated with the couple include:
• A $2.6 million home in New Orleans, owned by Beyonce
• A $4 million private island located in the Bahamas, owned by the couple
• A 30,000-square-foot mansion located in Bel Air, California, which the couple purchased in 2017 for $88 million
Lessons from Jay-Z
1. Hard work pays
Jay-Z is one of the most industrious rappers alive. He is one of the only few rappers to have successfully operated profitable businesses for decades.
2. Diversify your income streams
Although he started off as a rapper and actor, Jay-Z has since gone on to invest in several other lucrative income-generating ventures that are not necessarily tied to the entertainment industry.
3. Give back
Jay-Z doesn't just earn big bucks; he also donates millions towards numerous charitable causes. On the humanitarian front, he is mostly remembered for teaming up with his mother to co-found The Shawn Carter Foundation. The organization sponsors needy students through college.
Famous Quotes by Jay-Z
"I believe you can speak things into existence."
"I will not lose, for even in defeat, there's a valuable lesson learned, so it evens up for me."
"I'm not afraid of dying, I'm afraid of not trying."
"Life is all there is. And if that's true, then we have to really live it — we have to take it for everything it has and "die enormous" instead of "living dormant."
"We change people through conversation, not through censorship."
Conclusion
Jay-Z is the second-richest rapper in the world. But he didn't earn that feat overnight. It has taken him years of hard work and determination to become the rich and famous celebrity he is today.