Last Updated on March 8, 2022
Mahatma Gandhi is perhaps one of the most unforgettable people in history who have used nonviolence to fight for freedom. As the leading figure in India's independence movement, Gandhi not only left teachings of love, he also influenced many modern thinkers, philosophers, students, and creative people worldwide.
Long after Gandhi has passed from this earth, let us look back to his life and what we can learn from the once shy and timid boy, who later grew up and changed the world.
Mahatma Gandhi: Early Years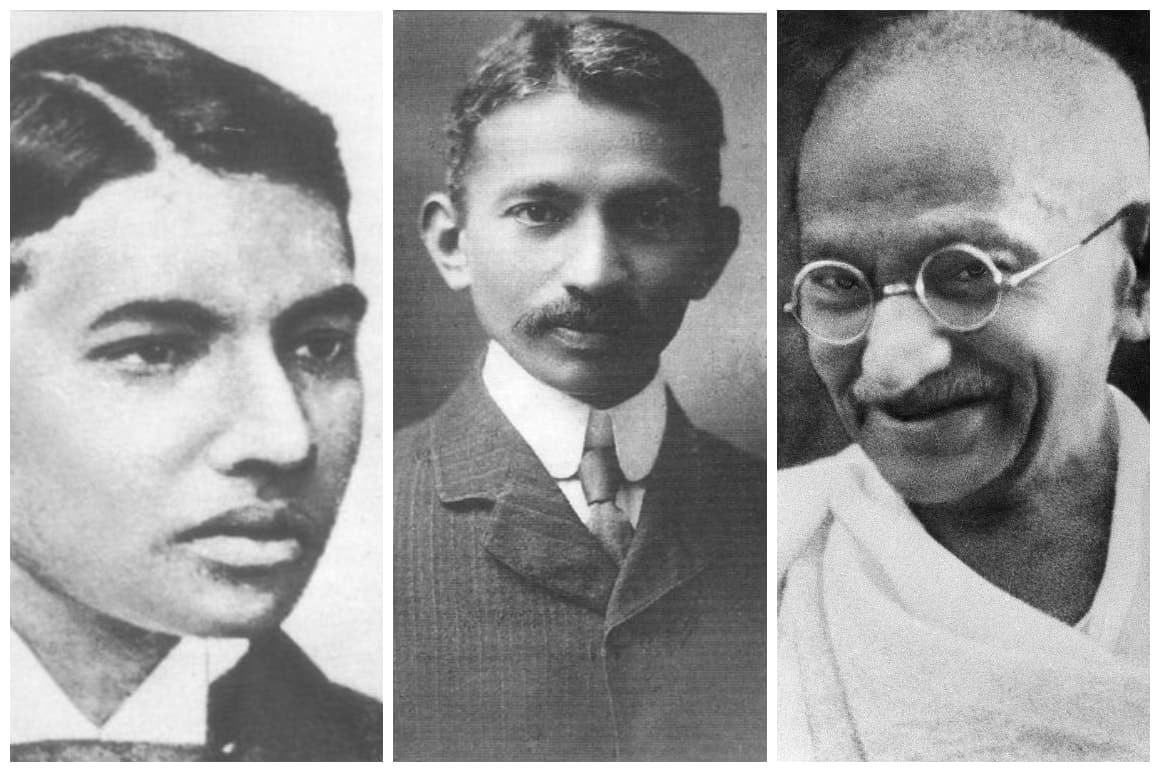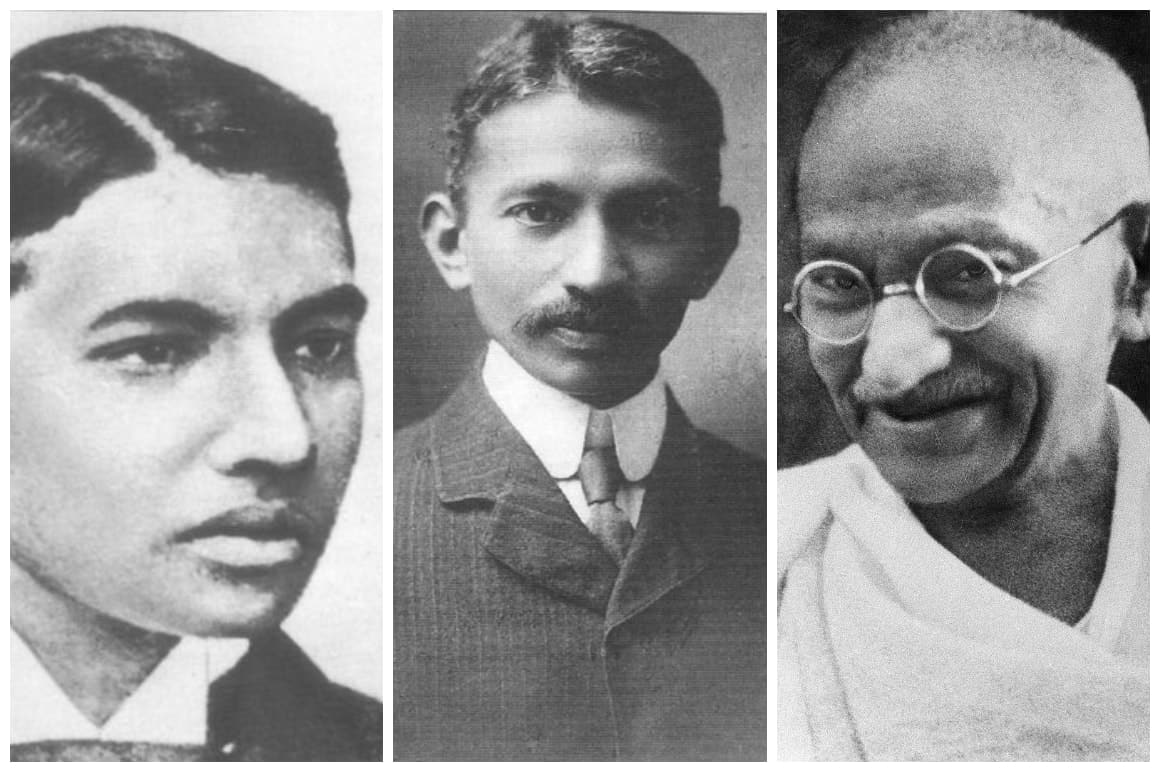 Mohandas Karamchand Gandhi was born on October 2, 1869, at Porbandar, India. His father, Karamchand Uttamchand Gandhi was a dewan (chief minister) of Porbandar state (which was then under British sovereignty), while his mother, Putlibai was an extremely pious woman. She was in fact, the fourth wife of Karamchand.
Growing up, Mohandas Gandhi was an average child, despite focusing on books and school lessons. He was mostly shy and did not take an interest in games, as did his peers. By the time he turned 13, he was arranged to be married to 14-year-old Kasturbai Makhanji Kapadia, as per tradition.
The young couple did get along quite well. They had their first child by the time Gandhi was 16 and Kasturbai was 17. Unfortunately, the baby only lived for a few days. During this time, Gandhi's father also died. The two deaths caused him so much anguish. Still, he rose from his grief and was able to finish his education.
It was during his time in South Africa, after he graduated from law, that he encountered appalling and humiliating injustice. During a train ride to Pretoria, Gandhi was thrown out of a first-class railway compartment and even beaten up when he refused to give up his seat for a European passenger. This event woke up his determination to fight for prejudice.
It was that night, cold and shivering in the station in Pietermaritzburg that changed him from a timid boy to a man who would conduct peaceful ways of non-cooperation with authorities. In 1906, Mohandas Gandhi organized his first mass civil disobedience campaign he called "Satyagraha".
From fighting for the Indian people's right to vote, removing laws on imprisonment without trial, to his efforts in unifying Hindus and Muslims, Gandhi became the symbol of peace and self-reliance for many people. The name "Mahatma" was given to him by his followers. It is Sanskrit for "the great-souled one".
Mahatma Gandhi was assassinated on January 30, 1948 by Hindu extremist Nathuram Godse.
Mahatma Gandhi and His Legacy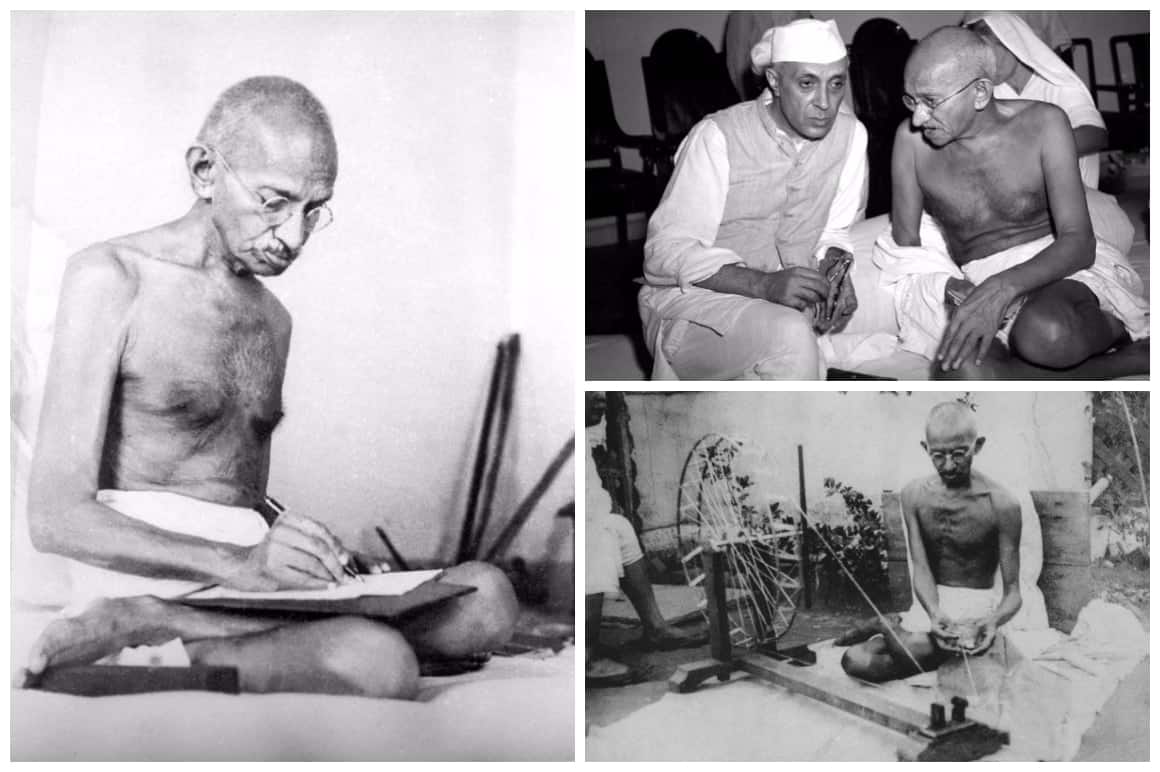 Even after many arrests, imprisonments, and injustice to him and his followers, Mahatma Gandhi remained steadfast in his belief of nonviolence.
His nonviolent campaigns he called "Satyagraha" (which means "truth and firmness") is still one of the most followed principles today. Gandhi's philosophy on truth and love influenced other historically significant individuals of our time, including Martin Luther King Jr. and Nelson Mandela.
In honor of his lasting legacy, here are some of the most inspirational Gandhi quotes to remind you of the importance of truth and peace.
Inspirational Mahatma Gandhi Quotes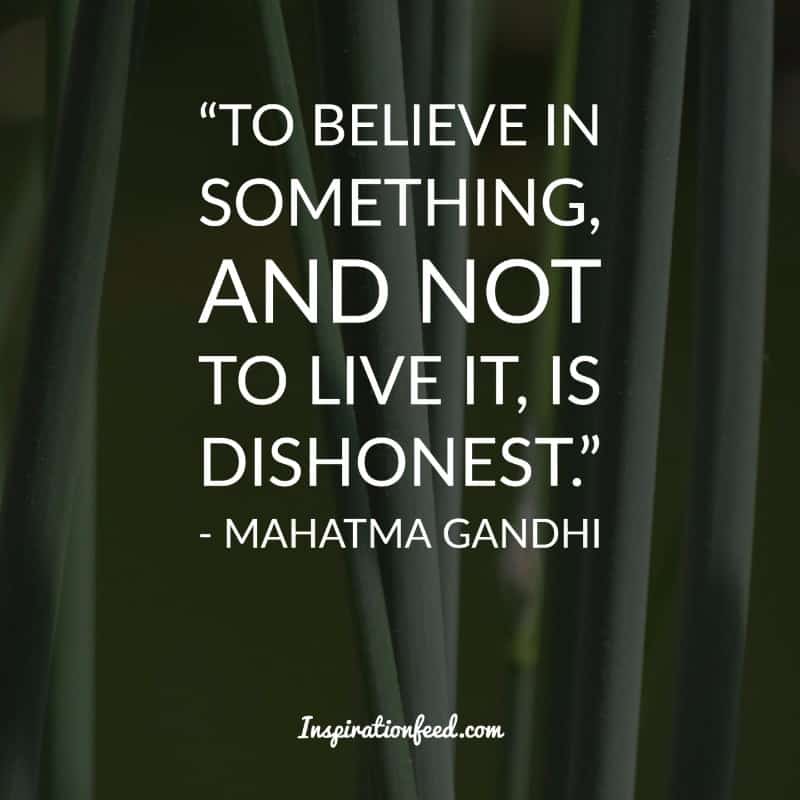 "To believe in something, and not to live it, is dishonest." – Mahatma Gandhi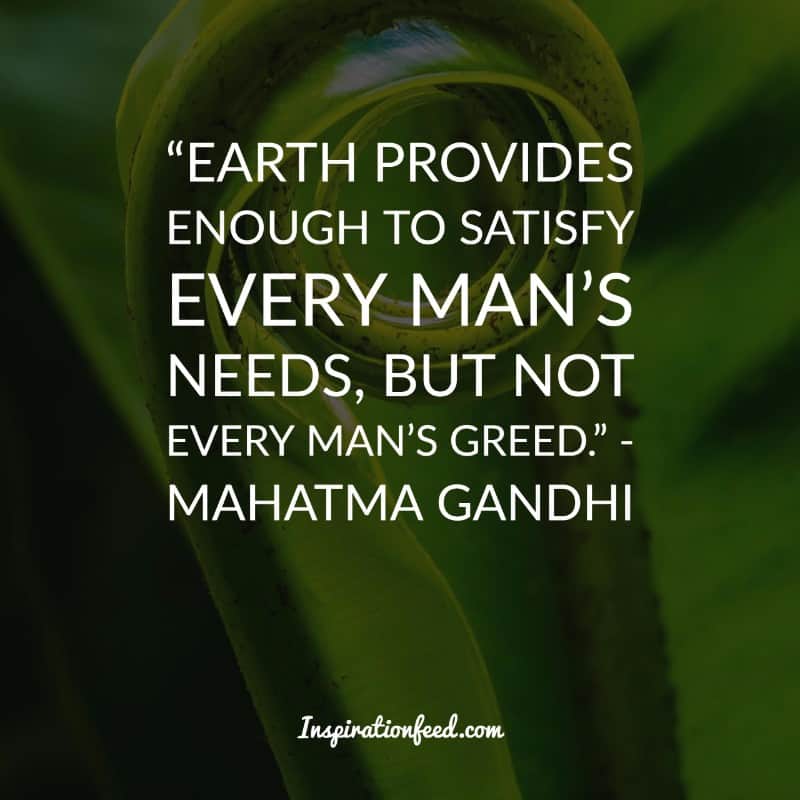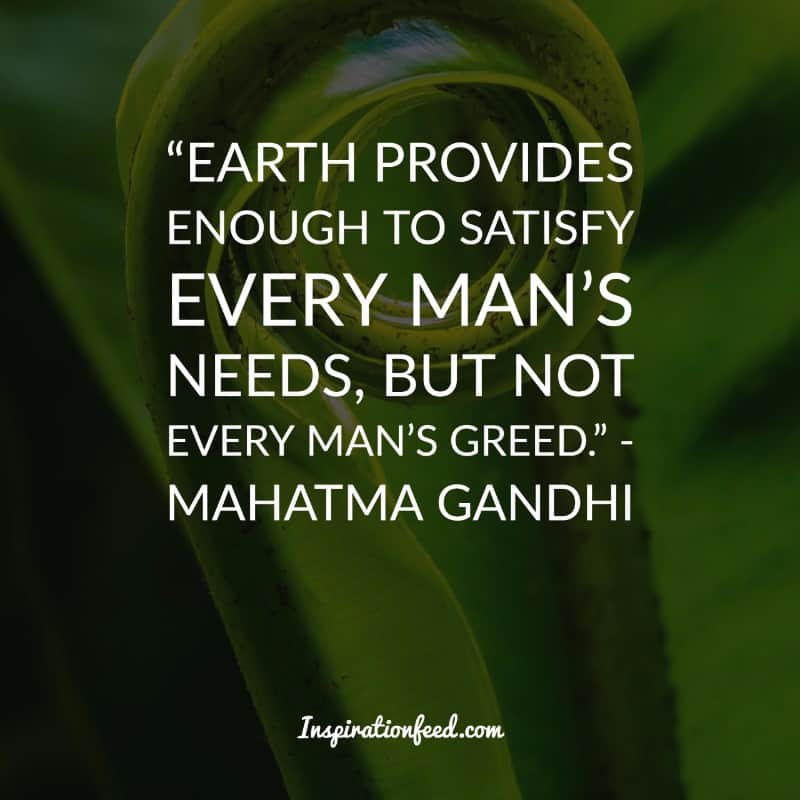 "Earth provides enough to satisfy every man's needs, but not every man's greed." – Mahatma Gandhi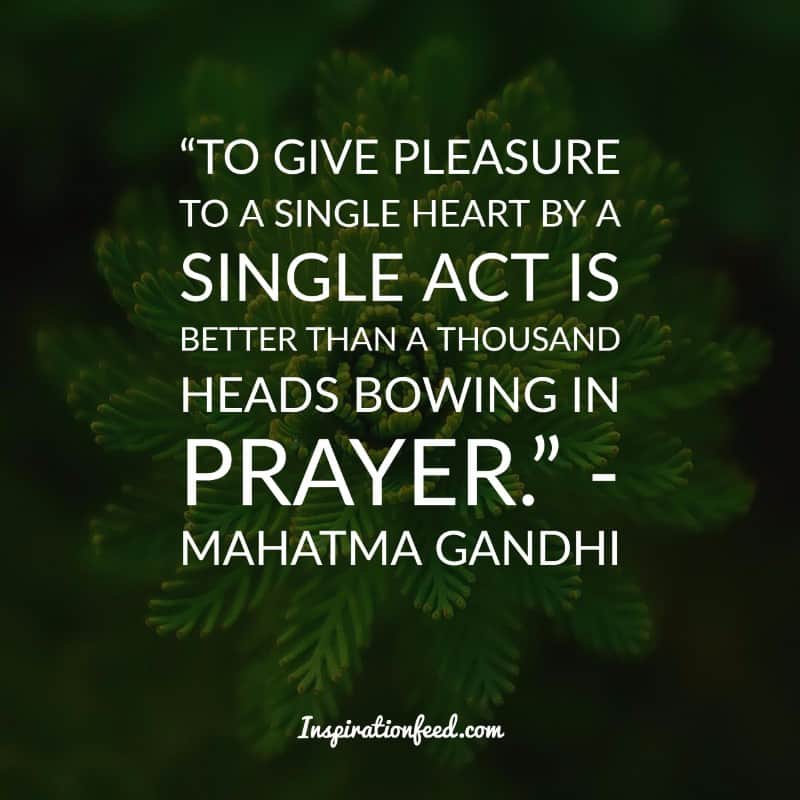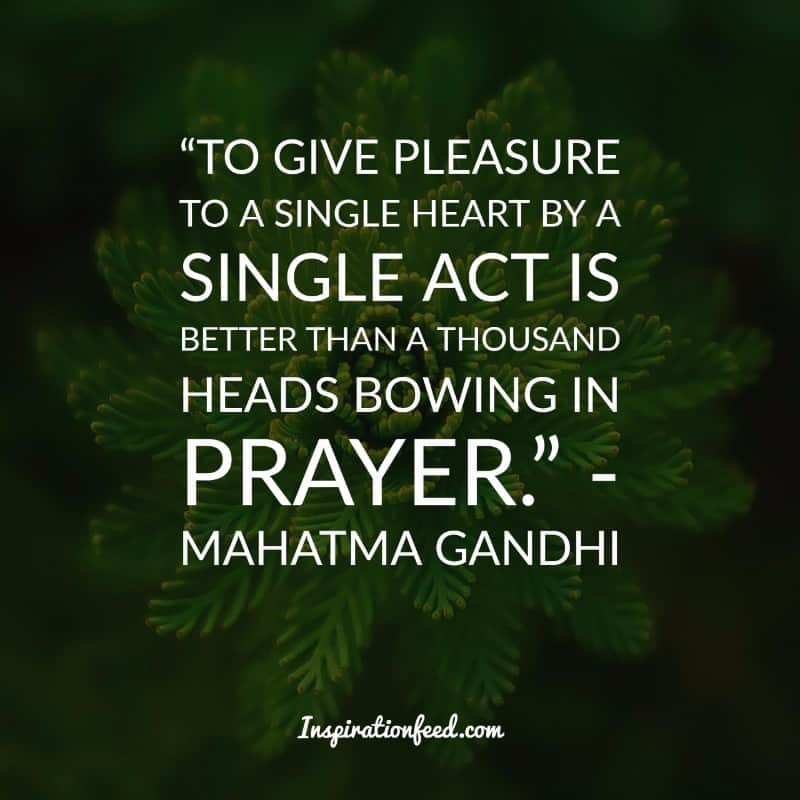 "To give pleasure to a single heart by a single act is better than a thousand heads bowing in prayer." – Mahatma Gandhi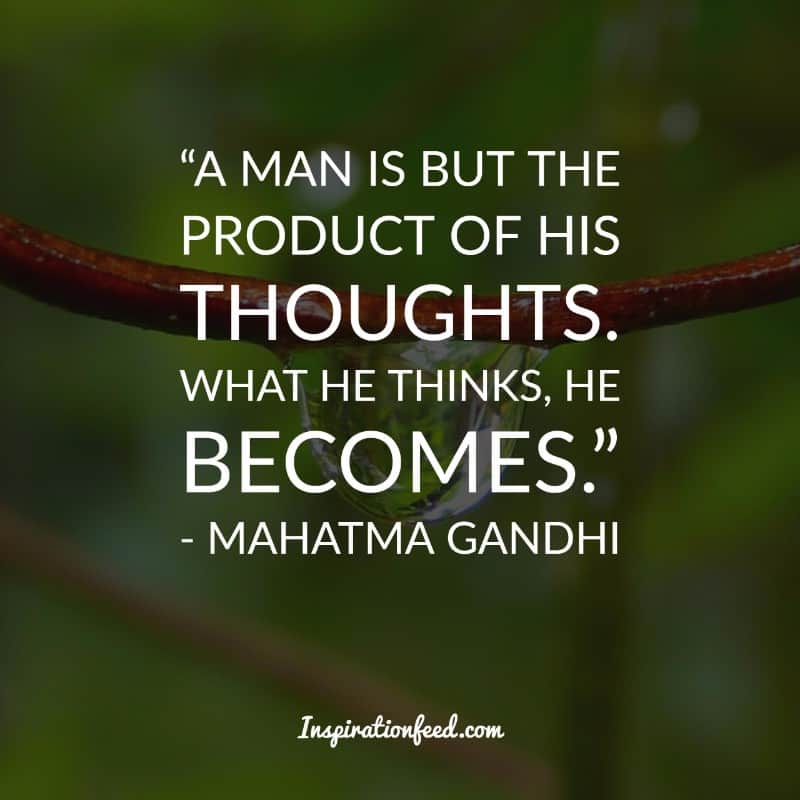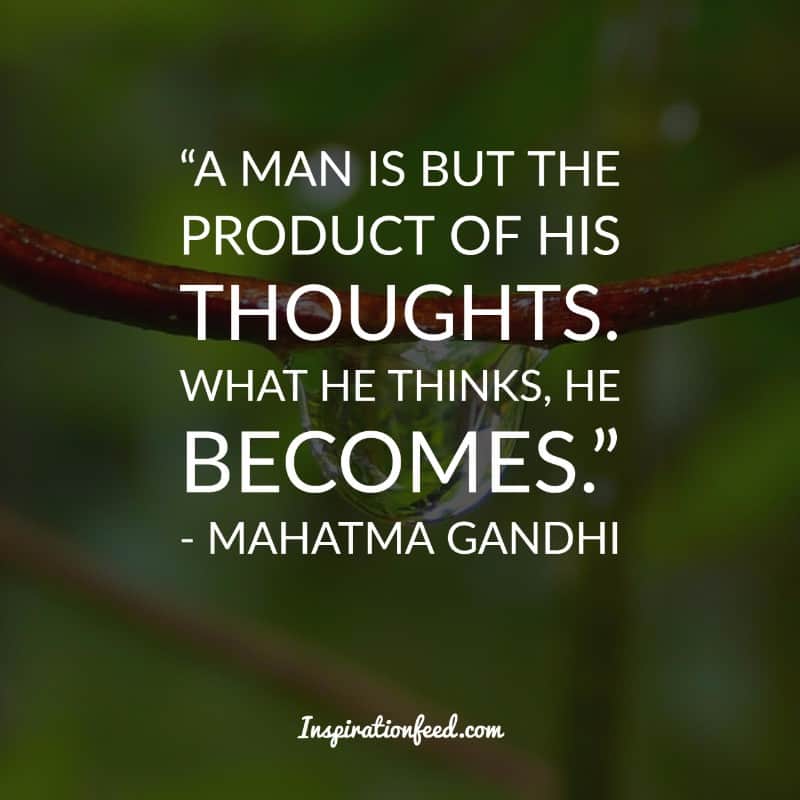 "A man is but the product of his thoughts. What he thinks, he becomes." – Mahatma Gandhi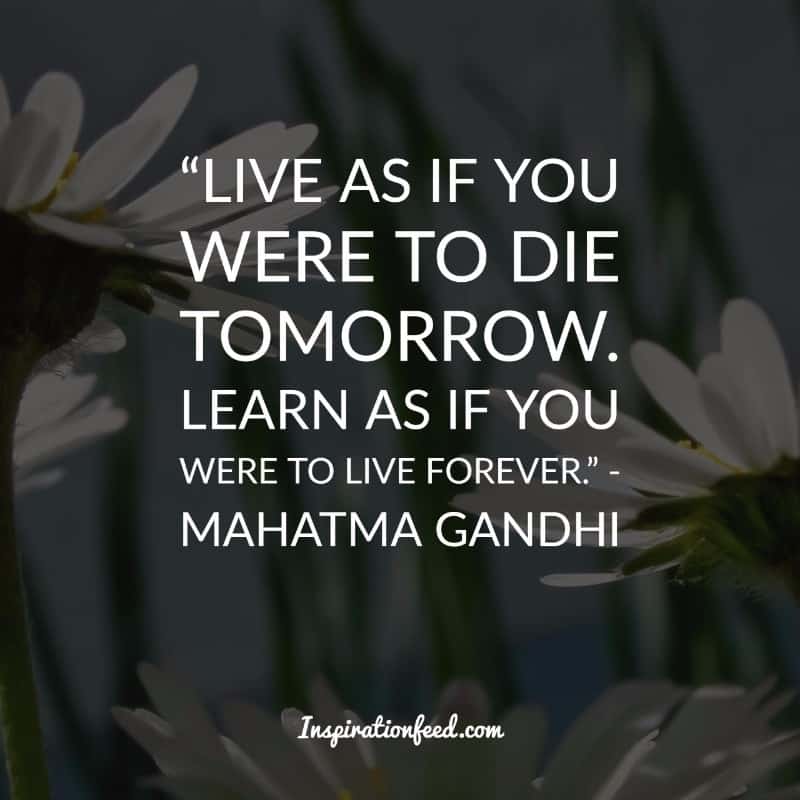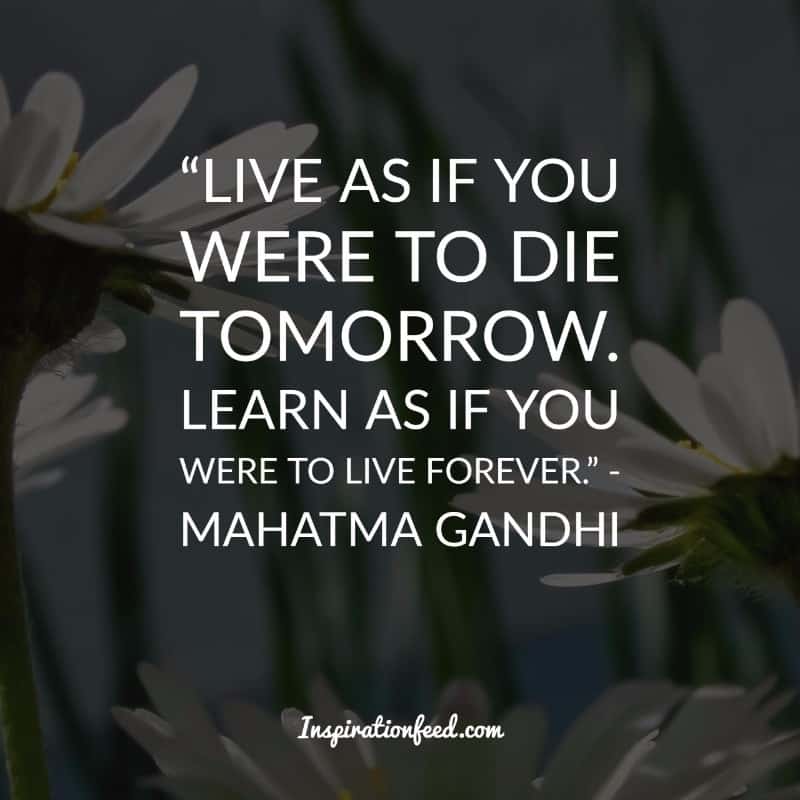 "Live as if you were to die tomorrow. Learn as if you were to live forever." – Mahatma Gandhi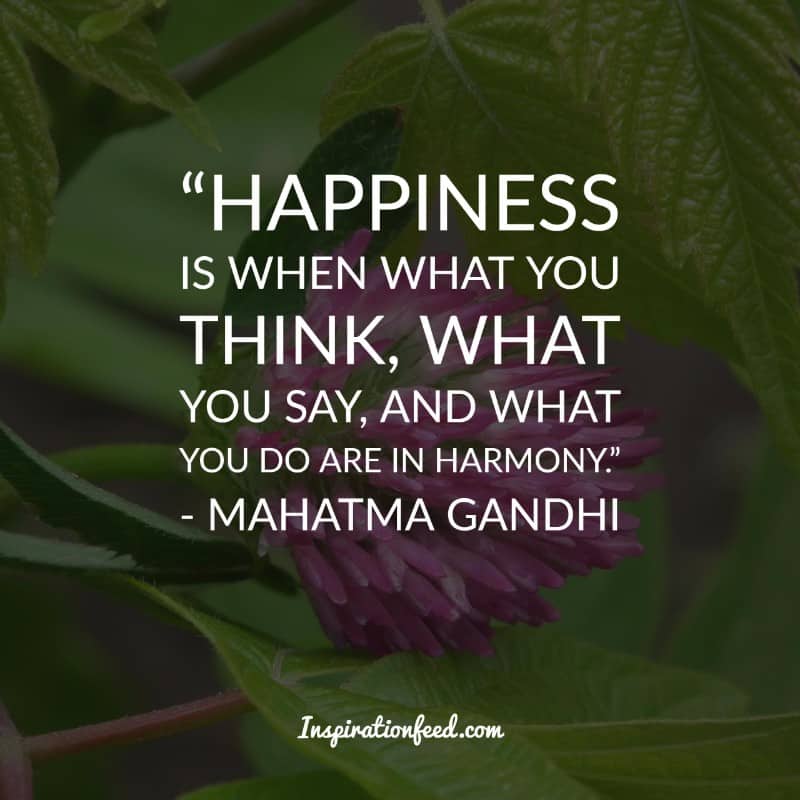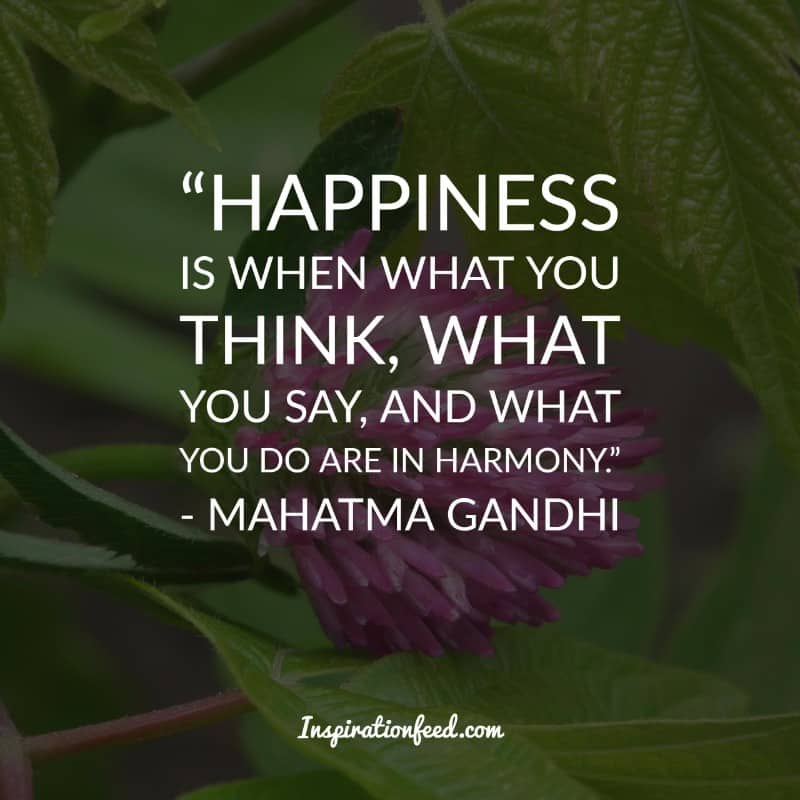 "Happiness is when what you think, what you say, and what you do are in harmony." – Mahatma Gandhi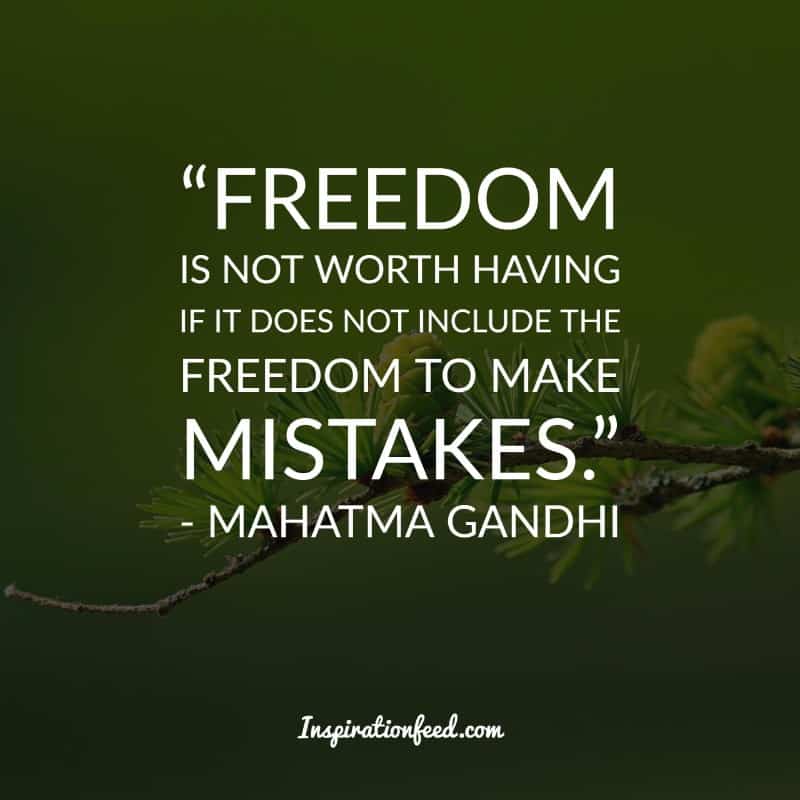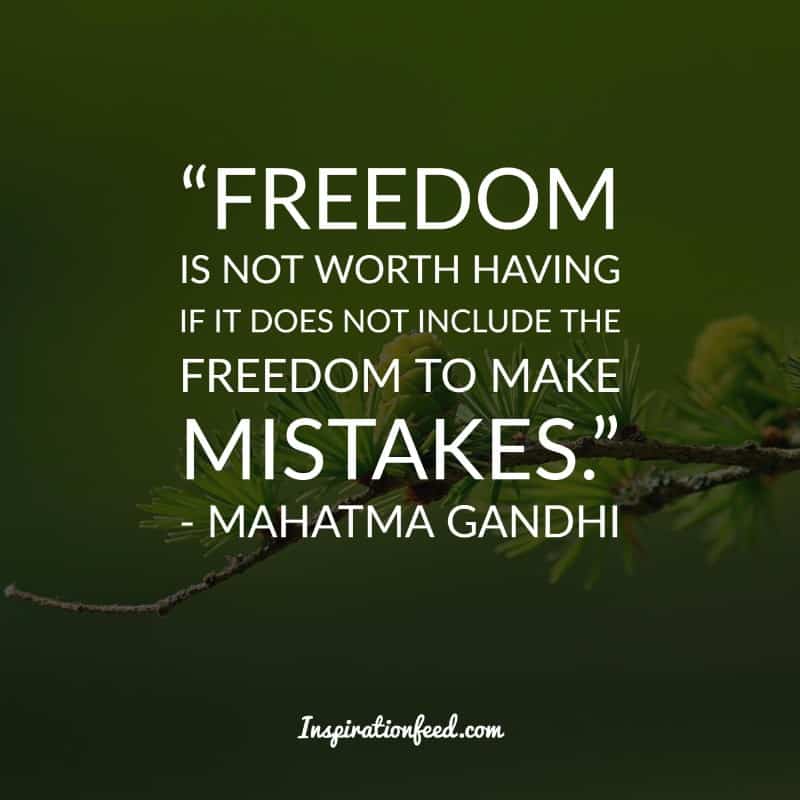 "Freedom is not worth having if it does not include the freedom to make mistakes." – Mahatma Gandhi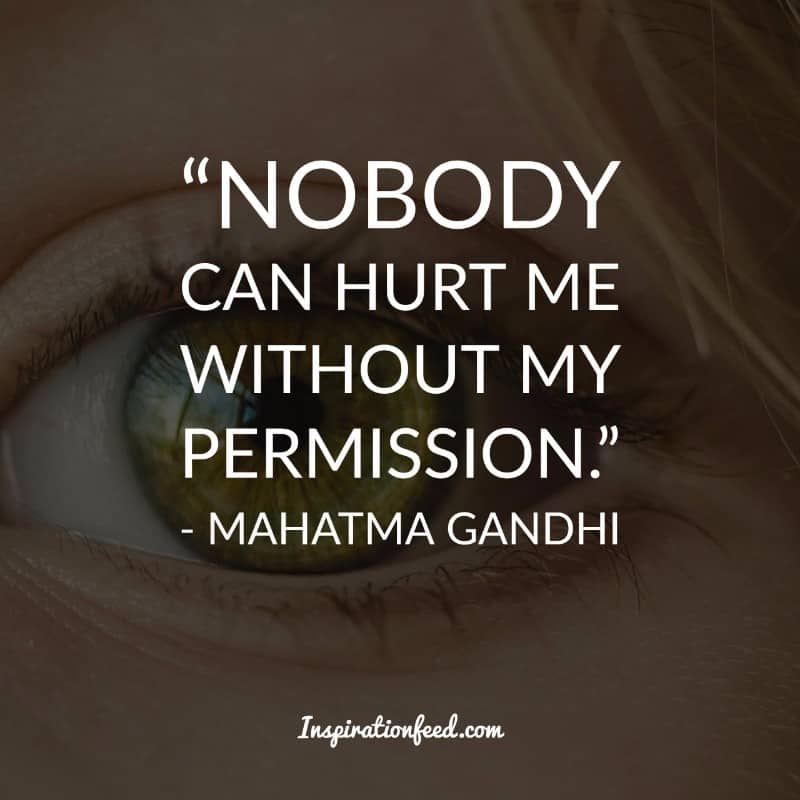 "Nobody can hurt me without my permission." – Mahatma Gandhi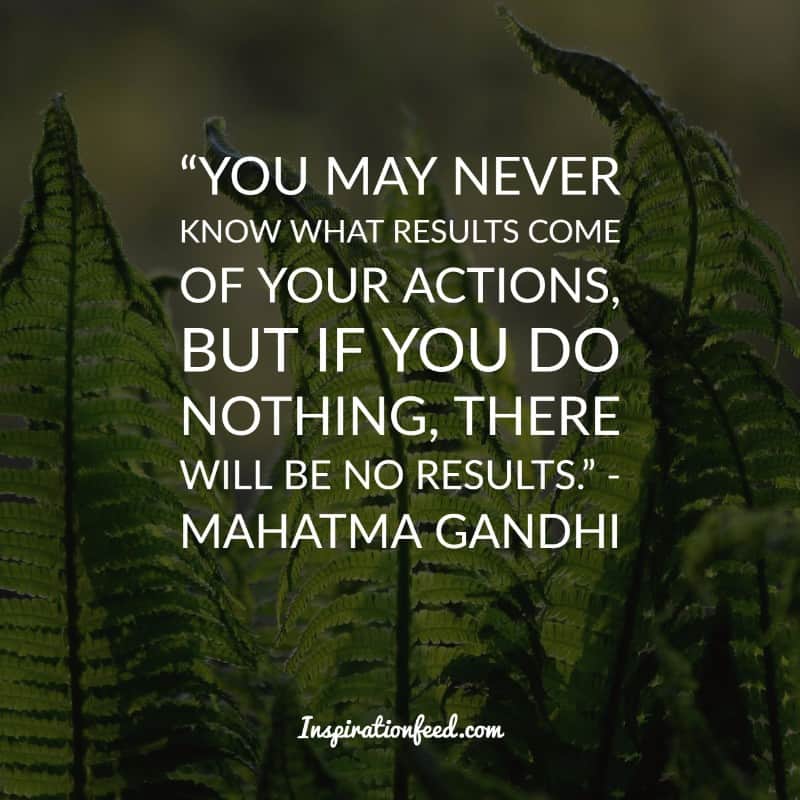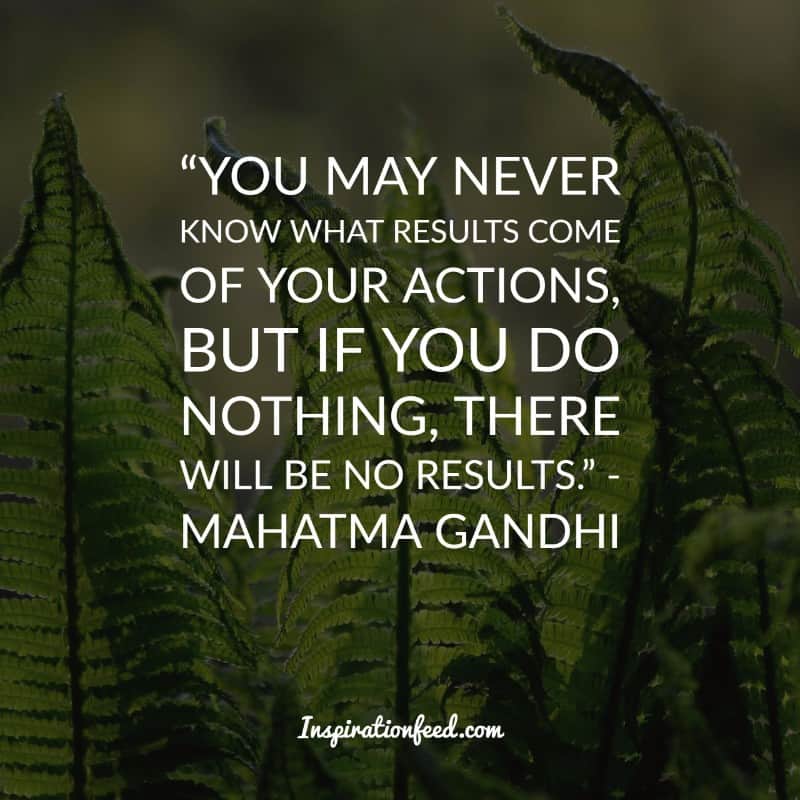 "You may never know what results come of your actions, but if you do nothing, there will be no results." – Mahatma Gandhi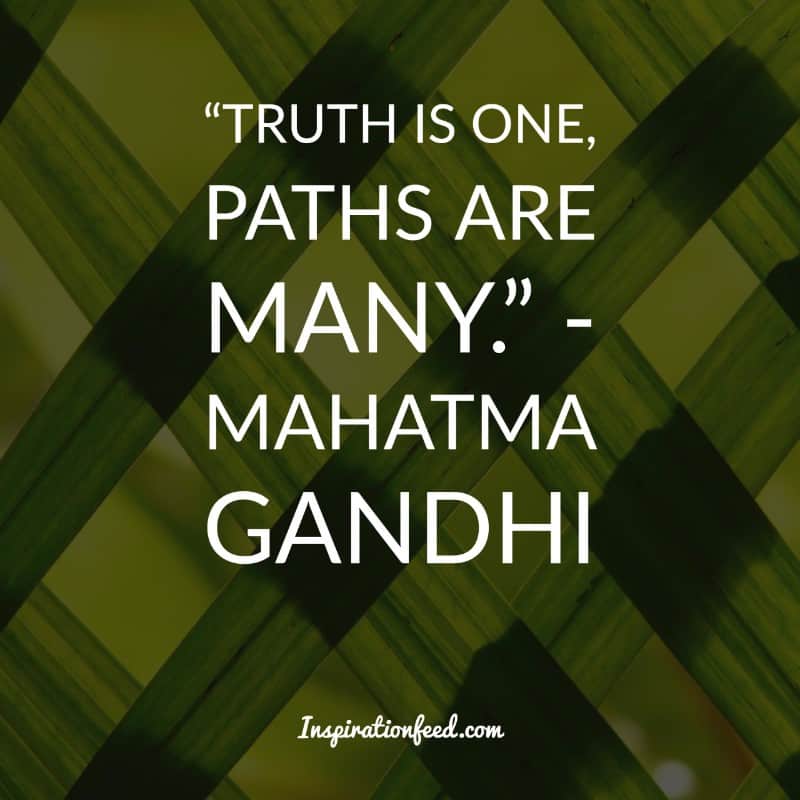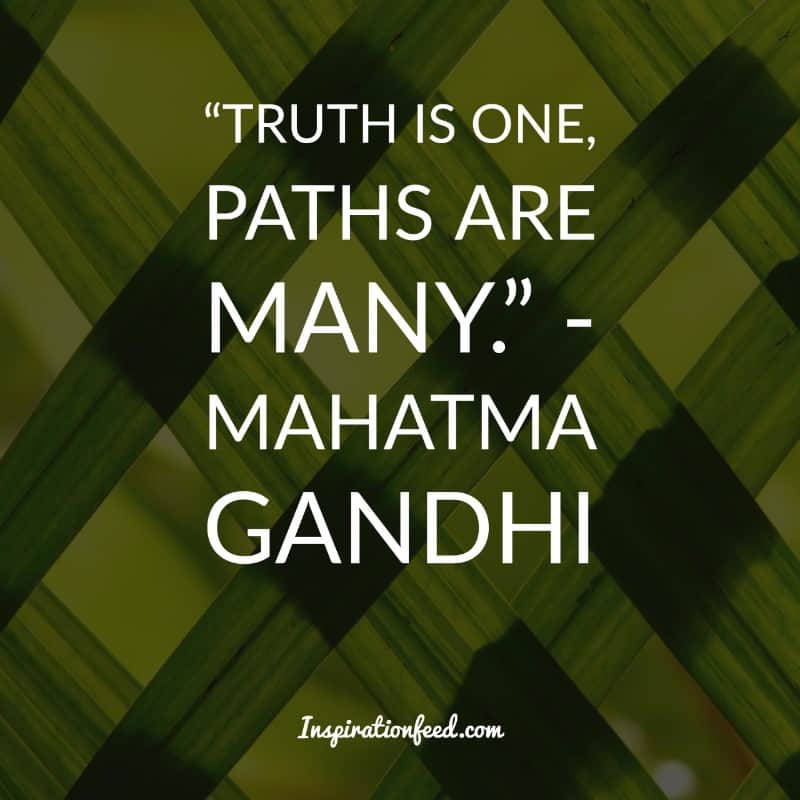 "Truth is one, paths are many." – Mahatma Gandhi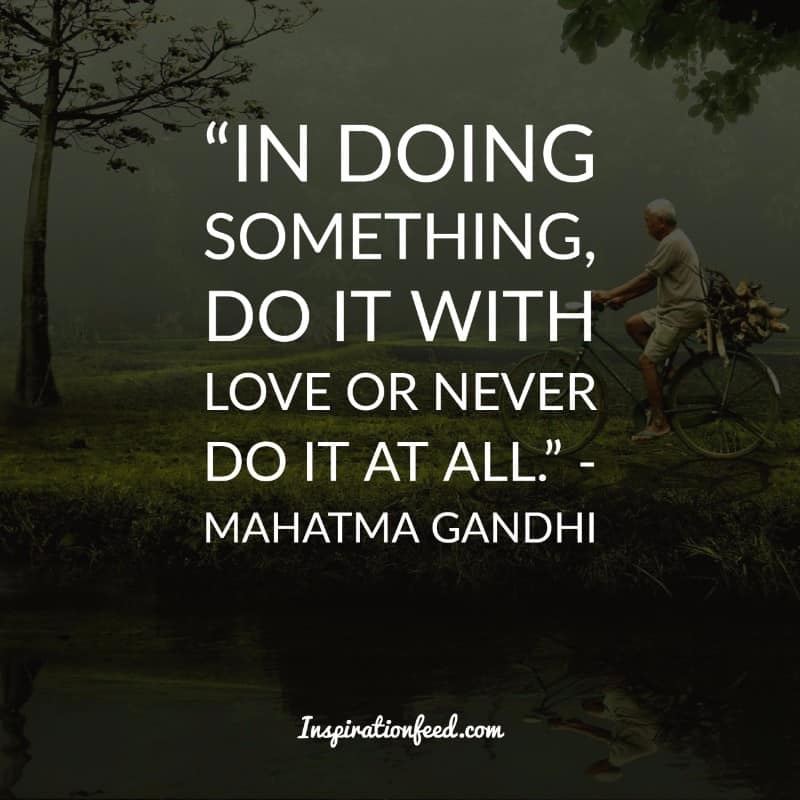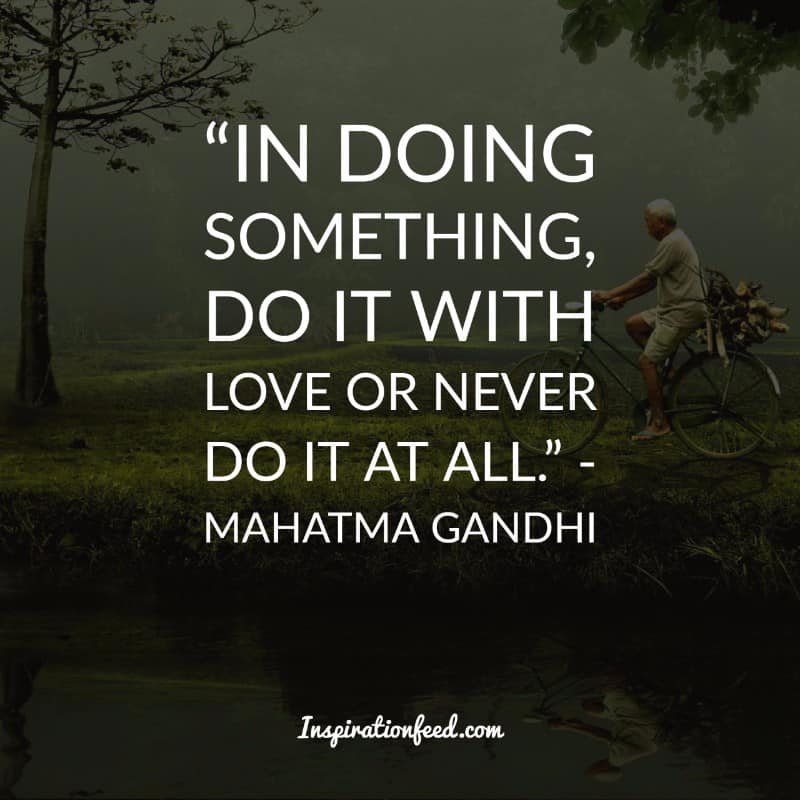 "In doing something, do it with love or never do it at all." – Mahatma Gandhi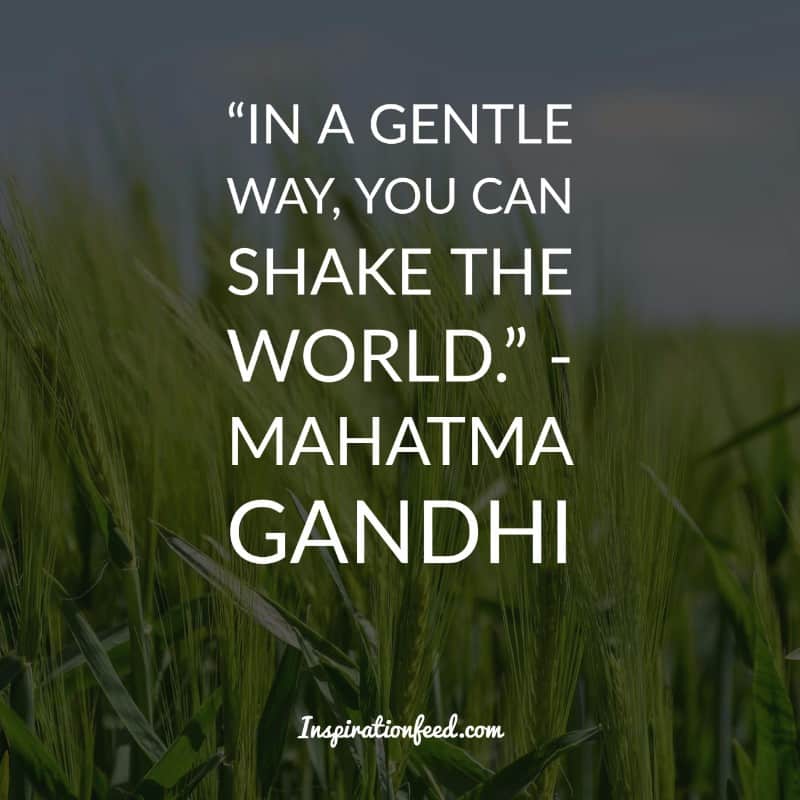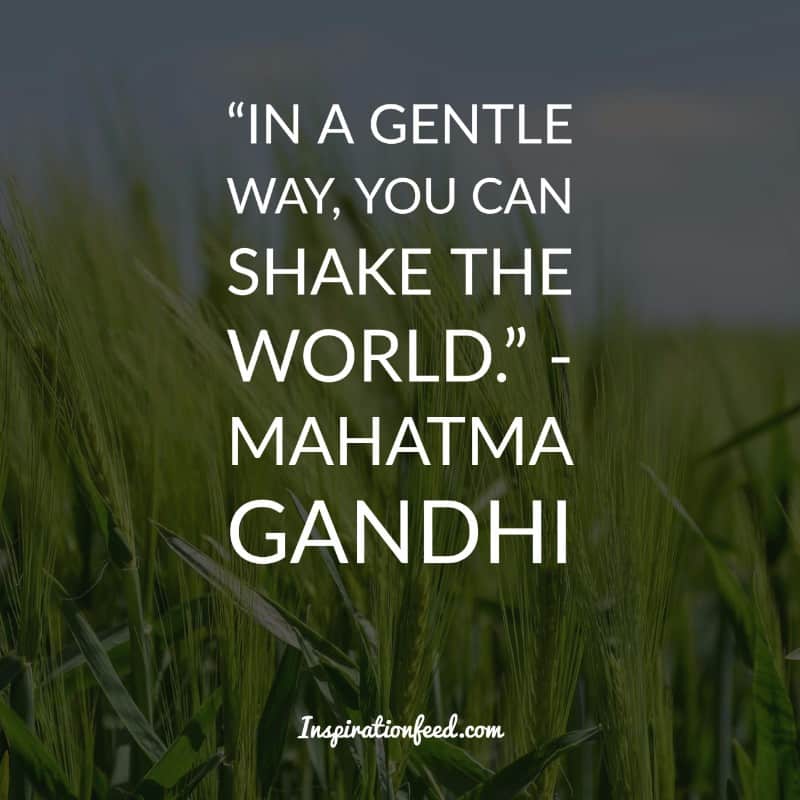 "In a gentle way, you can shake the world." – Mahatma Gandhi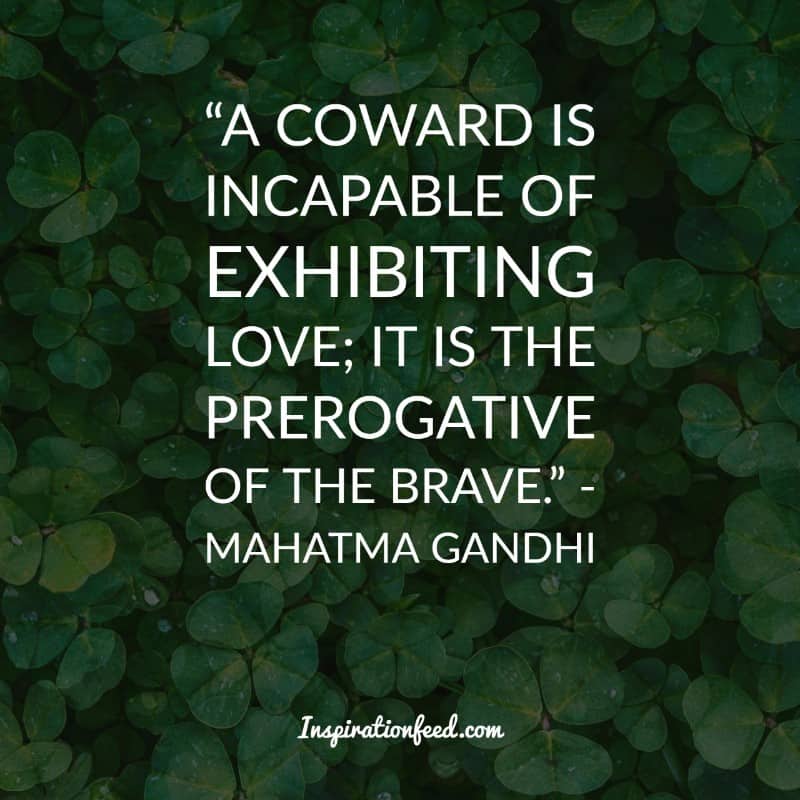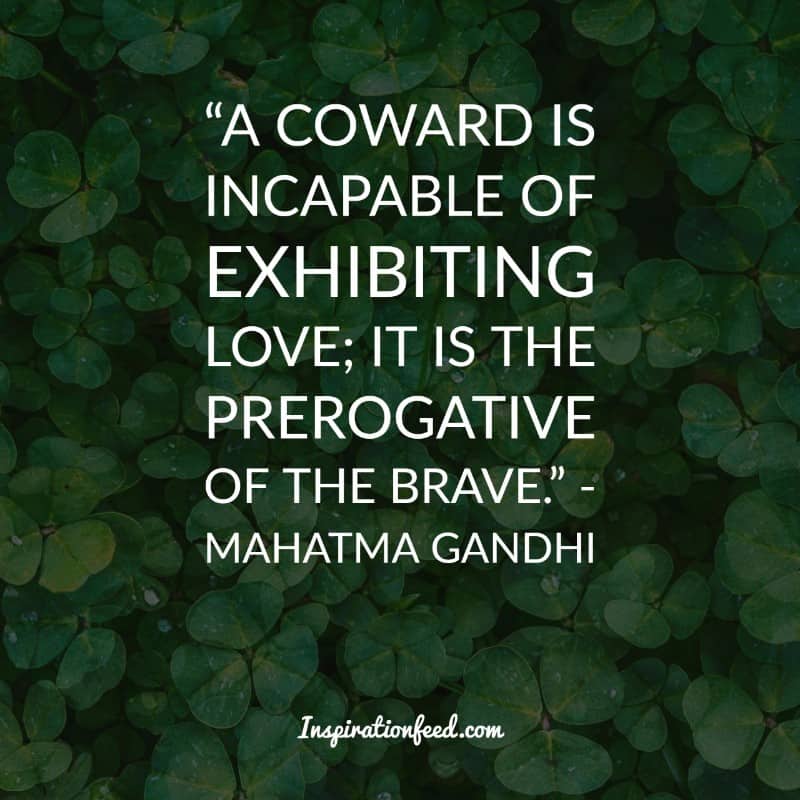 "A coward is incapable of exhibiting love; it is the prerogative of the brave." – Mahatma Gandhi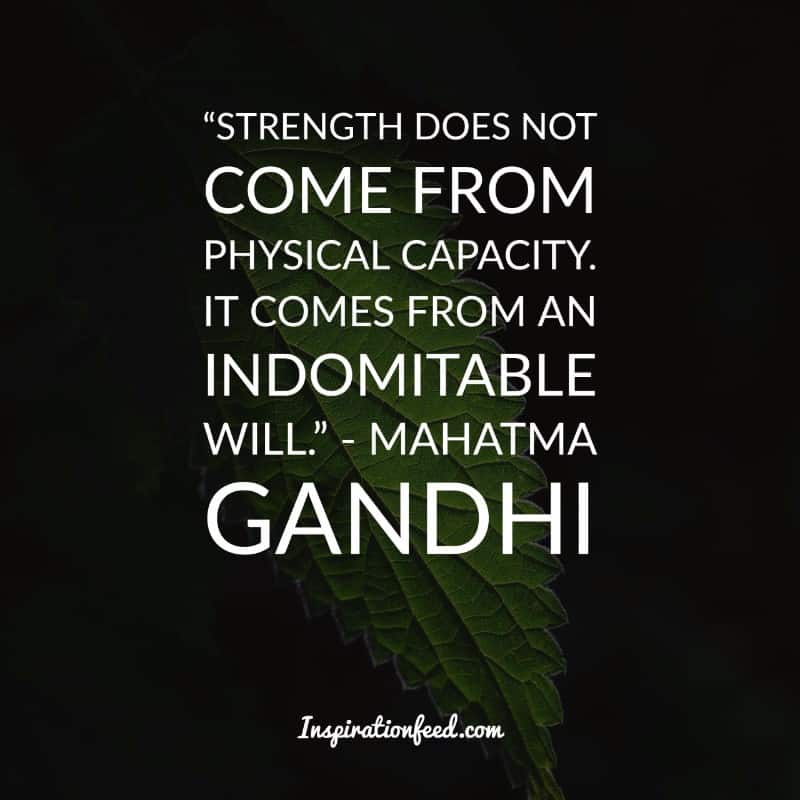 "Strength does not come from physical capacity. It comes from an indomitable will." – Mahatma Gandhi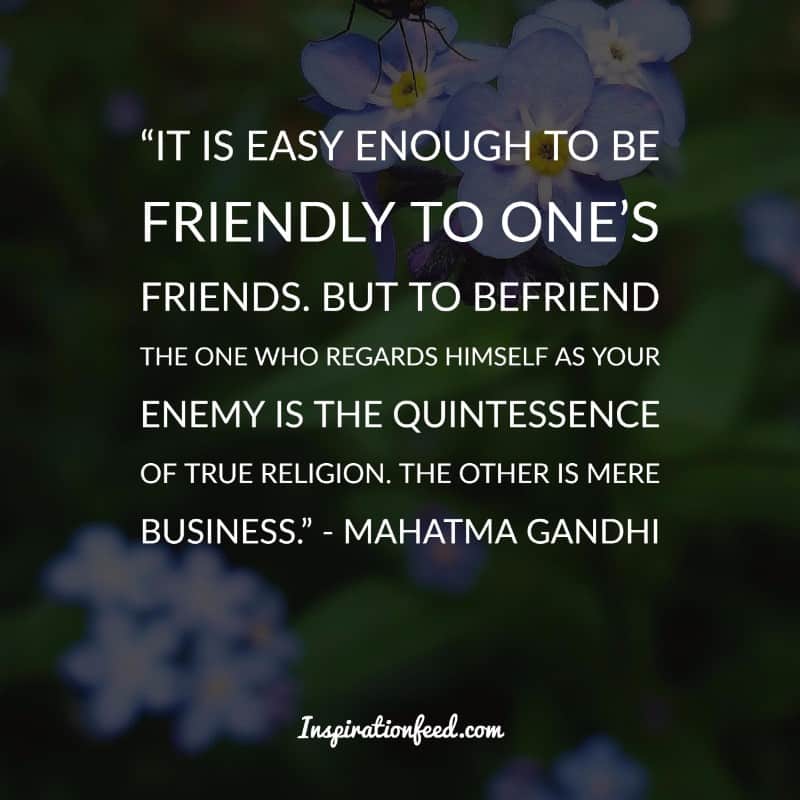 "It is easy enough to be friendly to one's friends. But to befriend the one who regards himself as your enemy is the quintessence of true religion. The other is mere business." – Mahatma Gandhi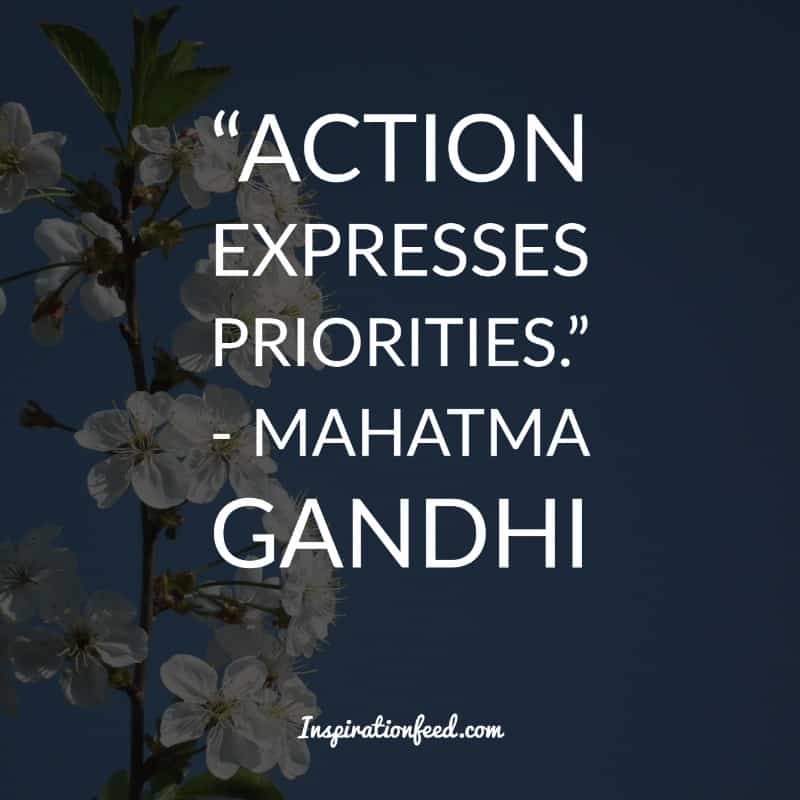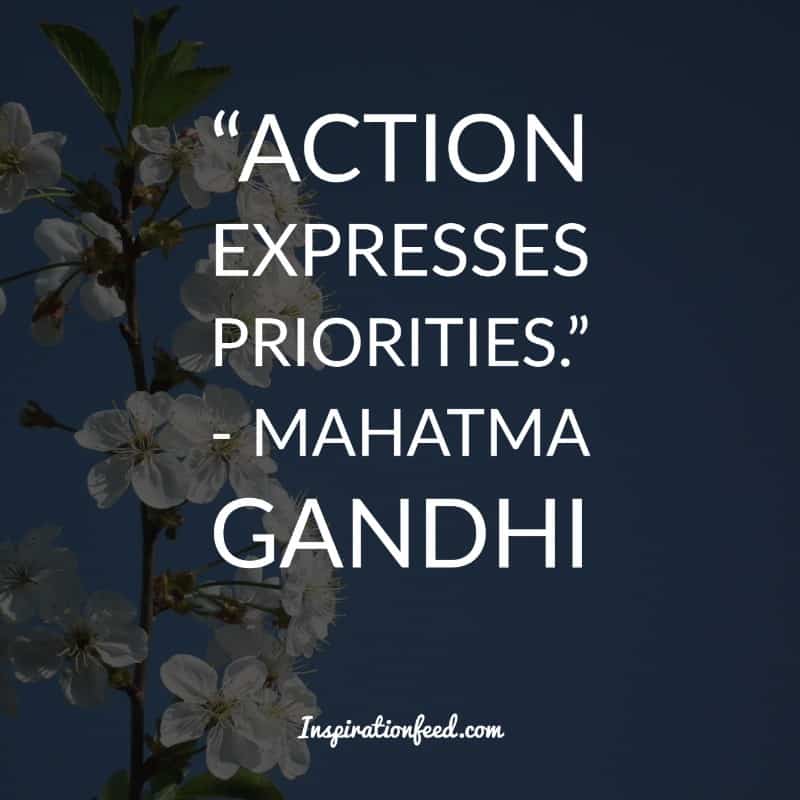 "Action expresses priorities." – Mahatma Gandhi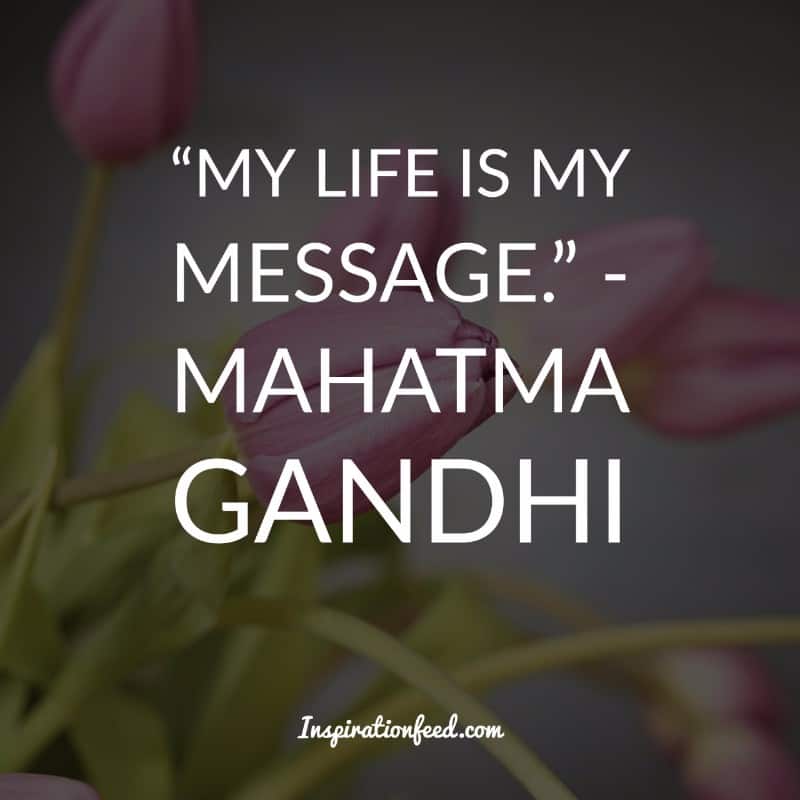 "My life is my message." – Mahatma Gandhi
"You don't know who is important to you until you actually lose them." – Mahatma Gandhi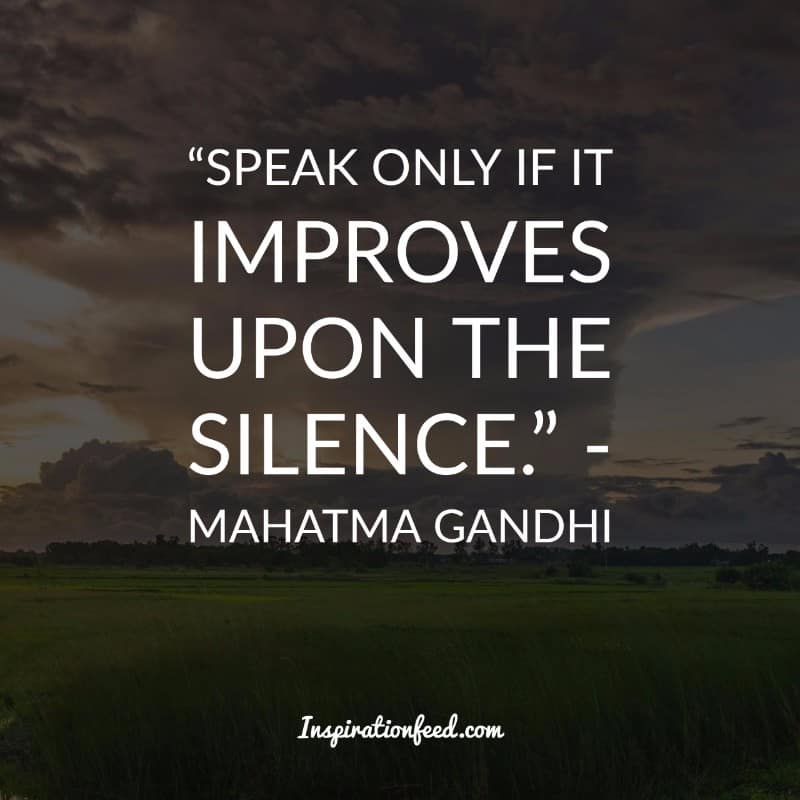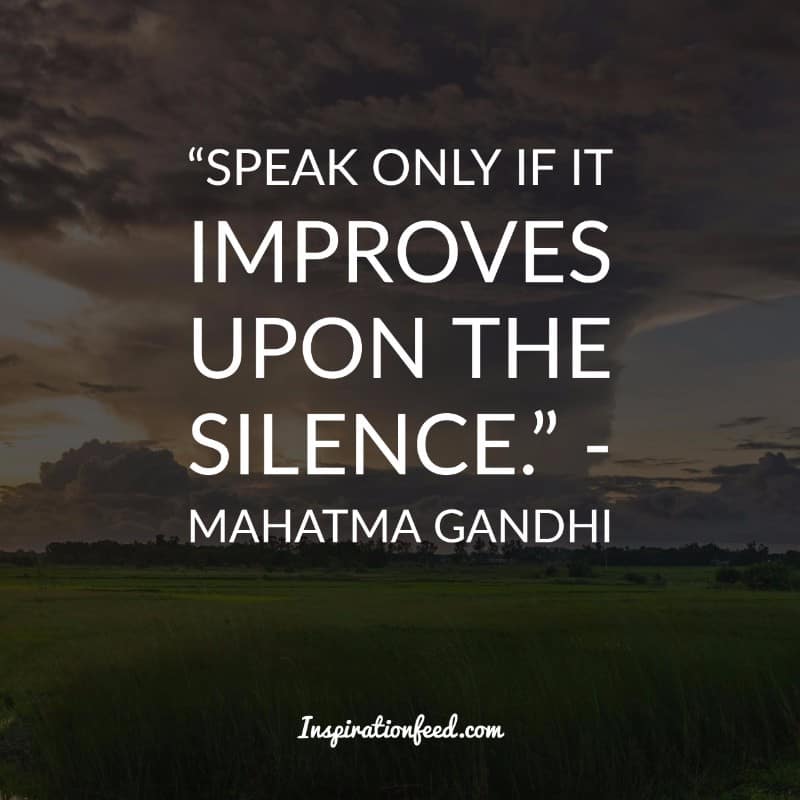 "Speak only if it improves upon the silence." – Mahatma Gandhi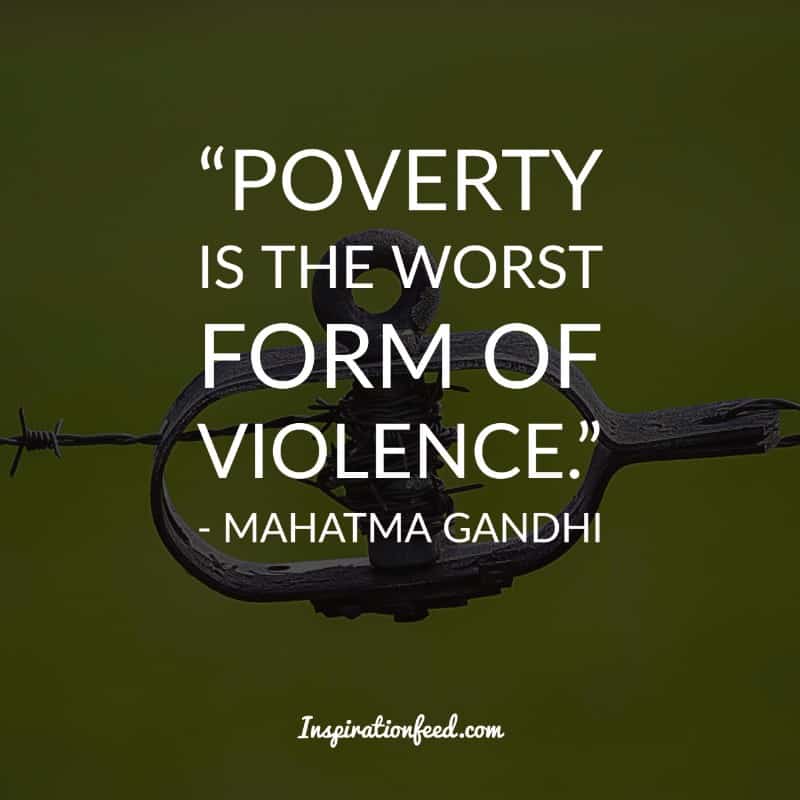 "Poverty is the worst form of violence." – Mahatma Gandhi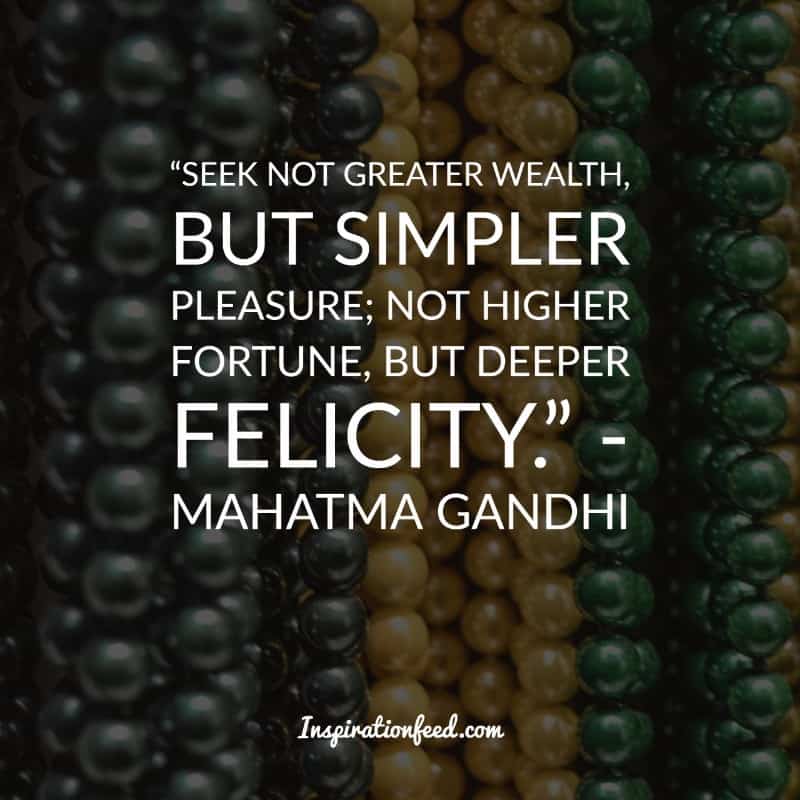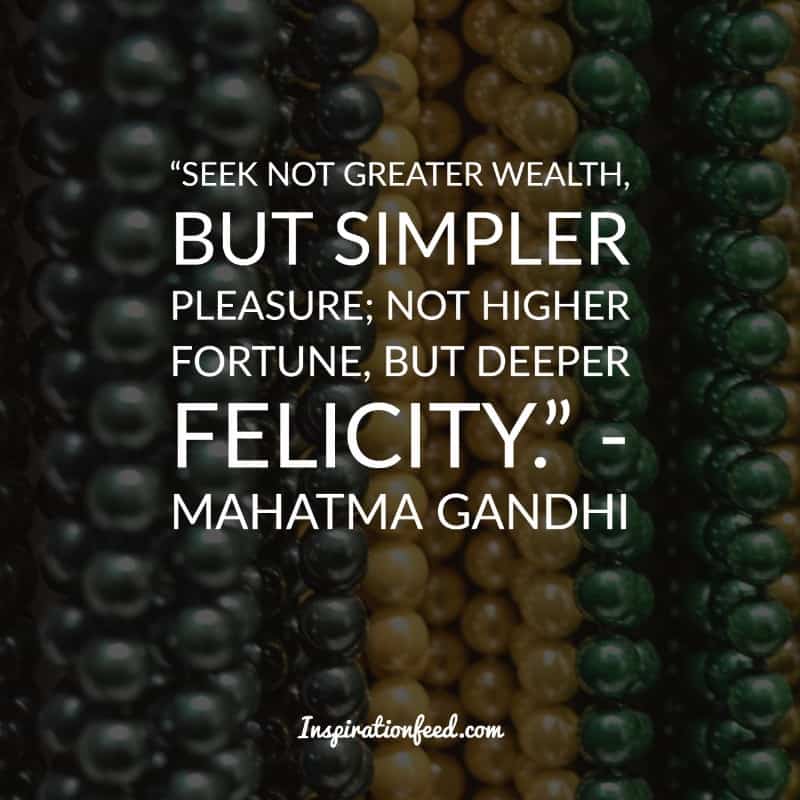 "Seek not greater wealth, but simpler pleasure; not higher fortune, but deeper felicity." – Mahatma Gandhi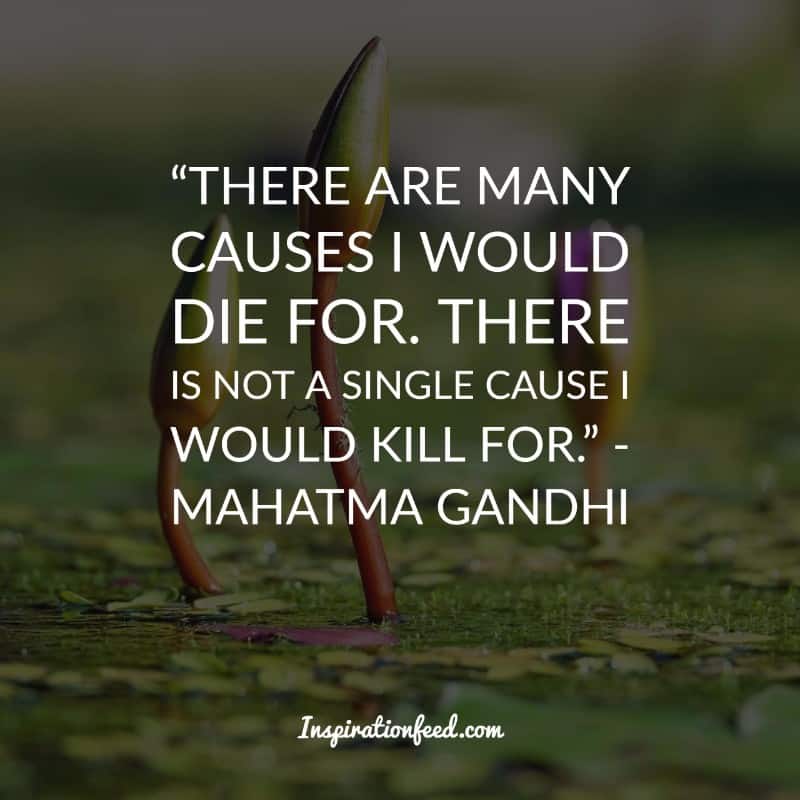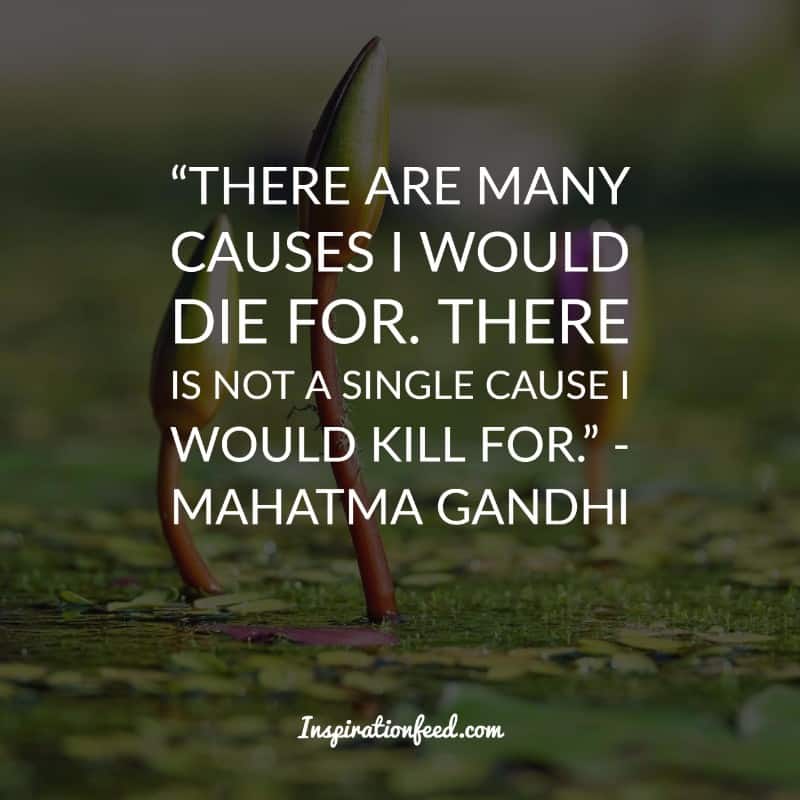 "There are many causes I would die for. There is not a single cause I would kill for." – Mahatma Gandhi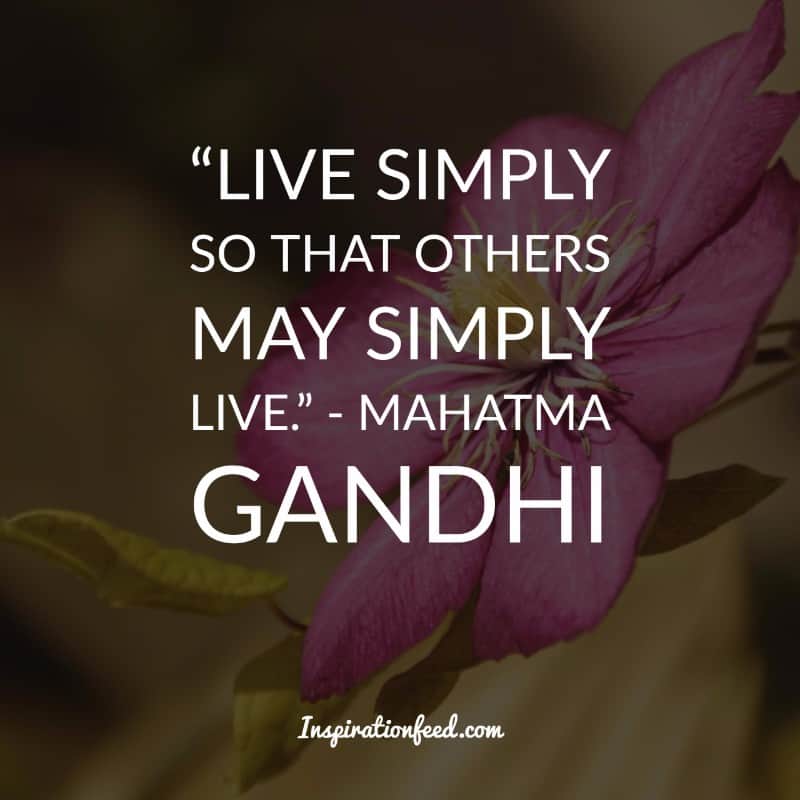 "Live simply so that others may simply live." – Mahatma Gandhi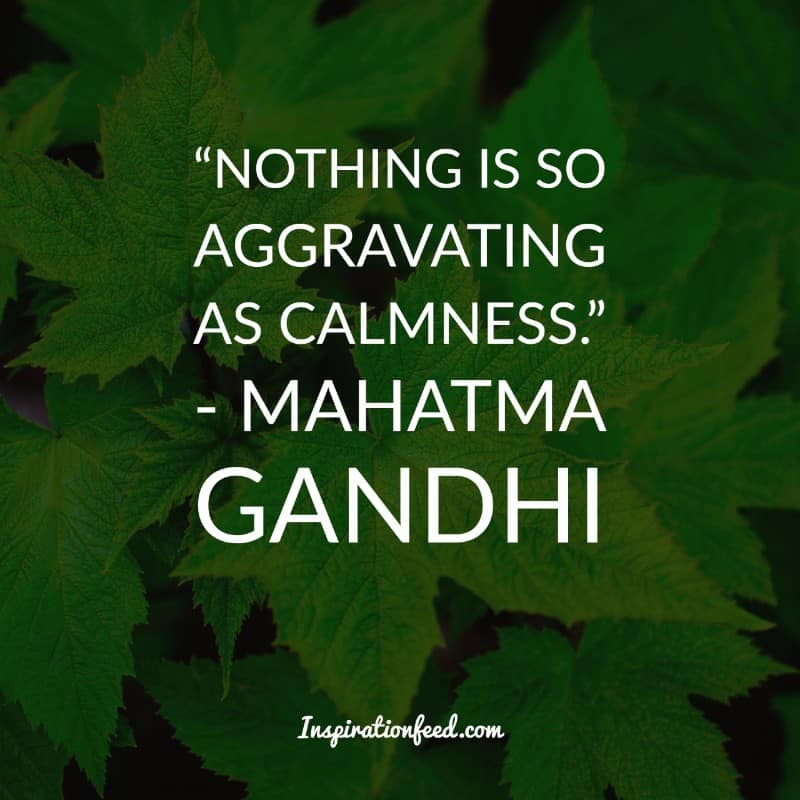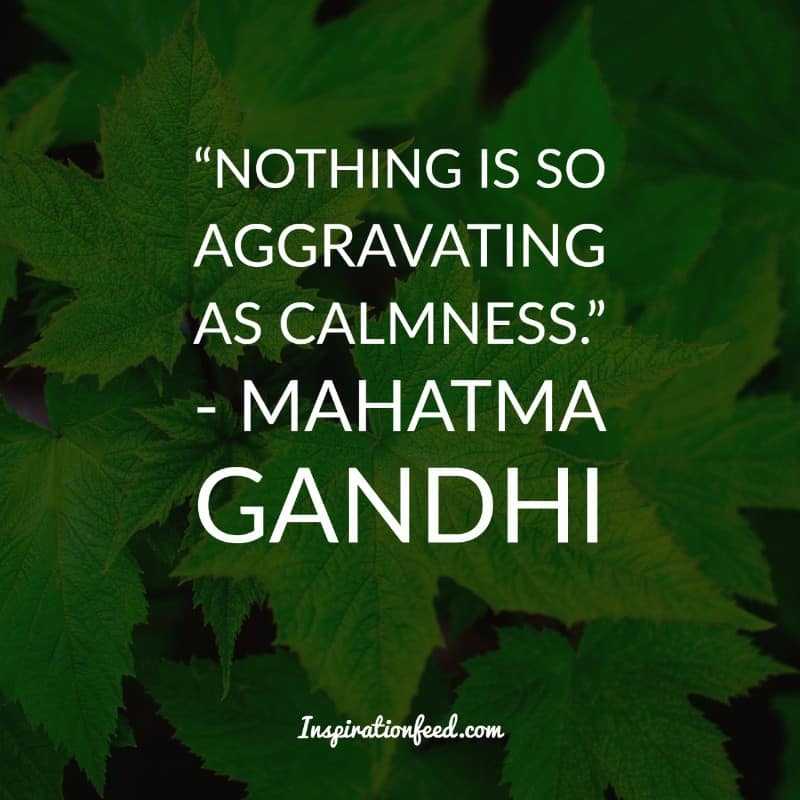 "Nothing is so aggravating as calmness." – Mahatma Gandhi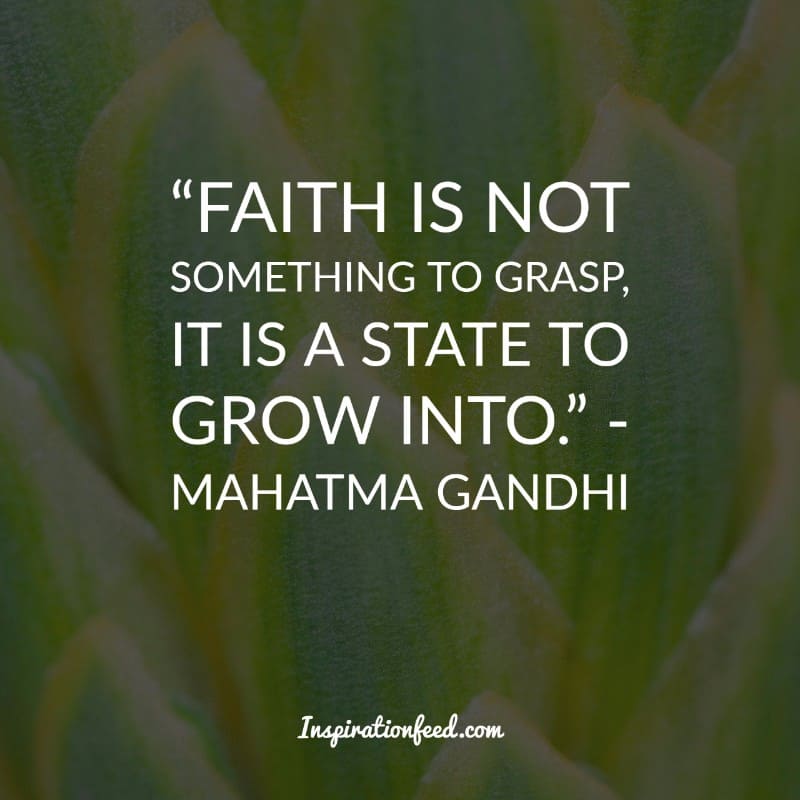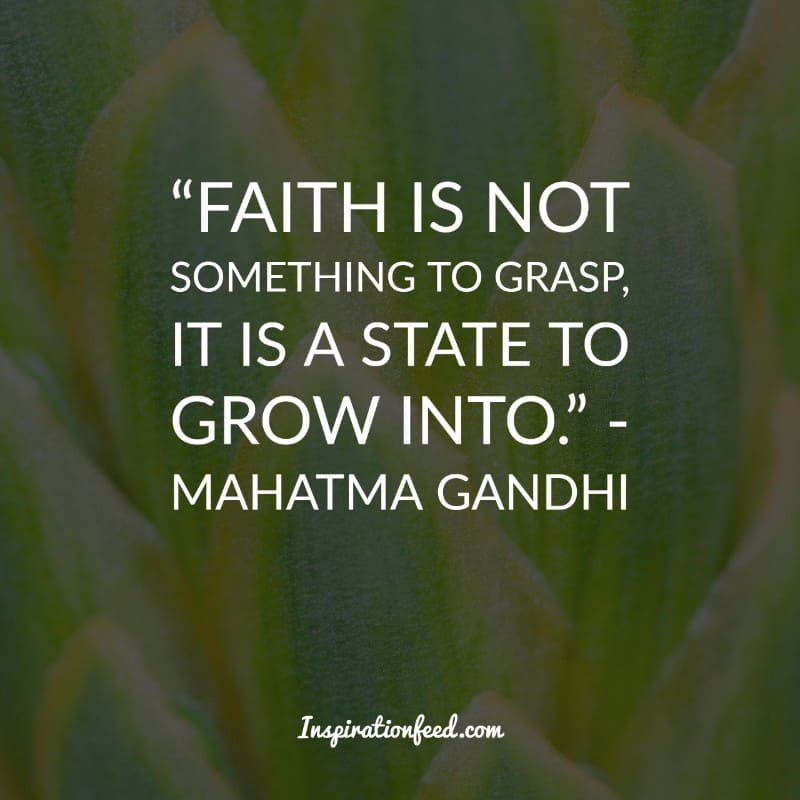 "Faith is not something to grasp, it is a state to grow into." – Mahatma Gandhi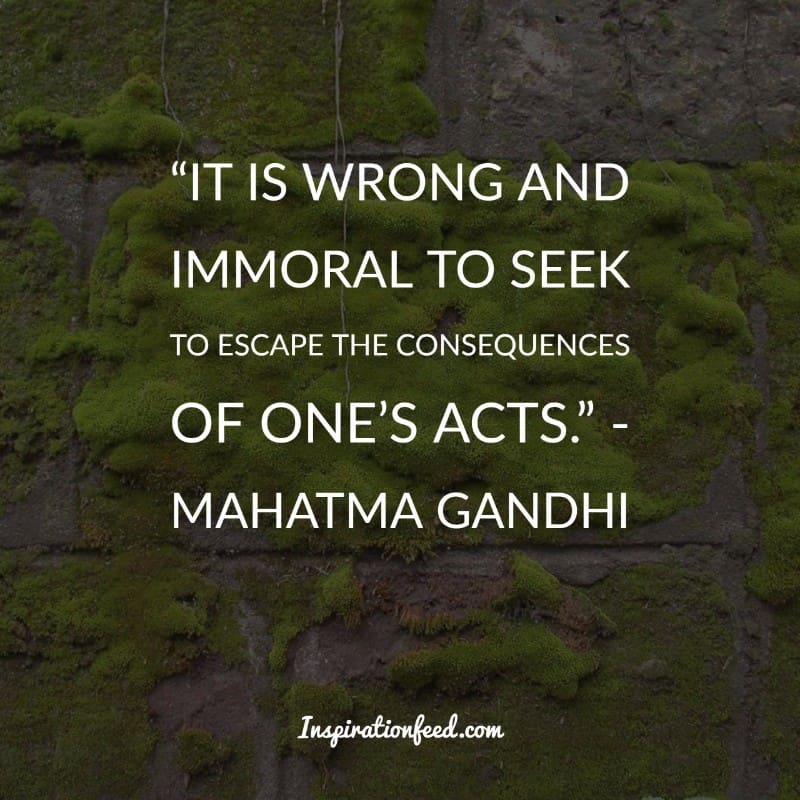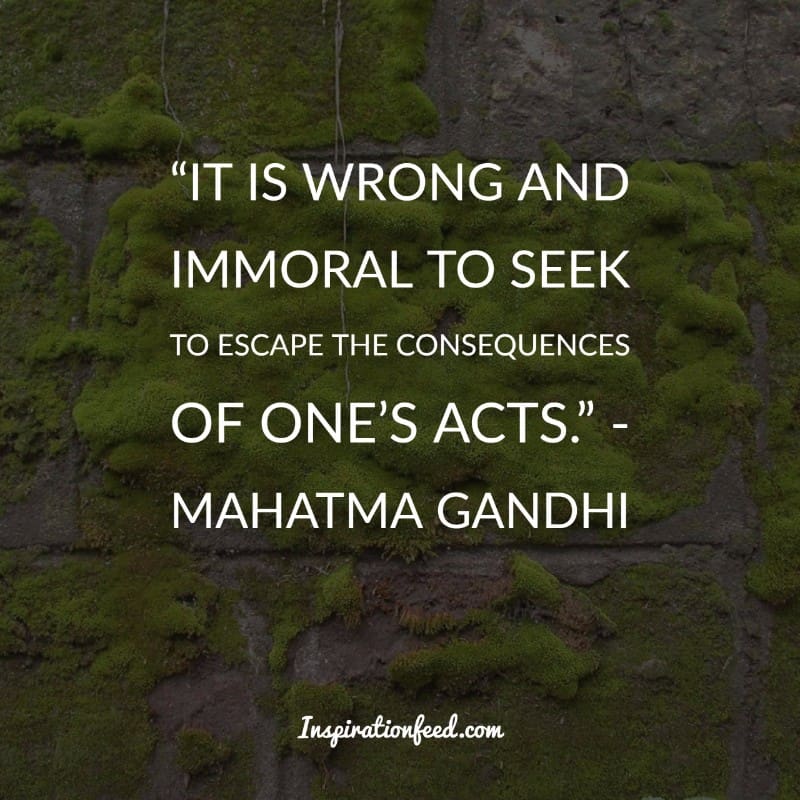 "It is wrong and immoral to seek to escape the consequences of one's acts." – Mahatma Gandhi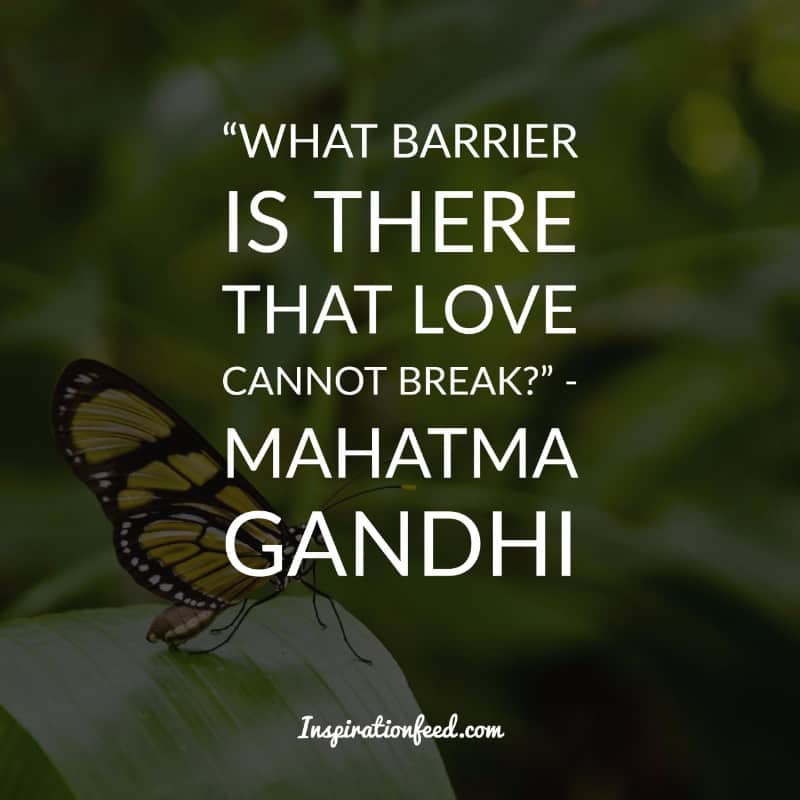 "What barrier is there that love cannot break?" – Mahatma Gandhi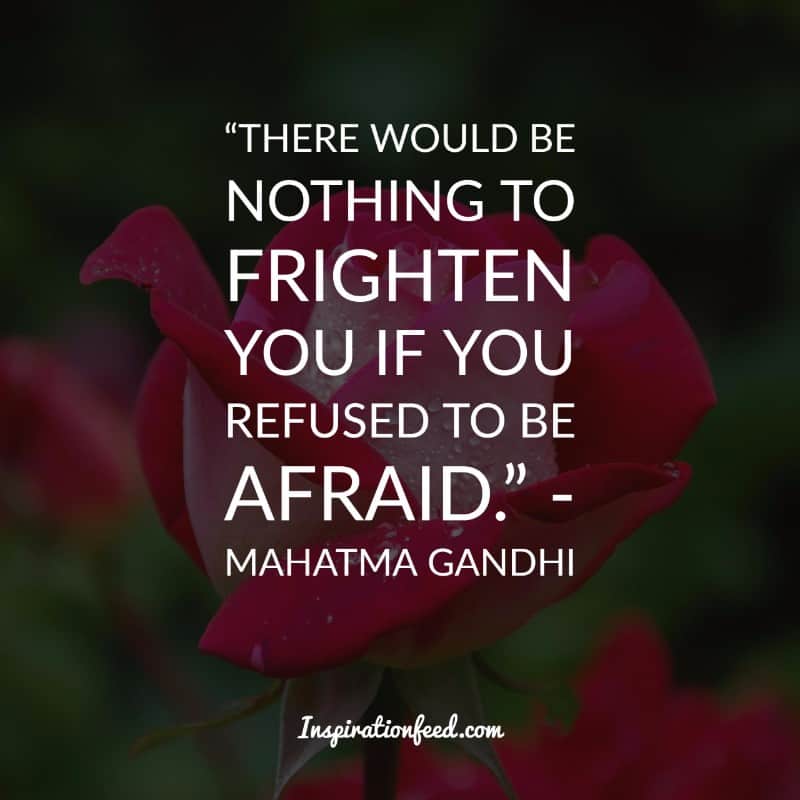 "There would be nothing to frighten you if you refused to be afraid." – Mahatma Gandhi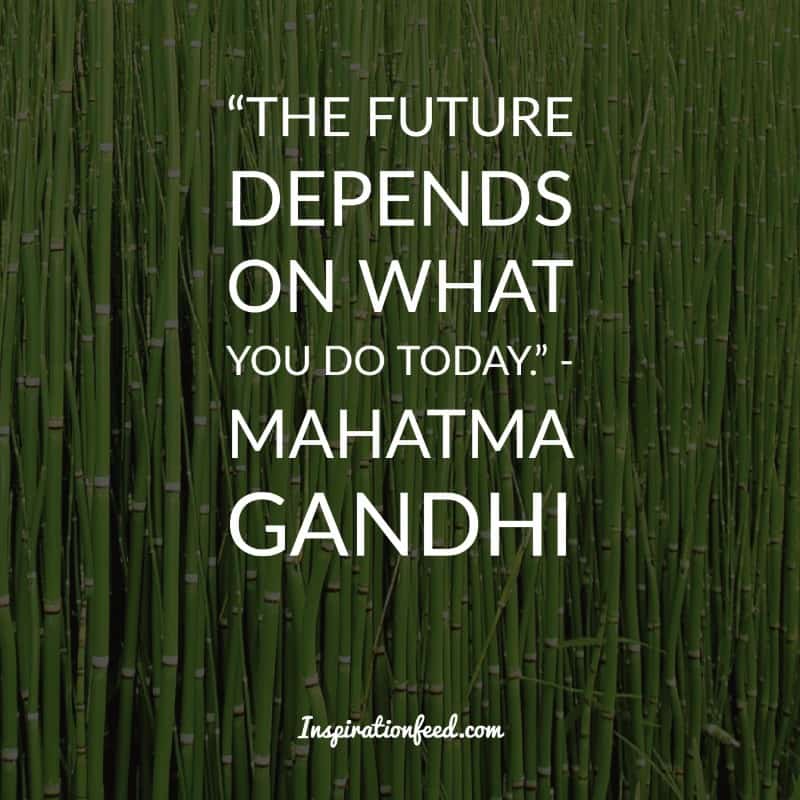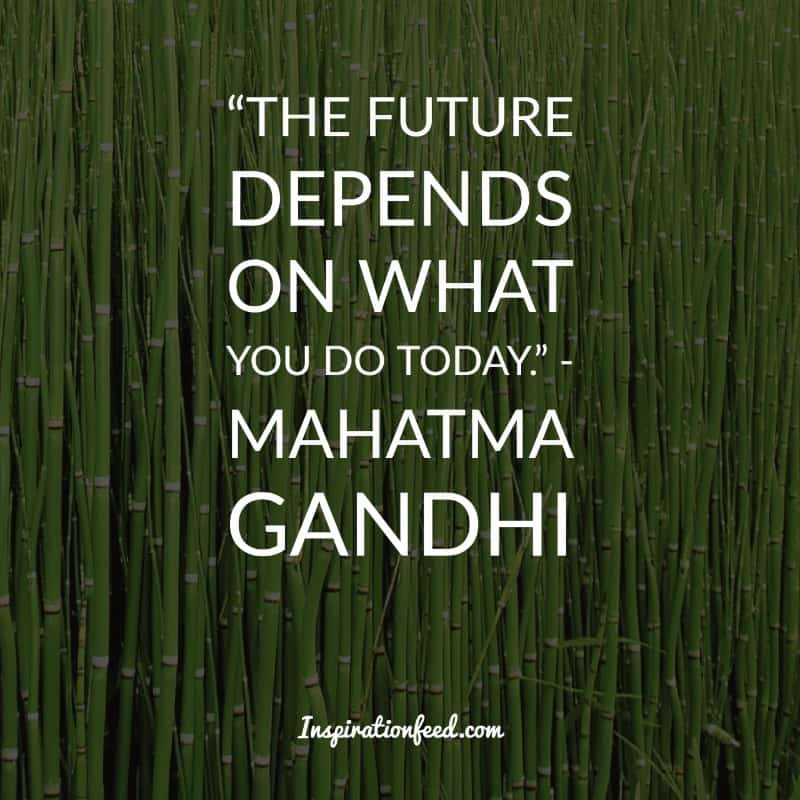 "The future depends on what you do today." – Mahatma Gandhi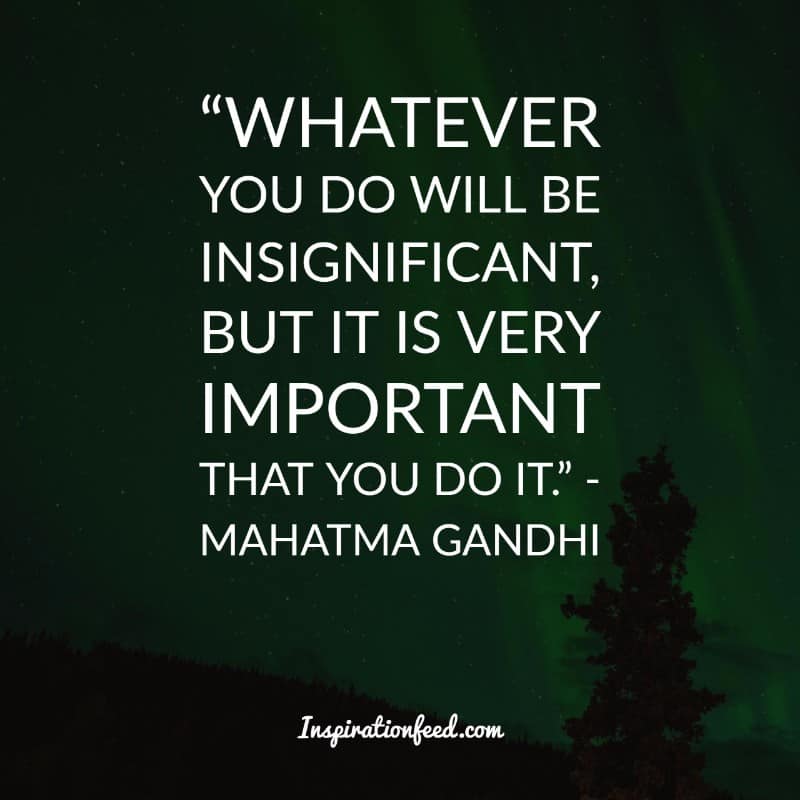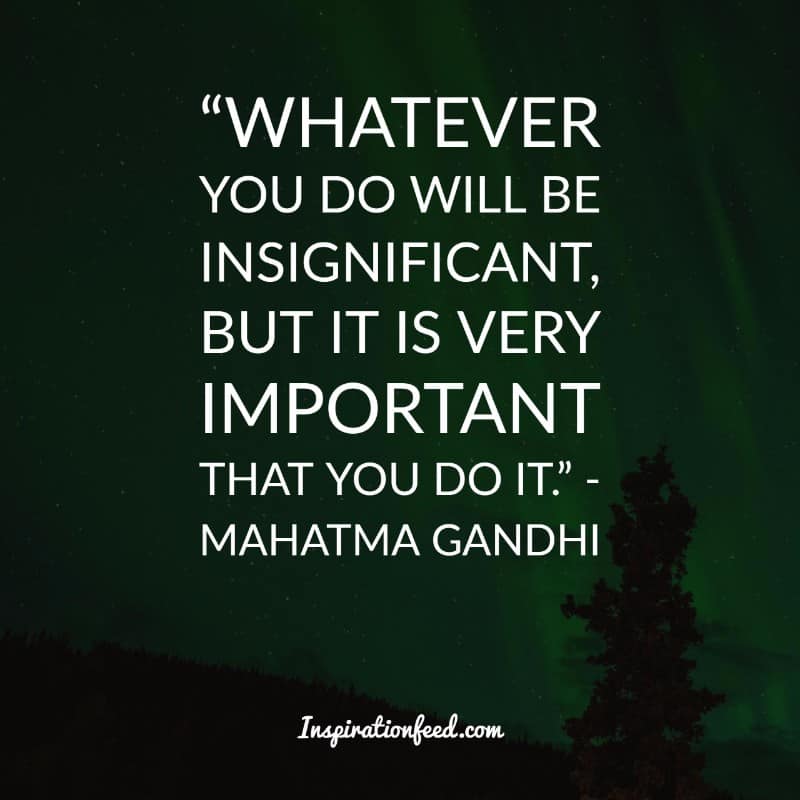 "Whatever you do will be insignificant, but it is very important that you do it." – Mahatma Gandhi