Last Updated on January 20, 2022
A business event is on its way and you have to design a company's logo on it, or you own a company, so you need to make a perfect log for it? In both the scenarios logo plays a significant role, and with a well-designed logo you can win that event as well as attract more customers to your company.
In the past years, this was indeed an expensive and challenging task, but now there are many alternatives present. Our logo maker is one of the substitutes that provides the user with every function for no cost. This logo maker is an application that will help you to design your own way.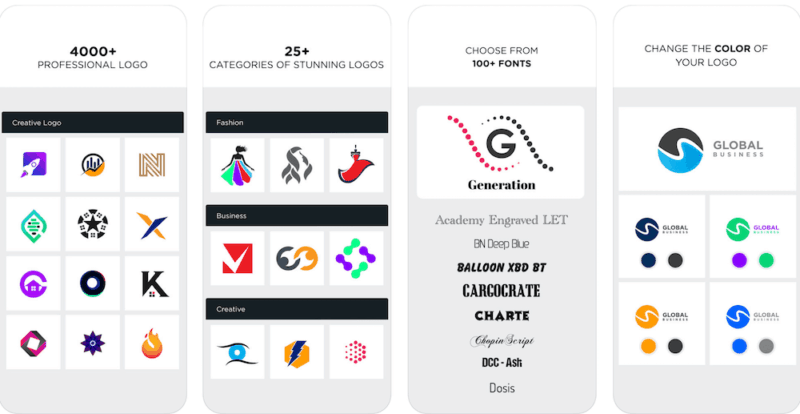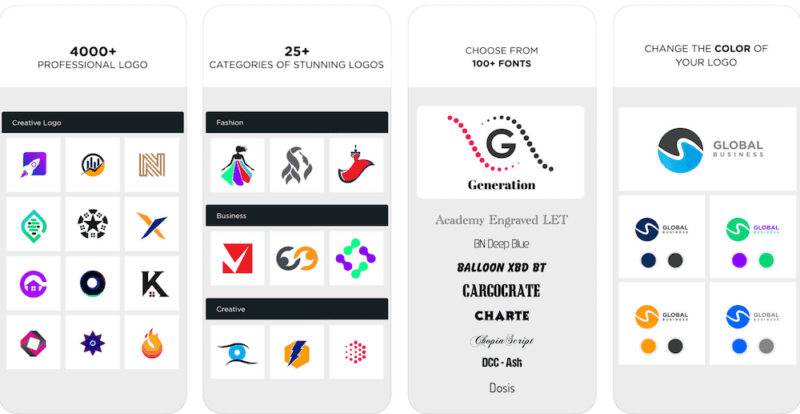 Through this tool, you can make your logo in just a little time. Not only this facility but it gives you several ideas to create your unique logos. You can design different logos, labels, and stickers for your brand.
Now you don't have to visit different Photoshop designers and ask them to design a logo. Usually, the payment is high, and the thing they give you in return is just not up to the mark. Logo generator overcomes your difficulty and gives you all these things on your devices. You can type as well as resize the text you planned on your logo according to your will. You can select the options and templates and merely design all the logo by yourself. Even if you don't get satisfied or make a mistake, undo option on the logo is available. You can click on it, and the thing you did previously will vanish. This app makes your working fun and gives you the best outcome.
No matter you are an android user or iOS user. Logo builder application is available on both the devices. You can download it on App Store as well as the Google Play Store. It is a free application, and you can enjoy all the functions without wasting a single penny.
This logo designing software enables the user to select different types of backgrounds for their logo. You can use your creativity on the device and create the best and unique logo. Most of the times, the things a person do by its self our better than the others. So you won't ever get the same result from any other designer than the one you made.
It is the most convenient and easy way as it provides you with everything that is required to make an attractive logo. From background color to resizing, all the things are done according to the user.
If you are trying hard to make an eye-catching logo, then you must try this logo creator or logo builder. This application won't disappoint you and will give you the best result. You will stay satisfied and will be able to achieve your goals. It makes the logo in very less time as compared to the designers, and the logos are better that are made on this app. You will find this free to download app as the best logo generator available as I saw after using it!