Who Is P Diddy?
Sean John Combs, popularly known as P Diddy, is an American rapper, singer-songwriter, record producer, actor, fashion designer, and entrepreneur.

As a musician, P Diddy has won several accolades, including 2 MTV Video Music Awards and 3 Grammy Awards.
Quick Facts
| | |
| --- | --- |
| Full Name: | Sean John Combs |
| Popular Name: | P. Diddy |
| Gender: | Male |
| Birth Date: | November 4, 1969 |
| Age: | 53 years |
| Parents: | Melvin Earl Combs and Janice Combs |
| Siblings: | Keisha Combs |
| Birth Place: | New York City, New York |
| Nationality: | American |
| Ethnicity: | African-American |
| Education: | Mount Saint Michael Academy and Howard University |
| Marital Status: | Divorced. Previously in a relationship with Kimberly Porter (1994 – 2007) and Cassie Ventura (2007 – 2018) |
| Sexual Orientation: | Straight |
| Wife/Spouse: | N/A |
| Children: | Justin (from a previous relationship with designer Misa Hylton-Brim), Quincy (adopted from Kimberley Porter's previous relationship), Christian, D'Lila Star, and Jessie James (from relationship with Porter), and Chance (from relationship with Sarah Chapman) |
| Dating: | N/A |
| Net Worth: | USD 885 million |
| Source of Wealth: | Rapping, Singing, Songwriting, Record Production, Television Production, Screenwriting, Fashion Design, Acting, Endorsement Deals, and Entrepreneurship |
| Height: | 5′ 10″ (1.78 m) |
| Weight: | 86 kg; In pounds: 190 lbs. |
Early Life and Career Information
P Diddy was born on November 4, 1969, in New York City, New York, to Melvin Earl Combs and Janice Combs. His father served in the U.S Air Force, whereas his mother was a model and teacher's assistant.

P Diddy began his music career by landing an internship at Uptown Records in New York, right after leaving Howard University. He later became the record label's talent director. During his days at Uptown, Diddy helped to develop several upcoming musicians, including Mary J. Blige and Jodeci. However, he was eventually fired from the record label.

Leveraging the experience he had received as a talent manager at Uptown Records, Diddy founded his own record label in 1993, titled Bad Boy Entertainment. Bad Boy signed numerous promising artists, including the Notorious B.I.G, 112, Total, Craig Mack, Carl Thomas, Faith Evans, and Father MC.

In addition to his illustrious career as a record producer, P Diddy has also released a few commercially successful studio albums, including:

• No Way Out (1997)
• Forever (1999)
• The Saga Continues… (2001)
• Press Play (2006)

Today, the rapper is mostly known for his entrepreneurial ventures, with interests in the entertainment, fashion, as well as food and beverage industries.
P Diddy's Net Worth
As of 2023, P Diddy had a net worth of $885 million. Diddy remains one of the highest-paid and wealthiest celebrities on the planet. In a typical year, he earns between $50 and 100 million from his various endeavors. And although his net worth hasn't crossed the billion-dollar mark yet, Diddy has earned more than $1 billion from his business empire over the past two decades alone. His business empire encompasses music royalties and several lucrative entrepreneurial ventures.

The following is a highlight of P Diddy's earnings over the past few years:

• 2007 – Earned $28 million
• 2008 – Earned $35 million
• 2009 – Earned $30 million
• 2010 – Earned $30 million
• 2011 –Earned $35 million
• 2012 –Earned $45 million
• 2013 – Earned $50 million
• 2014 –Earned $60 million
• 2015 – Earned $60 million
• 2016 – Earned $62 million
• 2017 –Earned $130 million

P Diddy is one of the most enterprising artists and has earned a significant portion of his wealth from several pursuits that aren't necessarily music-related. In 2002, he made Fortune magazine's list of the top 40 entrepreneurs under 40, where he was listed at number twelve.
The following are other ways Diddy makes his millions:
1. Acting and Film Production

P Diddy enjoys an illustrious career as an actor and film producer.

Some of the notable films he has appeared in include:

• Made (2001),
• A Raisin in the Sun (2008),
• Get Him to the Greek (2010),
• Draft Day (2014) and
• The Defiant Ones (2017)

Diddy is as good an actor as he is a film and television producer. He is credited for his role in producing the reality television series, Making the Band. The series aired on MTV between 2002 and 2009. In addition to Making the Band, Diddy also produced his own reality TV series, I Want to Work for Diddy. . His own record label, Bad Boy Records, continues to produce records for his own albums as well as for other artists.

2. Entrepreneurship

P Diddy's most notable business venture is the clothing line Sean John, which he launched in 1998. The line became exceedingly popular and in 2004, it won a Council of Fashion Designers of (CFDA) award for Menswear Designer of the Year.

Sean John's fortunes rose astronomically over the first few years following its establishment. In 2003, California billionaire Ronald Burke invested at least $100 million in the company. However, the same year, the company's reputation was dented following reports by the National Labor Committee that factories producing Sean John's clothing in Honduras were violating the country's labor laws.
According to NLC, Honduran workers were subjected to unwarranted body searchers and pregnancy tests, with others forced to work overtime against their wishes. But that was not the only controversy that the clothing line was embroiled in.
In 2006, Macy's removed Sean John jackets from their shelves after the department store discovered that those jackets were made from raccoon dog fur. Diddy claimed that he wasn't aware the jackets were made of raccoon and stopped the production soon after he was alerted.

In spite of the public relations challenges Sean John experienced, the clothing line bounced back and has remained one of the most popular to date. That's all thanks to Diddy's remarkable efforts in growing the brand's reputation.
In 2008, P Diddy added a men's perfume to the Sean John brand known as I Am King, which was dedicated to Barack Obama, Martin Luther King, and Mohammad Ali. The fragrance's commercials featured model Bar Refaeli. Another notable milestone in the Sean John's brand was the introduction of the line's GIRLS collection in 2016.

In addition to Sean John, Diddy also founded and heads Combs Enterprises. Combs Enterprises is the umbrella company where all of Diddy's business ventures are consolidated.
Other businesses associated with P Diddy include:
• Aquahydrate – P Diddy, alongside actor Mark Wahlberg and businessman Ronald Burke, owns a majority stake in the alkaline water brand
• Blue Flame Marketing Agency – The rapper has used the company to market most of his businesses. The company has also done marketing campaigns for Guinness, Universal Pictures, and Fox Searchlights
• Ciroc vodka – Diddy helped develop the brand in exchange for 50% of its profits
• DeLeon – He paid $100 million to acquire a 50% interest in the tequila brand
• Diddybeats – A line of headphones that was launched in 2010, which is part of the Beats by Dr. Dre line by rapper Dr. Dre
• Enyce – He acquired the clothing line on October 21, 2008, from Liz Claiborne at a cost of $20 million
• Revolt TV – Diddy has a majority stake
• Two restaurants known as Justin's, located in New York and Atlanta – The New York restaurant closed down in September 2007, whereas the Atlanta one closed down in June 2012
Life lessons from P Diddy
1. Follow your dreams

As soon as he discovered his talents for rapping, P Diddy left Howard University and decided to throw his full weight behind his musical dreams.

2. Success isn't a preserve of the privileged

P Diddy's net worth may be nearing one billion dollars. However, he wasn't born into affluence. He lost his dad when he was just three years, forcing him and his siblings to be raised by their grandmother. And at the age of 12, Diddy was already working odd jobs, including as a newspaper delivery boy, lavatory attendant, and doorman.

3. Diversify your income

This is probably the primary success lesson we can learn from P Diddy. He began as a rapper and record producer but ended up building a million-dollar empire from investments in several other industries.
Famous Quotes by P Diddy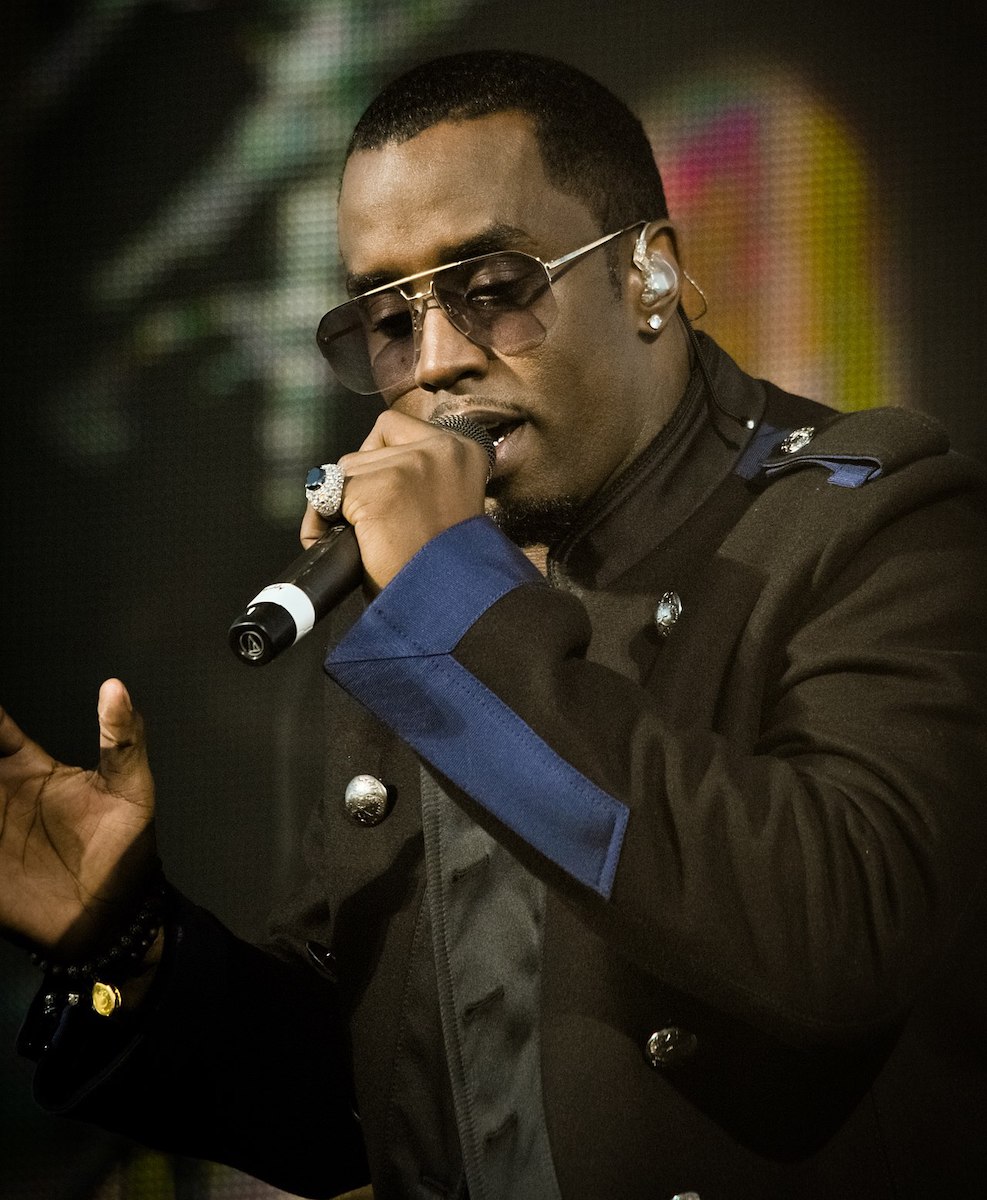 "Don't be afraid to close your eyes and dream but then open your eyes and see."
"Everyone has challenges and lessons to learn. We wouldn't be who we are without them."
"It always seems impossible until it's done."
"Success doesn't just land on your lap. You have to work, work, work, work, and work some more."
"You cannot achieve success without failure."
Conclusion
P Diddy's life and success story is clear proof that anyone can make it regardless of their background. All it takes is to believe in yourself and then work towards pursuing your dreams.