Last Updated on March 8, 2022
Who Is Mark Wahlberg?
Mark Robert Michael Wahlberg, popularly known as Mark Wahlberg, is an American actor, film producer, restaurateur, former rapper, and former model. After a troubled youth that saw him serve a 45-day jail term, Mark eventually discovered his rapping and acting talents.

Walberg has spent the better part of his professional career as an actor and film producer and as of the time of writing, his films had grossed more than $5.2 billion worldwide.
Quick Facts
| | |
| --- | --- |
| Full Name: | Mark Robert Michael Wahlberg |
| Popular Name: | Mark Wahlberg |
| Gender: | Male |
| Birth Date: | June 5, 1971 |
| Age: | 50 years |
| Parents: | Donald Edmond Wahlberg and Alma Elaine |
| Siblings: | Arthur Wahlberg, Jim Wahlberg, Paul Wahlberg, Robert Wahlberg, Tracey Wahlberg, Michelle Wahlberg, Debbie Wahlberg, and Donnie Wahlberg. |
| Birth Place: | Boston, Massachusetts |
| Nationality: | American |
| Ethnicity: | Swedish, Irish, and French Canadian |
| Education: | Muriel S Snowden International School |
| Marital Status: | Married  |
| Sexual Orientation: | Straight |
| Wife/Spouse: | Rhea Durham |
| Children: | Ella Rae Wahlberg, Grace Margaret Wahlberg, Michael Wahlberg, and Brendan Joseph Wahlberg |
| Dating: | N/A |
| Net Worth: | USD 350 million (as of August 1st, 2021) |
| Source of Wealth: | Acting, Film and Television Production, Film Score Composition, Rapping, Songwriting, Modeling, Endorsement Deals, and Other Ventures |
| Height: | 5′ 8″ (1.72 m) |
| Weight: | 78 kg; In pounds: 172 lbs. |
Early Life and Career Information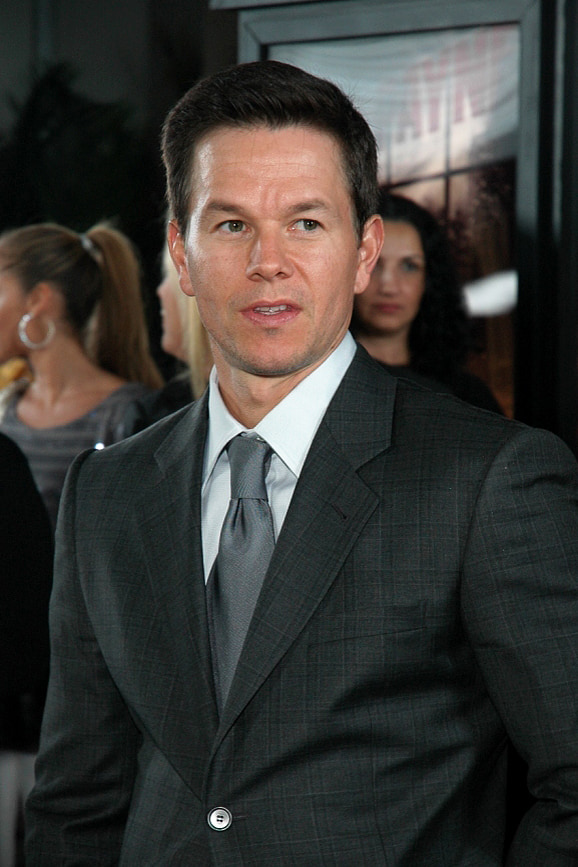 Mark Wahlberg was born on June 5, 1971, in Boston, Massachusetts, to Donald Edmond Wahlberg and Alma Elaine. His father was a delivery driver, whereas his mother was a bank clerk and nurse's aide.

Mark Wahlberg began his career as a rapper with the music group Marky Mark and the Funky Bunch, where he rapped under the moniker Marky Mark. The group released their debut album, Music for the People, in 1991. They followed a year later with their second album, You Gotta Believe.

Although Mark majored in rapping at the time, he had his eyes set on other things as well. In 1992, he became a model for the underwear brand, Calvin Klein. A year later, he kicked off his professional acting career by landing a role in the television film The Substitute. He dropped his Marky Mark moniker in a move that suggested he was keen on crossing over from music to acting.

In 1994, Wahlberg made his film debut in the movie Renaissance Man. However, his breakout role came in 1995's The Basketball Diaries, where he was cast alongside Leonardo DiCaprio. The following year, he landed his first starring role in the movie Fear.

The following are other notable Mark Wahlberg movies:

• Boogie Nights (1997),
• Three Kings (1999),
• The Perfect Storm (2000),
• Planet of the Apes (2001),
• The Italian Job (2003),
• The Departed (2006),
• The Happening (2008),
• The Lovely Bones (2009),
• Ted (2012) and Ted 2 (2015),
• Lone Survivor (2013),
• Transformers: Age of Extinction (2014),
• Daddy's Home (2015),
• Deepwater Horizon (2016), and
• Instant Family (2018)

In addition to acting, Wahlberg is also a renowned film producer. He was the executive producer of HBO television series, Entourage (2004 – 2011). Other series he has produced include Boardwalk Empire and Ballers.
Mark Wahlberg's Net Worth
As of August 1, 2021, Mark Wahlberg had a net worth of $350 million. Although he started off as a rapper before branching off to acting, Mark Wahlberg's biggest paychecks came from his career as an actor.

As an actor, Walberg reportedly demands up to $10 million in upfront salary to appear in a film. Well, that's a far cry from the $60,000 that he earned from his role in Renaissance Man. Walberg is also known to accept movie salaries that are significantly lower than his $10 million asking price in exchange for shares and backend points.

In 2017, Mark Walberg was ranked by Forbes as the highest-paid actor on the planet. His 2017 earnings were mostly attributed to the movies Daddy's Home 2, Patriots Day, and Transformers: The Last King.

The following are some of Mark Wahlberg's highest-grossing movies in ascending order:

• Transformers: The Last Knight (2017): $130,168,683
• The Departed (2006): $132,384,315
• Daddy's Home (2015): $150,357,137
• Planet of the Apes (2001):$180,011,740
• The Perfect Storm (2000):$182,618,434
• Ted (2012): $218,815,487
• Transformers: Age of Extinction (2014):$ 245,439,076

But Wahlberg doesn't just earn from acting, he also makes decent cash in production credits. For instance, he earned $3 million per year as an executive producer of Entourage.
1. Mark Wahlberg's Endorsement Earnings
Before venturing into acting, Mark Wahlberg was already a renowned rapper and model. He leveraged his popularity, well-built physique, and charming personality to land several endorsement deals.

In 1992, he appeared in a series of advertisements for the underwear brand, Calvin Klein. His partnership with Calvin Klein involved displaying his physique for the underwear brand's television and magazine promotions. He appeared in some ads exclusively and in others flanked by famous model Kate Moss. In addition to Calvin Klein, Wahlberg also featured in underwear ads for Vanity Fair's annual Hall of Fame issue.

In 2012, Mark Wahlberg became a brand ambassador for GNC's line of sports nutrition supplements known as Marked. In 2017, he became a spokesman and content creator for the mobile network division of AT & T. He reportedly took home a whopping $10 million from the deal.
2. Mark Wahlberg's Real Estate Investments
Mark Wahlberg has flipped several real estate properties over the years.

In 2001, Wahlberg purchased a home in Beverly Hills at a cost of $4.95 million. In 2015, he unsuccessfully tried to sell the home for $30 million. He eventually sold it three years later at a cost of $12.4 million.

Walberg's primary residence is a gated estate located within Beverly Park in Beverly Hills. He purchased the 6-acres property in May 2009 for $8.25 million and then invested at least $20 million in renovations.
3. Mark Wahlberg's Other Business Ventures
Walberg co-owns the burger chain Whalburgers. Other owners of the chain include his brothers Donnie and Paul. The Wahlberg family featured in a reality television series that's based off their burger chain. The series, which was aired on A & E between 2014 and 2019, was seen as an ingenious campaign to popularize the business.

The following are other notable business investments by Mark Wahlberg:

• Acquired a stake in a Barbados-based cricket team in July 2013,
• Co-founded a sports nutrition company known as Performance Inspired,
• Co-purchased a Columbus-based Chevy dealership in 2018, and
• Purchased a stake in the F45 fitness franchise in 2019
Life Lessons from Mark Wahlberg
1. Your past doesn't define you

Mark Wahlberg's youth was marked by substance abuse, physical abuse, and racial profiling. He even served a jail term for physically assaulting a Vietnamese. That only goes to show how many accomplished celebrities today have a not-so-pleasant past behind them.

2. Learn from your mistakes

After serving a jail term for assaulting a middle-aged Vietnamese, Mark turned over a new leaf. He was not only sorry for his actions, but decided to direct his energies into rapping.

3. Diversify your income

Mark is an actor, film producer, model, rapper, and investor, all rolled up into one. He is proof that income diversification is a critical ingredient for wealth creation.
Famous Quotes by Mark Wahlberg
"All that running around in my underwear put money in my pockets. I can focus on working in interesting movies without having to worry about supporting myself."
"I never lie. I believe everything I say, so it's not a lie."
"I want unlimited things. I want everything. A real love. A real house. A real thing to do every day. I'd rather die, if I don't get it."
"If I can start my day out by saying my prayers and getting myself focused then I know I'm doing the right thing."
"Tiger Woods is the only sports star who's worth every penny he makes."
Final Word
Mark Wahlberg's life and career tell of a man who has been there and done that. He rose from being a troubled kid to become one of the world's most celebrated actors.