Last Updated on March 2, 2020
Today, when you are looking for a job in the programming industry, you may find different titles including software engineers, software architects, or just a programmer. However, software engineering is rapidly gaining popularity. More and more companies try to hire these highly skilled specialists.
But who is the software engineer? Programmer? Analyst? Designer? What do they do? What are their responsibilities? Why is the industry so interested in these specialists?
In the article, we will review these questions and compare software architect vs software engineer.
Who are the principal software engineers and what do they do?
Software Engineer is a specialist engaged in software development using engineering principles and fundamental knowledge of Computer Sciences. It is a specialist with a wide set of skills, as he/she has a comprehensive understanding of IT solutions development processes, therefore he/she is a key player at all stages of the product life cycle: from collection and analysis of requirements to software processes to customization of systems for a specific client.
A software engineer should have a sufficient set of competencies to analyze the client's needs and provide the most adequate solution for him, then to be able to analyze the client's reaction of the client, and then to develop the final version which maximally suits the specific needs. This specialist is involved in almost all aspects of software development, including problem research, analysis, design, development, implementation, training, and support.
Despite the principal software engineer is not regularly engaged in programming, he is almost the universal soldier. The necessary skills for such a specialist include:
basic programming knowledge and its principles;
analytical skills;
skills of technical design (design of different aspects of systems according to the list of requirements);
skills of teamwork;
communication and leadership skills.
The specialist is typically responsible for:
Determining the feasibility of requirements by analyzing the problem, customer requirements, current technology level, synthesis and development of possible solutions.
Documentation and presenting the possible solutions, as well as charts that reflect the work of these solutions.
Analysis, design, and development of solutions according to customer requirements.
Controlling the integrity of understanding the solution by all team members and other stakeholders, maintaining the specifications up to date, tracking compliance with common programming standards.
System analysis and development of recommendations to improve current information technology support at the architectural level.
Continuous study of modern new tools, methods, and tools for software development and support.
How do they differ from other IT specialists?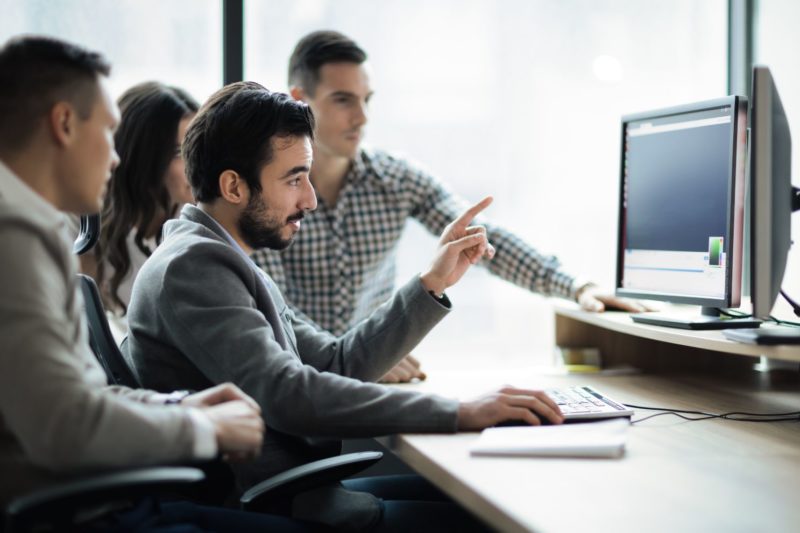 Quite often, the software engineers are confused with the developers. Yes, they are similar but still different. The developer creates software code, but the software engineer creates the design of the system that developers implement.
The engineer needs programming knowledge and a technical mindset, but he is not directly engaged in development.
At the same time, the principal software engineer is a top skilled specialist, so, it is more reasonable to compare him to a software architect. This is a specialist who builds complex IT systems to solve business problems. He helps companies apply information technology to automate and simplify business processes, save money or reach a new level of service.
The system architect has a good understanding of business processes, knows how to understand the customer and sees how to solve a business problem using available technologies. Software design can include the application and integration of a wide range of products, technologies, and services, various systems, applications, hardware, and software.
What does the software architect do?
Explores the subject area to implement and develop the applied information systems.
Participates in interviews with customers, business experts, and information system users to study current principles of process organization.
Studies and systematizes project documentation.
Prepares technical documentation to describe the entities, relationships, and processes of the subject area.
Collects, analyzes and documents functional requirements to the software.
Controls development.
Participates in the preparation of functional testing schemes.
Participates in the training of system users.
Analyzes risks and causes of errors in system development
What to consider looking for the position of a principal software architect?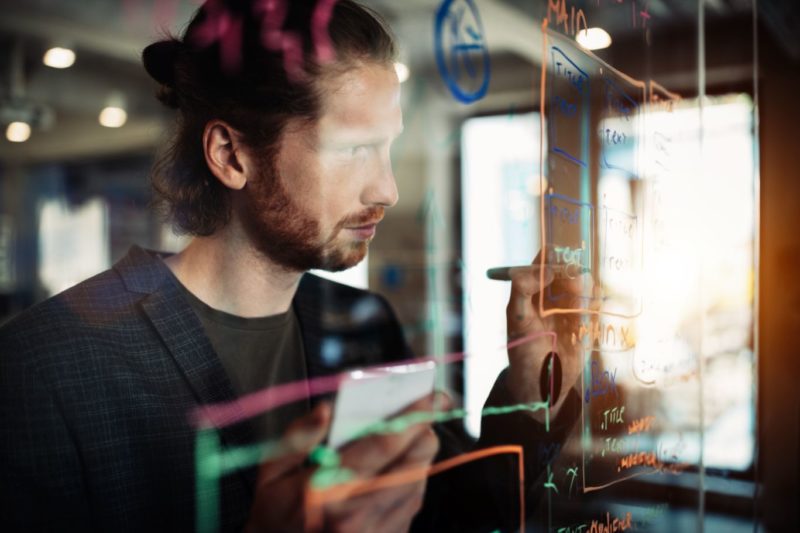 If you want to get a job as a principal software engineer, you will need a full and deep understanding of the software engineering field. Developed logical thinking, specific knowledge of mathematics and programming, an extensive stock of knowledge in the technological field, the ability to work not only with software development but also with the development in general, the ability to perform primary system analysis — these are just some of the basic requirements that you must meet to get at least a chance to apply for this job. In addition, you will need to have years of experience.
Like most principal software engineer, you will need to not only perform your direct duties but also lead the team and support its work. This will require you to have management skills, although not every job will need this skill. On the other hand, you will be responsible for the most important and challenging tasks, so the level of responsibility will increase significantly!
Most people prefer to stay in the same company, as this is how they get the opportunity to be a principal engineer. This is normal practice — they are already familiar with the company and its workflow, so they can continue to perform more of their duties.
Another option is to change the field of work to a related one. As I mentioned earlier, if you become an expert in software engineering, you should not have any problems with moving to web development or other areas.
Principal software engineer gets the most competitive salary in the IT industry. According to Payscale.com, you can expect a salary of $111,600 per year.
Also, do not forget that all the effort and time are compared to the benefits. Improving your skills and knowledge will require many years of hard work — this is what makes this profession so attractive, but at the same time difficult.