Last Updated on January 24, 2023
Having a sister can both be a blessing and a curse. Sisters can be very annoying. They can irritate the hell out of you. They can push you to your limits and cause you to wonder how it would feel if you didn't even have a sibling in the first place.
But when you really dig deep at what your sister can be to you, you'll start to realize that sometimes, you just can't live without them. Sisters are, after all, regular human beings with flaws and shortcomings.
But when given the chance, they can be quite amazing.
What role can sisters play in your life?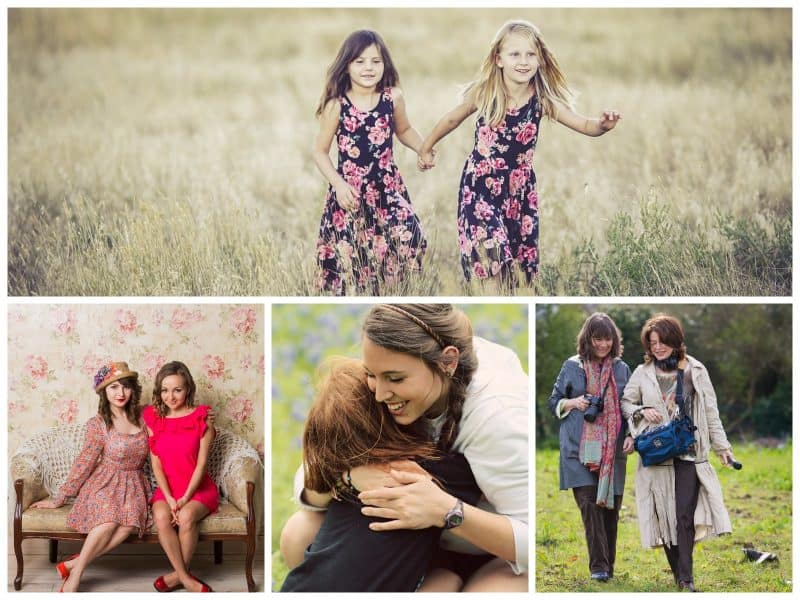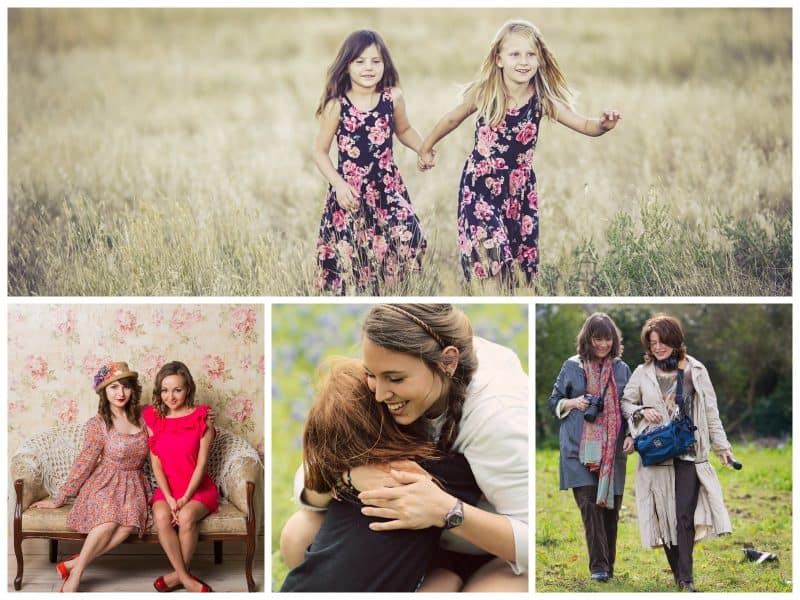 The Confidante
You may see your sister as a tattletale, especially when you were still kids. But as you guys mature and your sister gains wisdom, their role gradually shifts. They start taking on the part of a listener, a counselor, a shock absorber.
There's just something comforting about being able to tell your sister everything. They'll have different reactions for sure. Some will stay quiet and soak in all the stories and woes you have to share. Some will react and will jump in to find solutions to your issues.
No matter how it turns out, it will always feel good having taken everything off your chest. This unloading process can be crucial in healing your brokenness.
The Protector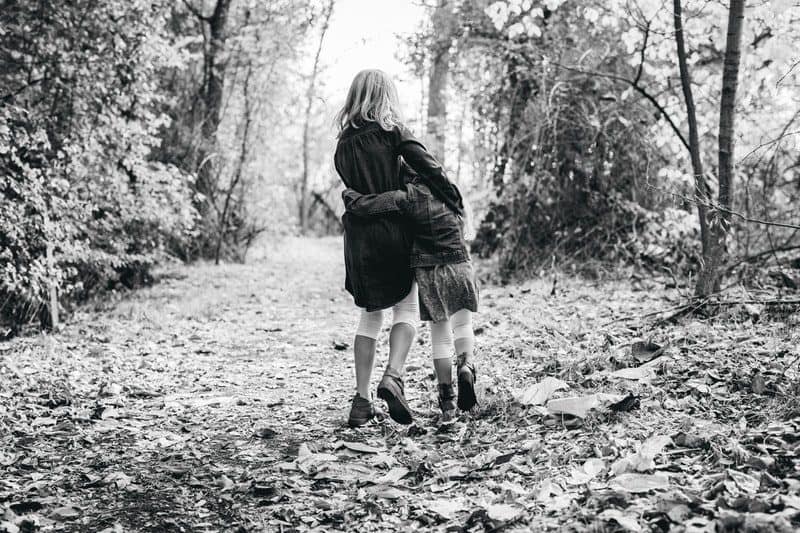 Who says only big brothers protect their siblings? Sisters can do that, too. When someone attempts to bully you or gives you a hard time, you can trust your sister to jump right in and shield you from any damage, whether physically or emotionally.
This scenario works even if your sister picks on you every so often. Maybe your sister just likes teasing you. Maybe your sister enjoys having a bit of power over you.
But when it comes to other people stepping in on her turf and trying to exercise their own power, trust that she's going to be your gatekeeper, chasing those bullies away.
The Spoiler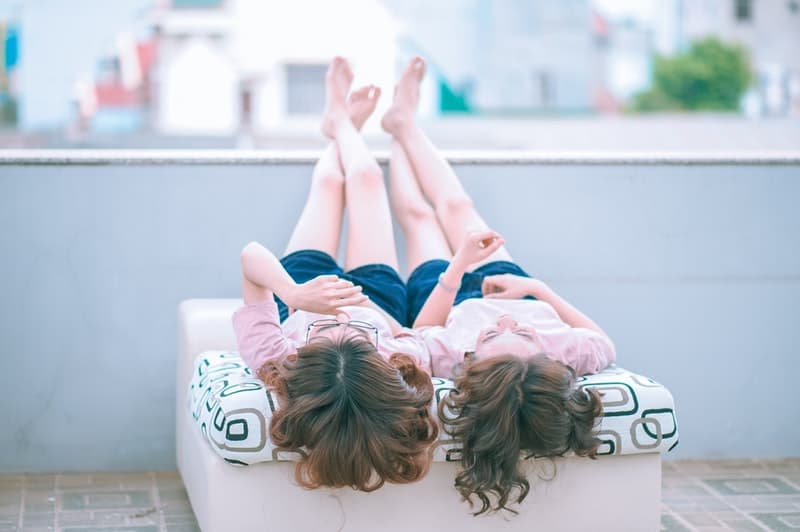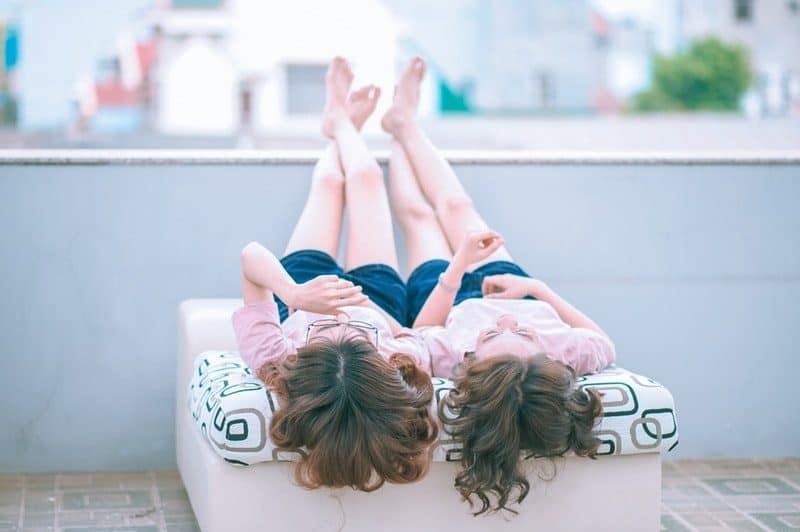 By spoiler, I don't mean somebody who spoils your plans. I'm not saying that she preempts the turnout of a movie or your favorite TV show, either. By spoiler, I mean someone who spoils you and gives you anything you want, even if it comes with some eye rolls.
Sometimes, sisters just can't resist helping you out, or giving in to your little whims (especially if it's an older sister). A simple hint that you need something, and they'll jump right in and buy whatever it is.
Sure, this also comes with a really long sermon sometimes. They'll probably tell you how you've been wasting money on useless things. They'll give you quite an earful about how what you're asking her to buy isn't that cheap. They'll ramble on and on about how money doesn't grow on trees. But yeah, they'll give in to what you need anyway.
Of course, there are also those lucky ones who have sisters that say yes, no questions asked. If you're one of these people, you've got to realize how lucky you are.
The Adviser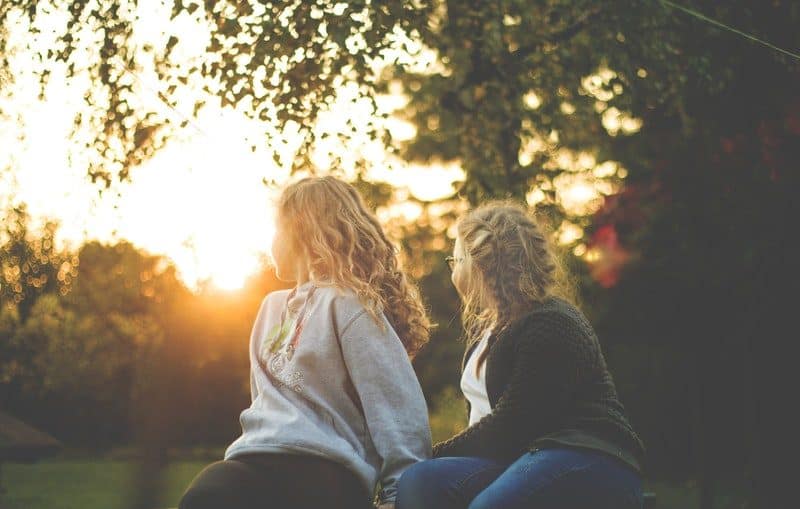 If you feel like your sister talks too much, well this is one great way for them to channel all that chattiness into something productive.
Sisters may annoy you most of the time, but when push comes to shove, they also have some wisdom that can help you go through anything. This especially works if you have different personalities, beliefs, and insights.
You may hate her for giving you advice that goes against what you think you know. But you've got to admit, a different perspective can be quite useful every so often.
I guess the only reason why we guard ourselves against sisterly advice is the fact that our pride gets in the way. Sometimes, we feel like we can do it on our own. But your sister's wisdom, if you listen to it, could get you out of a few scrapes and close calls.
The Conscience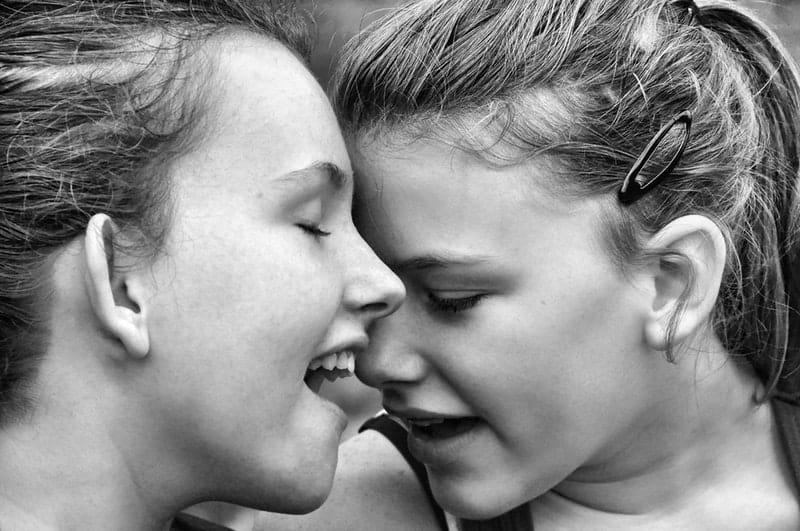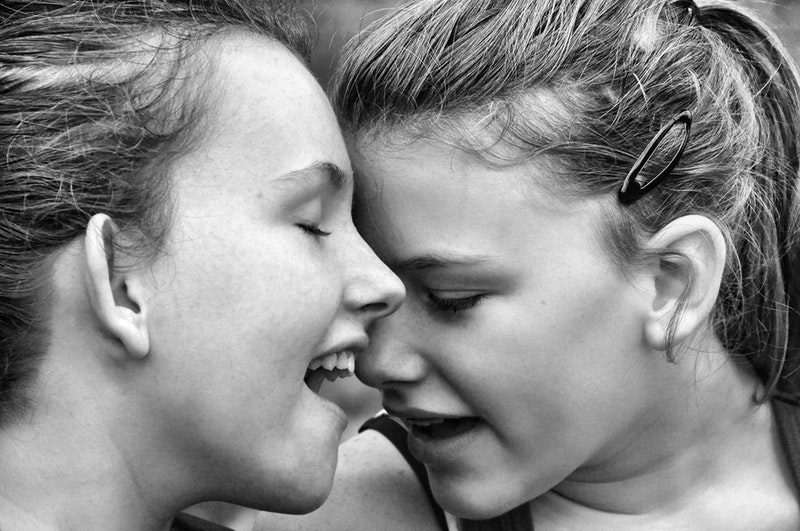 Sometimes, you don't even realize that you're already taking the wrong path. Guess who's going to point it right to your face: your sister.
This is probably one of the reasons why you hate her. It's because she's always pointing out the wrong things you're doing. You may feel like she's such a big Know-It-All – and that may be true to some extent.
But this is also something you need, especially when you're going down a path that may be hard to get out of eventually.
Now remember that sisters aren't just siblings. For those who do not have sisters, they may consider a cousin as someone who takes these roles.
You don't even have to be bound by blood to find a sister figure. There are a lot of cases when people you're not even related to can stand in as a sibling.
To help you realize how important sisters can be in your life, here are a few beautiful quotes for you:
Totally True Sister Quotes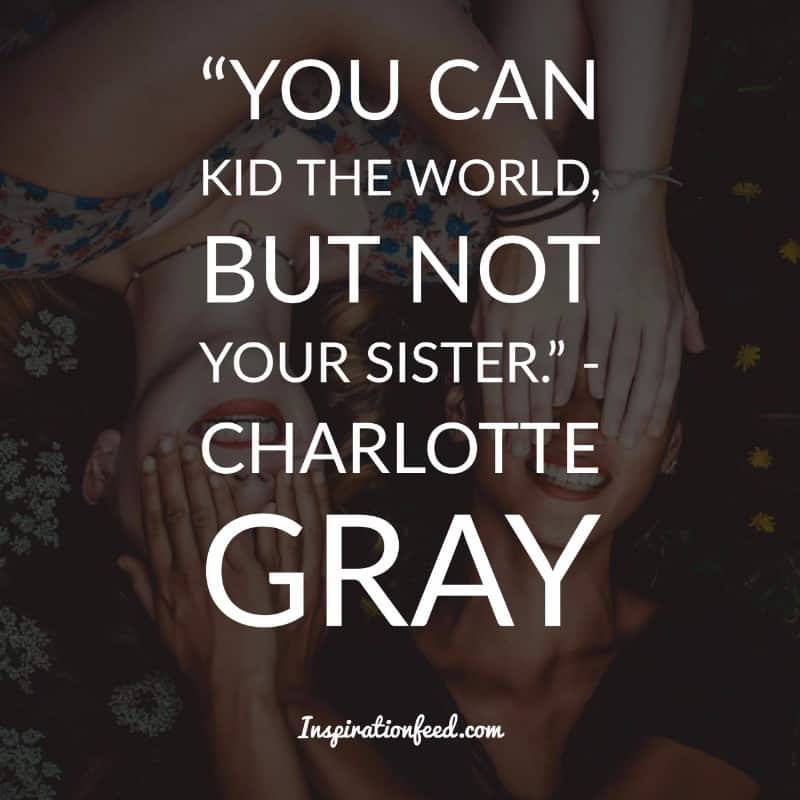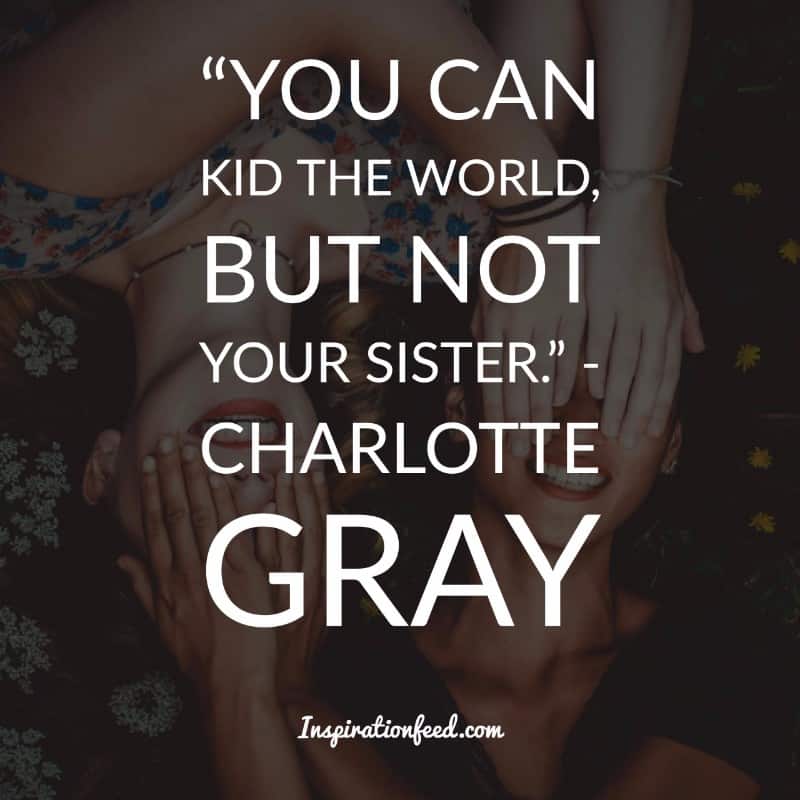 "You can kid the world, but not your sister." – Charlotte Gray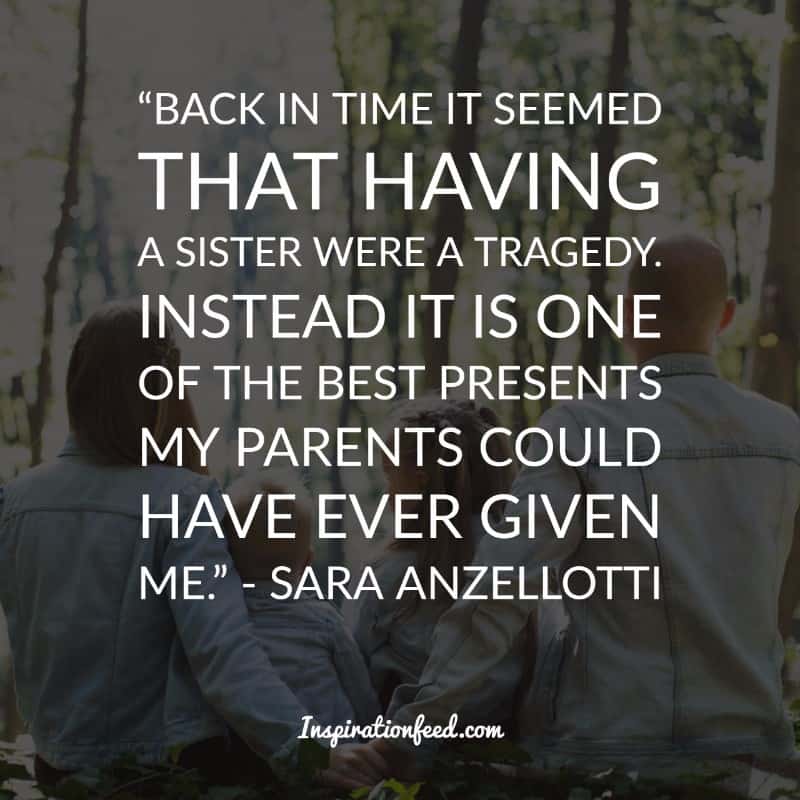 "Back in time it seemed that having a sister were a tragedy. Instead it is one of the best presents my parents could have ever given me." – Sara Anzellotti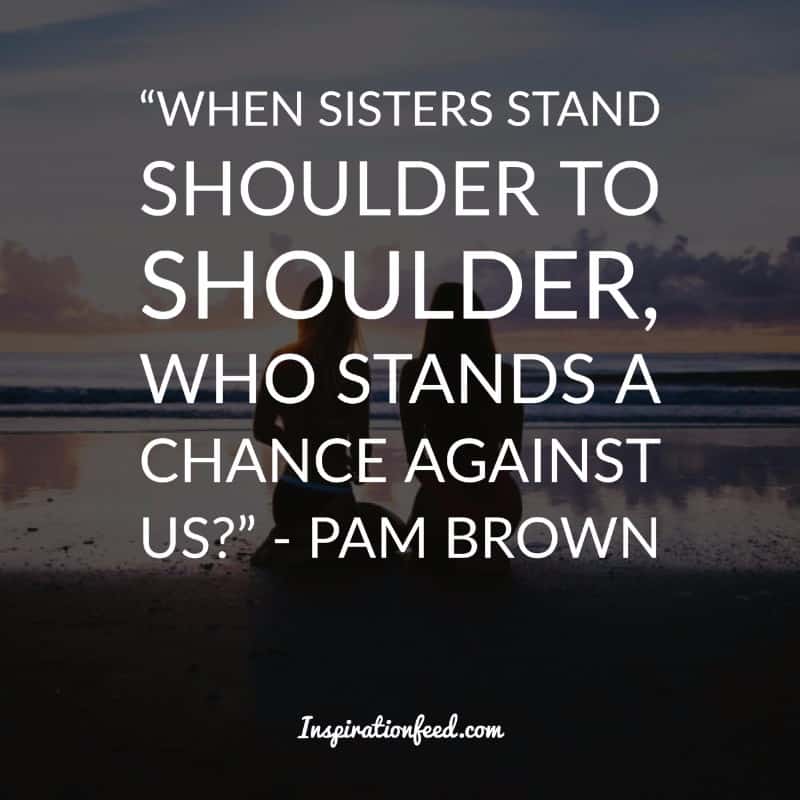 "When sisters stand shoulder to shoulder, who stands a chance against us?" – Pam Brown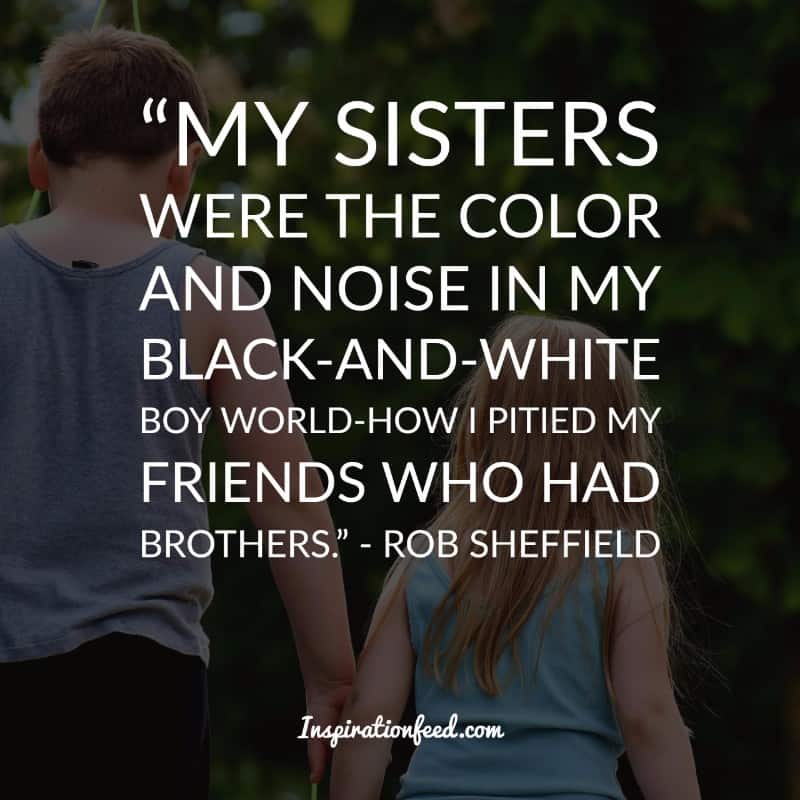 "My sisters were the color and noise in my black-and-white boy world-how I pitied my friends who had brothers." – Rob Sheffield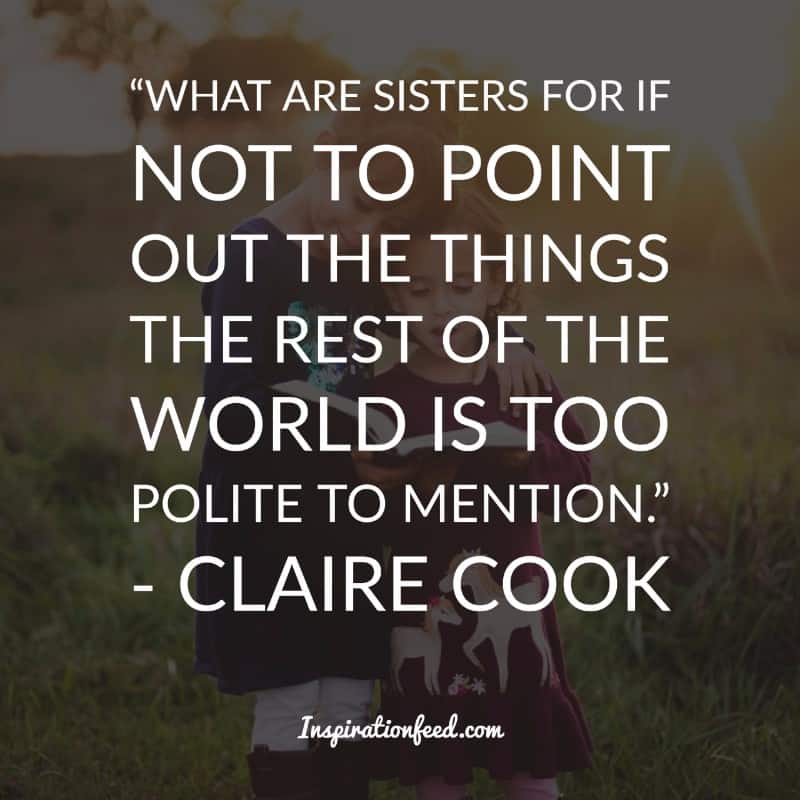 "What are sisters for if not to point out the things the rest of the world is too polite to mention." – Claire Cook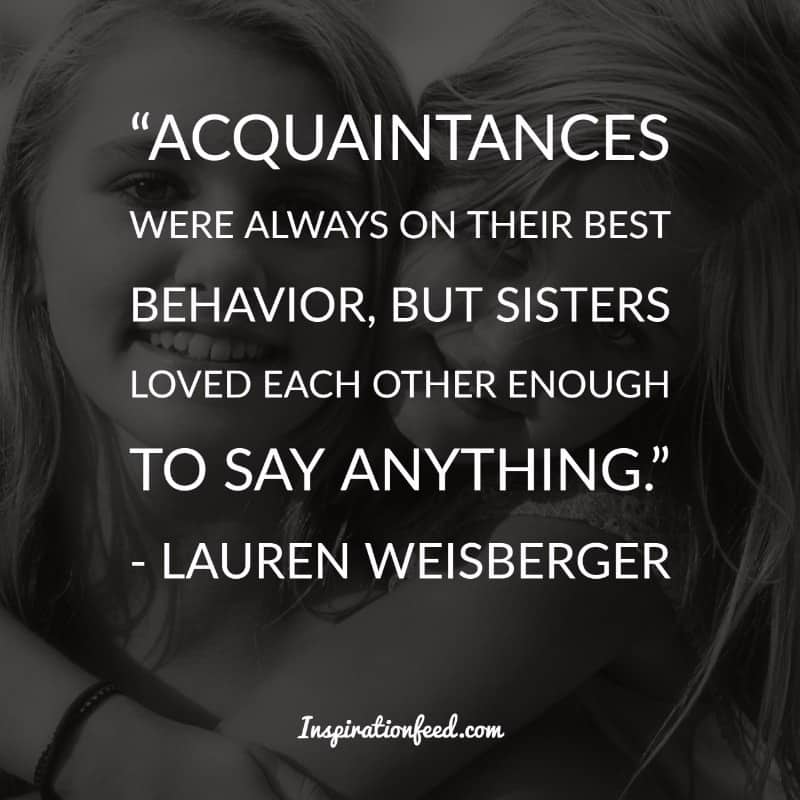 "Acquaintances were always on their best behavior, but sisters loved each other enough to say anything." – Lauren Weisberger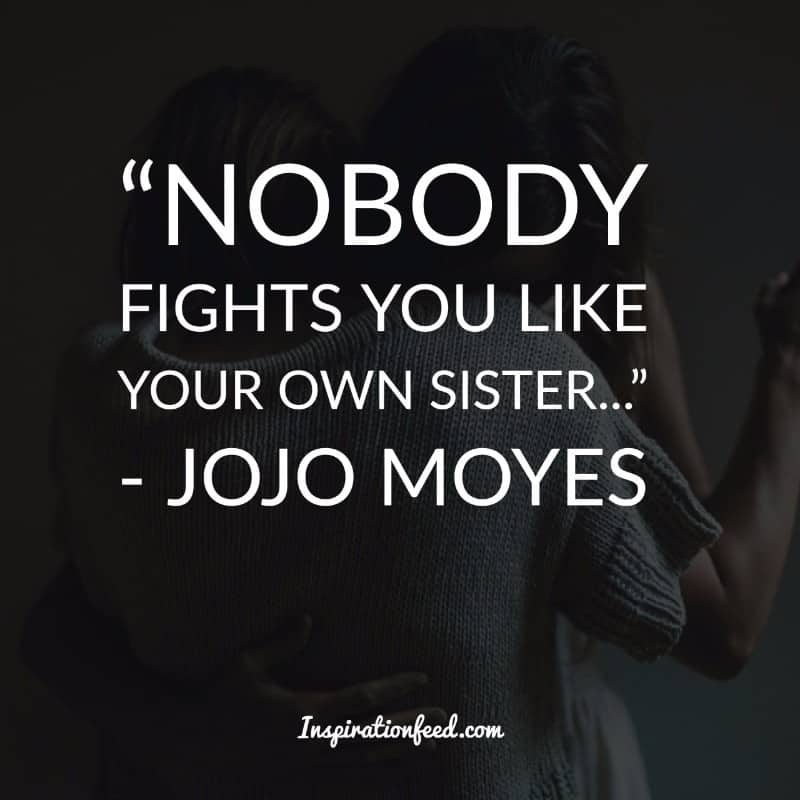 "Nobody fights you like your own sister…" – Jojo Moyes
"If your sister is in a tearing hurry to go out and cannot catch your eye, she's wearing your best sweater." – Pam Brown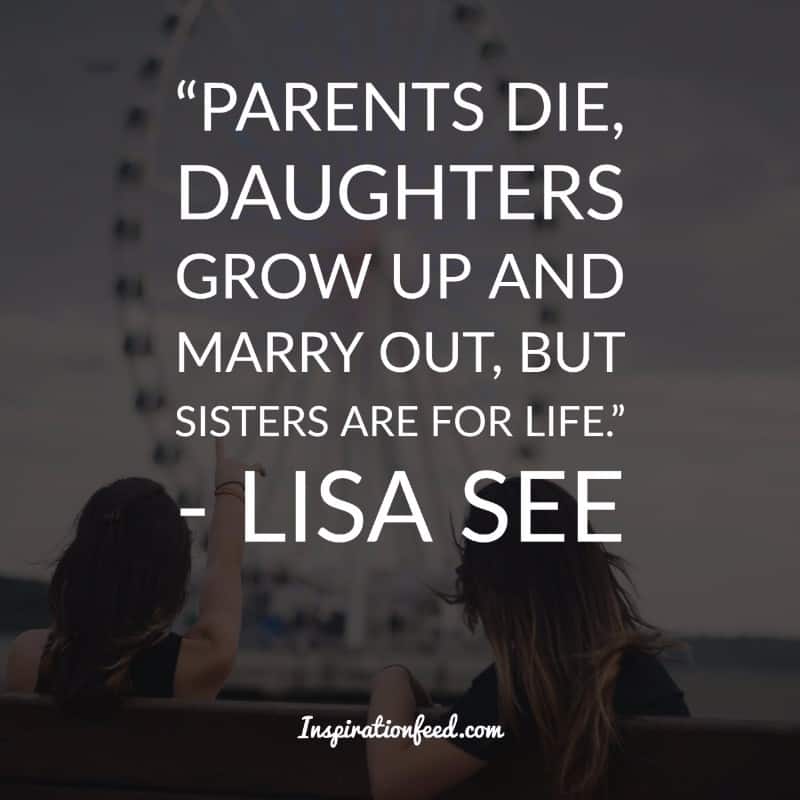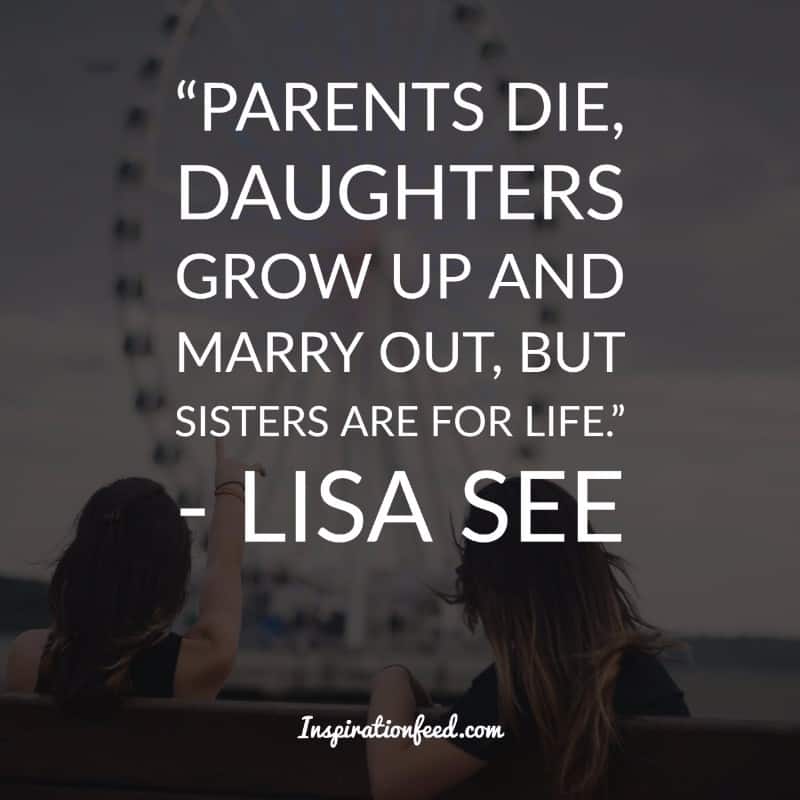 "Parents die, daughters grow up and marry out, but sisters are for life." – Lisa See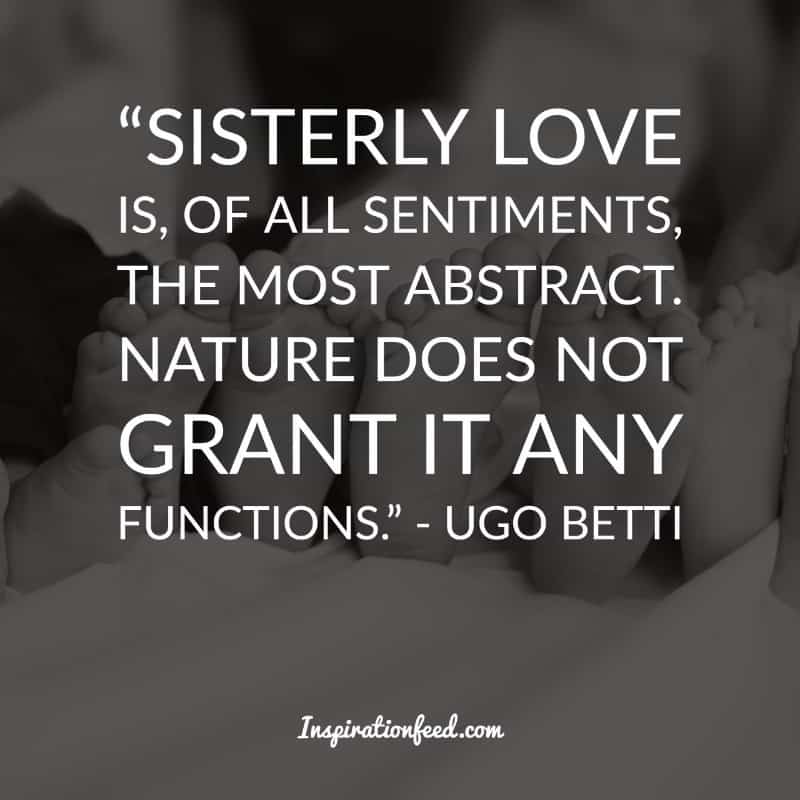 "Sisterly love is, of all sentiments, the most abstract. Nature does not grant it any functions." – Ugo Betti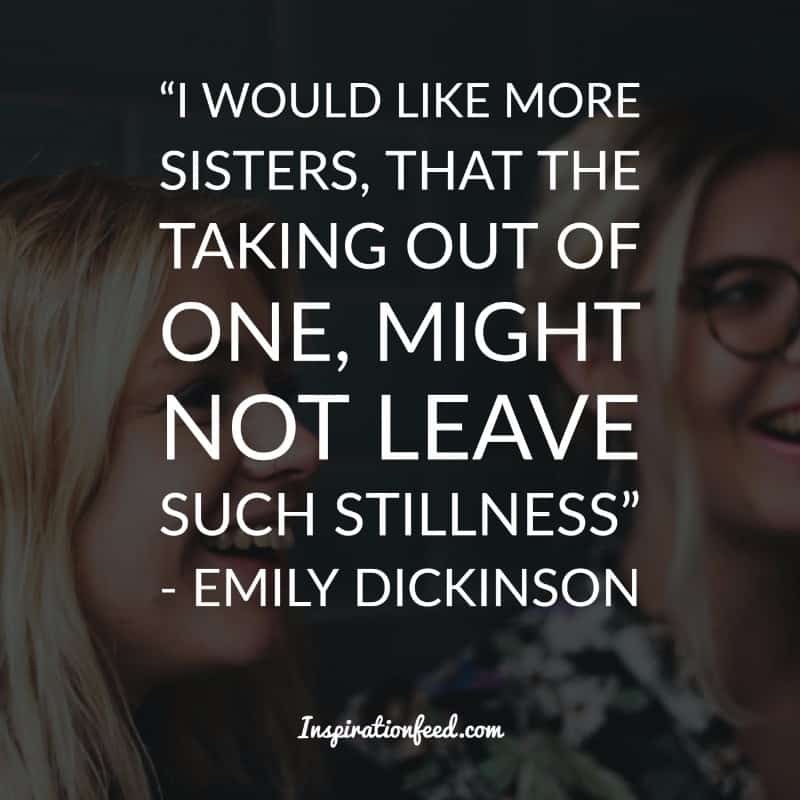 "I would like more sisters, that the taking out of one, might not leave such stillness" – Emily Dickinson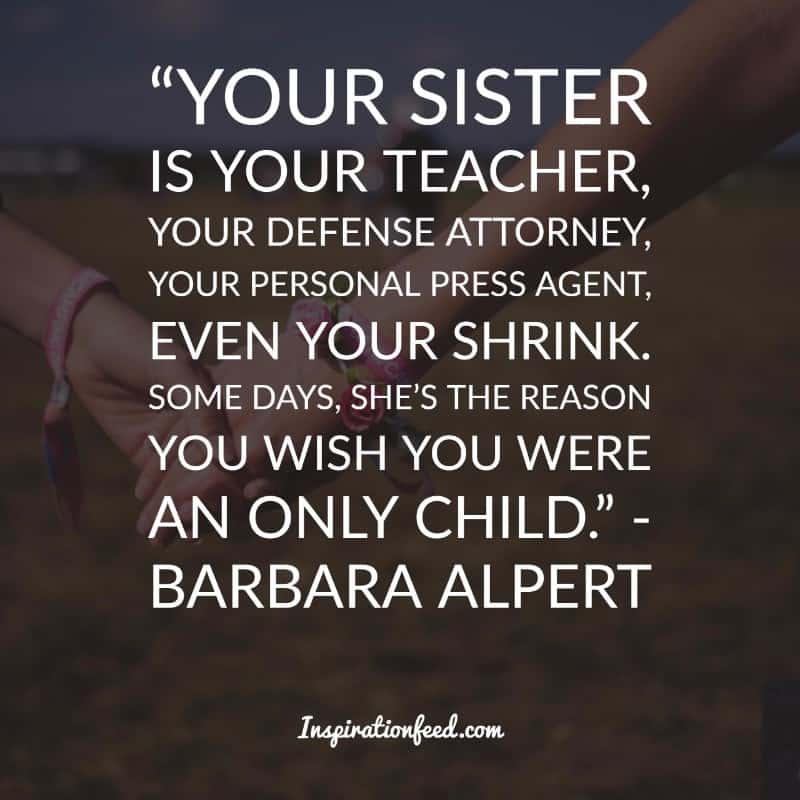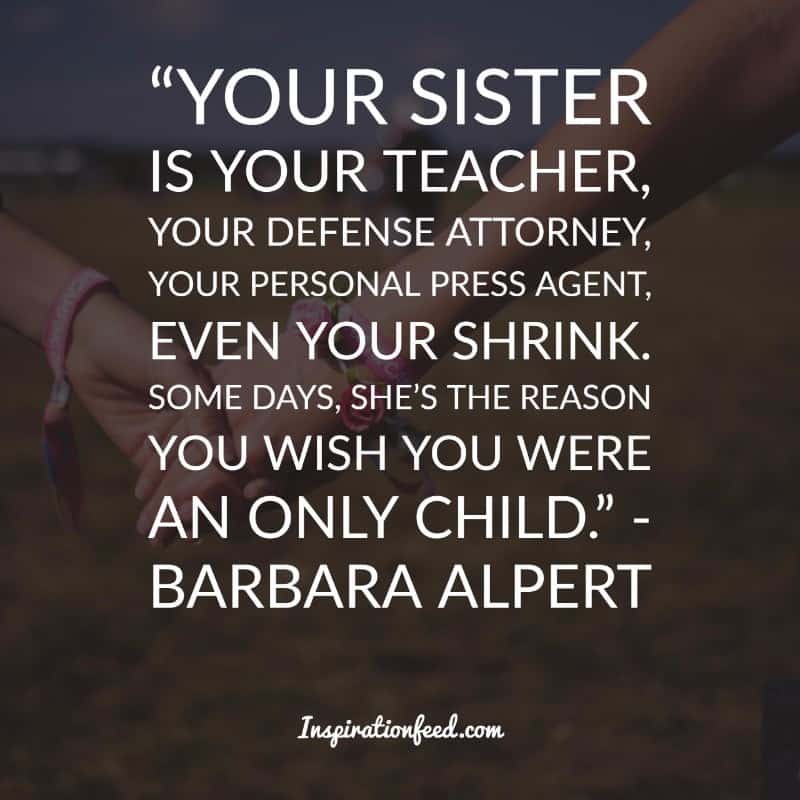 "Your sister is your teacher, your defense attorney, your personal press agent, even your shrink. Some days, she's the reason you wish you were an only child." – Barbara Alpert
"We acquire friends and we make enemies, but our sisters come with the territory." – Evelyn Loeb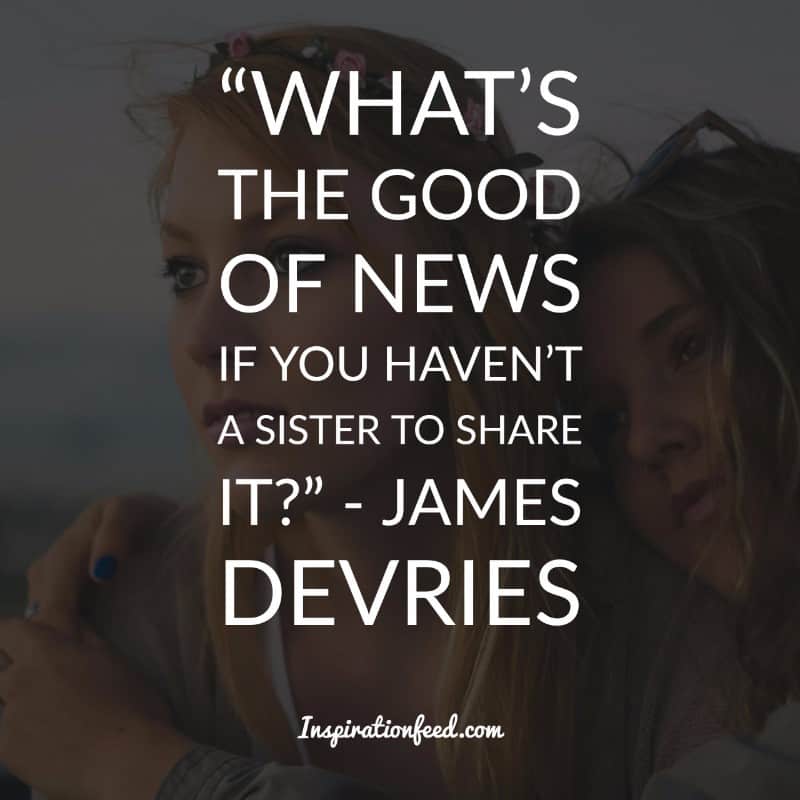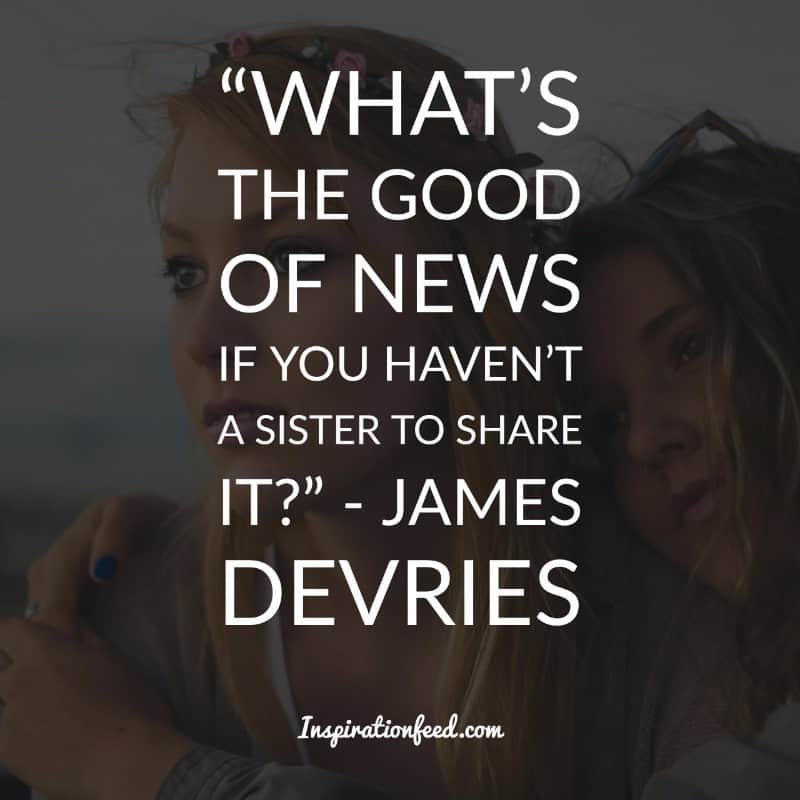 "What's the good of news if you haven't a sister to share it?" – James DeVries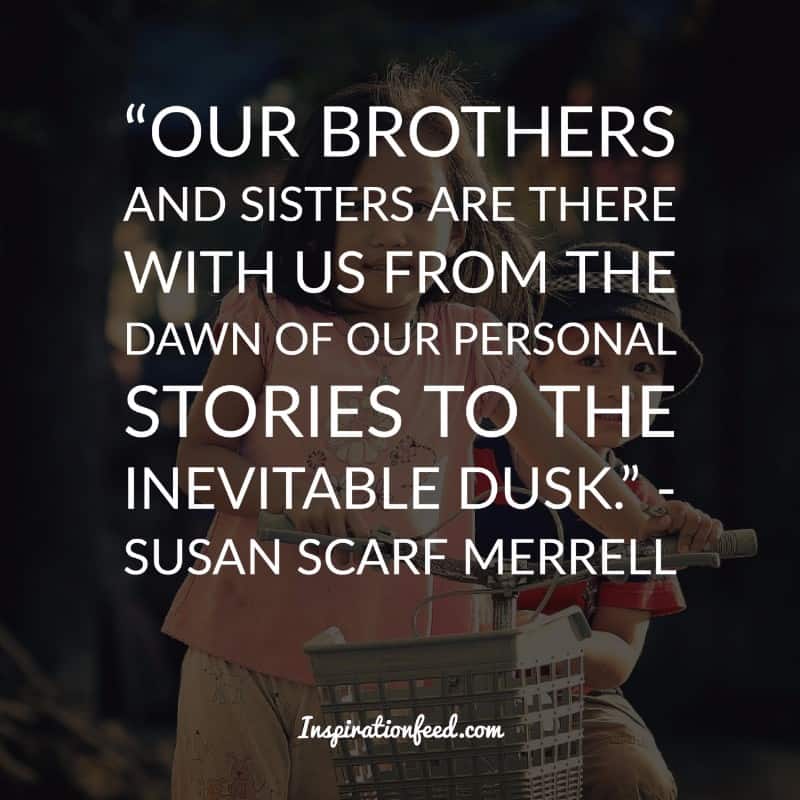 "Our brothers and sisters are there with us from the dawn of our personal stories to the inevitable dusk." – Susan Scarf Merrell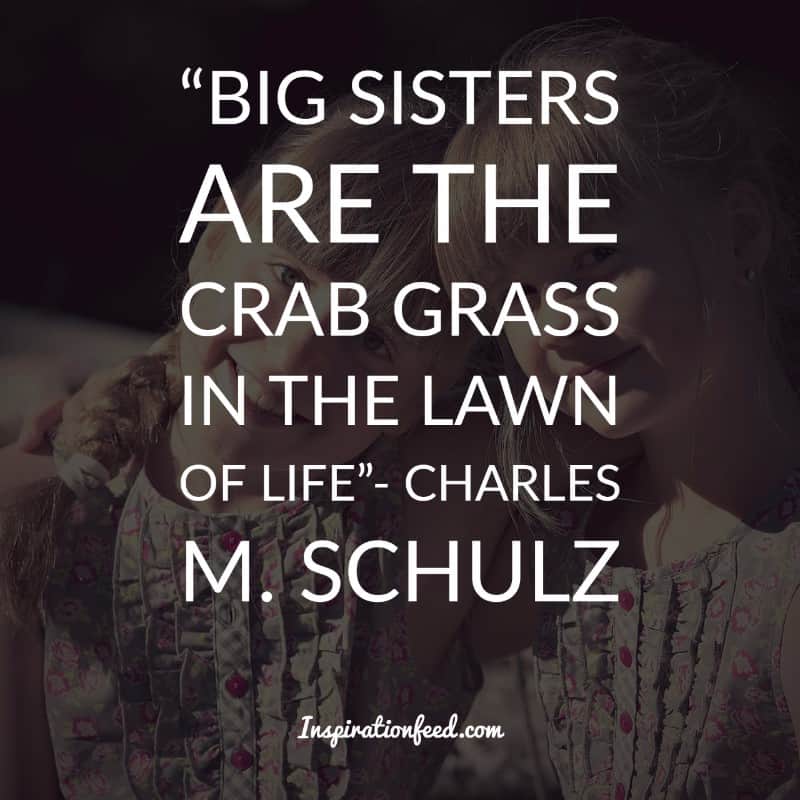 "Big sisters are the crab grass in the lawn of life" – Charles M. Schulz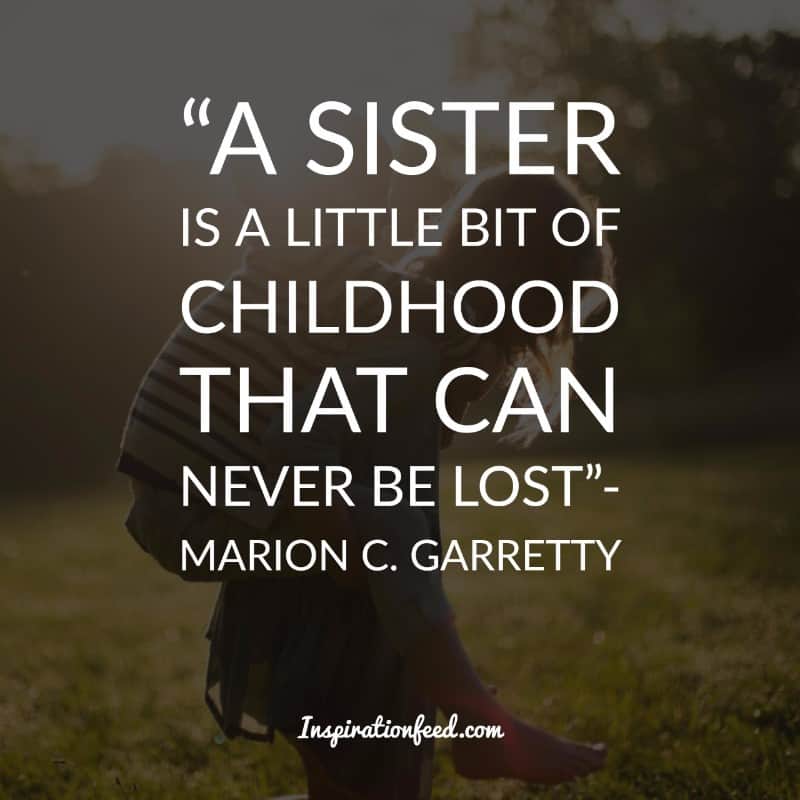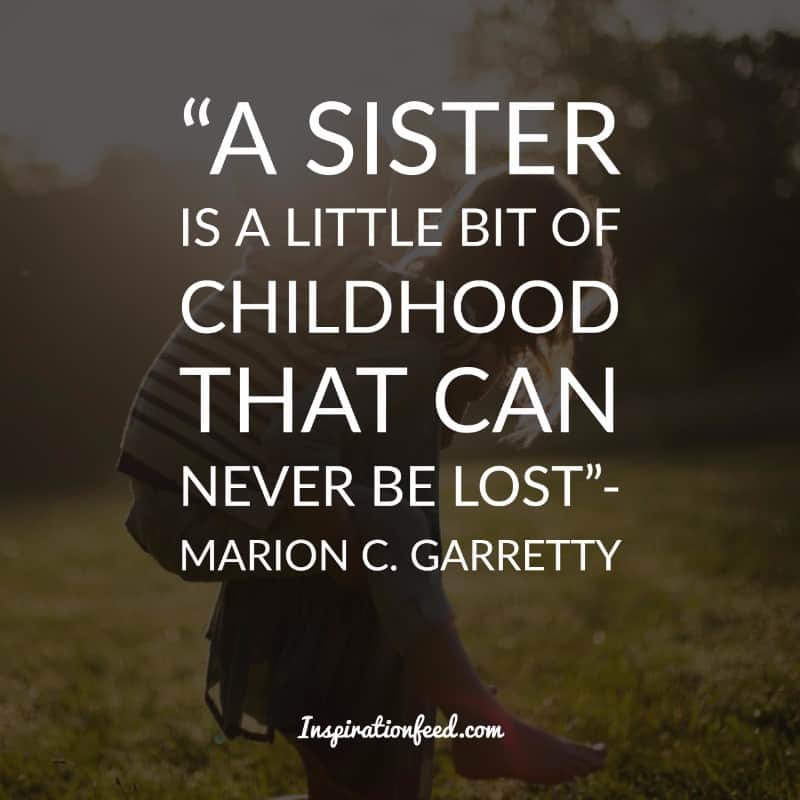 "A sister is a little bit of childhood that can never be lost" – Marion C. Garretty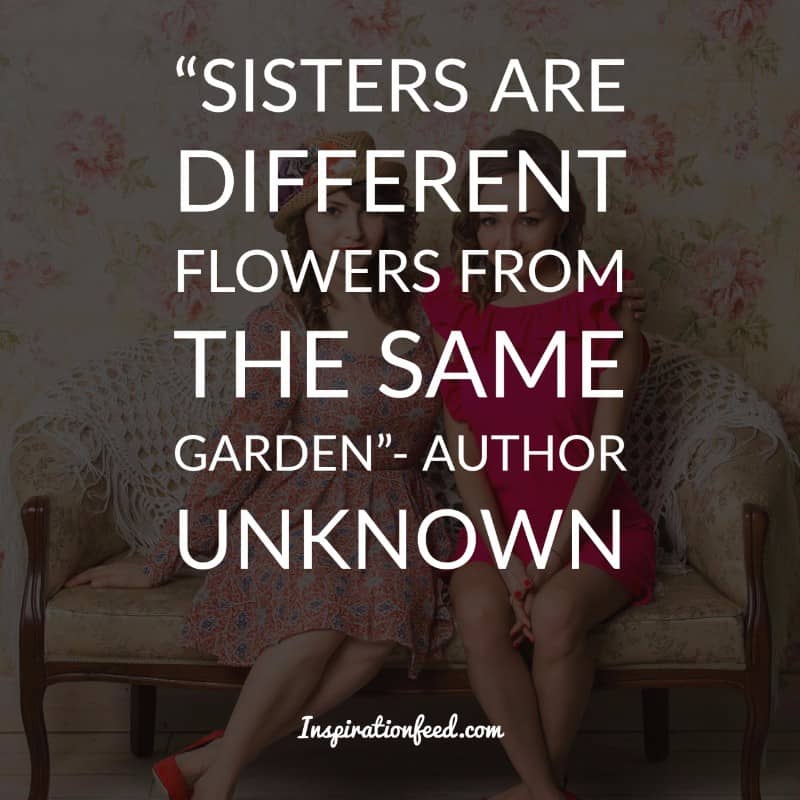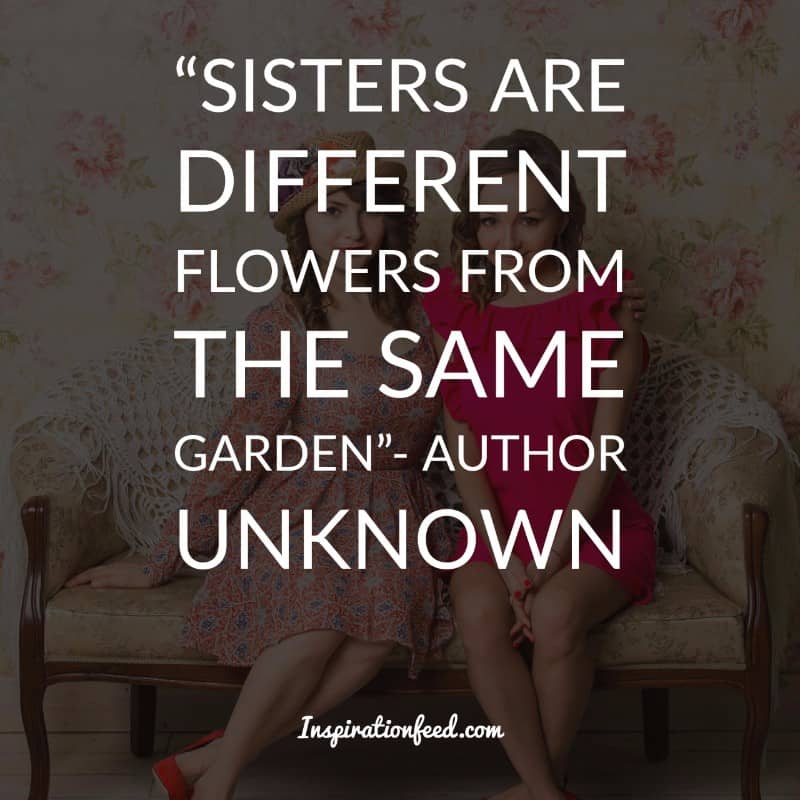 "Sisters are different flowers from the same garden." – Author Unknown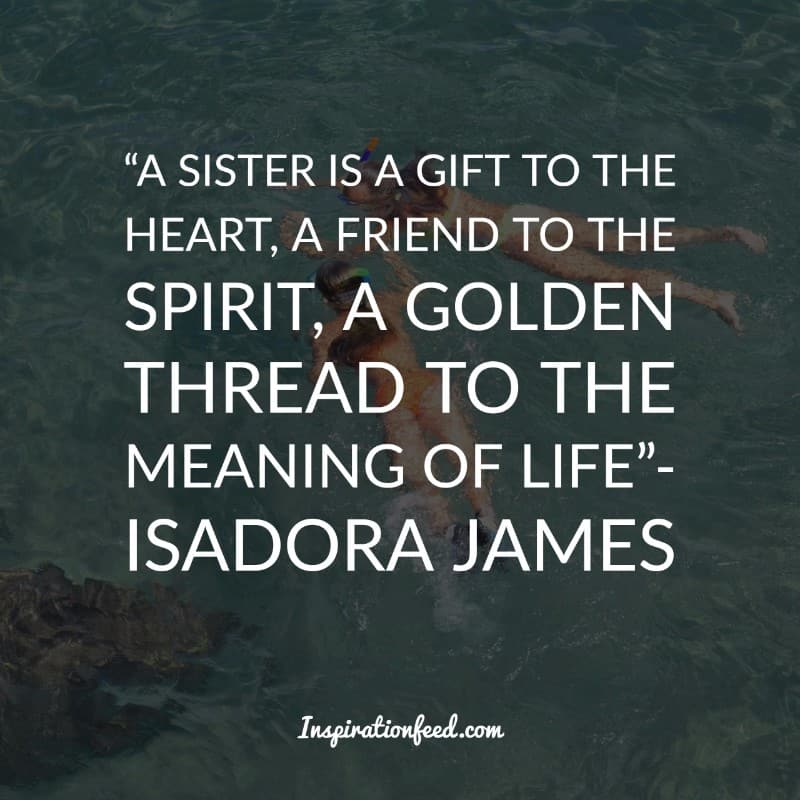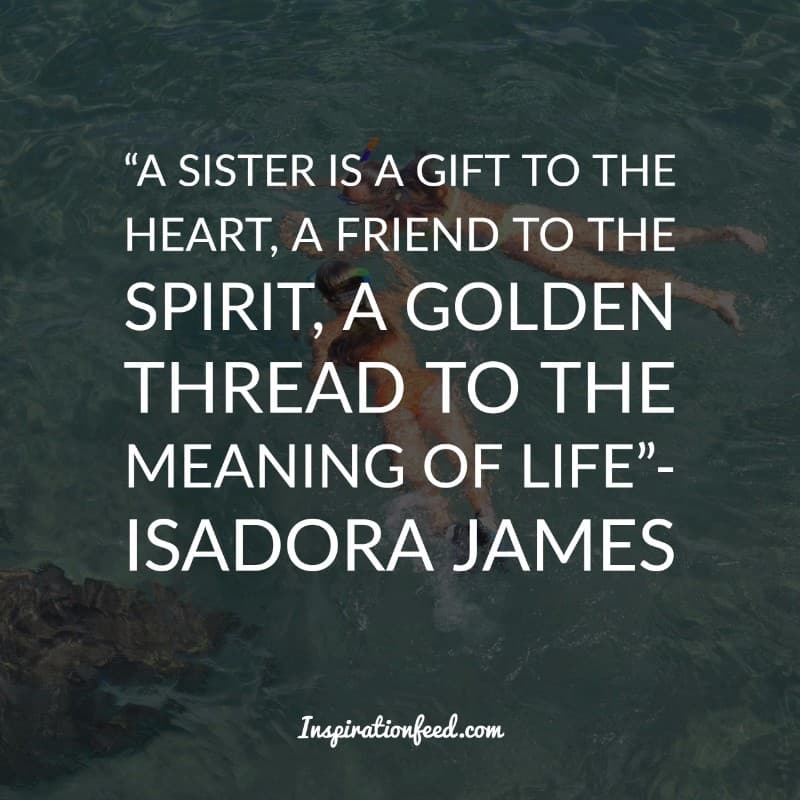 "A sister is a gift to the heart, a friend to the spirit, a golden thread to the meaning of life" – Isadora James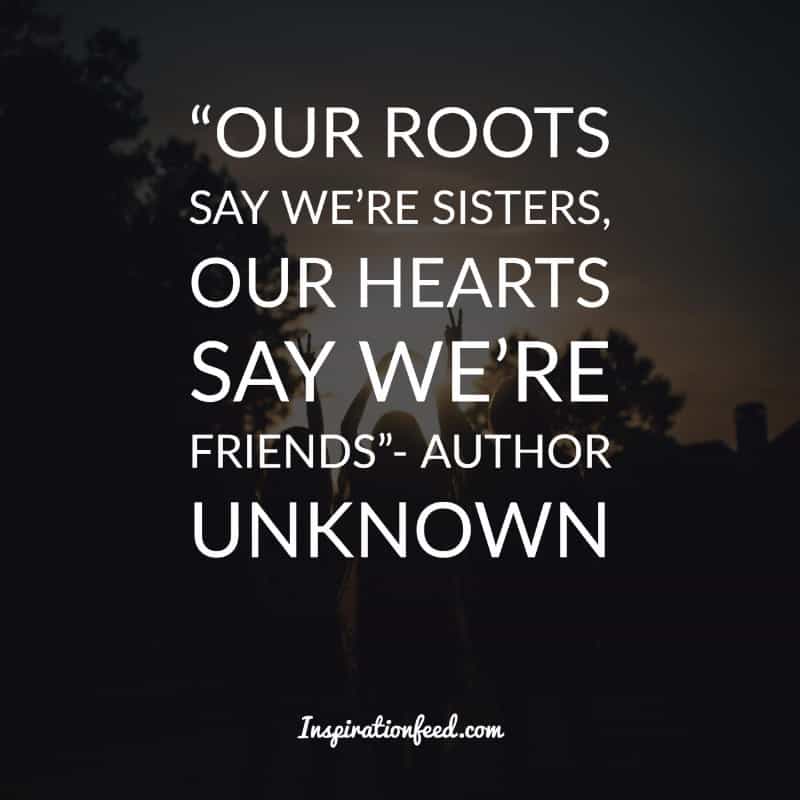 "Our roots say we're sisters, our hearts say we're friends" – Author Unknown
Jodi Picoult
"If you have a sister and she dies, do you stop saying you have one? Or are you always a sister, even when the other half of the equation is gone?" – Jodi Picoult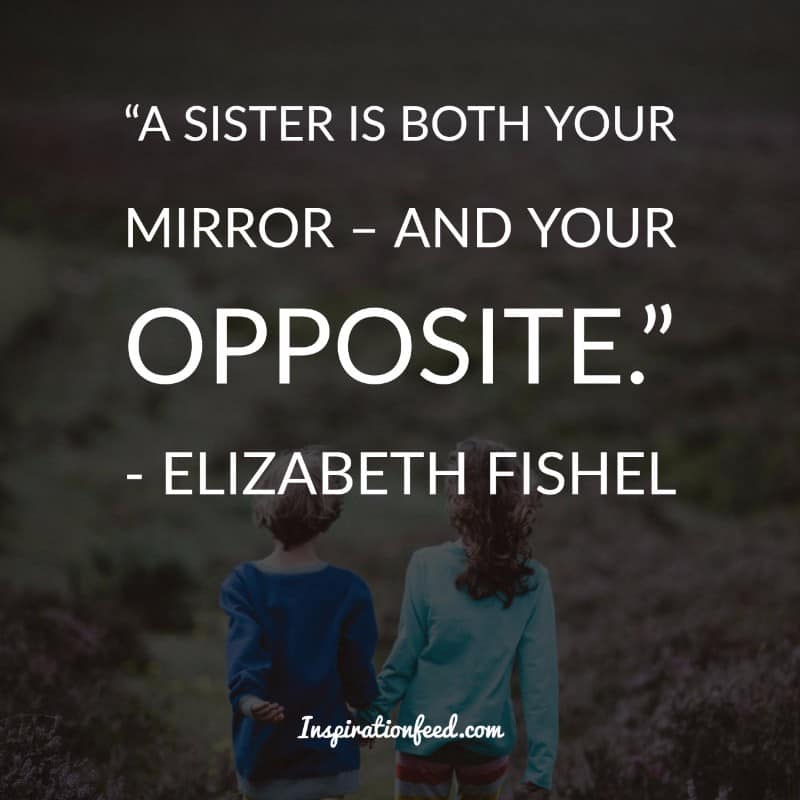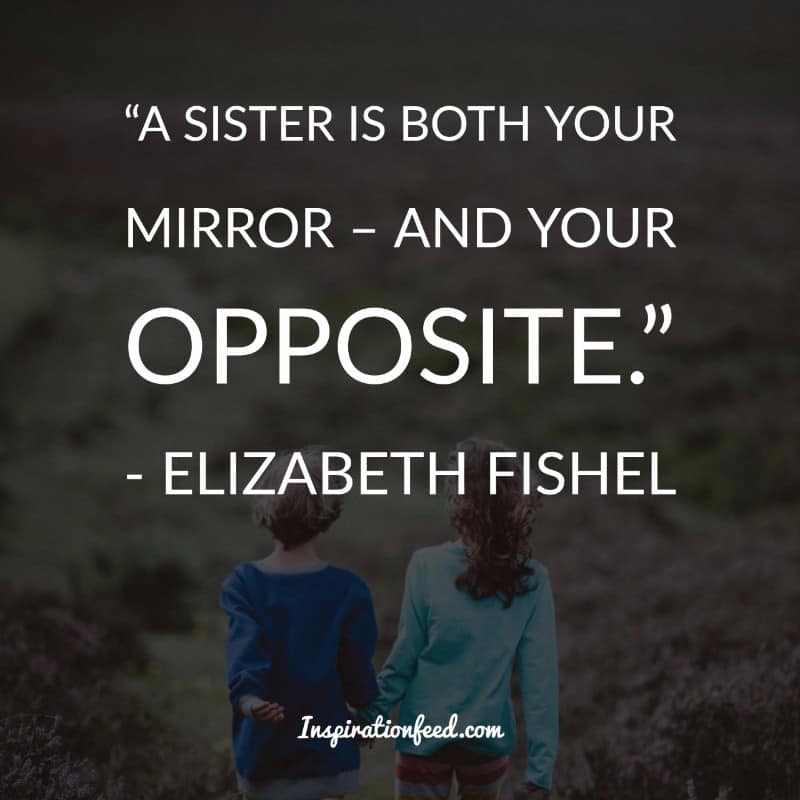 "A sister is both your mirror – and your opposite." – Elizabeth Fishel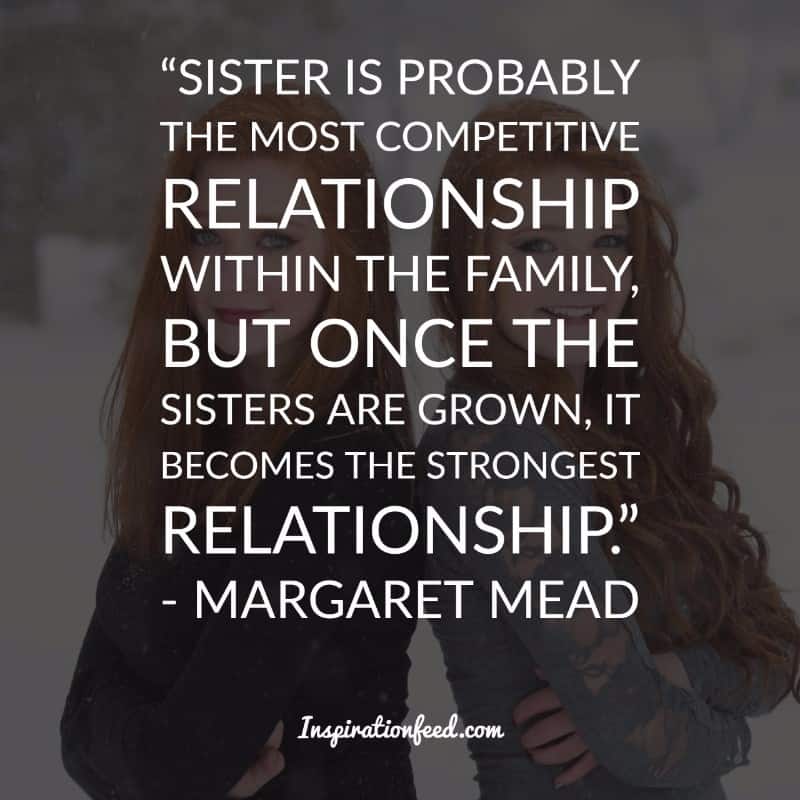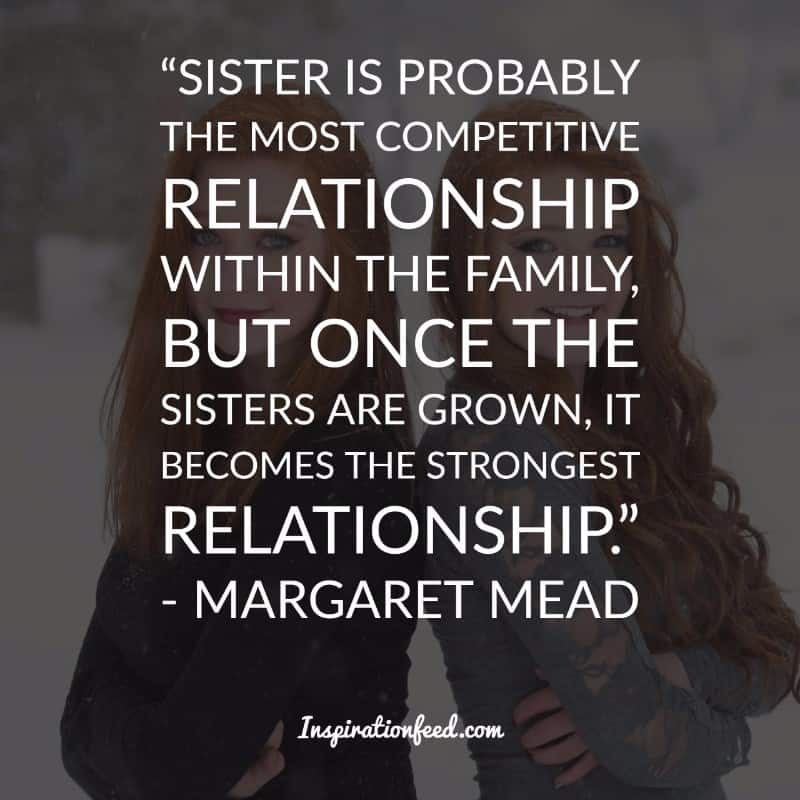 "Sister is probably the most competitive relationship within the family, but once the sisters are grown, it becomes the strongest relationship." – Margaret Mead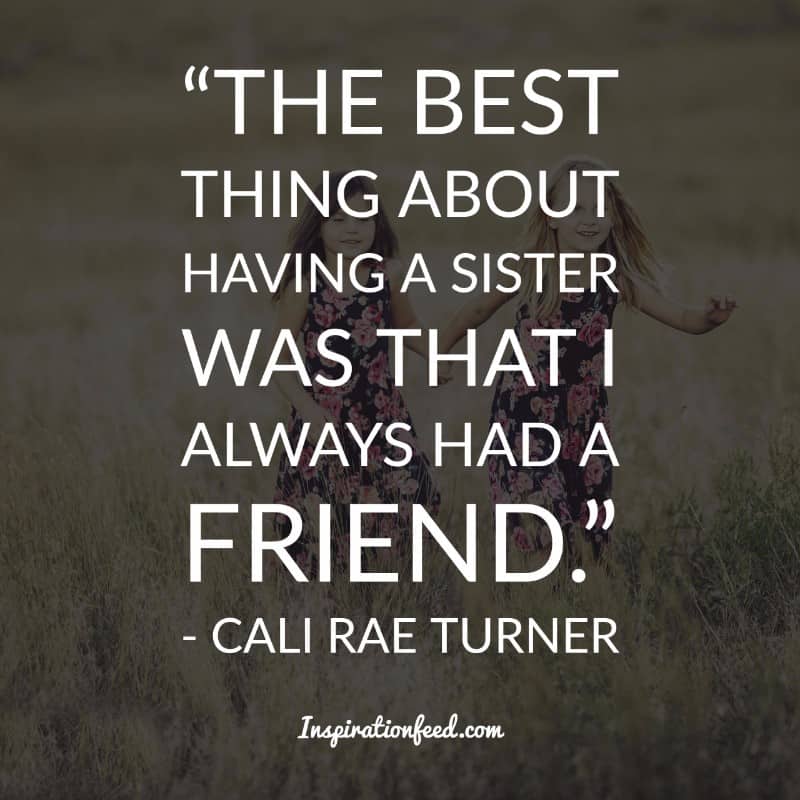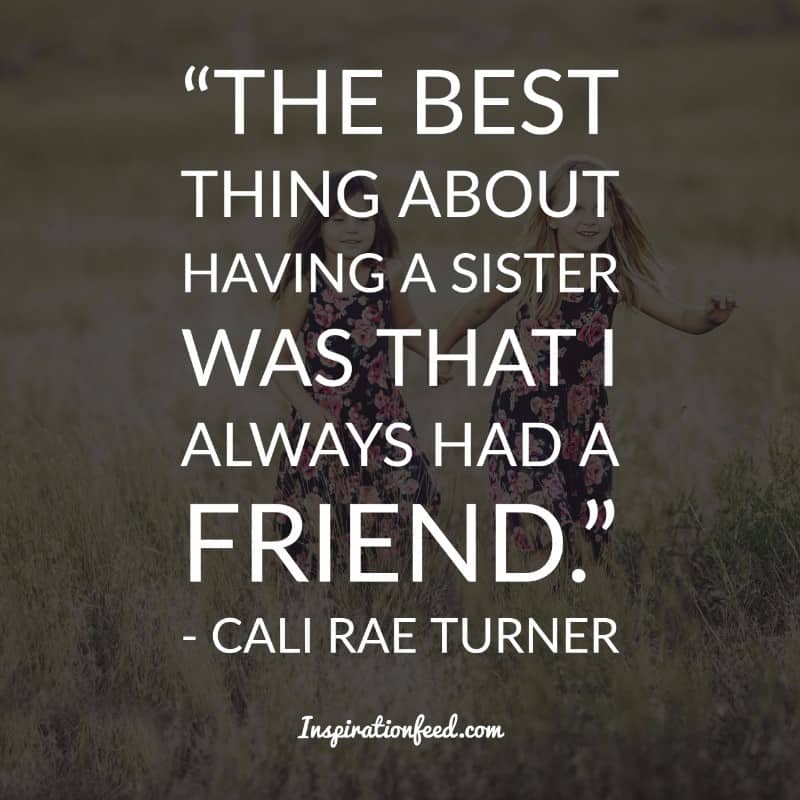 "The best thing about having a sister was that I always had a friend." – Cali Rae Turner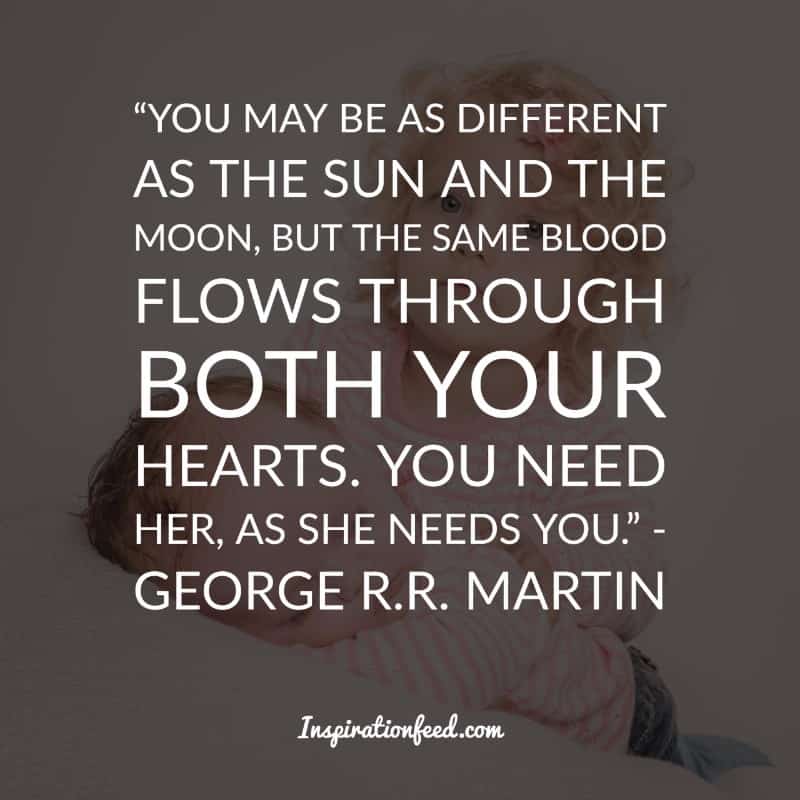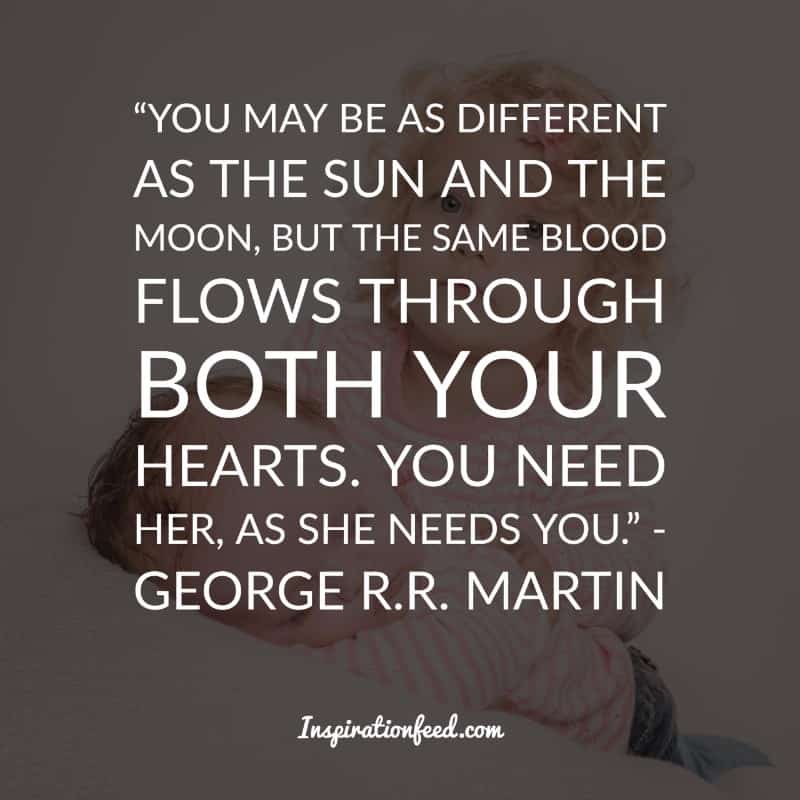 "You may be as different as the sun and the moon, but the same blood flows through both your hearts. You need her, as she needs you." – George R.R. Martin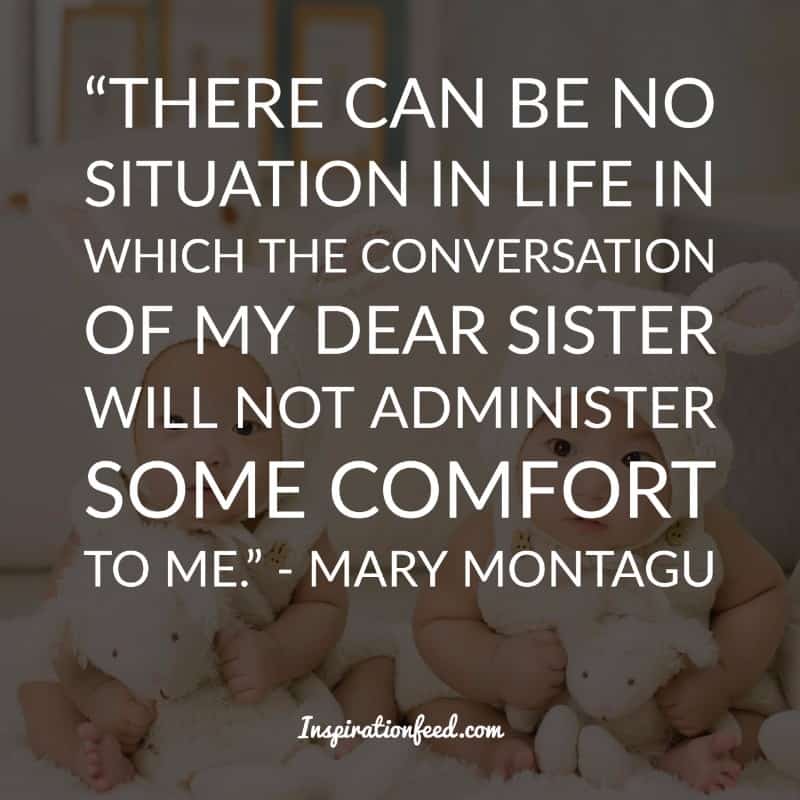 "There can be no situation in life in which the conversation of my dear sister will not administer some comfort to me." – Mary Montagu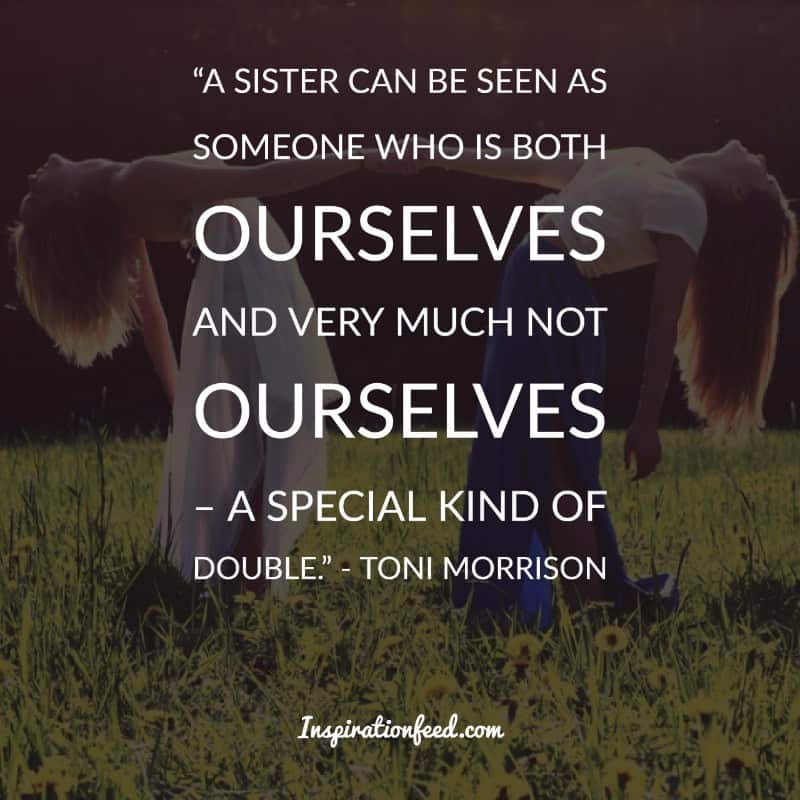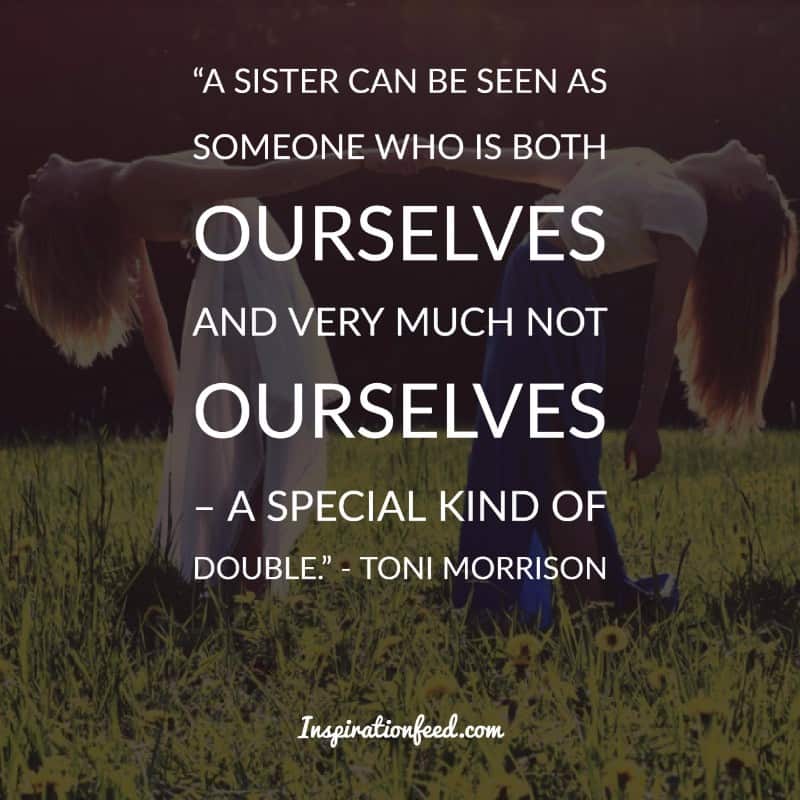 "A sister can be seen as someone who is both ourselves and very much not ourselves – a special kind of double." – Toni Morrison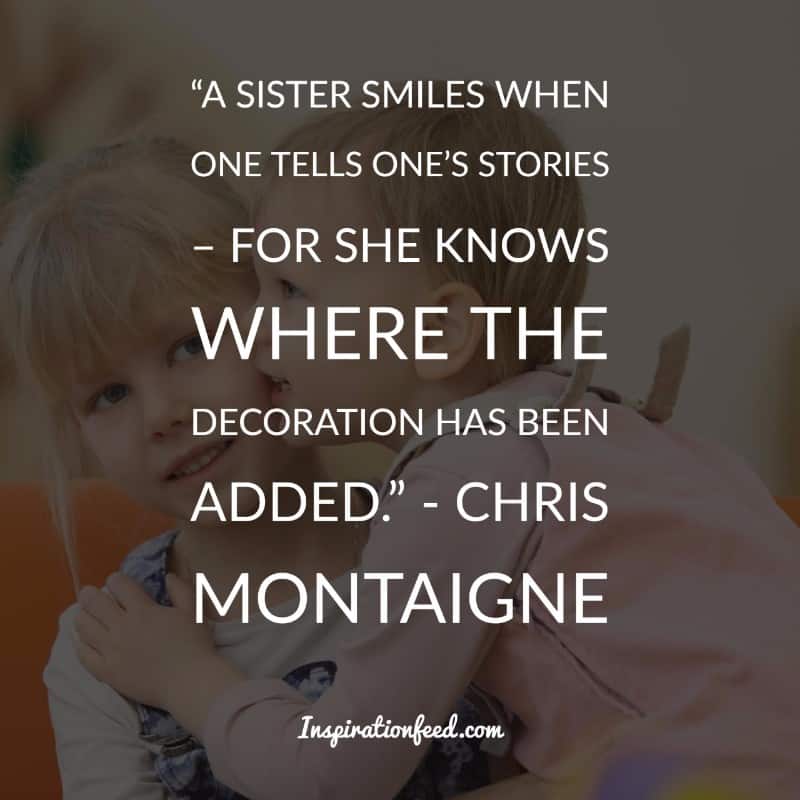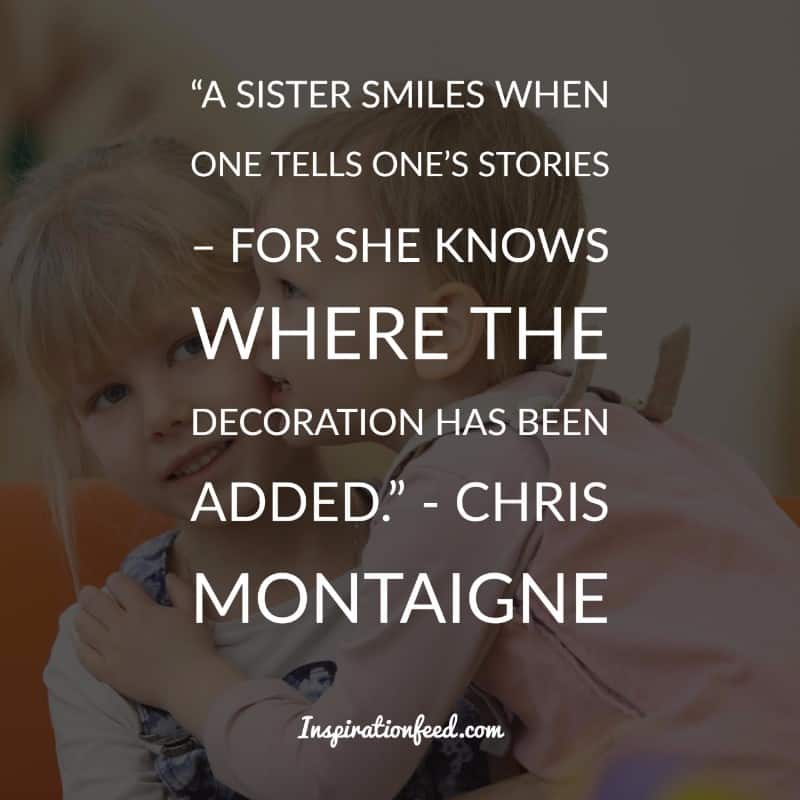 "A sister smiles when one tells one's stories – for she knows where the decoration has been added." – Chris Montaigne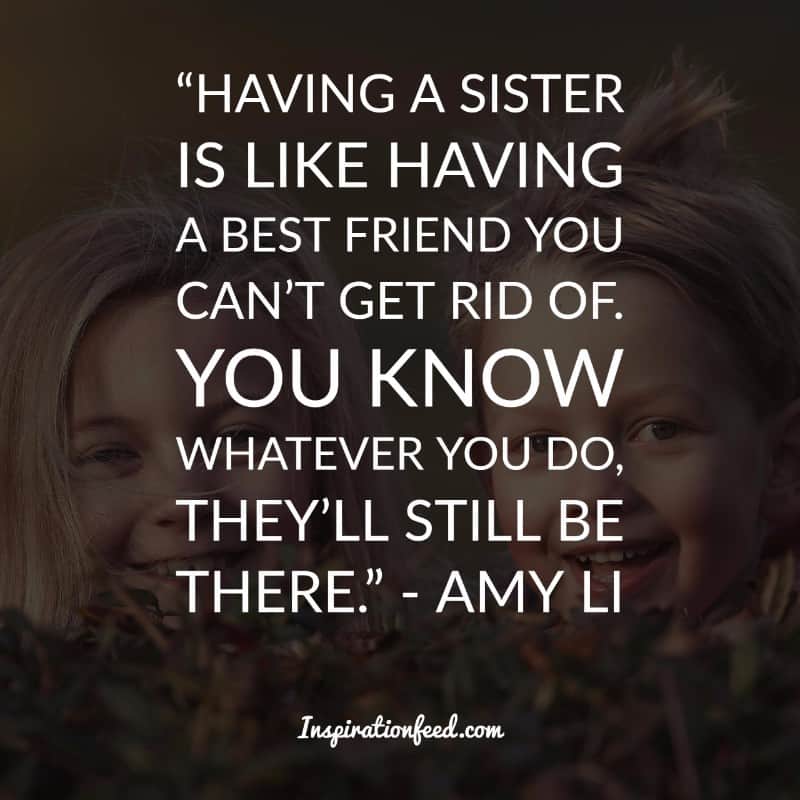 "Having a sister is like having a best friend you can't get rid of. You know whatever you do, they'll still be there." – Amy Li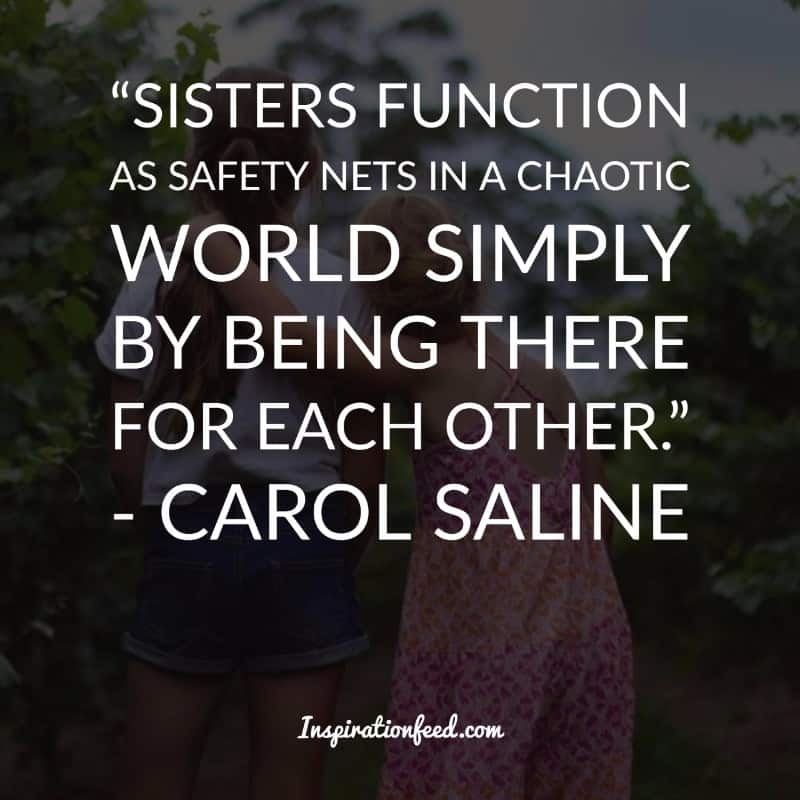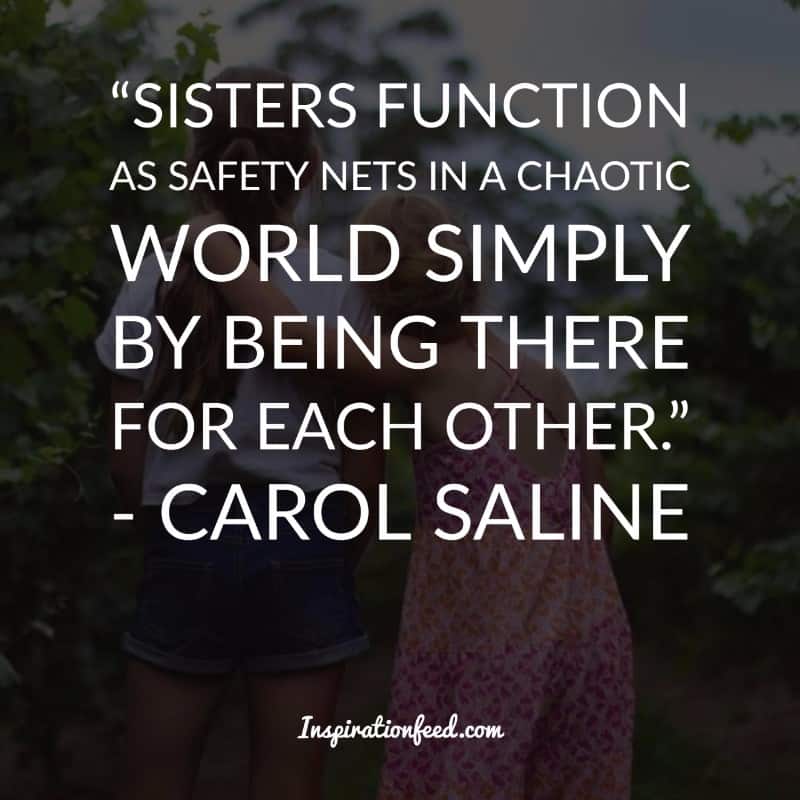 "Sisters function as safety nets in a chaotic world simply by being there for each other." – Carol Saline