Last Updated on March 8, 2022
Who Is Taylor Swift?
Taylor Alison Swift, popularly known as Taylor Swift, is an American singer-songwriter, actor, and guitarist. Swift is famous for her unique and critically-acclaimed style of narrative songwriting which is mostly centered around her personal lifestyle and struggles.
Taylor Swift's career as a singer goes way back. She was signed by the Sony/ATV Music when she was just 14 years old, becoming the youngest artist ever to be signed by the music publishing house. She released her debut album in 2006, which became an instant hit.
The third single in her debut album, titled Our Song, topped the Billboard Hot Country Songs chart. The song made Swift the youngest artist ever to have single-handedly delivered a number-one song on the Billboard Hot Country Songs chart.
But Taylor Swift was not stopping there. Her second album, Love Story, became the best-selling album in the US in 2009. The album went on to win four Grammy Awards. Presently, Taylor Swift has sold more than 50 million albums as well as 150 million singles worldwide.
Quick Facts
| | |
| --- | --- |
| Full Name: | Taylor Alison Swift |
| Popular Name: | Taylor Swift |
| Gender: | Female |
| Birth Date: | December 13, 1989 |
| Age: | 32 years |
| Parents: | Scott Kingsley Swift and Andrea Gardner Swift |
| Siblings: | Austin Kingsley Swift |
| Birth Place: | West Reading, Pennsylvania |
| Nationality: | American |
| Ethnicity: | White |
| Education: | Alvernia Montessori School, The Wyndcroft School, Wyomissing Area Junior/Senior High School, Hendersonville High School, and Aaron Academy |
| Marital Status: | Unmarried |
| Sexual Orientation: | Straight |
| Wife/Spouse: | N/A |
| Children: | N/A |
| Dating: | Joe Alwyn |
| Net Worth: | 400 million (as of June 1st, 2021) |
| Source of Wealth: | Singing and Songwriting, Endorsement Deals, and Other Personal Ventures |
| Height: | 5′ 10″ (1.78 m) |
| Weight: | 54 kg; In pounds: 119 lbs. |
Early Life and Career Information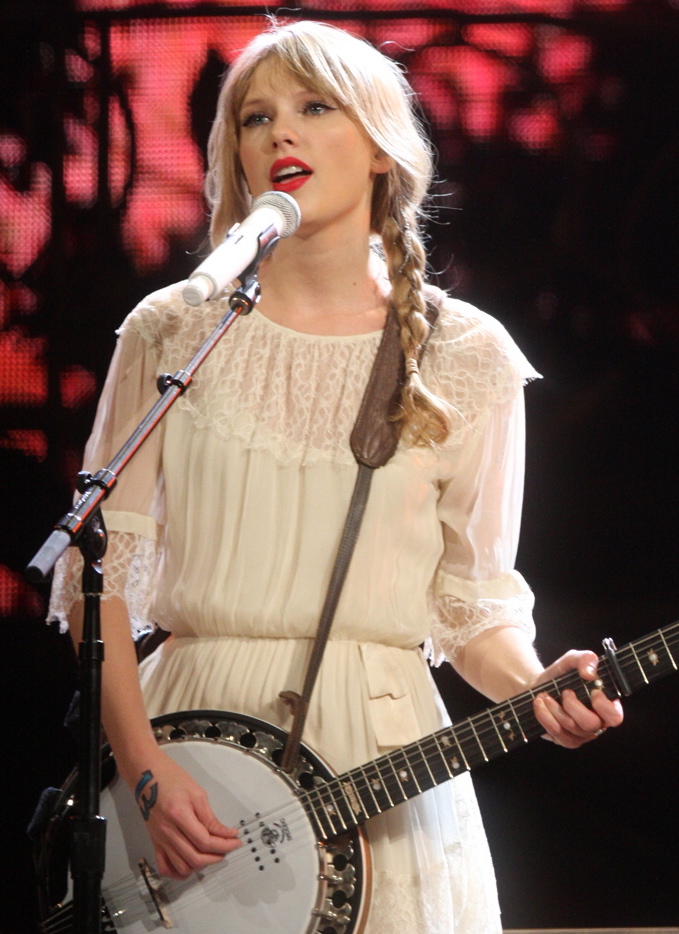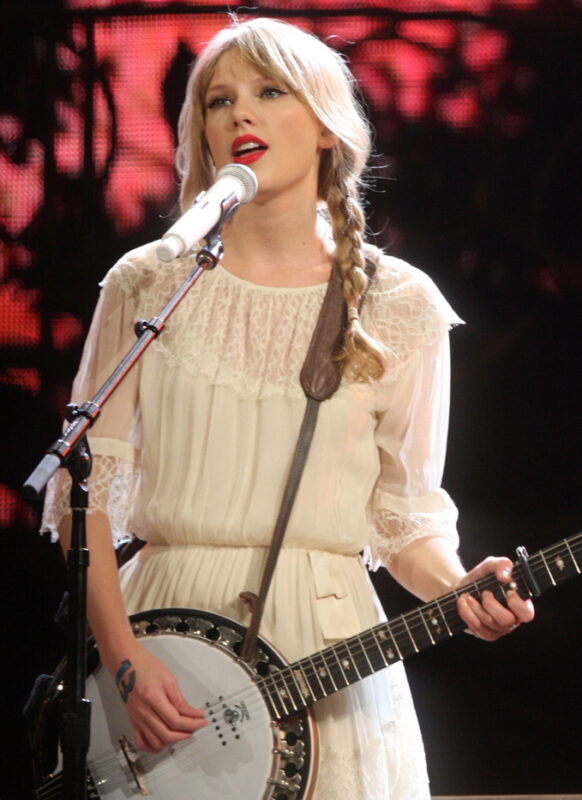 Taylor Swift was born on December 13, 1989, in West Reading, Pennsylvania, to Scott Kingsley Swift and Andrea Gardner Swift. Her father was a stockbroker for Merrill Lynch, whereas her mother was a homemaker and a former mutual fund marketing executive.
Taylor Swift's interest in music began to show when she was nine years. She was fascinated in musical theater, and performed in several productions by Berks Youth Theatre Academy.
To nurture her singing talent, the young Swift travelled to New York City regularly to attend vocal and acting lessons. After several months of training, Taylor Swift became particularly interested in country music. She claims that her interest in country music was inspired by the legendary Shania Twain.
Swift was discovered at the age of 15 by the music mogul, Scott Borchetta, while performing at the Nashville Bluebird Café. Borchetta signed her under his newly-formed Big Machine Records.
Taylor Swift released her first single, Tim McGraw, a year after signing with Big Machine Records. Her popularity began to rise, not only due to her unique vocals but also her songwriting skills. To date, the artist has sold more than 50 million albums globally.
Here are some of her most successful albums:
• 1989 (2014)
• Fearless (2008)
• Lover (2019)
• Red (2012)
• Reputation (2017)
• Speak Now (2010)
• Taylor Swift (2006)
In addition to singing, Taylor Swift has also featured in a couple of films, including Valentine's Day (2010), The Giver (2014), and Miss Americana (2020).
Taylor Swift's Net Worth
As of June 1, 2021, Taylor Swift had a net worth of $400 million. She has made her money through album sales and successful world tours, as well as brand partnerships, endorsements, and other personal investment ventures.
Swift has had such a successful career that in 2016, she was ranked the highest-earning musician in the world. She had netted a whopping $170 million between 2015 and 2016. The same year, reports also indicated that the artist was earning as much as $1 million per day.
1. Taylor Swift's Album Sales and World Tours
One of Taylor Swift's most successful tours was her 1989 World Tour in 2015, which grossed over $250 million. Then came her Reputation Stadium Tour in 2018, which grossed $266.1 million. This is officially her highest-grossing tour ever.
Taylor Swift is an astute businesswoman who doesn't shy away from cashing in on any opportunity that comes her way. In addition to earning from ticket sales, she also takes advantage of her highly successful tours to sell $17 worth of merchandise per ticket at all her shows.
2. Taylor Swift's Endorsement Partnerships
Taylor Swift has partnered with numerous brands in lucrative endorsement deals that have significantly contributed to her net worth.
Some of the brands the artist has worked with include:
• AirAsia,
• American Express,
• Apple,
• AT & T,
• Capital One,
• CoverGirl,
• Diet Coke,
• Elizabeth Arden,
• Glu Mobile,
• Keds,
• Qantas,
• Sony Electronics,
• Target,
• UPS, and
• Verizon Wireless
3. Taylor Swift in Real Estate
According to Business Insider, Taylor Swift owns up to $81 million in real estate portfolio.
The following are some of the properties that the artist lays claim to:
• A $29 million estate located in Beverly Hills,
• A $6.65 million estate in Rhode Island,
• $40 million worth of property in New York City, which includes an 8,309-square-foot duplex penthouse and a 4-storey townhouse,
• A $3 million condo in Nashville, and
• A $2.5 million estate in Greek Revival
Taylor Swift's asset base also includes two private jets, one of which is valued at approximately $40 million, posh cars, and expensive jewelry.
How Does Taylor Swift Spend Her Money?
Apart from spending her money on cars, bills, and pleasurable activities, Taylor Swift is also a renowned philanthropist. She has received numerous awards for her philanthropic efforts, including Do Something Awards, The Big Help Award, and the Ripple of Hope Award. The artist has financially supported various organizations, including a $100,000 donation to the Red Cross in 2008, towards flood victims in Iowa.
Other organizations the artist has donated to include:
• Tennessee Equality Project,
• The African Parks Foundation,
• The Country Music Hall of Fame and Museum in Nashville,
• The Dolly Parton Fire Fund,
• The Elton John AIDS Foundation,
• The Nashville Symphony,
• The New York City Department of Education,
• The Reading Public Library, and
• The V Foundation for Cancer Research
Life Lessons from Taylor Swift
1. Liaise with people who can make you grow
Taylor Swift always knew she had a promising career in music. But she also recognized the importance of working with people who could help her nurture her career. That's why when an opportunity to work with Big Machine Records presented itself, she didn't hesitate to seize it. And we can tell that's a decision she has never regretted.
2. Accept guidance
After signing with Scott Borchetta's Big Machine Records, Taylor humbled herself and accepted to be guided by the more experienced Borchetta. At some point, she accepted to drop the title of the album she was working on and adopt a new title suggested by Borchetta.
3. Give back to society
Taylor Swift is one of the most philanthropic artists we have today. Perhaps she has mastered one of the principles of wealth creation which states, "the more you give, the more you get."
The following are some of Taylor Swift's memorable quotes:
"Giving up doesn't always mean your weak sometimes your just strong enough to let go."
"If you're horrible to me, I'm going to write a song about it, and you won't like it. That's how I operate."
"I'm intimidated by the fear of being average."
"In a relationship each person should support the other; they should lift each other up."
"Just be yourself, there is no one better."
Wrap Up
Taylor Swift adds to the long list of celebrities that became exceedingly successful at a tender age. At 30 and still going strong, we're likely to see (and hear) more of her, moving forward.