Last Updated on March 3, 2023
Using a leaf blower is very simple. All you need to do is blow the leaves into a pile and collect it. But it helps to know the science behind to make the job more effective.
A gas leaf blower blows air. This air jet can be used to shift loose leaves on any surface. Unlike a rake, it does not rake or damage the surface in any way. It blows air and pushes leaves in the direction that it is aimed at.
A gas leaf blower clears fallen leaves without bruising the grass, unlike a rake. Leaves can be blown to a specific area and easily gathered to dispose of or compost. It is especially useful to clear a lawn off fallen leaves.
Here are some tips to use your leaf blower effectively to collect leaves:
Protective wear and safety
You need to wear goggles, gloves and sturdy shoes. As these machines are loud, ear protection will help. Cover your hair if long. Never point the blower at pets or humans.
The wind direction
Use the wind to make your task easier. Using the leaf blower against the wind is futile. Blowing it with the wind is much easier. Consider the wind before starting to clean. It can do a world of difference.
Don't hurt thy neighbor
Consider when you will use your gas leaf blower. These machines are noisy and can be a major disturbance to the neighborhood. Using them between 9 am to 6 pm would be ideal. Make sure beforehand with neighbors as to when to use.
Wait for a dry day
Wet leaves are heavy. Difficult to blow away using a leaf blower. Autumn rains and winds cause a major leaf fall. Wait for it to dry. Dry leaves are easy to blow.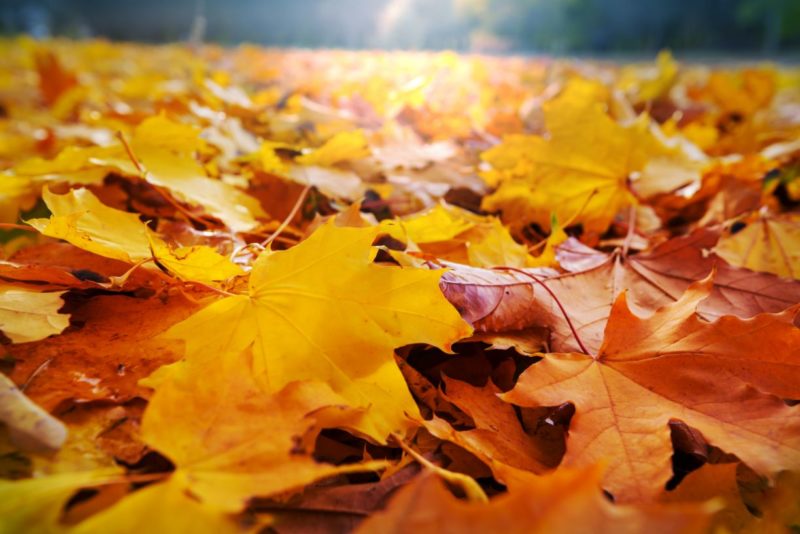 Plan well
You need to plan well beforehand where to blow the leaves. Blowing them into a tarp will make disposing of leaves much easier! You can also blow them into sections for easy pick up when the area is large.
Direction
Once you have decided where to blow the leaves, it is important to stick to that direction only. Changing direction may make you go back to the area where you have already cleared. It may even blowback the leaves to cleaned areas.
Beware of loose soil
A gas leaf blower will raise a cloud of dust when the soil is loose and dry. It will create a major pollution problem in the immediate neighborhood. It is recommended to lightly spray water to settle the dust before leaf blowing.
A rake to finish off
It is great to finish off with a light raking to pick up the stragglers. A light raking takes very little time and complements the great job done by your gas leaf blower.
After all those leaves are collected, you can dump them in your compost pit and make excellent manure for your plants. A gas leaf blower is an excellent tool for ridding your lawn or patio of fallen leaves.
Use them responsibly without causing any disturbance to the neighborhood.