Over the last few years, TikTok has transformed into a powerhouse on the Social Media scene. Everybody has a dream of going viral on the platform, and with so many hilarious ways in which you can be creative, TikTok acts as a black canvas for anyone looking to express themselves.
However, one missing feature that often irritates fans of TikTok is the fact that you cannot download TikTok videos on the platform itself. What this article looks to do is briefly touch on eight of the best TikTok video downloaders on the market that will help save you time and effort, allowing you to keep all of the videos that you could need.
Off the bat, it is essential to know that this app is available only on iOS. It is a useful tool that allows you to download videos from TikTok without any watermarks or other issues. Download videos all together or add them into special collections and save them in HD as well.
Saving a video from TikTok is straightforward and only requires copying and pasting a link. There is no limit on the number of videos that you can have downloaded. Although the free version lacks unlimited storage and video collection folders, it is still worth using.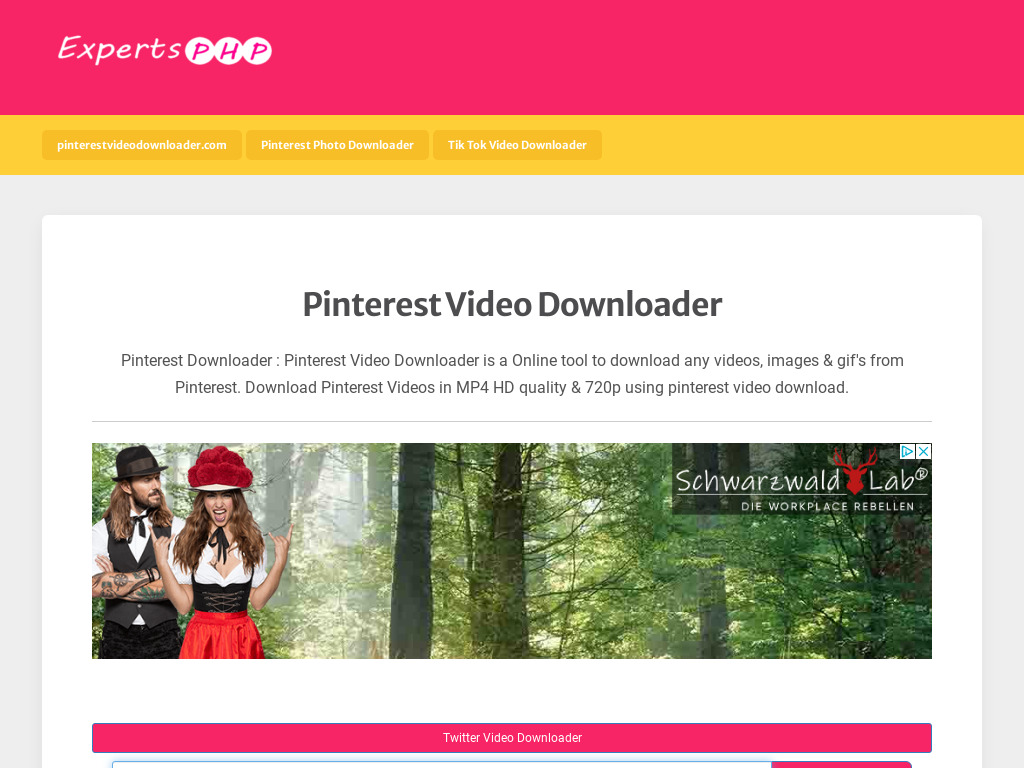 I don't think that there are any downsides to this program. It is user-friendly, allowing you to download videos by simply copying a link. And you can save video files on several platforms in both MP4 and HD format. It is also available on both Android and iOS, which is a massive plus.
Speaking of an enormous plus, the videos download without a watermark. As well as getting the best that TikTok has to offer, you can download videos from other social media sites like Facebook, Instagram, and Twitter. It really is the ultimate social media video downloading tool.
One of the easiest tools to use on the list is downloading any video you want by copying and pasting the relevant link into the search box and downloading it. You don't need any fancy software installed to use it, and the speed at which you can download videos is excellent. However, you will need a solid internet connection and be sure to keep your browser open when making the download or else the program may not complete the download.
One of the main selling points of SaveTok is that you can download videos, and they will condense them into small sizes. You can also save videos onto your phone automatically without any annoying watermarks too. You can also apply video effects like slow-motion video editing, and you can also add saved TikTok videos to your bookmarks! The only real drawback of SaveTok is that it is exclusive to iOS; however, this is a great option if you do have an Apple mobile.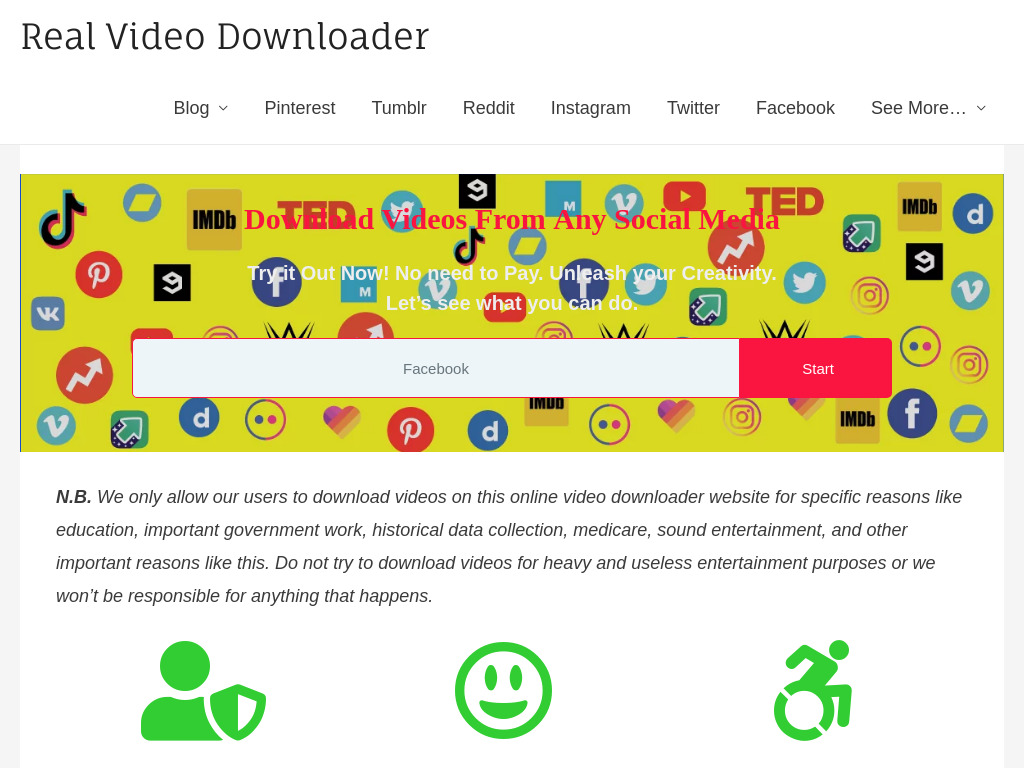 If you are looking for a one-size-fits-all type of downloader for all forms of social media, then you are in luck. Video Downloader for Social Media may not be winning any awards for its creative name anytime soon. Still, it ticks all of the boxes with its versatility, rich functionality, and embedded video player.
It is an Android-only application and has an app that can be used to save files too. You can download any video from up to 12 different social media networks by copying and pasting a link, and all videos are downloaded in HD. Another underrated feature of this app is the multiple download feature which allows you to download all videos of a particular channel for offline or later use.
Optimized for desktop use, SnapDownloader allows users to download videos from any and every social media platform with ease. It is compatible with Windows 7 and higher and Mac OS X 10.10 and higher and has received a host of 5-star ratings by happy customers.
The program supports up to 8k resolution on all videos, and downloading videos is easy. You can download into any format you like and even trim videos if you wish with its built-in video trimming tool. You can also schedule downloads, download in batch and avail of 24/7 customer service.
A monthly subscription is only $5, and for $20, you get year-round access; it's a great deal considering the number of features you get.
Allowing you to convert video files into MP3, Musically is fully compatible on all platforms and prides itself on its ease of use. Videos download without a watermark, and you can share the downloaded video with the likes of Facebook, Twitter and Instagram. There is an easy-to-use web app, and there is no downloading or installation required. All you need to do is paste the video link that you need to download.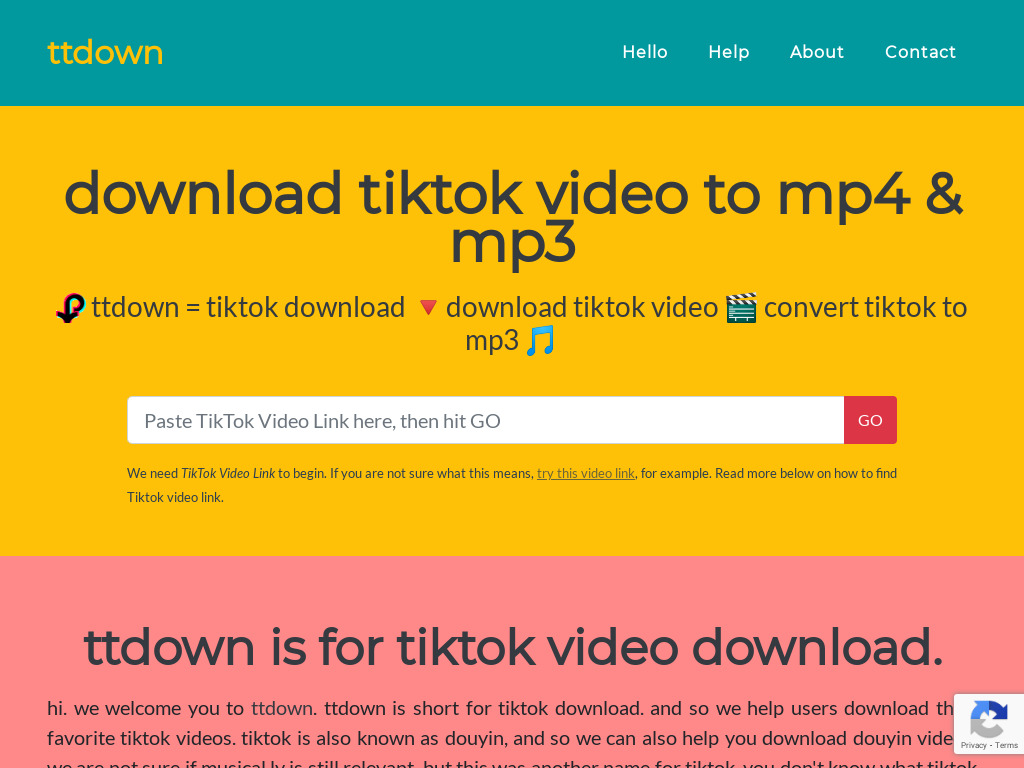 Easy to use and compatible with all browser types, TTDown has one of the cleanest interfaces out of any downloader on the market. It specializes in downloading both MP3 and MP4, and just like the other programs discussed, all you need to do is copy and paste your link into the download box and then press 'GO'. The website is straightforward, and they explain how to download a video in a few simple steps. TTDown also has a browser add-on which is super convenient and will let you download videos much quicker.