Last Updated on January 24, 2023
Who Is Vince McMahon?
Vincent Kennedy McMahon is an American professional wrestling promoter and executive, occasional wrestler, American football promoter and executive, media proprietor, and film producer.

McMahon is the current chairman and Chief Executive Officer (CEO) of World Wrestling Entertainment (WWE), as well as the founder and owner of Alpha Entertainment.
Quick Facts
| | |
| --- | --- |
| Full Name: | Vincent Kennedy McMahon |
| Popular Name: | Vince McMahon |
| Gender: | Male |
| Birth Date: | August 24, 1945 |
| Age: | 77 years |
| Parents: | Vincent James McMahon and Victoria Askew McMahon |
| Siblings: | Rod McMahon |
| Birth Place: | Pinehurst, North Carolina |
| Nationality: | American |
| Ethnicity: | White and Irish |
| Education: | Fishburne Military School and East Carolina University |
| Marital Status: | Married |
| Sexual Orientation: | Straight |
| Wife/Spouse: | Linda Edwards |
| Children: | Stephanie McMahon and Shane McMahon |
| Dating: | N/A |
| Net Worth: | USD 1.7 billion  |
| Source of Wealth: | American Wrestling Executive, American Football Executive, Media Proprietorship, Film Production, and Other Ventures |
| Height: | 6′ 2″ (1.88 m) |
| Weight: | 109 kg; In pounds: 240 lbs. |
Early Life and Career Information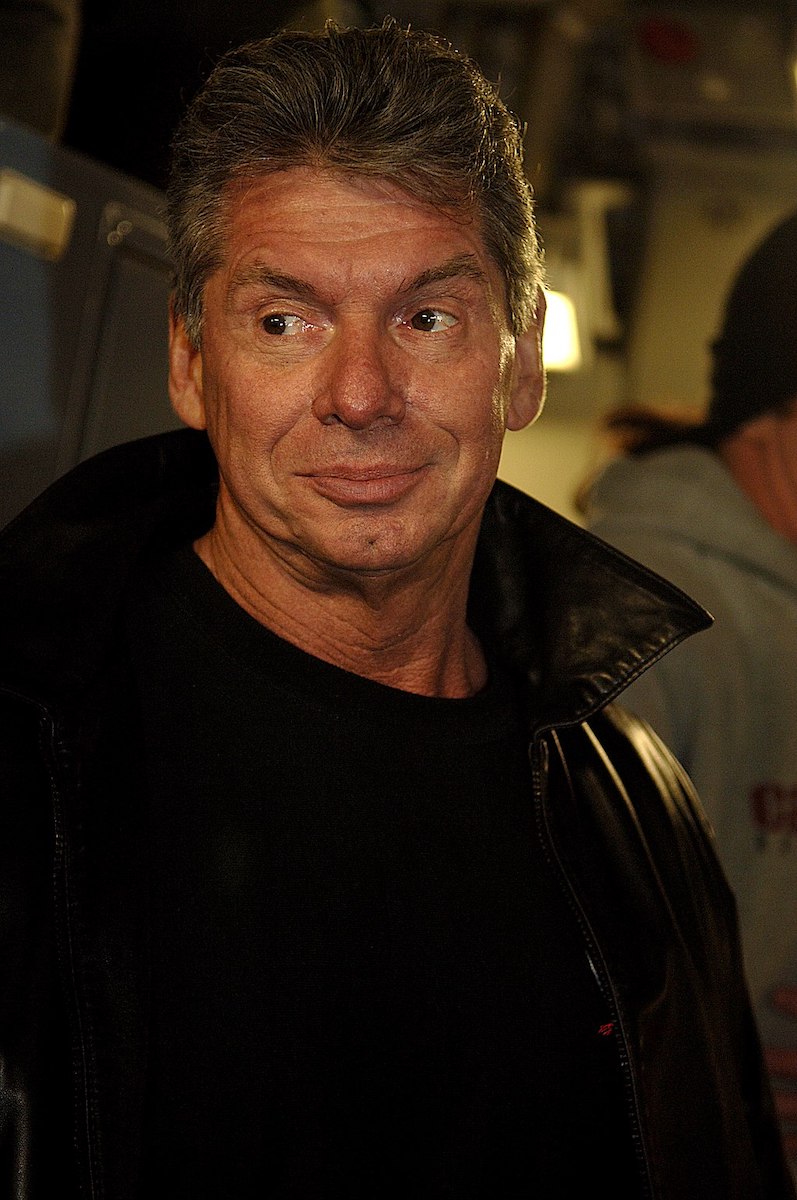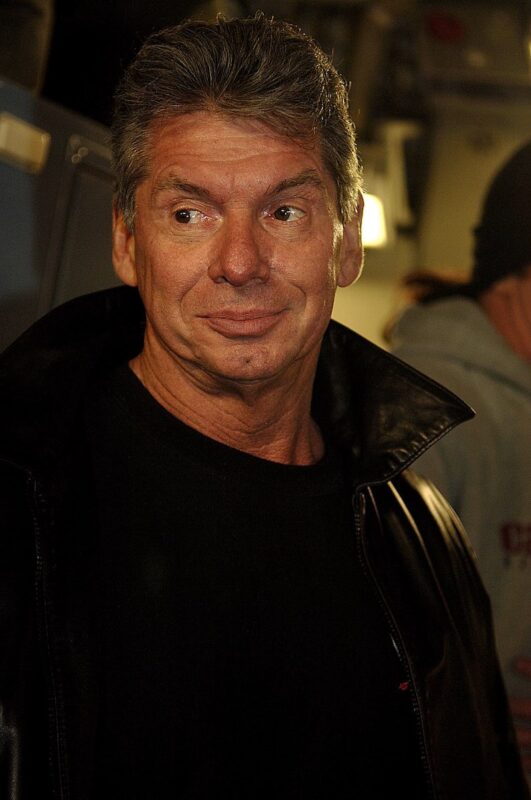 Vince McMahon was born on August 24, 1945, in Pinehurst, North Carolina, to Vincent James McMahon and Victoria Askew McMahon. His father left the family when Vincent was still a baby, and he was mostly raised by his mother and a series of stepfathers.

When he was 12, Vince reunited with his father, who was the then-promoter for Capitol Wrestling Corporation (CWC). He immediately developed an interest in professional wrestling and would often accompany his father on his official trips to Madison Square Garden. For many years, he tried to become the manager of his father's World Wide Wrestling Federation (WWWE) promotion.

In 1969, McMahon made his in-ring debut as an announcer for WWWE's All-Star Wrestling. He used the opportunity to give a good account of himself and over the next decade, he became the primary driving force behind his father's television efforts. Some of his earliest achievements include pushing for the name change for WWWE to World Wrestling Entertainment (WWE), as well as promoting the 1976 match between Muhammad Ali and Antonio Inoki.

When his father passed on in May 1984, McMahon took control of all his wrestling companies.

After taking over WWE, McMahon embarked on a series of campaigns to popularize the company. He began by recruiting wrestler Hulk Hogan to become the face of the company. He then introduced a concept known as Rock & Wrestling Connection, which sought to incorporate pop stars into wrestling storylines in a bid to broaden the sport's audience. McMahon is also associated with introducing the annual wrestling event, Wrestlemania, which he used to further popularize professional wrestling. On May 5, 2002, World Wrestling Federation changed its name to World Wrestling Entertainment.

In addition to his wrestling career, Vince McMahon is also an American football promoter and executive, as well as a film producer.
Vince McMahon's Net Worth
Vince McMahon has been the face of World Wrestling Entertainment for decades now. And he has a lot to show for his many years as the company's CEO.

As of 2023, McMahon had a net worth of $1.7 billion. He owes both his fame and fortune to WWE.

Over the years, WWE has been able to establish numerous divisions, including WWE Network, WWE Performance Center, WWE Studios, WWE Books, WWE Libraries, WWE Music Group, WWE Home Video, and WWE Shop. The company also boasts numerous subsidiaries, including the clothing brand Tapout Inc.

In 2019, World Wrestling Entertainment's combined assets were valued at $992.2 million. The same year, the company reported an annual revenue of $960.4 million.

Needless to mention, Vince McMahon is WWE's majority shareholder. As of September, 2020, he held about one-third of all the company's diluted shares, as well as the vast majority of voting rights. His class B shares were estimated to be 28.7 million, whereas his class A shares were 14,620.

In April 2019, a year before COVID-19 took a toll on the global economy, WWE shares were trading at an all-time high of $96. At the time, Vince McMahon's total shares translated to some $2.76 billion. McMahon capitalized on the industry's bullish outlook to release 3.2 million shares for a windfall amount of $272 million.

However, the company's shares took a beating from early 2020, following the ravaging effects of the coronavirus disease. As of February 2020, WWE stocks traded at $44, reducing McMahon's stake in the company to $1.2 billion. That was less than half his stake in the company around the same time the previous year.

In addition to WWE, the following are other business ventures associated with Vince McMahon:

• Cape Cod Coliseum and the Cape Cod Buccaneers divisions of the Atlantic Coast Hockey League, which he purchased in 1979 with his wife Linda.
• World Bodybuilding Federation, purchased in 1990. The company closed shop in 1992.
• A professional American football league known as XFL, which he purchased in 2000. The league unfortunately folded after one season.
• Alpha Entertainment, established in 2007.
• All WWE's divisions.
Lessons from Vince McMahon
1. Pursue your passions diligently

When McMahon reunited with his father at the age of 12, he instantly knew he was destined for a career in wrestling. Although his dad initially expressed reservations about Vince's wrestling ambitions, the young McMahon was undeterred. He accompanied his father to his official wrestling promotion duties. Eventually, he was able to land his own promotion gigs.

2. Every success story is seared with scars of past failures

Although McMahon is a billionaire today, his ride to success was not without its own challenges. In the early 90s, WWF was marred with allegations of steroid use and gross misconduct among its top superstars. McMahon is also associated with numerous failed ventures, including World Bodybuilding Federation and XFL.

3. Give generously

McMahon is one of the most generous billionaires in the world. He has donated millions to numerous institutions and causes, including the Donald J. Trump Foundation and Fishburne Military School.
Famous Quotes by Vince McMahon
"I understand the common man because I understand me in that regard at least."
"The key, of course, is to stay away from the losing years."
"The one thing you cannot get from any other form of entertainment – you cannot get the rush of 20,000 people, what they give you as a performer. No actor can get that."
"We're going to be treated very poorly, I think that goes with the territory, and you have to get over it, get beyond it and know who you are among your peers and especially among your family when you look in the mirror."
"When you think about it, you should compare the World Wrestling Federation to other major entertainment companies or motion picture studios. "
Final Word
Vince McMahon has successfully revolutionized the professional wrestling industry since he assumed the reigns at World Wide Wrestling Federation (now World Wrestling Entertainment). For close to four decades, McMahon has been able to steer the company to greater heights and his efforts have translated to billions in his bank account.