Last Updated on March 8, 2022
Who Is Warren Buffett?
Warren Edward Buffett, popularly known as Warren Buffett, is an American business tycoon, investor, and philanthropist.

Buffett is the chairman, CEO, and one of the major investors in the American stock and conglomerate holding company, Berkshire Hathaway.
Quick Facts
| | |
| --- | --- |
| Full Name: | Warren Edward Buffett |
| Popular Name: | Warren Buffett |
| Gender: | Male |
| Birth Date: | August 30, 1930 |
| Age: | 91 years |
| Parents: | Howard Buffett and Leila Buffett |
| Siblings: | Doris Buffett and Rosetta Buffett Elliot |
| Birth Place: | Omaha, Nebraska |
| Nationality: | American |
| Ethnicity: | American |
| Education: | Rose Hill Elementary School, Alice Deal Junior High School, Woodrow Wilson High School, Wharton School of the University of Pennsylvania, University of Nebraska, Columbia University's Colombia Business School, and New York Institute of Finance |
| Marital Status: | Married . Previously married to Susan Thompson (from 1952 till her death in 2004) |
| Sexual Orientation: | Straight |
| Wife/Spouse: | Astrid Menks |
| Children: | Susan Alice Buffett, Howard Graham Buffett, and Peter Buffett |
| Dating: | N/A |
| Net Worth: | USD 78.9 billion (as of August 1st, 2021) |
| Source of Wealth: | Business Investments |
| Height: | 5′ 9″ (1.75 m) |
| Weight: | 83 kg; In pounds: 183 lbs. |
Early Life and Career Information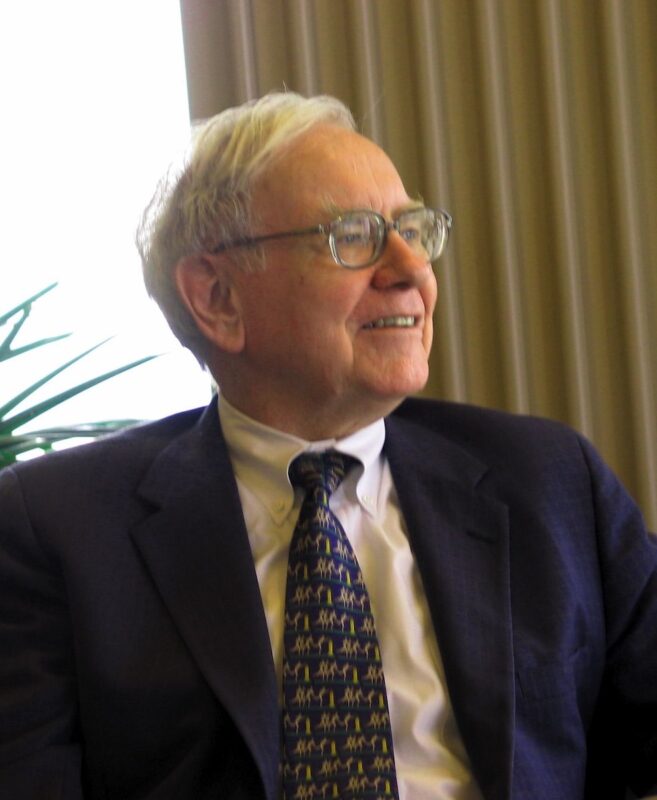 Warren Buffett was born on August 30, 1930, in Omaha, Nebraska, to Congressman Howard Buffett and Leila Buffett.

Buffett's interest in business began to show when he was still a young kid. At the age of seven, he borrowed a book from the Omaha Public Library, titled One Thousand Ways to Make $ 1000. The book remains one of his best literary inspirations, as it marked the beginning of his journey into the billionaire that he is today.

After completing his elementary and high school education, Buffett wanted to bypass college and instead, go straight into business. However, he was overruled by his father.
In 1947, he enrolled at the Wharton School of the University of Pennsylvania, where he studied for two years before joining the Alpha Sigma Phi fraternity. He later transferred to the University of Nebraska, where he graduated with a Bachelor of Science in Business Administration at the age of 19.

Warren Buffett harbored ambitions of joining Harvard Business School. However, he was rejected and he chose to enroll at Columbia University's Business School. His main motivation behind joining the Columbia Business School of Columbia University was that his role model, investor Benjamin Graham, taught at the institution. He graduated from Columbia University in 1951 with a Master of Science in Economics and then attended the New York Institute of Finance.

After graduating from Columbia University, Warren Buffett accepted several jobs, including teaching at the University of Nebraska in Omaha. His first major investment was the purchase of a gas station. Although the gas station collapsed, it left him with critical lessons on success and failure.

Throughout the 50s, Warren Buffet undertook several other investments, most of which became instant successes, thanks to his business acumen. In January 1962, Buffett's business partnerships had an excess of $7 million. At least $1 million of that belonged to him. He consolidated his capital and invested in a textile manufacturing company, Berkshire Hathaway.

The years following his investment in Berkshire Hathaway, Buffett embarked on an aggressive campaign to purchase its shares, eventually taking control of the company.
Warren Buffett's Net Worth
As of August 1, 2021, Warren Buffett had a net worth of $78.9 billion. Buffett is currently ranked as the seventh-wealthiest person on the planet, and the most successful investor of all time. The billionaire has earned a huge chunk of his fortune from his 18% interest in Berkshire Hathaway. In fact, about 98% of Buffett's wealth comes from his stake in Berkshire alone.

According to reports, Buffett's shares in Berkshire Hathaway earned him 20.8% every year between 1965 and 2016. As of the time of writing, he owns about 300,000 Class A shares, as well as another 150,000 Class B shares of the American stock and conglomerate holding company. That's exclusive of the $100,000 annual salary that he draws from the company.

In addition to Berkshire Hathaway, Warren Buffett is also associated with numerous other global giant corporations. He reportedly owns over 2 million shares of both Seritage Growth Properties and Wells Fargo, and about 900,000 shares of U.S Bancorp. His Wells Fargo stake alone translates to around $28 billion.

The following are other notable companies where Warren Buffett has invested in:

• Coca-Cola, where Buffet and Berkshire Hathaway owns shares worth $16 billion
• Kraft Heinz, where Buffet and Berkshire owns a 25% share in the food company, now estimated to be at least $29 billion
• IBM, where he commands a stake valued at about $14 million
• BYD Company, where he invested $230 million in exchange of a 10% stake in the battery maker company. Within a year, Buffett had earned returns worth more than 500% from this investment alone
Life Lessons from Warren Buffett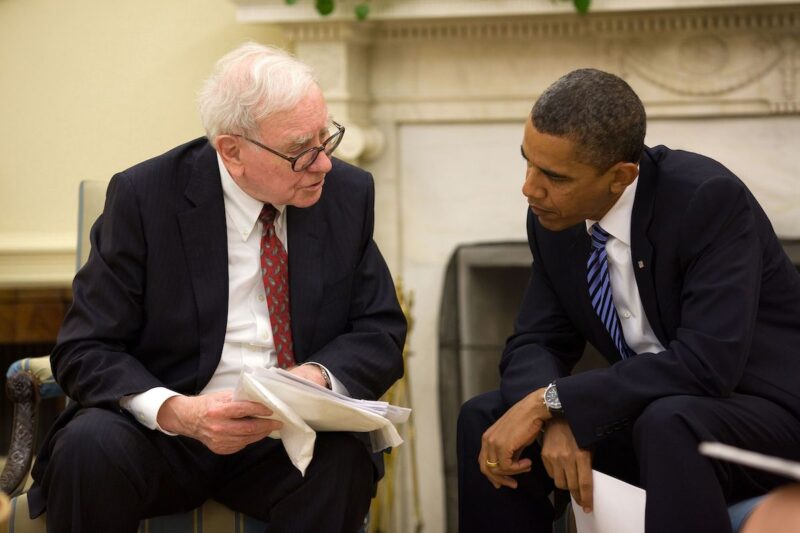 1. Invest more than you spend

Instead of splurging on lavish gifts and temporary pleasures during his youth, Warren Buffett chose to save and invest his money.

2. Diversify your investments

Warren Buffett is mostly associated with Berkshire Hathaway. However, the billionaire has invested in several other giant corporations around the world.

3. Give back

Warren Buffett is not only one of the wealthiest people on earth. He is also a renowned philanthropist. He surprised everyone when he pledged to donate 99% of his net worth to charity before he dies.
Famous Quotes by Warren Buffett
"It's only when the tide goes out that you discover who's been swimming naked."
"Price is what you pay. Value is what you get."
"Risk comes from not knowing what you're doing."
"Someone's sitting in the shade today because someone planted a tree a long time ago."
"We simply attempt to be fearful when others are greedy and to be greedy only when others are fearful."
Conclusion
Warren Buffett is the seventh-wealthiest person on the planet. But he did not achieve that feat overnight, neither did it come on a silver platter. Like many of his fellow billionaires, Buffett owes his impressive net worth to years of hard work and determination.