Artists who go only by their first name are usually the ones who have earned the right to be called icons. They need no introduction and they have broken barriers between generations and cultures.
With their massive followings all around the world, it is almost unheard of that a child born will not eventually come to know about them.
One such woman is the phenomenal Beyoncé. Was she always bigger than life?
Listeners born after the late '90s and early '00s are always pleasantly surprised to hear that Beyoncé wasn't always Beyoncé. Even for someone with her talent, the road to getting signed by a record label wasn't easy.
Becoming a Music Icon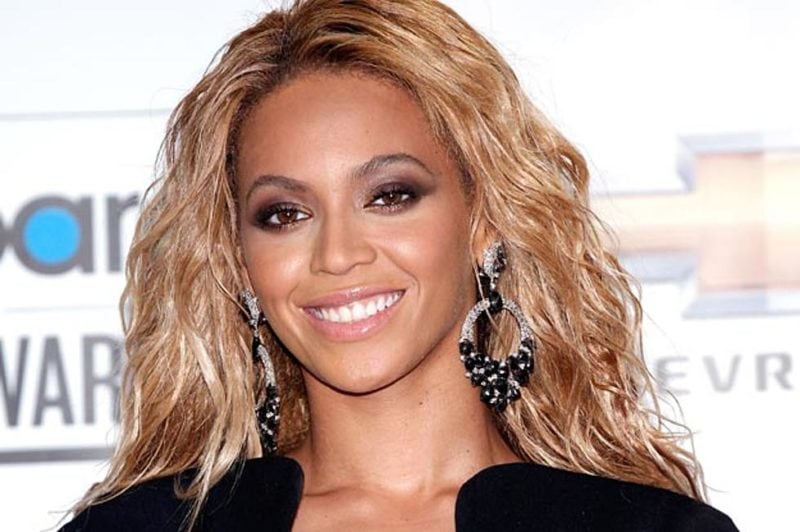 As a child, perhaps one of the most unique things about Beyoncé was her name. It was a name only she had, a tribute to her mother's maiden name, Beyincé.
Growing up, Beyoncé performed wherever she could and even attended several schools with strong music programs. By eight years old, she was already laying the foundation for a career by auditioning for an all-girls group in which she made the cut. The group of six young girls was called Girl's Tyme.
Girl's Tyme was entered into the country's biggest TV talent show at the time, Star Search, but eventually lost. The group was left with four members and went on to open for other R&B groups while auditioning for record labels.
This was not an easy feat. Mathew Knowles, Beyoncé's father, had to quit his job as a sales executive to manage the group full-time. This caused a strain on the family's income and on the marriage of her parents.
The group was eventually signed by Elektra Records and moved to Atlanta Records, but they were dropped even before they could release anything. In 1995, they got signed by Grass Roots Entertainment, and in the next few months, they recorded an album with Sony Music.
They signed a contract with Columbia Records and in 1997 changed their name to Destiny's Child, a phrase taken from the Book of Isaiah.
Destiny's Child announced a hiatus in 2001, a time given for each member to explore and establish their own solo career. Beyoncé focused on her acting career, which then led to an award-winning album and tour, performances with Missy Elliot and Alicia Keys, and another performance with Prince himself.
The group released their final studio album in 2004, announcing their separation the following year.
Personal Life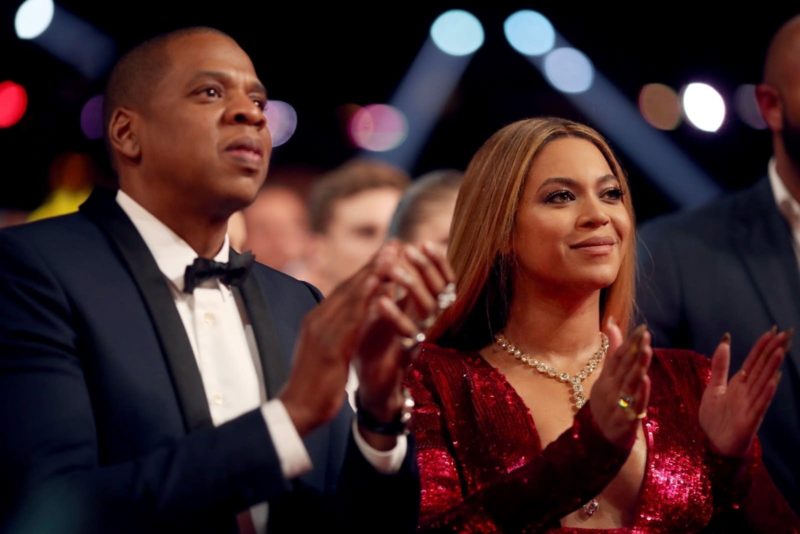 When everything seemed to be going great and she was winning awards left and right, behind the curtains was a young Beyoncé who was fighting depression.
When two members of the group left due to dissatisfaction with Mathew Knowles' management, the spotlight was on Beyoncé in an unflattering way. She was blamed by the fans and media. It caused her to go through a years-long "lonely period."
She began to lose her appetite, lock herself away from people, and question who her true friends were. This was worsened by her breakup with her then-boyfriend, whom she was with since she was 12.
But when one door closes, another one opens indeed. Jay-Z and Beyoncé met when she was just 18, and by the time "'03 Bonnie and Clyde" was released, their status as a couple was cemented.
The musical power couple went slow and steady, only tying the knot in 2008. Husband and wife lead a very private life and now have three children, Blue Ivy and twins Sir and Rumi.
Beyond Her Music
Beyoncé has actively raised funds for many causes over the years. When Hurricane Katrina left destruction in its wake, Beyoncé helped found the Survivor Foundation to help Houston residents rebuild their homes.
When calamity struck Haiti, she supported the campaign and encouraged people to donate. The proceeds from a private concert she performed at, amounting to $1 million, was personally donated.
Another foundation, which was to help the widowed wives and children of fallen police officers and firefighters, benefited from a cover song she recorded.
She also supported former President Barack Obama when he was running for office. A fundraiser that she and Jay-Z organized was able to contribute $4 million to Obama's presidential campaign.
Beyoncé has encouraged girls to take more active leadership roles in the community and has publicly endorsed and supported same-sex marriage and transgender rights.
She has spoken out against racially charged police brutality and even used one of her music videos as a platform. She was part of a video campaign designed to sway politicians and the public on their stance on gun ownership laws. Beyoncé has not only been a performing artist for the sake of it. She lends her voice to causes she firmly believes in.
Here are 82 empowering quotes from Beyoncé that will help you find your own voice:
Beyoncé Quotes
"Love is something that never goes out of style" – Beyoncé
"My parents taught my sister and me the importance of giving back and making a difference in another person's life." – Beyoncé
"You have to have something that is forever, something that is invisible." – Beyoncé
"Beauty fades. Your spirit is forever." – Beyoncé
"The more you mature, you realize that this imperfections make your more beautiful." – Beyoncé
"I fell in love with music by listening to R&B, & it's the core of who I am." – Beyoncé
"We all have our purpose, we all have our strengths" – Beyoncé
"We have to teach our boys the rules of equality and respect, so that as they grow up gender equality becomes a natural way of life. And we have to teach our girls that they can reach as high as humanly possible." – Beyoncé
"Women have to take the time to focus on our mental health — take time for self, for the spiritual, without feeling guilty or selfish." – Beyoncé
"We all have special numbers in our lives, and 4 is that for me. It's the day I was born. My mother's birthday, and a lot of my friends' birthdays, are on the fourth; April 4 is my wedding date." – Beyoncé
"Take all the rules away. How can we live if we don't change?" – Beyoncé
"A true diva is graceful, and talented, and strong, and fearless and brave and someone with humility." – Beyoncé
"It is so liberating to really know what I want, what truly makes me happy, what I will not tolerate. I have learned that it is no one else's job to take care of me but me" – Beyoncé
"I can never be safe; I always try and go against the grain. As soon as I accomplish one thing, I just set a higher goal. That's how I've gotten to where I am." – Beyoncé
"It is the most powerful creation to have life growing inside of you. There is no bigger gift." – Beyoncé
"Beauty fades. Your spirit is forever." – Beyoncé
"I get nervous when I don't get nervous." – Beyoncé
"When I'm not feeling my best I ask myself, 'What are you gonna do about it?' I use the negativity to fuel the transformation into a better me." – Beyoncé
"My biggest thing is to teach not to focus on the aesthetic. It's really about who you are, and the human being, that makes you beautiful" – Beyoncé
"If everything was perfect, you would never learn and you would never grow" – Beyoncé
"There's ups and downs in this love. Got a lot to learn in this love. Through the good and the bad, still got love." – Beyoncé
"God has a plan and God is in control of everything" – Beyoncé
"A woman is most beautiful when she smiles." – Beyoncé
"If you are with the right person, it brings out the best version of you." – Beyoncé
"If everything was perfect you would never learn and you would never grow." – Beyoncé
"Power is not given to you. You have to take it." – Beyoncé
"We all have our imperfections. But I'm human, and you know, it's important to concentrate on other qualities besides outer beauty." – Beyoncé
"I have so much admiration for women who are mothers, who balance family and work." – Beyoncé
"I know I'm stronger in the songs than I really am. Sometimes I need to hear it myself. We all need to hear those empowering songs to remind us" – Beyoncé
"Me, myself and I. That's all I got in the end." – Beyoncé
"I mean, I feel like you get more bees with honey. But that doesn't mean I don't get frustrated in my life." – Beyoncé
"Thank God I found the GOOD in goodbye" – Beyoncé
"One of the things that kept me out of trouble was doing something creative – creativity can't be judged." – Beyoncé
"The most alluring thing a woman can have is confidence." – Beyoncé
"I can never be safe; I always try and go against the grain. As soon as I accomplish one thing, I just set a higher goal. That's how I've gotten to where I am." – Beyoncé
"Happiness comes from you. No one else can make you happy. You make you happy." – Beyoncé
"I'm over being a pop star. I don't wanna be a hot girl. I wanna be iconic." – Beyoncé
"If I weren't performing, I'd be a beauty editor or a therapist. I love creativity, but I also love to help others. My mother was a hairstylist, and they listen to everyone's problems – like a beauty therapist!" – Beyoncé
"Spread positivity; don't matter how big, or how small." – Beyoncé
"A woman is most beautiful when she smiles. Other than that, the most valuable tip I've learned is always use a skin moisturiser!" – Beyoncé
"I am very protective. I just want to make sure that she can have a healthy, safe, normal life…in the back of my mind, she's my priority. And life is completely different now. I feel really, really just lucky that I can still do what I love, and now have a way bigger meaning. And that's to be her mother." – Beyoncé
"Don't try to lessen yourself for the world; let the world catch up to you." – Beyoncé
"I use the negativity to fuel the transformation into a better me" – Beyoncé
"We need to reshape our own perception of how we view ourselves. We have to step up as women and take the lead." – Beyoncé
"There's ups and downs in this love. Got a lot to learn in this love. Through the good and the bad, still got love." – Beyoncé
"When you're famous, no one looks at you as a human anymore. You become the property of the public." – Beyoncé
"I'm a human being and I fall in love and sometimes I don't have control of every situation." – Beyoncé
"I feel like you get more bees with honey. But that doesn't mean I don't get frustrated in my life. My way of dealing with frustration is to shut down and to think and speak logically." – Beyoncé
"Take the time to define yourself and define your value. If you're having a hard time doing that, ask yourself: What is something I would say to someone I love?" – Beyoncé
"I truly believe that women should be financially independent from their men. And let's face it, money gives men the power to run the show. It gives men the power to define value. They define what's sexy. And men define what's feminine. It's ridiculous." – Beyoncé
"I wanted to sell a million records, and I sold a million records. I wanted to go platinum; and I went platinum. I've been working nonstop since I was 15. I don't even know how to chill out." – Beyoncé
"Do what you were born to do. You have to trust yourself." – Beyoncé
"To be able to travel the world, especially to places I never thought I'd be it's really, you know, still fascinating for me." – Beyoncé
"It's easy to hear the voices of others and often very difficult to hear your own. Every person you meet is going to want something different from you. The question is: what do you want for yourself?" – Beyoncé
"We all have our imperfections. But I'm human, and you know, it's important to concentrate on other qualities besides outer beauty." – Beyoncé
"With a lot of success comes a lot of negativity." – Beyoncé
"If you work hard, whatever you want, it will come to you. I know that's easier said than done, but keep trying." – Beyoncé
"I want to be a legend, like Celine Dion." – Beyoncé
"Independnce comes from you knowing who you are and you being happy with yourself." – Beyoncé
"The more successful I become, the more I need a man." – Beyoncé
"Whenever I'm confused about something, I ask God to reveal the answers to my questions, and he does." – Beyoncé
"My focus is my art, and that's what I love to do. I have to be really passionate in order to do something. I've turned down many things that I just didn't believe in." – Beyoncé
"The reality is, sometimes you lose. And you're never too good to lose, you're never too big to lose, you're never too smart to lose, it happens." – Beyoncé
"Love is so blind, it feels right when it's wrong." – Beyoncé
"Everyday we see your heart and character, inspiring all of us to give more of ourselves.'You are the leader to take us from where we are to where we need to be." – Beyoncé
"We need to reshape our own perception of how we view ourselves. We have to step up as women and take the lead." – Beyoncé
"A true diva is graceful, and talented, and strong, and fearless and brave and someone with humility." – Beyoncé
"Power means happiness; power means hard work and sacrifice." – Beyoncé
"I love musicals and I'm happy they are coming back because I'd love to do more." – Beyoncé
"I'm a good person and I don't think I'll be left on my own. I don't know when I'll meet a man – I think I'm rushing it. But I am tired of working and not having someone." – Beyoncé
"I feel like my body is borrowed and this life is very temporary." – Beyoncé
"What goes around comes back around." – Beyoncé
"We are all the same and we all want the same things: the right to be happy, to be just who we want to be and to love who we want to love." – Beyoncé
"Your self-worth is determined by you. You don't have to depend on someone telling you who you are." – Beyoncé
"I have learned that it is no one else?s job to take care of me but me." – Beyoncé
"The reality is: sometimes you lose. And you're never too good to lose. You're never too big to lose. You're never too smart to lose. It happens." – Beyoncé
"Imperfections make you more beautiful." – Beyoncé
"We have to teach our girls that they can reach as high as humanly possible." – Beyoncé
"I hold a lot of things in. I'm always making sure everybody is okay. I usually don't rage; I usually don't curse. So for me, it's a great thing to be able to scream and say whatever I want." – Beyoncé
"You can't appreciate the good times without the bad ones." – Beyoncé
"I was thinkin if I cheated on my fears, broke up with my doubts, got engaged to my faith. I can marry my dreams." – Beyoncé