Last Updated on January 24, 2023
There are more sport websites types than you think. They can focus on the latest sports news, information about sports, clubs, sportswear, or all of the above. It can also be an athlete's or sports participant's personal website.
Understanding a website's audience is important when designing a website, and understanding a sport's websites audience is no exception. The audience of a website devoted to golf will not be the same as one that follows football, or one that follows NASCAR.
Here is some key info:
Sports website audiences are typically male, by about a 2 to 1 margin, although there are some exceptions.
Male users spend an average of 68 minutes a month viewing online sports information, with those in the 25- to 34-year age bracket being the heaviest users.
While men dominate most sports website audiences, a greater degree of gender equality is typical of NASCAR, NFL, and PGA websites. In fact, nearly of those who follow NASCAR on the web are women, with the PGA and NFL close behind.
The male gender is dominant in NBA and major league baseball websites.
These trends are changing. In part because professional leagues have begun to embrace their female followers more; recognizing their love for sports and their marketing potential. While most advertising and promotional efforts have traditionally been directed toward men, women are now being targeted on an equal basis.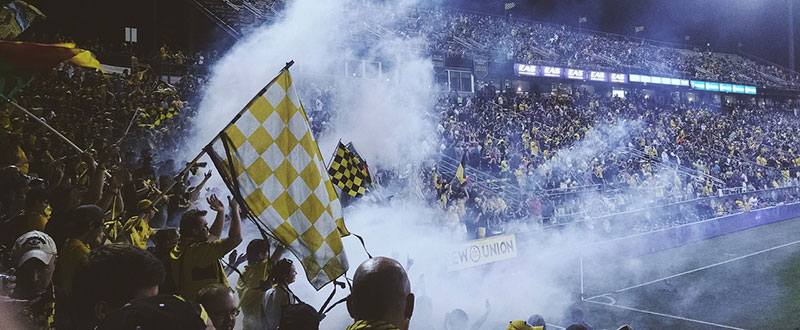 Social media is also playing an increasingly important role. Sports fans use Facebook and Twitter to comment on and discuss sporting events, and on the sports and teams they love.
Sports followers tend to bond with other sports followers, including members of their own family. They also tend to form like-minded communities, and the presence of these communities is something that should be taken into account when creating a sports website.
The content is now data driven
A feature common to today's sports websites, is that a lot of the content is drawn from large chunks of data. Schedules, scores, individual and team statistics, and a wealth of other information that is all-important to a sports fan. This data is pulled automatically through APIs.
Presenting analyses of large volumes of data in clear, understandable, and often highly customized formats can be a challenge, but a tool like this best-selling WordPress data manager makes the task manageable, affordable and easy.
With it, you can easily present data like on ESPN, Goal.com or Livescore.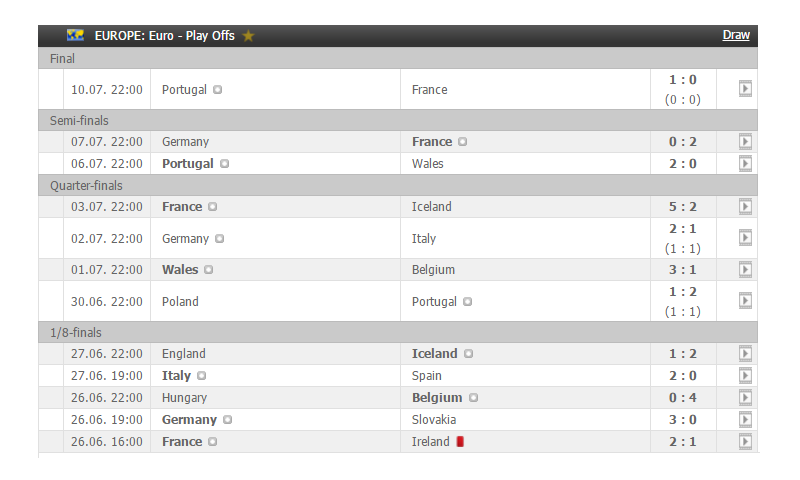 The Euro 2016 play-offs results
wpDataTables is a powerful WordPress plugin that, in combination with MySQL, can easily reduce tons of statistics and other data types to charts and tables that sports aficionados love to dwell on.
Why Delivering Information Clearly and Crisply is Key to Sports Websites
Every country has its sports fans and sports fanatics. Insofar as sports website penetration is concerned, the leading European country is Turkey, which on a global basis, ranks a close second behind the United States. Ireland, Spain and the UK are also leaders when it comes to following sports over the Internet.
For Europe as a whole, nearly half of those who go online, visit a sports site at least once a month. This is proof that sports sites continue to gain in popularity, and a smart way to take advantage of this trend is through the use of the wpDataTables plugin.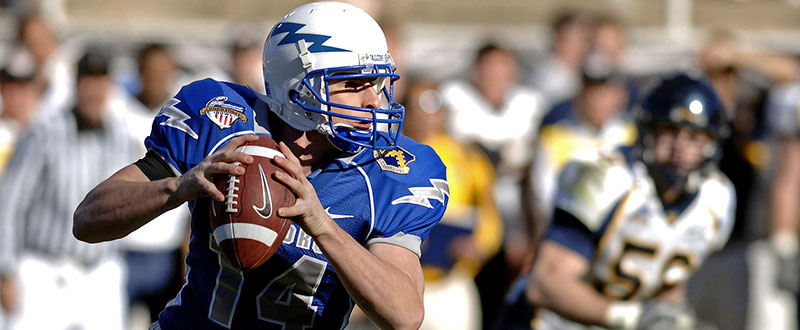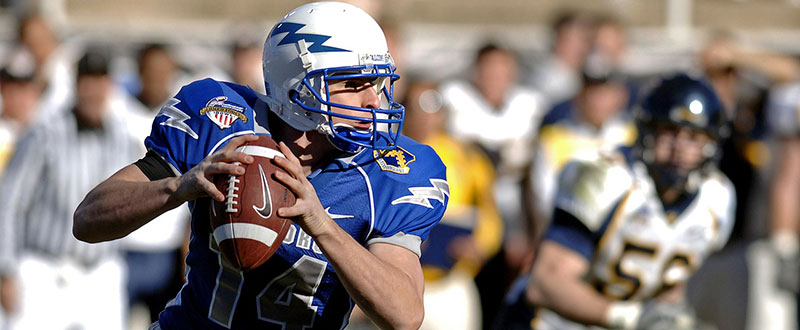 Football – An American Pastime
With this plugin you can:
Create beautiful, customized charts showing, for example, a team's progress through the season. You can edit data from either the front end or the back end, as needed.
Create responsive charts for viewing tablets and other hand-held devices. There is no reason why those who use those devices should be shut out.
Analyze huge amounts of data, including facts and statistics that can cover a team's entire history. wpDataTables can handle millions of rows of data, which means it can easily work with whatever you might choose to feed it. In addition, you can pull data from virtually any conventional source, and do so in real time.
Work with live MySQL data. You don't even have to know MySQL, or need to do any coding.
Present data in a way that allows users to highlight those things of greatest importance to them. Rows or columns of data tables can be highlighted in selected colors, similar to Excel's conditional formatting feature.
wpDataTables Wizards are there to do the heavy lifting often needed to build charts and tables. Financial analysts use these wizards a lot. – you can too.
Trends in Designing Beautiful Sports Websites
Sports websites tend to rely heavily on imagery, and images that are most likely to attract and engage users are action images. It goes without saying that the use of professional photos, and photos that succeed in capturing the action of the moment, is a must.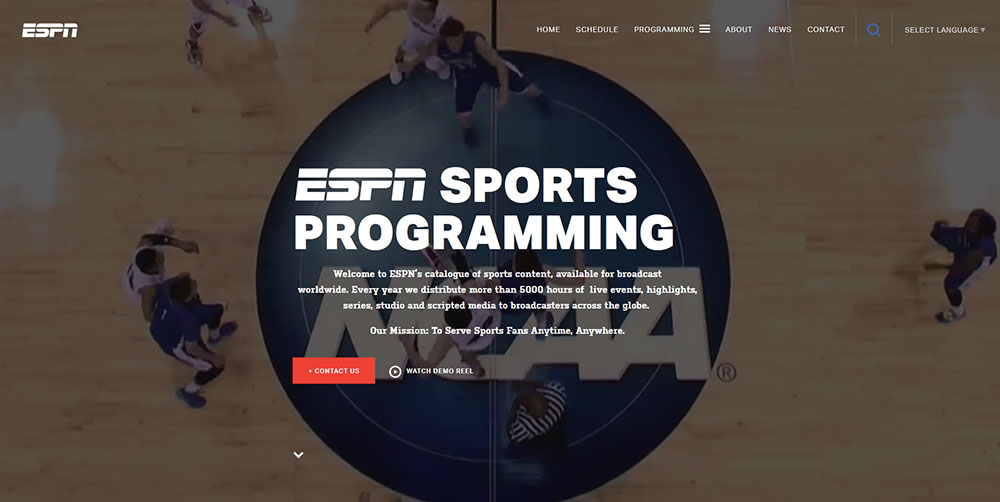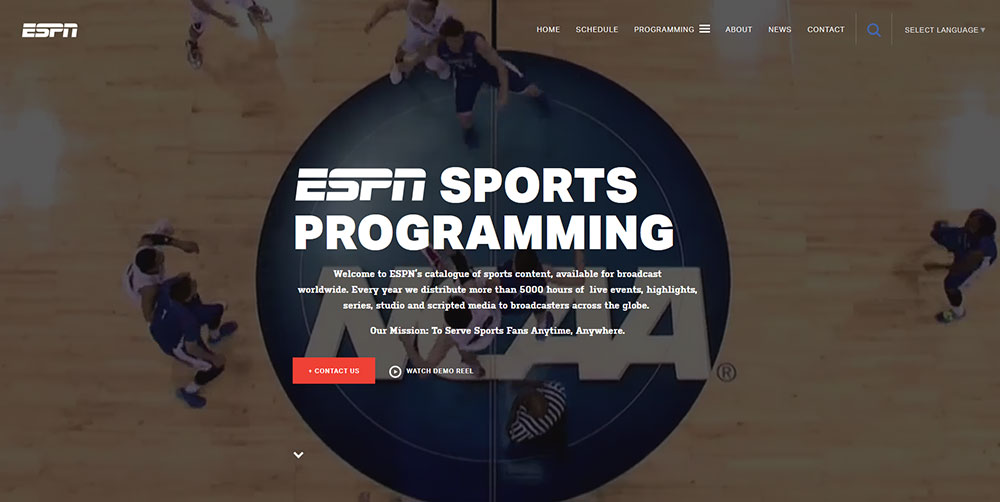 A sports website is not all that different than most other types of websites in one respect; it needs to offer a relaxing UX. Just because your audience loves action, doesn't mean your website needs to be cluttered with bold call to actions, or filled with flashy features that are meant to attract, but tend to distract instead.
Limit yourself to images, text, and widgets that assist the user in finding what he or she is looking for – in other words, take a flat design approach. Help, rather than push, your users along.
Make good use of white space and large fonts. When used properly, both can be great traffic directors. Large fonts attract attention. Paradoxically, they are also relaxing, and a relaxed user tends to stick around.
Branding is important, especially to sports fans who relate to their favorite team colors. Branding is part of your website's identity; try to make it something your followers can relate to.
Don't neglect the mobile crowd. If you do, you will already have lost half of your potential audience. Your website needs to be responsive, and that includes your charts and tables as well. Make mobile friendliness a priority.
Make detailed information easy to navigate to instead of cluttering up pages with it. This would include player profiles, schedules of upcoming matches, and pages devoted to those who love pouring over statistics. As you build your website, keep special pages like these in mind.
Top Recommendations for Designing a Sports Website
In summary, for your website's success, it needs to be able draw on a particular type of audience, and you need to know what that audience consists of.
Today's sports websites tend to rely heavily on facts and statistics, both current and historical. This can require analyzing large amounts of data and presenting the results crisply and clearly for your users.
This is where wpDataTables becomes your best friend. Not only does this WP plugin make your work easier, it makes your website's UX more friendly as well. The charts and tables you provide can become part of your brand.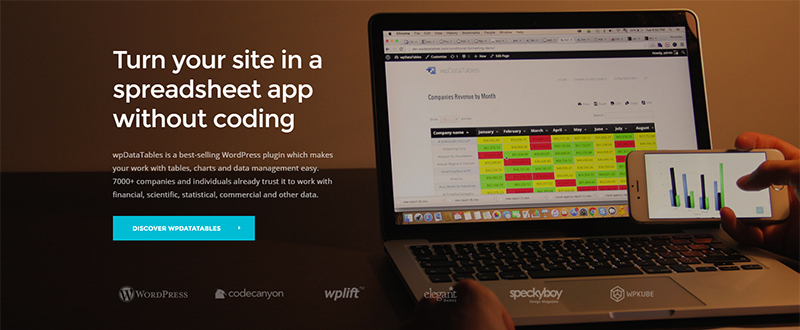 Other key items of importance include sticking with professional photos, making certain your website is mobile friendly, and employing design principles, such as the use of whitespace and font sizes that will help your users find the information they want or reach the goals they are seeking.