Last Updated on January 25, 2022
Name:

Eve Onicha Wanitchakorn

Location: San Francisco, CA

Current Title:  Visual and Motion Designer at Moving Brands

Educational Background: MFA, Art Academy of San Francisco, 2018
For a certain set, going abroad as an undergrad is a rite of passage. But for those of us who missed out, does that mean forging our way in foreign lands is out of the question post-grad? "Not at all," says Eve Onicha Wanitchakorn, a Visual and Motion Designer who ventured to San Francisco from her native Bangkok at age 26 to undertake her Masters at the San Francisco Academy of Art University.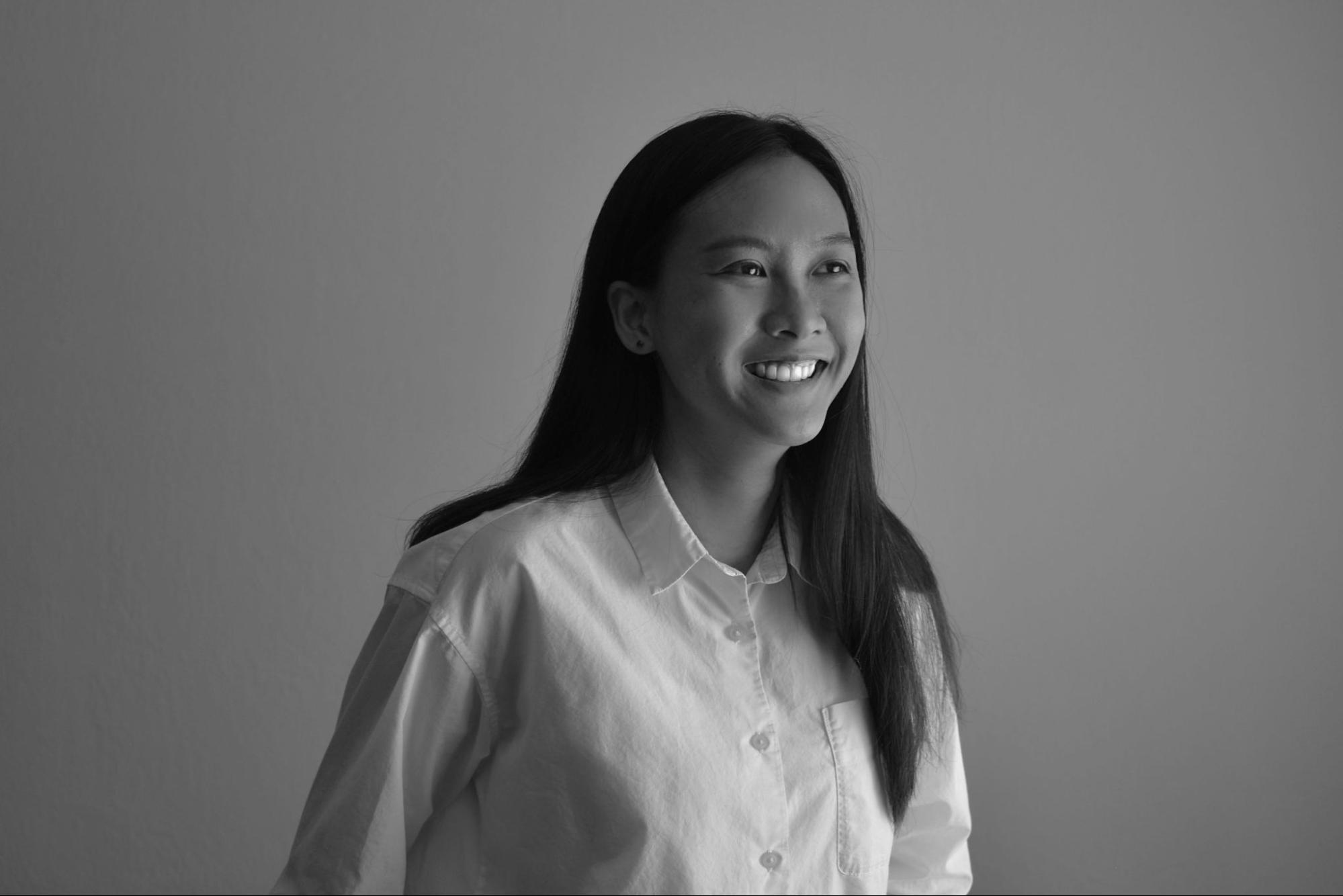 Following graduation, Eve landed an internship at Moving Brands, a global media company with outposts in San Francisco, New York, and London, Zurich, before becoming a full-fledged member of the team. Today, the San Francisco branch of Moving Brands manages design projects for tech giants like Google, Facebook, and Apple. Needless to say, as one of the few mid-level designers that possess both visual and design skills in the agency, Eve is always on the go.
Starting anew in a foreign country isn't a walk in the park, of course. Eve's success depended on a mix of carefully considered and gut choices—she originally intended to do a short track program at the Academy of Art before pulling an eleventh-hour decision to go all-in for her Masters—tenacity and persistence. Eve didn't have any real life experience speaking English day-to-day, requiring her to double up on English classes while tackling her Master's. Add in the fact that the San Francisco job market is one of the most competitive in the country, if not the world, and it's clear that there was more than luck involved in her success!
So how did she do it, and how can you do it too? We asked Eve to share her experience, starting with how she worked up the courage to make that initial, game-changing decision: returning to school in a new country at an age when most of us are trying to settle down rather than uproot. We also get her advice for landing an internship in a country where the native language isn't your first, and mastering the art of turning an internship into a full-fledged position. Along the way, you'll get to know Eve and discover what likely sold her to her current employer every bit as much as her portfolio: her overarching positivity, relatability, and all-powerful perseverance.
How did you first discover your passion for design?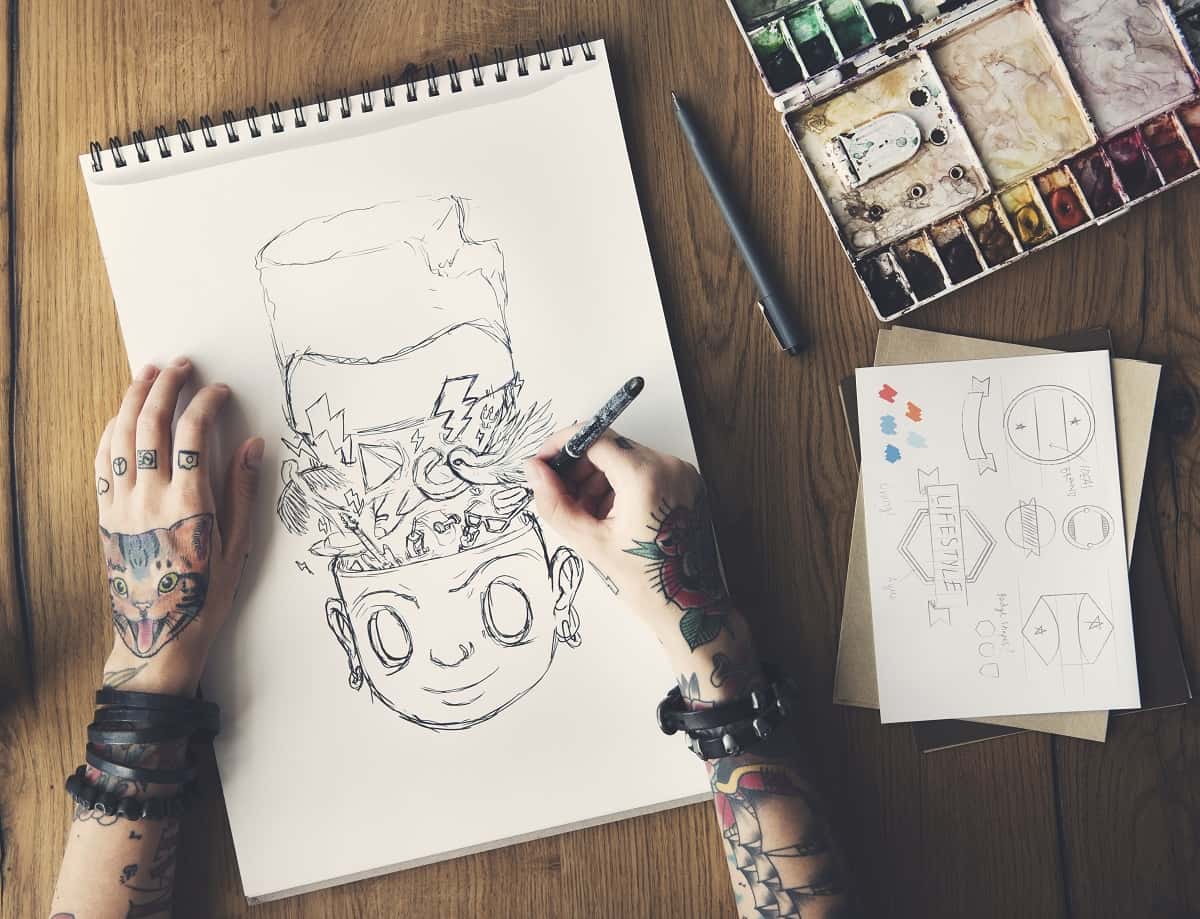 I've loved comics since I was a little girl. There's a strong animation culture in Thailand, which in large part is related to Japanese anime. In fact, one of the first Japanese anime programs that I ever watched in fourth grade is still on the air today! Many of us in Thailand dream of working for famous animation studios because animation is constantly present in our everyday lives—from movies to TV to comic books. My passion for illustration, in particular, came from just coloring as a child. Thanks, Dad, for all of the coloring books!
After high school, I studied Visual Communication Arts at college. I focused my studies in art, business, and language. Art captured my heart, though, and I decided to pursue it more seriously, with animation as my minor. Following graduation, I landed an internship at a local animation studio in Bangkok. They worked primarily on TV cartoons.
What encouraged you to take the leap and do your masters abroad after being out of college for some time?
Working at the animation studio in Bangkok, I realized that it was not exactly what I wanted to do long-term. For most employees, working late into the evening was common. There was no such thing as life-work balance.
As I began to think about my next steps, I began to consider studying English abroad. I looked into the possibility of studying English in the U.K. or the United States. When I was researching English programs in the United States, I came across an offer from the Academy of Art University in San Francisco. For the first time, the Academy of Art was sponsoring scholarships for international students, including for Master's programs in visual design.
I talked to my dad about studying abroad, and he was very passionate about me studying a field that I was personally interested in rather than only studying English. Ultimately, with his guidance, I decided to go for my Master's in Visual Design.  
What were some of the biggest challenges culture or language-wise when moving to the U.S.?
Before arriving in San Francisco, my only experience with English was in the classroom. They say complete immersion is the best way to learn a language, so I dove in head first!  My graphic design classes at the Academy of Art were in English, so I got a crash course there, and I also attended EAP—English for All Purposes—classes at the same time. If that wasn't enough, I was being forced to use English every day, all day, doing everything from ordering coffees to texting with classmates.
Not including language, there was definitely a lot of culture shock when I first arrived, too. Many systems and customs in America are totally different from Bangkok's. Just like with language, I had to adjust and learn quickly. One thing that was helpful was that there weren't just American students at the Academy of Art. In fact, there were people from all around the world. This made it easier to feel like my struggles weren't solitary.
What did you do to prepare for job interviews when San Francisco is such a competitive job market, and English was not your first language?
Before I graduated, I took a portfolio class. The professor helped students build a portfolio and a resume. All of this was done to get you ready to go out into the real world and interview. Because there is a lot of competition in the San Francisco job market, I made a list of ten companies that I would like to apply for. Not too many, but not a small number, either.
 Even before I had any interviews scheduled, I practiced presenting myself and my portfolio many times. I wanted to be sure I was not going to make any mistakes during the interview. English obviously isn't my first language, so I knew I had to work even harder than the average college graduate.
What was your first job out of college, and how did you land that position?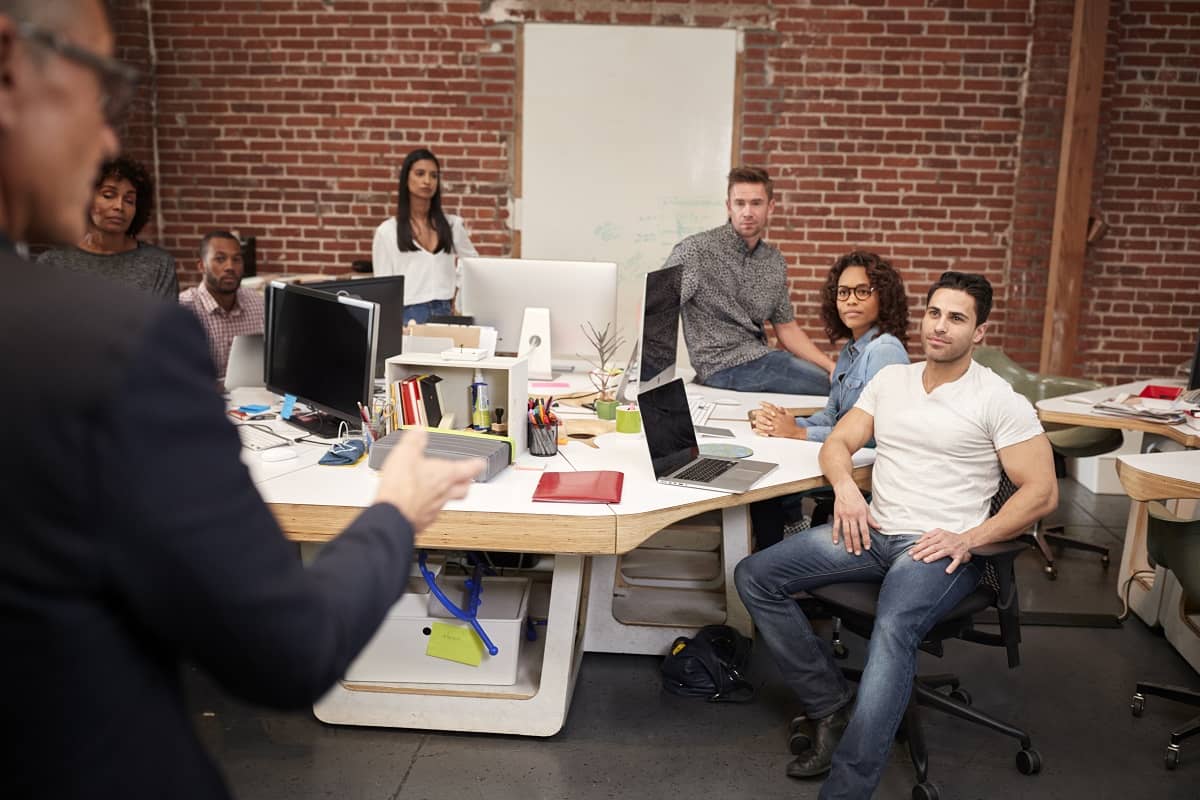 A few months after graduation, I got an interview with Moving Brands, a global creative marketing agency, for a three-month design internship. The interview was a bit different from what I had experienced in Thailand. I think the people who interviewed me were really concerned about my thought process, or "critical thinking."
During the interview, I was also able to show some of my drawings, which I think was very important in their decision to ultimately hire me. Another thing that may have been on my side was that I had animation skills in addition to my graphic design skills. Although I had not studied animation as a part of my Masters, the skills I had developed as an undergrad came in handy.  Sometimes there is a bit of right-place-right-time that happens. You need to just keep putting yourself out there until you succeed.
As a visual and motion designer, I generally work on projects as part of a team. Once we receive a project from a client, we begin by brainstorming, then sketching and bringing ideas and strategic direction to life. I work with a team that includes a creative director, design directors, and 3D animators.
How did you ultimately progress from an intern to a full-fledged designer?
After I completed my three-month internship with Moving Brands, I was promoted to junior designer. A year later, I was promoted to a mid-level designer. I think that my growth can largely be attributed to my dual capabilities in visual design and animation.
There is also a negotiation factor. Don't be afraid to start conversations with recruiters who may reach out on platforms like LinkedIn. Sometimes those conversations can lead to interviews and ultimately, offers. If you genuinely love your current company, letting them know that you have another offer can lead to conversations that result in increased responsibilities and promotions.
What do you love about San Francisco?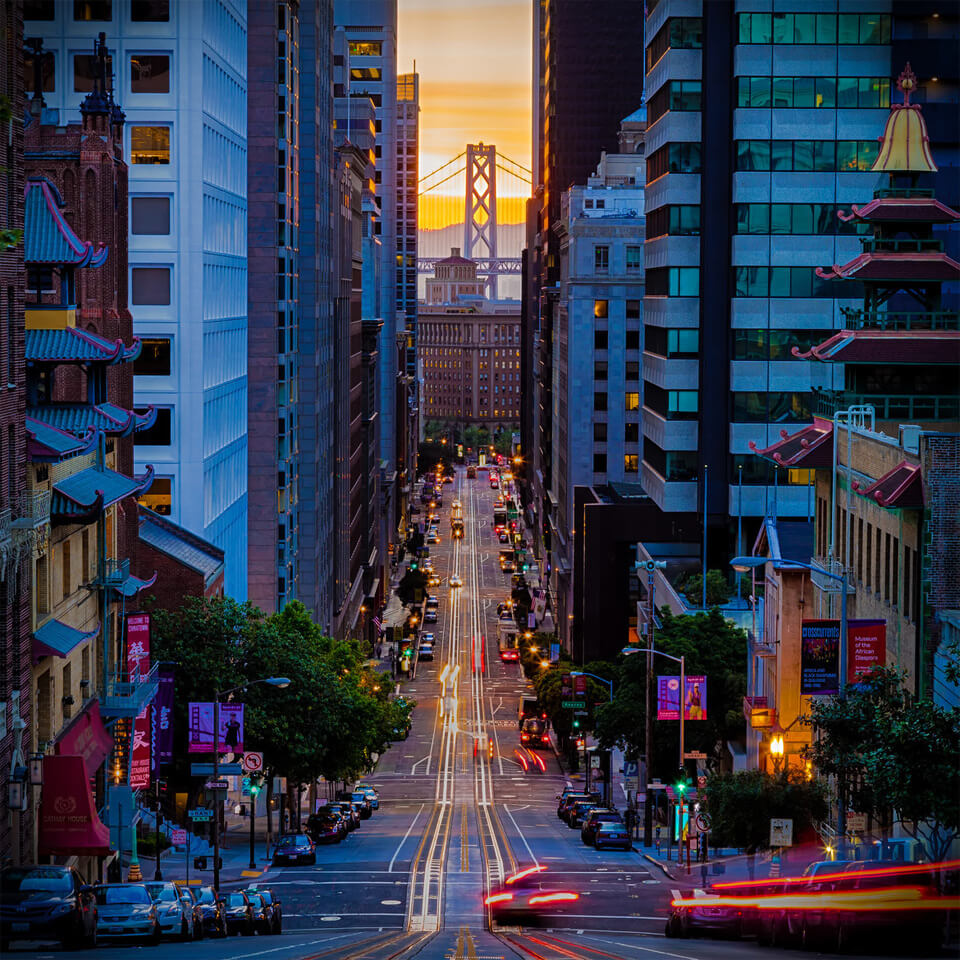 Compared to Bangkok, San Francisco's weather is cool—it doesn't change much day-to-day. It doesn't snow, but you can find snow just four hours away in Tahoe! I think San Francisco is perfect for anyone who likes a casual city, but also likes a good amount of energy. The public transportation is great, but I actually bike to the beach pretty often. Sometimes, I have a picnic with friends in Golden Gate Park or Dolores Park on weekends.
What advice would you give to 20 and 30-something females around the world who are considering taking a leap and doing their masters abroad / landing a job abroad?
Getting a job in a different country isn't easy. There is a lot of competition and overcoming the language barrier can be difficult. Prepare yourself as best you can before you leave school, but don't stop once you've landed a job, either. Even once you've accepted a job, continue to be open to learning. Surround yourself with other professionals who are also working toward the same goals.
Ultimately, you never know when the right opportunity will present itself. Prepping yourself so you can make the most of opportunities when they occur—whether it be a job, a promotion, or a big life move—is so important.