Last Updated on January 24, 2022
Time and again, it is proven that quality trumps quantity. It's a saying that the best SEO agencies like a certain SEO Company New York hold dear.
In this case, it applies perfectly to blogging.
You can pump out good content every day and as many as you want.
But the result is just the same as publishing just one amazing piece of content.
You see, this single content can be responsible to the success of your blog or website because of the traffic it brings.
Best of all, you don't have to spend as much time creating it!
A great example of this type of content is evergreen content.
So, what is evergreen content?
This content type stays relevant even after months or years since publication.
Unlike news articles that quickly become irrelevant after a few days, evergreen content doesn't have an "expiry" date.
Readers will always find them useful and informative.
They're literally "evergreen" because, like fir trees that have evergreen leaves, these content always stay valuable.
However, it doesn't mean you'll just publish and leave it that way for years.
You also need to constantly update it and edit specific information that may be outdated.
Examples of evergreen content
How-to articles are the most common types of evergreen content because they stay relevant for years. Tutorials are always useful because the rules on certain things don't change.
Take for example the blog post, The Beginner's Guide to SEO by Moz. It was originally published in 2013 but remains one of the most useful posts for newbies about the topic.
Looking at its data using Ahrefs, it has accumulated over 17,000 social shares and 54.7k visitors a month!


Checklist articles or "Listicles" and glossaries are also evergreen because word meanings and info based on facts don't change.
Take the "Here's How To Throw The Ultimate Game Of Thrones Party" post on Buzzfeed, for instance.
The series has come to a close just recently, but this listicle post allows fans to continue celebrating the show.
According to Ahrefs, the post has a whopping 134k shares across all social media platforms!


Benefits of this content type
We broached upon some of the benefits of evergreen content above. But let's delve into the rationale as to why this content type works so well:
Save time and effort
Regularly publishing content is good. But let's face it – volume isn't enough!
Now, wouldn't it be great to just write a post twice a week and generate as much engagement and traffic?
You can do that with evergreen content.
According to Rankvy, these have long shelf life because they remain relevant to your audience.
You can also repurpose them to another format such as turning them into a podcast, video, or an infographic.
This way, you don't have to start from scratch. You can then spend more time focusing on other matters such as lead generation and web design.
Improve ranking
Evergreen content improves your blog's search engine ranking because it makes efficient use of keywords.
One of the trademarks of evergreen content is its comprehensiveness.
It covers a specific topic in great detail and doesn't leave any stones unturned.
The content then becomes a very useful resource to people looking for information about the topic.
That's why it'll have a good chance of ranking on top of Google search for multiple keywords!
Generate traffic and leads
In relation to the benefit above:
The more keywords your content is ranking for, the greater organic traffic it'll bring to your blog!
Having a useful piece of evergreen content makes your blog more authoritative not only to your target audience but also to Google.
Giving solutions to pressing problems and sharing informative tips and advice helps increase your search rankings for different keywords.
And if you rank on top of SERPs for your keywords, you're getting 30% of overall clicks for that keyword!
So let's do the math here:
If your blog post is ranking on top for a keyword with a 10,000 search volume, then you're getting 3,000 visitors a month!
Now, imagine if you're ranking on top of other keywords with around the same search volume…
The traffic is endless!
Get lasting engagement
Audience engagement improves thanks to evergreen content because it always stays relevant.
Blogs published years ago can still get comments, likes, and shares on social media.
One such example is the post, "How to Start a Blog" by Darren Rowse.
The article stays useful because it covers a wealth of information on how to start a blog.
Not to mention, it's always updated with the latest information and changes in the blogging industry.
Go viral in social media
Evergreen content shared on social media is likely to go viral because it keeps appearing to your audience.
The number of likes and comments piles up and can reach by the thousands after a few months or years.
How to create evergreen content
Got your attention now?
I'm sure you want to get your hands on creating evergreen content.
And it's not that difficult to pull off, to be honest!
All you need to follow the steps below:
Choose a topic in your niche that people always talk about
Prioritize your audience's interests.
Your content should be geared towards providing their wants and needs.
Don't get too caught up in writing the best content possible and forget who your readers are.
For this, you can use a premium SEO tool like Ahrefs to narrow down your keyword choice. The keyword should have low competition and is searched often.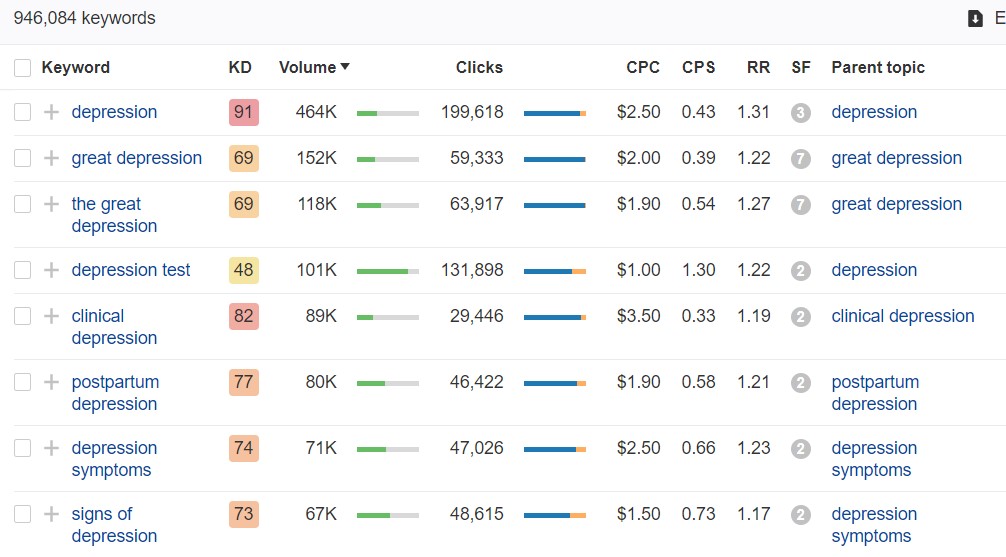 The too also lets you search articles for your topic with the most shares.
If the article has lots of shares, it means that people like the topic and would want to read more about it.
This is where you come in and fill the gap by creating an even better version of this content!
A good approach to this practice is creating "best of" posts.
Find topics in your niche in which different products or services exist. Then list down the best products about the topic and discuss the pros and cons of each.
For example, Jungle Sentry cuts into the heart of the matter by covering best of posts about products related to green living.
Research extensively about the topic
Do extensive research when choosing a topic.
Search for solid facts from case studies and academic samples to establish your content on factual grounds.
A quick Google search for your keyword should reveal results that you can use for reference and further study.
Your content shouldn't only be relevant, but also factual. Refer to statistics and white papers to help confirm your ideas and build your case around them.
Write content that's easy to read and understand
Make your content easy to read. Simplify structures and shorten sentences.
The ideal word count per sentence is 20 to 30 words.
Going beyond that can confuse your readers as thoughts mix up.
Paragraphs should also be separated into three sentences so they don't look like blocked texts.
Use visual aids to help readers process the information faster
As visual beings, we find images more engaging than texts.
Response rate is also faster on photos and videos than ordinary texts.
Therefore, add at least one relevant and high-quality image or video on your post. This makes people stick around your blog longer.
Also, include screenshots to get your point across.
This works great for tutorials and how-to articles. And rename your images with targeted keywords to increase your chances of being discovered.
Optimize your content for organic search
Here are a few tips to get you started here:
Implement the best on-page SEO practices to increase your rankings.
Include a short and concise meta description on your post.
Optimize images by using the right captions and improve formatting.
Shorten your page load time and ensure your content to be 100% original.
Conclusion
Writing content that remains topical and relevant despite the passing of time is harder than it seems.
Thankfully, there are professionals like SEOExplode who can get the job done without any fuzz.
Creating evergreen content not only saves you time and effort but also provides value to your audience for a much longer time.
It's the kind of content that pays off, even after years since publishing.
It also amplifies your efforts, maximizes traffic, and ensures higher conversion!