Last Updated on September 24, 2020
With music now mostly digital, it is the preference of many people to have all their favorite tunes stored on their computer and iPod, mp3 player or even on their Smartphone.
In some cases, you may have difficulty to identify music in YouTube videos that you have wanted for awhile. Often, figuring out how to rip the song from the video seems like a perplexing task, especially if you don't have special software installed to your computer.
However, if this is the case and you want to convert the video to mp3, you can use one of many great websites that allow you to convert files to this format. Best of all, the service from all of these sources is completely free to use.
Today we have listed some of the top tools for your convenience:
Best YouTube To Mp3 Converters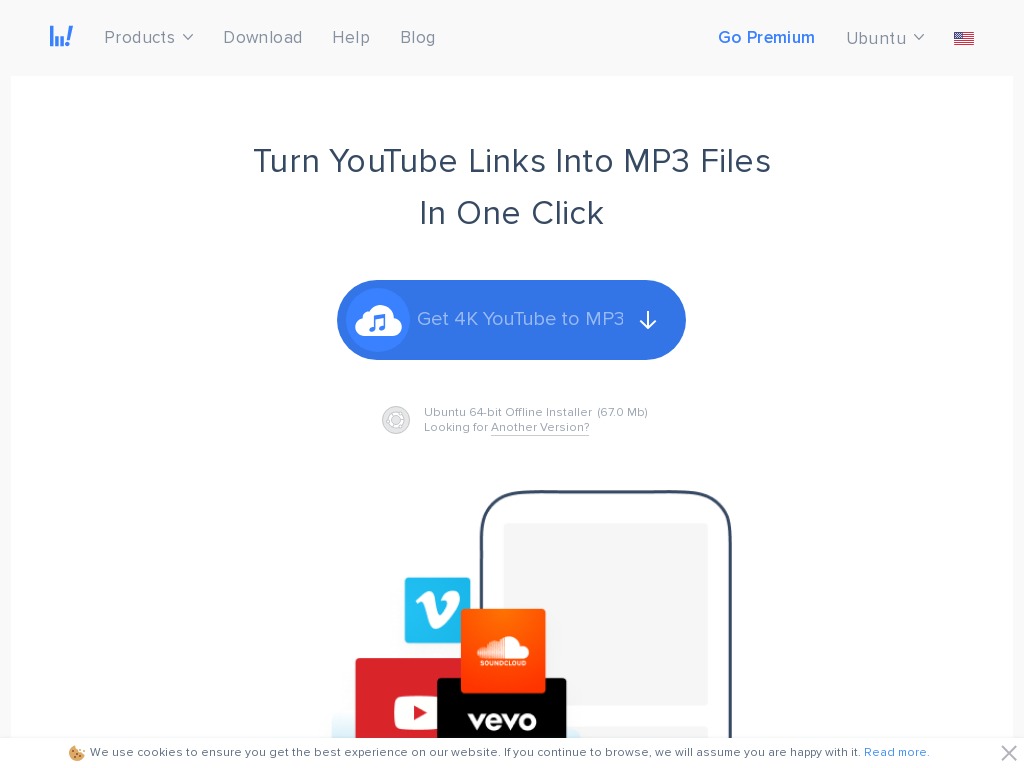 This tool allows you to easily turn Youtube links into MP3 files. All you have to do is paste the link to a song you want to download into the application. After the download is finished, you can transfer the music to your smartphone, tablet, or flash drive to enjoy it everywhere you go. We love their clean interface, straightforward operation, and quick music saving.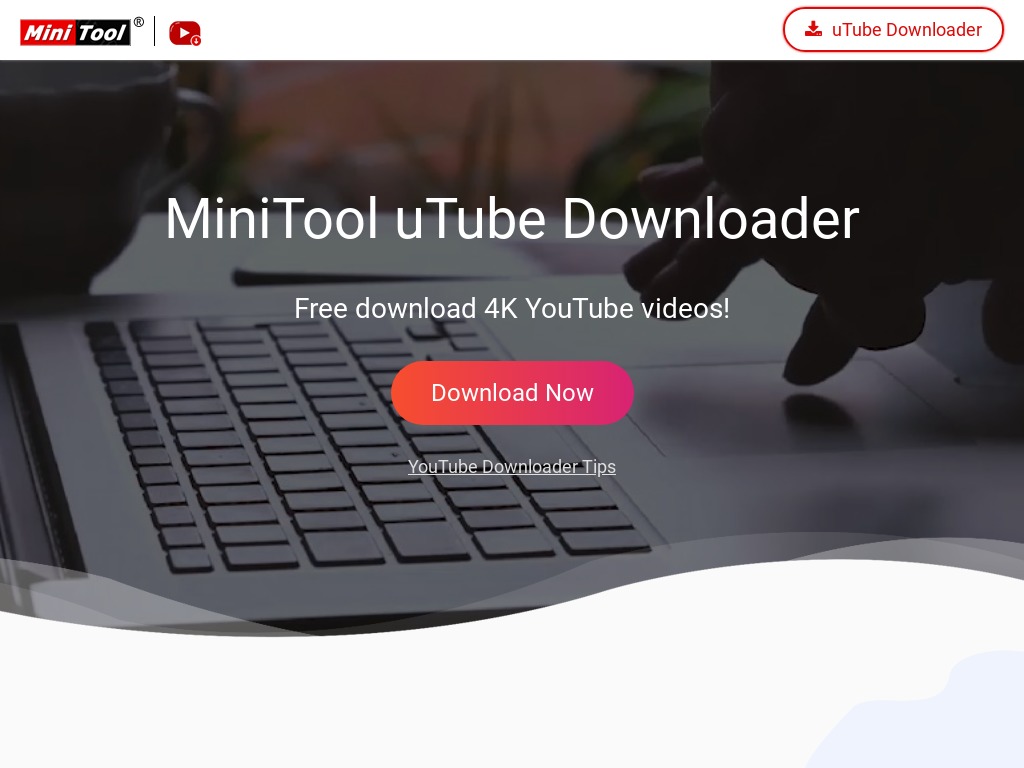 MiniTool uTube Downloader can download audio from YouTube easily. This free YouTube downloader easily convert YouTube to MP3, WAV. The software highlight is the built-in search feature, which empowers you to find your desired music and videos with only a click. With only a click, you could also easily batch download multiple YouTube 4K/1080P/720P videos, download video/movie subtitles, and save YouTube playlists to your computer.
3. VideoDuke – Progressive Video Downloader for Mac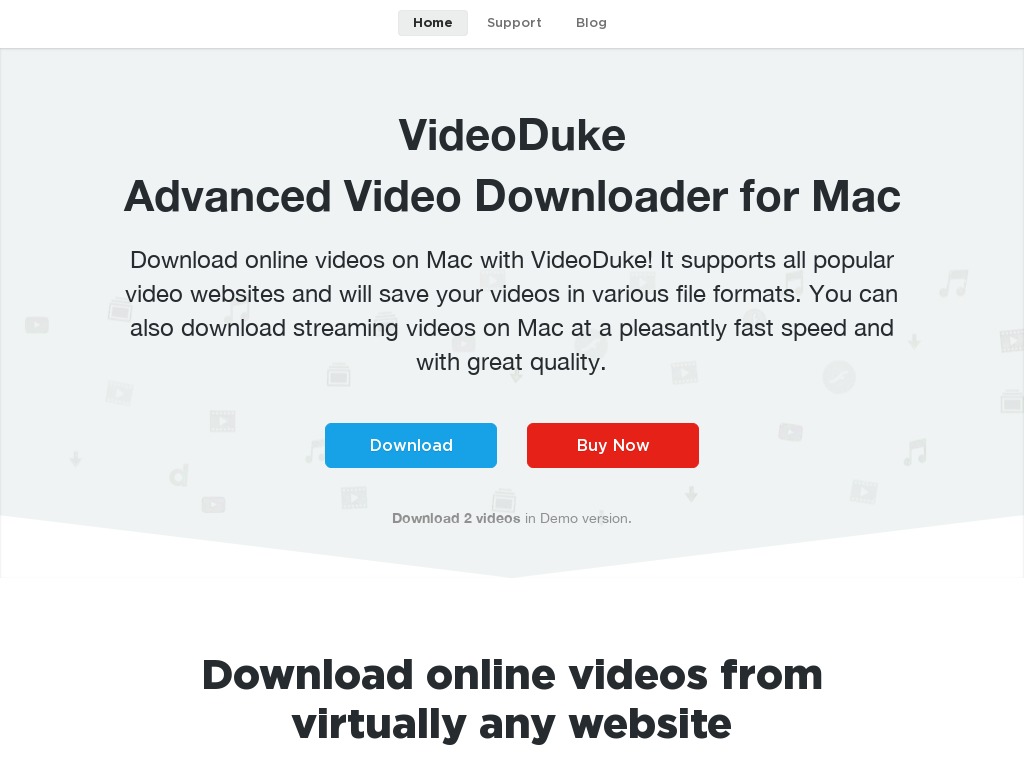 Using VideoDuke is easy and intuitive – just type your search words in the app's built-in browser to find the videos you'll download from the web. VideoDuke supports all popular video websites, such as YouTube, Dailymotion, Vimeo with quick access buttons.
WinX Video Converter is a free but powerful tool. It supports to download 4K, HD videos and audios from YouTube, as well as auto convert video to MP3, AAC, FLAC, ALAC without quality loss. Batch download is also available with this software. 
The operation is pretty easy. Just copy and paste the YouTube URL to the software and it would download the file immediately.
YouTubNow is a powerful service that allows you to find and download your favorite YouTube videos as well as music tracks quickly, easily and absolutely for free. No need to install different software or apps!
Simply paste a YouTube link into the search box, select a video quality and click the Download button.
Main Features:
YouTube to MP4 Converter
No Sign up
Higher Download Speed with Original URL Substitution
Support of Multiple Formats (144p, 240p, 360p, 480p, 720p, or 1080p)
Cross-browser Platform
Unlimited Downloading
Listen to YouTube is a great free website that allows you to convert YouTube videos to mp3 format. This is an easy process and only requires you to paste a link into a field. You can choose standard or high quality output.
After a few minutes, the process will finish and you will be able to download your new mp3 file. There is no limit to how many downloads you can make with this wonderful free service.
Dirpy is another free website that allows you to convert YouTube videos to mp3 files. As with the other websites, you will have to copy and paste a link to a YouTube video into a field for the conversion process.
You can even download YouTube videos as they are as well with this great service. Convert as many files as you like and enjoy them on your smartphone, computer or iPod.
Xenra is also free and enables you to get your favorite songs in mp3 format from YouTube videos. Copy and paste a link into the field and click the "Download Now" button to start the download process.
Once this is done, the video will be available for conversion on the site's server, and after the final process, you can download the file for your own enjoyment.
YouTube mp3 dot TV is another excellent resource for obtaining your favorite songs in mp3 format from YouTube videos. It is free and allows you to get your file in normal or high quality.
Again, you will have to copy and paste a link from YouTube and enter it into an allotted field for conversion to mp3. If you want to download YouTube videos proper, you can do that as well.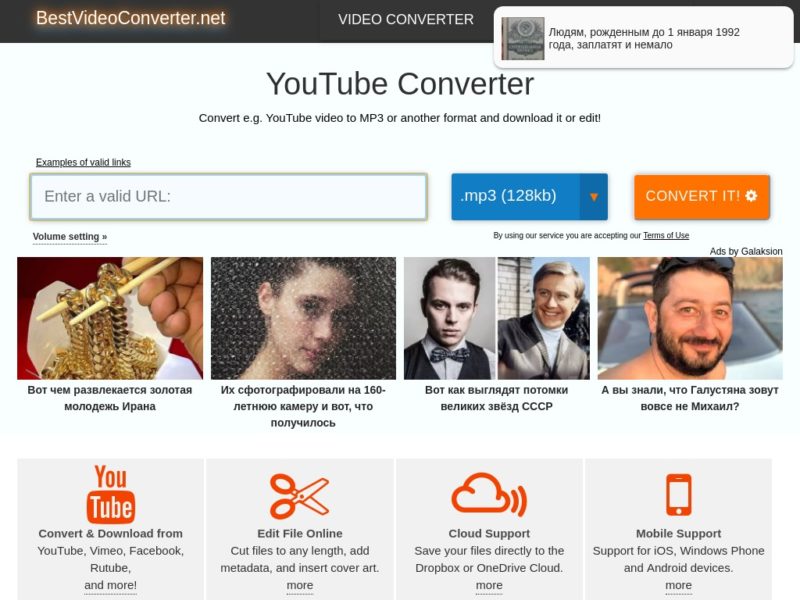 If you're the type who would like more control of what they download, then this YouTube to mp3 converter is for you.
Aside from being able to convert videos for free, you can also edit the output before you save it on your device. Use this tool to crop music files, as well as enter details such as artist name, track or album number, title, and genre.
The only downside is that it has plenty of ads. But it's nothing any ad blocker can't take care of. Just make sure you have the appropriate online security apps (e.g. antivirus software) and you should be able to use this online tool with ease.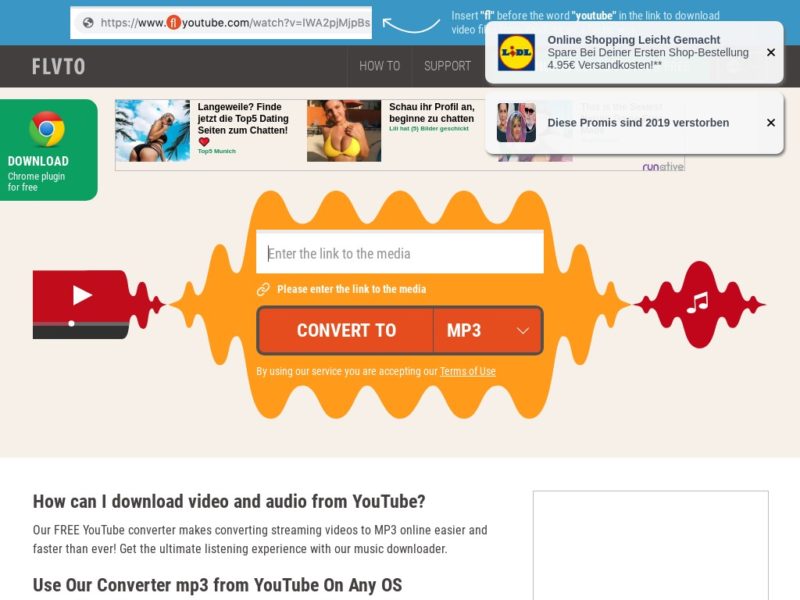 Want something quick and straightforward? FLVTO is a great option for people who are looking for a quick and simple solution to getting their favorite YouTube videos directly on their device. This tool even has a Chrome plugin so you'll always be ready to download clips that catch your fancy.
At the homepage, just enter the YouTube URL and click Convert. Aside from mp3, they offer other file options like MP4, AVI, AVI HD, and MP4 HD. Mac user? Don't worry, this tool works on almost every OS, including Linux and Windows.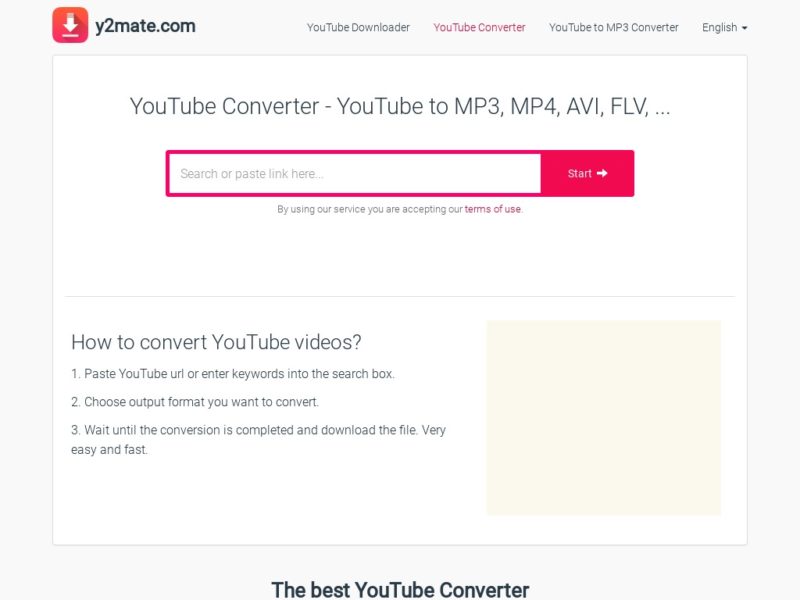 This online YouTube to mp3 converter is fast, free, and gets the job done in whatever format you need your file to be. From audio (MP3, WAV, AAC, OGG, WMA, FLAC) to video (AVI, MP4, MPG, MOV, WMV, KMV, M4V, WEBM, FLV, 3GP), all you need is to copy-and-paste the URL into the field and click Start.
If you're just after an MP3, they have a separate YouTube to MP3 Converter that lets you immediately convert and download to this format without the hassle of creating an account.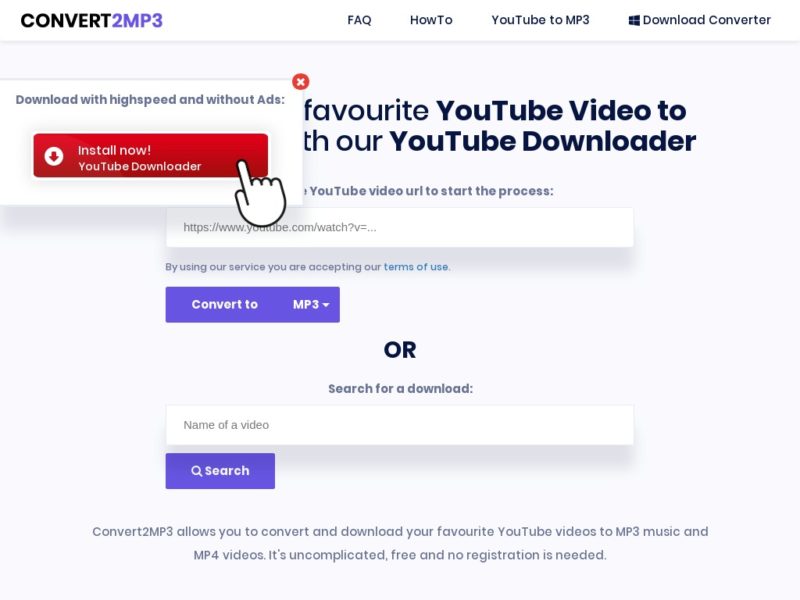 For those who are only concerned about MP3 or MP4 formats, then this online tool is for you. Created with simplicity in mind, it's one of the most basic converters out there.
Choose to either a) enter the URL of the YouTube video, or b) search for the name of the video using keywords. Then, select whether you want an MP3 or an MP4 format. And that's it – it's fast, easy to use, and reliable.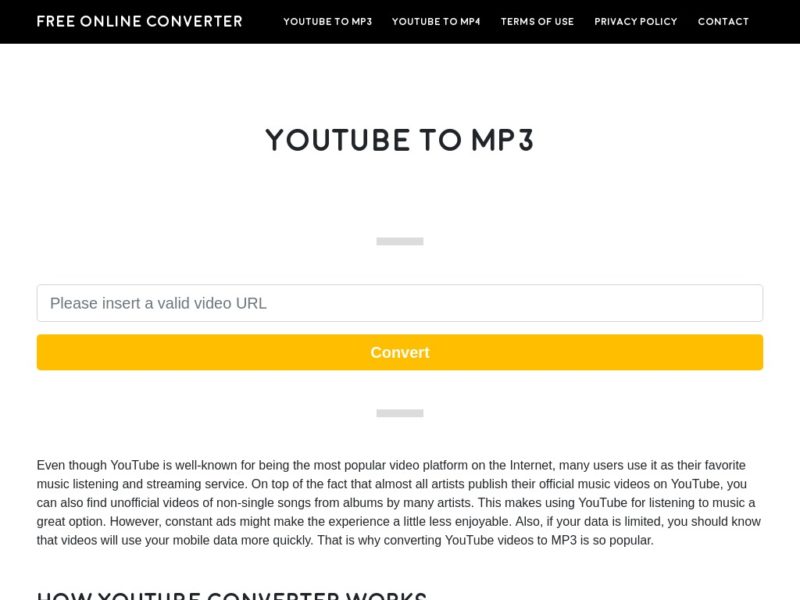 If you're not yet ready to subscribe to YouTube Premium, a dependable online MP3 converter that's also free is something good to always have on hand. Like Free Online Converter, for instance. All you need to do is enter the YouTube URL, click on Convert, and wait for it to do its thing.
Depending on how big the file is (as well as your Internet speed), it may take a while to turn it into MP3. But after which, you can finally enjoy your fave videos or music without those pesky ads – or keeping the YouTube app open.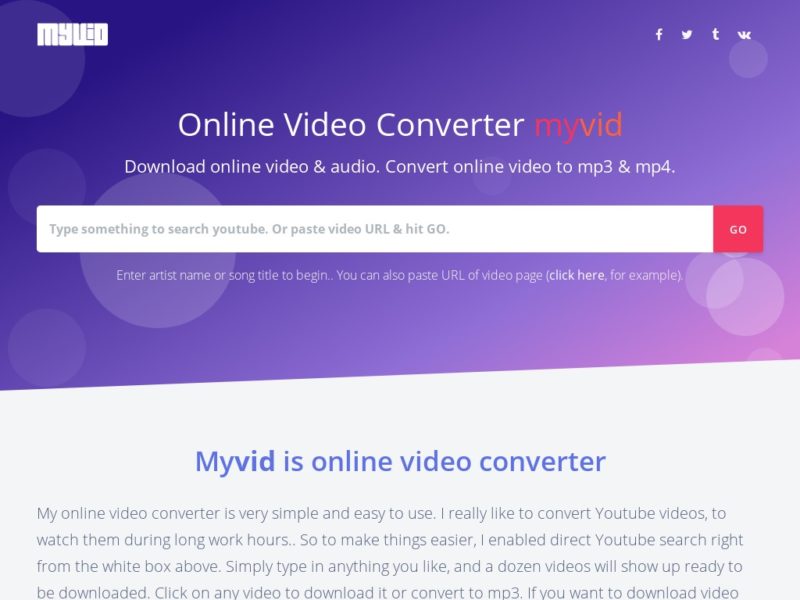 No need to go to YouTube to look for that video you wish to convert. Simply type in the title, or keywords, and this online tool will present you with a bunch of options. Click on one to begin the conversion process.
After that, right-click on the download button, and pick Save Link As to download onto your device. The website also offers 10 other ways to download your files, such as MP4, WEBM, or M4A.
The best part is that this downloader works well with other websites that host music and video, some of which are: YANDEX, TWITCH, TIKTOK, SOUNDCLOUD, LYNDA, SOHU, NAVER, MIXCLOUD, FACEBOOK, DAILYMOTION, ESPN, AOL, BBC, and REDDIT.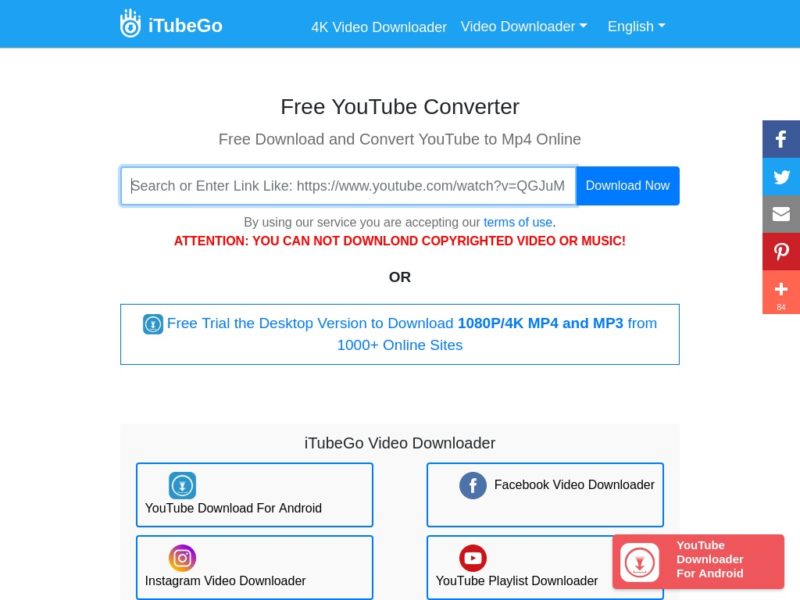 Sick of always looking for videos on YouTube? Wishing you can also download those funny clips that you see from Instagram, Vimeo, or Facebook? Now you can with this free YouTube video converter.
The process is similar to other online converters: copy-and-paste the URL on the text field and wait for the process to be completed. Once done, it will display a download link, and another option to save it in other formats.
This tool works with YouTube playlists, as well as Dailymotion, Vevo, and Liveleak, among its dozens of supported websites.
This tool is going to come in handy for those who need a free converter for their files, too. Aside from being able to convert YouTube videos to MP3, users will have the ability to upload WAV, OGG, AAC, MP4, WMA files to be changed into MP3. The website also supports files from Vimeo and MetaCafe.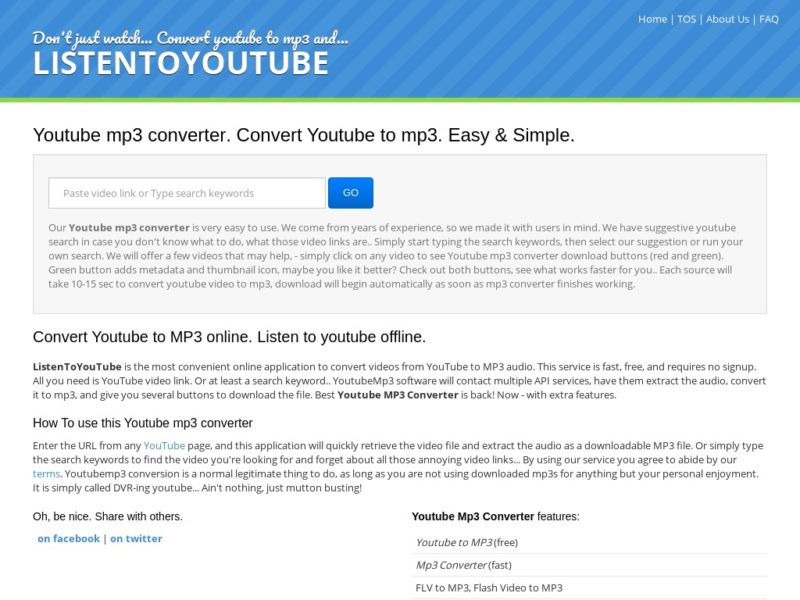 Looking for a fast and safe way to listen to YouTube music offline? Then download them using this free online converter! With years of experience and a great track record with users, this is one tool you should bookmark OR install as a free app.
One of the biggest downsides to converting YouTube videos is file size. While there's no shortage of free online converters to do the job, there's not a lot out there that can properly handle long video lengths. So say hello to your new best friend when it comes to unlimited downloads of long videos: MP3FY.
This online converter tool is not only fast and user-friendly, it can also convert unlimited video length. Plus, it supports hundreds of websites that host video and music, including Facebook, Instagram, and Vimeo. So whether it's an audio book or a movie, MP3FY has definitely got your back.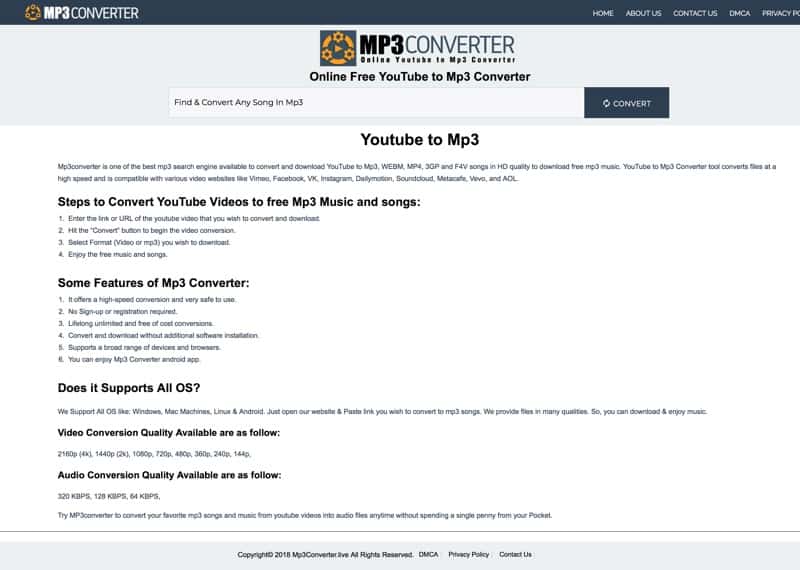 Mp3converter is one of the best mp3 search engine available to convert and download YouTube to Mp3, WEBM, MP4, 3GP and F4V songs in HD quality to download free mp3 music.
The process is very simple:
Enter the link or URL of the youtube video that you wish to convert and download.
Hit the "Convert" button to begin the video conversion.
Select Format (Video or mp3) you wish to download.
Enjoy the free music and songs.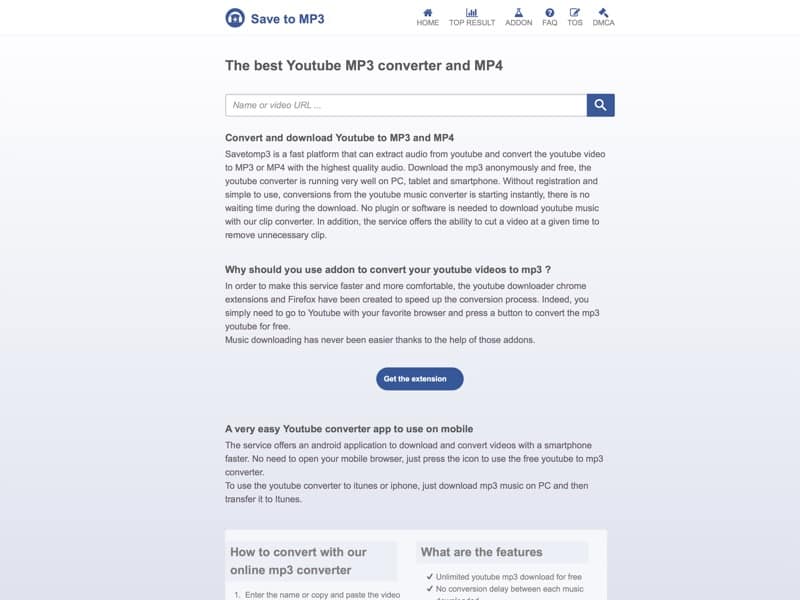 Savetomp3 is a fast platform that can extract audio from YouTube and convert the YouTube video to MP3 or MP4 with the highest quality audio. Download any mp3 anonymously and free. No registration required!
YouTube to mp3  is a website that is based in Australia and offers a free service that can convert a video of your choice to an mp3 file. It is very easy to use and fast. All you have to do is to copy a URL into a field and click the button below for conversion. The process takes between three and four minutes. There is no limit to how many downloads you want.
Conclusion
We are not encouraging anybody to use YouTube only for download songs that could be purchased on Amazon, iTunes, Beatport, or any other digital music outlet. These tools are only for songs that were nowhere to be found.
Music artists work just as hard as you do. Please use these tools cautiously and support your favorite artists. Plus to be 100% honest with you, YouTube videos do not provide the best music quality either. Take this info as you will.
And if sound quality is what you're after, you should consider using one of the paid music services (they're really cheap, $20 a month cheap) like SoundCloud or Spotify, or even Youtube's Premium service for ad-free streaming of all their videos.
Don't have access to any (or all) the music services? Then you should definitely use a VPN to unblock them.