Who Is Kim Kardashian?
Kimberly Kardashian West, popularly known as Kim Kardashian, is an American media personality, model, actress, and businesswoman. Kim Kardashian first came onto the spotlight while she was still working as a friend and stylist of the supermodel, Paris Hilton. She received a wider attention in 2007 following the leakage of a 2002 sex tape featuring her and her former boyfriend, singer Ray J.
But it's her appearance in the E! Television reality series, Keeping Up with the Kardashians, which fully cemented her position as an actress and socialite.
The series has been running from 2007 to date. Its success has led to various spinoffs, including Kourtney and Kim Take New York that ran from 2011 to 2012, and Kourtney and Kim Take Miami that ran from 2009 to 2013.
Quick Facts
| | |
| --- | --- |
| Full Name: | Kimberly Noel Kardashian |
| Popular Name: | Kim Kardashian |
| Gender: | Female |
| Birth Date: | October 21, 1980 |
| Age: | 42 years |
| Parents: | Robert Kardashian and Kris Jenner |
| Siblings: | Khloe Kardashian, Kourtney Kardashian, and Rob Kardashian and Half-siblings (Burton Jenner, Brandon Jenner, Brody Jenner, Keylie Jenner, and Kendall Jenner) |
| Birth Place: | Los Angeles, California |
| Nationality: | American |
| Ethnicity: | English, Irish, Scottish, Dutch, and Armenian |
| Education: | Marymount High School |
| Marital Status: | Divorsed. Previously married to Damon Thomas (2000 – 2004) and Kris Humphries (2011 – 2013) and Kanye West (2014 – 2021) |
| Sexual Orientation: | Straight |
| Wife/Spouse: | N/A |
| Children: | Yes, 4 |
| Dating: | N/A |
| Net Worth: | 1 Billion |
| Source of Wealth: | Acting, Modeling, Social Media, and Entrepreneurship |
| Height: | 5′ 3″ (1.59 m) |
| Weight: | 56 kg; In pounds: 123 lbs. |
Early Life and Career Information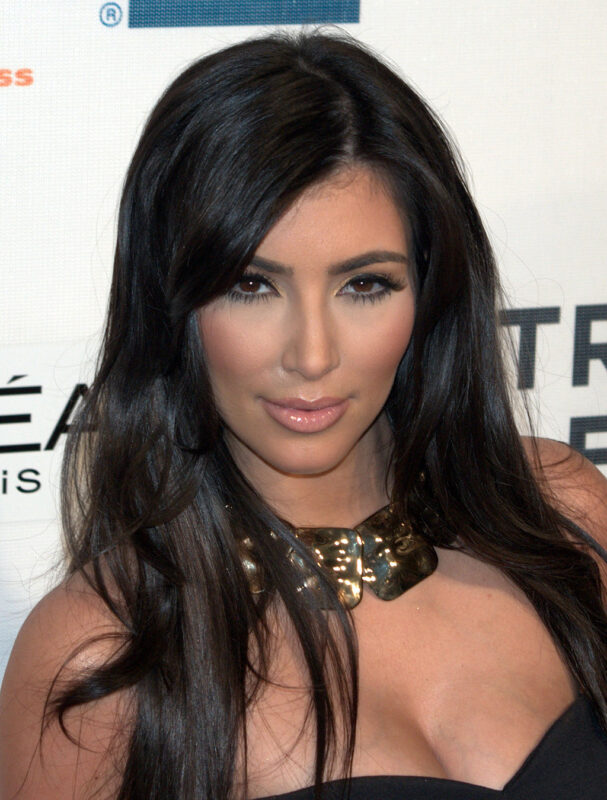 Kim Kardashian was born on October 21, 1980 in Los Angeles, California, to Robert Kardashian and Kris Jenner Kardashian. Kim became a socialite from working as an assistant and stylist for famous supermodels, including Paris Hilton. When a sex video of her and former boyfriend was leaked in 2007, her popularity shot through the roof.
Kim has since been a household name, especially after landing a role in the sensational reality TV show, Keeping Up with the Kardashians. She has used her fame to develop a powerful social media brand which contributes significantly to her wealth. Besides Keeping Up with the Kardashians, Kim Kardashian has appeared in numerous other television shows and movies.
Here's a list of some shows the model and socialite has featured in:
• The Simple Life (2003 – 2006) – Appeared in four episodes
• Dancing with the Stars (2008) – Appeared in six episodes as a contestant
• Kourtney and Kim Take Miami (2009 – 2013) – Appeared in 19 episodes
• America's Next Top Model (2009 – 2011) – Made a guest star appearance in two episodes
• Kourtney and Kim Take New York (2009 – 2013) – Appeared in 18 episodes
The model has also graced numerous other series, including CSI: NY, Brothers, Beyond the Break, How I Met Your Mother, 2 Broke Girls, Last Man Standing, to mention but a few.
In films, Kim Kardashian has featured in Disaster Movie (2008), Deep in the Valley (2009), and Temptation: Confessions of a Marriage Counselor (2013).
Kim Kardashian's Net Worth
Kim Kardashian had a net worth of $1 billion, as of 2023. She has earned her wealth through numerous endeavors, including acting, modeling, social media, endorsements, and other investments.
According to recent reports, Kim Kardashian earns between $70 and $80 million every year. When she started off at Keeping Up with the Kardashians, her salary was a paltry $15,000 per episode. However, she has had her pay increased to $500,000 over the years. In 2015, Kim Kardashian earned $53 million, becoming the highest-paid celebrity on earth.
1. Kim Kardashian's Business Ventures
One of the most commercially successful business ventures by Kim Kardashian is her KKW Beauty Line. The business is believed to generate well over $100 million in gross annual revenue.
Another notable investment by the model is the mobile game – Kim Kardashian: Hollywood. Reports indicate that at some point, this game was one of her highest-earning investments. As of June 1, 2020, the game had garnered more than 60 million downloads and generated over $200 million in revenue. Kardashian receives 28% of all the revenue that the app generates.
Other business ventures by Kim Kardashian include a clothing line at Sears, a line of tanning products, weight loss products, etc.
2. Kim Kardashian on Social Media
Kim Kardashian is one of the most successful social media personalities. She is believed to earn between $300,000 and $500,000 for every paid post on Instagram. According to estimates, Kim takes home between $1 million and $2 million in monthly Instagram revenues.
But Kim Kardashian doesn't just endorse brands on social media. She also makes money in offline brand partnerships. Some of the brands she has entered into endorsement deals with include Carl's Jr. and Madame Tussauds.
3. Kim Kardashian in Real Estate
Kim Kardashian's real estate portfolio includes several lavish homes across the US. She has a Tuscan-style mansion in Beverly Hills that she acquired in 2010 for $4.8 million. She previously owned a home in Bel Air, California, which she purchased in 2013 for $9 million and sold in 2017 for $18 million.
Kim presently lives with her husband, Kanye West, in Hidden Hills, California. The couple purchased the property in 2014 at a cost of $20 million. After undergoing numerous upgrades and renovations over the years, the home is currently valued at more than $60 million.
In addition to the above ventures, Kim Kardashian also earns from acting, film production, and show appearances.
Life Lessons from Kim Kardashian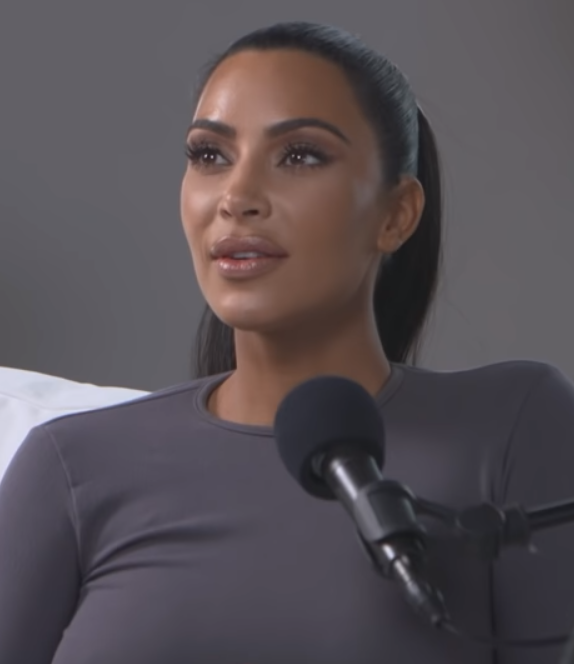 1. Always associate with people who can lift you up
If you're yearning for success, it's prudent to associate with people who can make you visible and discoverable. Were it not for her association with socialites, the world would probably not have known Kim Kardashian by now.
2. All publicity is good publicity
There are only two types of publicity; good publicity and bad publicity. If you're already an established brand, you wouldn't want to engage in endeavors that put a dent on your reputation. But if you're still aspiring for greatness, then all publicity work in your favor.
3. Income diversification is a crucial ingredient of wealth creation
Kim Kardashian understands that no one ever became rich from one income stream. As such, she has learnt to diversify her income channels. Not only is she a model, but she also earns from social media campaigns, acting, and other personal investments.
The following are some of the quotes by Kim Kardashian:
"At the end of the day, being happy being who you are is important, and I feel like we are so blessed to have the support system and the best family to really just support each other no matter what we're going through."
"It's fun to have a partner who understands your life and lets you be you."
"When there are so many haters and negative things, I really don't care."
"I love when people underestimate me and then become pleasantly surprised."
"I'm just really supportive of everyone – even though I believe that things should be equal, people have different circumstances in their life that have taught them to be who they are. Even if I don't agree with them, I don't judge them. I'm a really non-judgmental person."
Conclusion
Kim Kardashian is one of the richest celebrities ever to have come out of Hollywood. And she has her hard work, incredible talents, and business acumen to thank for her impressive net worth.