Last Updated on January 20, 2022
Who Is Kris Jenner?
Kristen Mary Jenner (formerly Kristen Mary Kardashian) is an American television personality, socialite, entertainment manager, television producer, actress, writer, and talk show host.

As a media personality, Kris Jenner is best known for starring in the reality television series Keeping Up with the Kardashians, which is aired on E! She stars on the show alongside her former husband Bruce Jenner, as well as her children Kourtney Kardashian, Kim Kardashian, Khloé Kardashian, Rob Kardashian, Kylie Jenner, and Kendall Jenner.

Besides starring in Keeping Up with the Kardashians, Kris Jenner has also produced more than 70 episodes of the series. She was also the executive producer of the series' spinoffs, including Kourtney & Kim Take New York, Kourtney & Kim Take Miami, Khloé & Lamar, etc.
Quick Facts
| | |
| --- | --- |
| Full Name: | Kristen Mary Jenner |
| Popular Name: | Kris Jenner |
| Gender: | Female |
| Birth Date: | November 5, 1955 |
| Age: | 66 years |
| Parents: | Robert True Houghton and Mary Jo Shannon |
| Siblings: | Karen Houghton |
| Birth Place: | San Diego, California |
| Nationality: | American |
| Ethnicity: | Dutch, English, German, Irish, and Scottish |
| Education: | Clairemont High School |
| Marital Status: | Divorced. Previously married to Robert Kardashian (from 1978 until their divorce in 1991) and Bruce Jenner (from 1991 until their divorce in 2015) |
| Sexual Orientation: | Straight |
| Wife/Spouse: | N/A |
| Children: | Kourtney Kardashian, Kim Kardashian, Khloé Kardashian, and Rob Kardashian (from her marriage to Robert Kardashian) and Kylie Jenner and Kendall Jenner (from her marriage to Bruce Jenner) |
| Dating: | N/A |
| Net Worth: | USD 170 million (as of August 1, 2021) |
| Source of Wealth: | Reality Television, Social Media, Acting, Television Production, Writing, Talk Show Hosting, Endorsement Deals, and Other Ventures |
| Height: | 5′ 6″ (1.68 m) |
| Weight: | 62 kg; In pounds: 136 lbs. |
Early Life and Career Information
Kris Jenner was born on November 5, 1955, in San Diego, California, to Robert True Houghton and Mary Jo Shannon. Her parents divorced when Kris was only seven years old. Following the divorce, Mary Jo took up the sole responsibility of raising Kris and her younger sister, Karen. A few years later, Kris' mom married businessman Harry Shannon.

Kris Jenner attended Clairemont High School, where she graduated in 1973. In 1976, she worked as a flight attendant for American Airlines. She accepted several jobs on her path towards becoming the accomplished businessman that she is today.

Before teaming up with her family in the Keeping Up with the Kardashians reality TV show, Kris Jenner had already established several successful business ventures, including the Los Angeles-based Jenner Communications. Her empire expanded tremendously when her children became famous on reality television and social media. Not only has she co-founded numerous businesses with her children, but she also manages most of those ventures.

But even before becoming one of the Keeping Up with the Kardashians' cast members, Kris Jenner had already gained widespread prominence through her two marriages. She first became famous when her first husband, Robert Kardashian, represented O. J. Simpson in the latter's murder charges. The couple divorced in March 1991. Kris would later hit the headlines yet again after marrying retired Olympian Bruce Jenner in 1991. Bruce Jenner later changed her name to Caitlyn in 2015 after openly coming out as a transgender woman.
Kris Jenner's Net Worth
As of August 1, 2021, Kris Jenner had a net worth of $170 million. Her wealth comes from numerous channels, including television and social media, acting, modeling, writing, and her highly successful business ventures. For comparison's sake, Kris' net worth is six times less than that of her daughter Kylie, who commands a net worth of $1 billion.

Although she became widely known for starring in the Keeping Up with the Kardashians' reality TV series, Kris was already an accomplished businesswoman. One of her most notable early ventures is Jenner Communications.

The following are other income-generating ventures that Kris Jenner has been involved in over the years:

• Smooch – A children's boutique that she opened in 2004 in partnership with her daughter Kourtney. The boutique closed down in 2009.
• Kris Jenner Kollection – A clothing line that she launched in 2011 with American free-to-air television network, QVC.
• KKW Beauty – A cosmetics company that she founded in 2017 with her daughter Kim Kardashian. KKW's value rose to $1 billion when cosmetics giant Coty Inc., acquired a 20% stake in the company for $200 million in June 2020. At the time, Kris Jenner owned an 8% stake in KKW, which translated to $80 million pre-tax.
• Kylie Cosmetics – Although Kylie Cosmetics was widely viewed as entirely owned by Kylie Jenner, it turns out that Kris was also a stakeholder in the company. In November 2019, Coty Inc. acquired a 51% stake in the company for $600 million. At the time, Kris commanded a 10% stake and sold half of it for $30 million.

Modeling is another way Kris Jenner has earned her millions. She has graced the hardcovers of numerous fashion magazines, such as The Hollywood Reporter, CR Fashion Book, Harper's Bazaar, Redbook, Cosmopolitan, New You, and Es Magazine.

As an author, Kris Jenner has written two books. They include her autobiography released in November 2011 titled Kris Jenner… and All Things Kardashian and a cookbook released in October 2014, entitled In the Kitchen with Kris: A Kollection of Kardashian-Jenner Family Favorites.

And as a talk show host, Kris kicked off a 6-week trial run of her daytime show, known as Kris, on July 15, 2013. However, the show's ratings were not inspiring and Kris had to discontinue it after the trial run.
Lessons from Kris Jenner
1. Nurture your talents

After graduating from high school, Kris Jenner started off as an average woman trying to make ends meet. However, she knew she was destined to be an accomplished entrepreneur and decided to focus on nurturing her entrepreneurial ambitions.

2. Always seek opportunity

In 2007, Kris approached Ryan Seacrest and discussed the idea of the Keeping Up with the Kardashians series. Apparently, Seacrest was impressed, and the rest is history.

3. It's okay to fail a few times

Kris Jenner may be a successful businesswoman, but she has been involved in numerous failed startups. One such startup is the talk show, Kris, which failed to take off in 2013 after a 6-week trial run.
Famous Quotes by Kris Jenner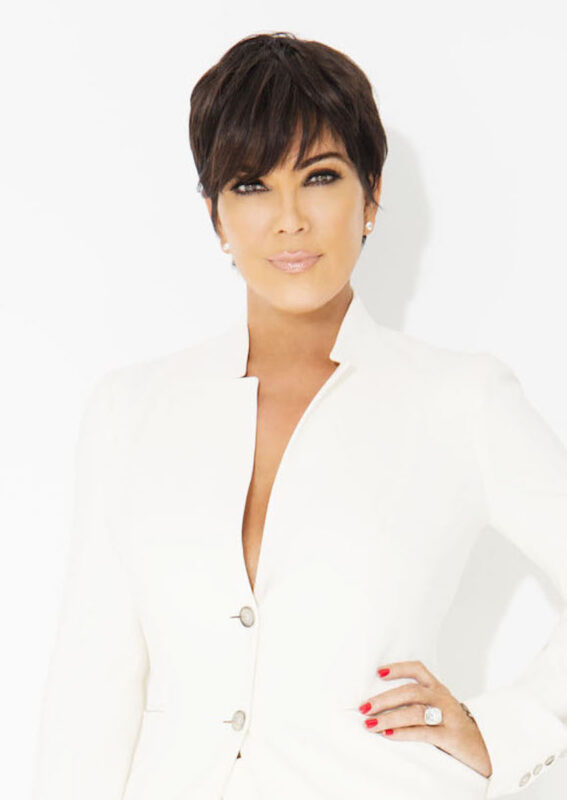 "Anything I ever wanted, I had to work really hard for. I learned the value of saving my money, trying to make something happen, and being entrepreneurial, even as a really young girl."
"I believe in God and the power of prayer."
"I live by the 80-20 rule: 80 percent of the time, you eat really healthy, and 20 percent, you treat yourself."
"My motivation is to be creative and have fun. You want to do something that keeps you on your toes for the rest of your life and keeps you busy."
"Some people don't know how to take some of the everyday, regular things that they have going for them and turn it into something else."
Conclusion
Kris Jenner is a social media star, television personality, actor, author, and businesswoman…all rolled into one. Although she is not the wealthiest member of her family, Kris has been a strong inspiration behind her children's success.