Last Updated on March 8, 2022
Michael Jackson is "The King of Pop", at least for this generation. It's arguable whether that nickname came up organically or if he came up with it himself. But today, there's no doubt in anyone's mind that the moniker belongs to him.
So, let's focus on the good things and puzzle out what lessons we can learn from The King of Pop and his musical career.
Early Life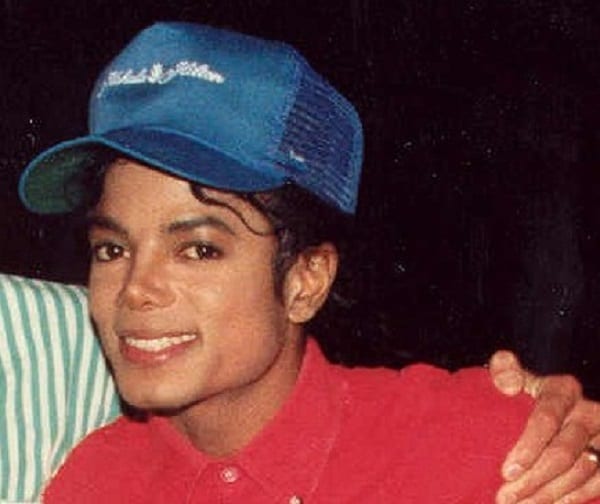 Anyone that is familiar with Jackson's early career would also be familiar with some of his family members. Michael was the lead vocalist for the Motown group created by his father, Joseph Jackson, sometime in the 1960s. This group, which would later be known as the Jackson 5, would comprise of Michael and his older brothers.
But before he was a five-year-old singing sensation, Michael was a baby. Katherine Jackson gave birth to her eight child on August 29, 1958.
Joseph himself was a musical man. He was a guitarist. However, he had to give up whatever dreams he had to find more stable work and provide for his family. When it became clear that his sons were talented, he pushed them towards music.
Michael's later revelations would suggest that it would be more appropriate to say he shoved them toward musical careers. The Jackson 5 consisted of Michael, Jermaine, Tito, Jackie, and Marlon. And reports say that Joseph had a tendency for violence when he was treating the boys.
The Jackson 5 eventually became chart-toppers. Their best singles included "I Want You Back", "ABC", "I'll Be There", and "The Love You Save."
Solo Career and Kingship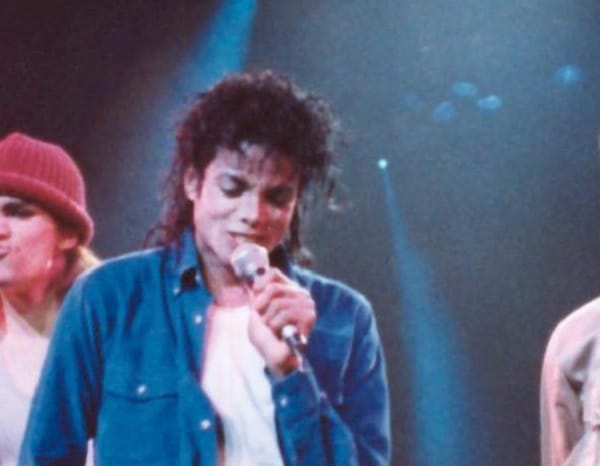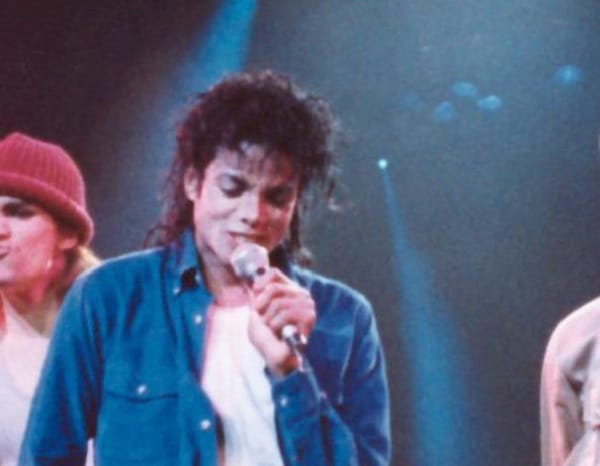 "Off the Wall", Michael's first solo album, was released in 1979. The international community received this album positively and it's not hard to see why. One of the songs featured on this album was "Rock with You." And if a song could epitomize an entire album, then Rock with You is the epitome of the groovy energy of the album.
Jackson would blaze through in the 80s. Perhaps even excluding the singles he released as part of the Jackson 5, Jackson had an amazing track record. "Thriller" is quite possibly his most acclaimed album, and he'd release it just three years after the first one.
1983 saw the debut of his signature dance move, the moonwalk, during a performance of "Billie Jean." And in the same year, he'd release the music video for "Thriller" which featured a slew of guest stars, ran 14-minutes long, and popularized the music video format for years to come. Speaking of Thriller (the album now), in 1984, Jackson would win eight GRAMMY awards and, by the end of the 80s, he'd own a total of eleven. One of which would be for "Beat It" winning Record of the Year.
Notably, he is also one of 15 people to win a GRAMMY Legend Award.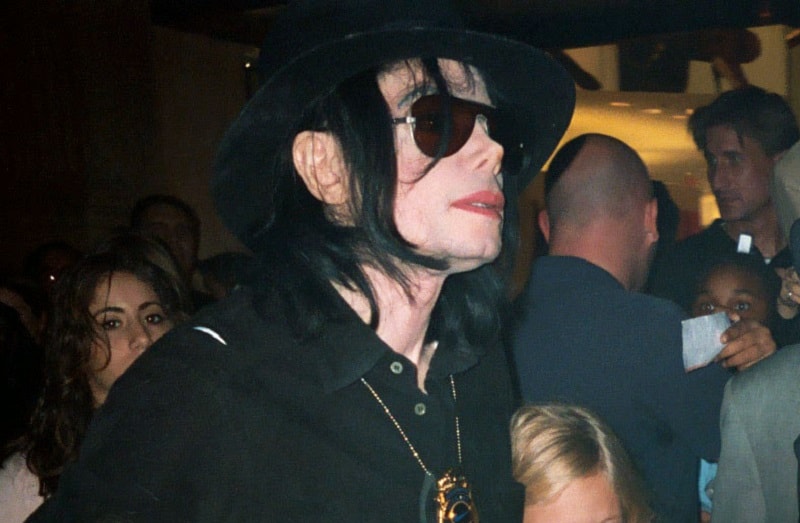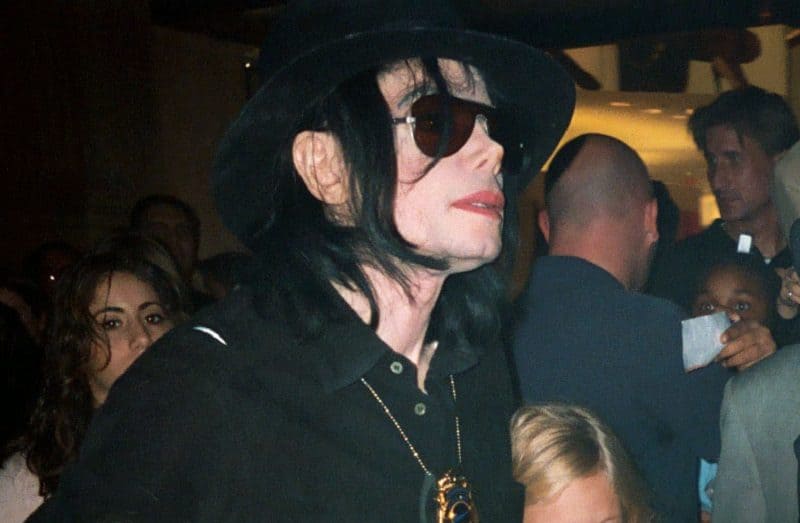 Due to the popularity of the Jacksons (the later incarnation of the Jackson 5 after they left Motown) and his own popularity as a solo artist, Jackson has the privilege of receiving twice as much love. Two stars feature his name on the Hollywood Walk of Fame. And he was inducted twice into the Rock and Roll Hall of Fame.
These feats are certainly impressive. But are they enough for people to just come up and refer to him as the "King of Pop"? One account of the story is that the nickname first surfaced in 1989 during the Soul Train Awards.
Elizabeth Taylor dubbed his ­as king before awarding him and, apparently, fans and media outlets liked it so much, they adopted it. Another story, according to Rolling Stone, tells of how he proclaimed himself king and made deals to have the name spread. This story supposes that he would only give the rights to his "Black or White" video to outlets that would call him the "King of Pop."
Whatever the origin of his nickname, he would prove later that he deserved it. Ignoring the critical acclaim for his work, there's the fan appreciation of him. Weeks after his death, he was once again at the top of the charts – more than that, he was dominating it. For a time, Michael Jackson claimed six spots of the 10-best selling albums in the United States. And reporters and fans would call him the "King of Pop" of their own accord following his death.
Michael Jackson died on June 25, 2009, due to a cardiac arrest. And in 2014, his posthumously released "Love Never Felt So Good" would make it to ninth place on the Billboard Hot 100. This would then earn him the achievement of being the first artist to have a Top 10 record for five different decades.
Sometimes it's difficult to separate the artist from the man. But however flawed Michael Jackson was, the purity of some of his songs helped millions out of their darker days.
When the adult world gets you down, why not sit back, read, and try to catch a lesson from the King of Pop?
Michael Jackson Quotes
"In a world filled with hate, we must still dare to hope." – Michael Jackson
"If you enter this world knowing you are loved and you leave this world knowing the same, then everything that happens in between can be dealt with." – Michael Jackson
"Lies run sprints, but the truth runs marathons." – Michael Jackson
"We have to heal our wounded world. The chaos, despair, and senseless destruction we see today are a result of the alienation that people feel from each other and their environment." – Michael Jackson
"When they say the sky's the limit to me that's really true." – Michael Jackson
"To live is to be musical, starting with the blood dancing in your veins. Everything living has a rhythm. Do you feel your music?" – Michael Jackson
"People ask me how I make music. I tell them I just step into it. It's like stepping into a river and joining the flow. Every moment in the river has its song." – Michael Jackson
"In a world filled with anger, we must still dare to comfort." – Michael Jackson
"Dancers come and go in the twinkling of an eye but the dance lives on. On many an occasion when I am dancing, I have felt touched by something sacred." – Michael Jackson
"I keep on dancing then it is the eternal dance or creation. The creator and creation merge into one wholeness of joy." – Michael Jackson
"Hope is such a beautiful word, but it often seems very fragile. Life is still being needlessly hurt and destroyed." – Michael Jackson
"All of us are products of our childhood." – Michael Jackson
"In their innocence, very young children know themselves to be light and love. If we will allow them, they can teach us to see ourselves the same way." – Michael Jackson
"To give someone a piece of your heart, is worth more than all the wealth in the world." – Michael Jackson
"Without the heart's wise rhythm, we could not exist." – Michael Jackson
"When children listen to music, they don't just listen. They melt into the melody and flow with the rhythm. Something inside starts to unfold its wings – soon the child and the music are one." – Michael Jackson
"In a world filled with despair, we must still dare to dream." – Michael Jackson
"A star can never die. It just turns into a smile and melts back into the cosmic music, the dance of life." – Michael Jackson
"In spite of the risks, the courage to be honest and intimate opens the way to self-discovery. It offers what we all want, the promise of love." – Michael Jackson
"I love to read. I wish I could advise more people to read. There's a whole new world in books." – Michael Jackson
"If you can't afford to travel, you travel mentally through reading. You can see anything and go any place you want to in reading." – Michael Jackson
"Children show me in their playful smiles the divine in everyone." – Michael Jackson
"I'm just like anyone. I cut and I bleed and I embarrass easily." – Michael Jackson
"I'm going to search for my star until I find it. It's hidden in the drawer of innocence, wrapped in a scarf of wonder." – Michael Jackson
"Look beyond yourself." – Michael Jackson
"They say that parenting is like dancing. You take one step, your child takes another." – Michael Jackson
"Before you judge me, try hard to love me, look within your heart? Then ask, – have you seen my childhood?" – Michael Jackson
"You're a vegetable!" – Michael Jackson
"Please go for your dreams. Whatever your ideals, you can become whatever you want to become." – Michael Jackson
"Each song is a child I nourish and give my love to. But even if you have never written a song, your life is a song. How can it not be?" – Michael Jackson
"But I will never stop helping and loving people." – Michael Jackson
"I'm really very self-confident when it comes to my work. When I take on a project, I believe in it 100 percent. I really put my soul into it. I'd die for it. That's how I am." – Michael Jackson
"When all life is seen as divine, everyone grows wings." – Michael Jackson
"Human knowledge consists not only of libraries of parchment and ink – it is also comprised of the volumes of knowledge that are written on the human heart, chiselled on the human soul, and engraved on the human psyche." – Michael Jackson
"You can't hurt me, I found peace within myself." – Michael Jackson
"If you want to make the world a better place, take a look at yourself, and make a change." – Michael Jackson
"I believe I'm one of the loneliest people." – Michael Jackson
"And in a world filled with distrust, we must still dare to believe." – Michael Jackson
"Before you judge me, try hard to love me." – Michael Jackson
"But they told me a man should be faithful, and walk when not able, and fight till the end but I'm only human." – Michael Jackson
"The greatest education in the world is watching the masters at work." – Michael Jackson
"Let us dream of tomorrow where we can truly love from the soul, and know love as the ultimate truth at the heart of all creation." – Michael Jackson
"Just doing as well as you did last time is not good enough." – Michael Jackson
"This world we live in is the dance of the creator. Dancers come and go in the twinkling of an eye, but the dance lives on." – Michael Jackson
"The meaning of life is contained in every single expression of life. It is present in the infinity of forms and phenomena that exist in all of creation." – Michael Jackson
"Consciousness expresses itself through creation. This world we live in is the dance of the creator." – Michael Jackson
"You can't do your best when you're doubting yourself. If you don't believe in yourself, who will?" – Michael Jackson
"My fans truly are a part of me, we share something that most people will never experience." – Michael Jackson
"Some friends are like shadows, you only see them when the sun shines." – Michael Jackson
"My attitude is if fashion says it's forbidden, I'm going to do it." – Michael Jackson