Last Updated on November 22, 2020
What makes a house a home? There's the love of family and friends, memories made in every room, and of course, that wonderful feeling of being surrounded by your favorite things. Sure, you can always buy shiny stuff from the store or from catalogs. But think about how you want to feel years from now.
When you look at those walls, corners, and tables, you want objects that speak to you on a personal level. Special objects that tell your story, and that of your family.
Here's where canvas prints come into play. Find out how you can personalize your home using today's most popular home decor idea.
Benefits of Canvas Prints
A canvas print is an image printed directly onto a canvas. They have been making a buzz in interior design in the last couple of years thanks to their versatility and affordability. If you have plenty of photos lying around, you can finally put them to good use. Plus, they look great on any concept – from modern to rustic.
They are pretty low maintenance and are highly customizable. From size, shape, to style, your imagination's the limit! Canvas printing services, like CanvasChamp, make it easy to order and customize your own canvas print products online. They offer reasonably priced and beautiful prints for your home or office. You can give these as gifts, too!
CanvasChamp lets customers avail of all kinds of products to suit varied tastes. Aside from wall displays, you can hang on any room, there are wood prints, photo blocks, pillowcases, frames, coasters, blankets, and more! These items are not only functional, but they will also bring a smile to your face.
Using your own photos for your home adds a personal touch like no other. When you look around and see images of your family and friends, you know you've created a space that is truly your own.
How to Personalize Your Home with CanvasChamp
1. Go Big at Home
Imagine your wedding or family photo as a large canvas print gracing your living room or bedroom. Because of its sheer size, it's going to be the first thing that you and your guests will see. Wouldn't that be brilliant? It's an instant showstopper!
Shop at CanvasChamp now and get 20% off on pop art canvas prints. Put it on your foyer to greet you and your guests when they walk in or pick a barren sitting area to bring it to life.
2. The Modern Minimalist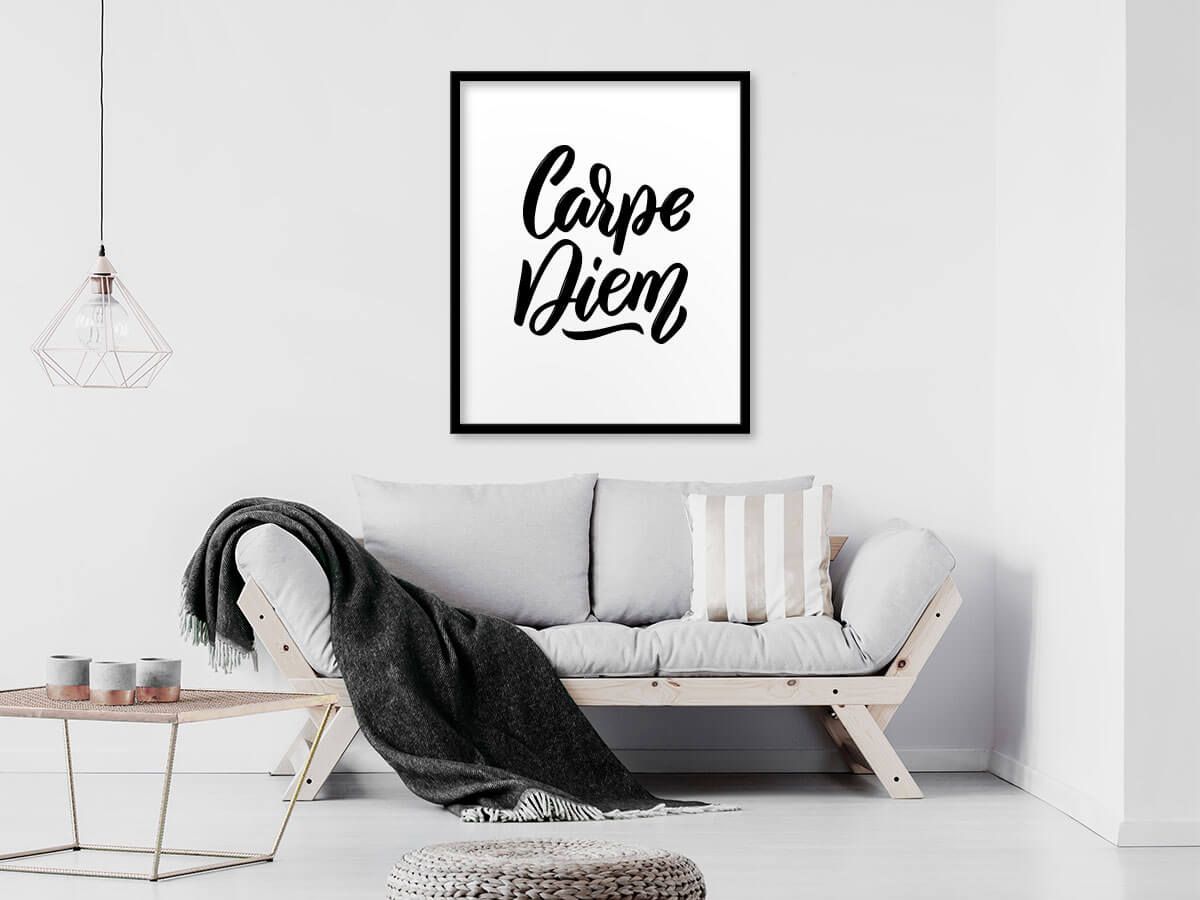 CanvasChamp has a huge collection of customizable items to select from. You can definitely find something that will fit your home and lifestyle.
If you want to explore Scandinavian aesthetics for example, why not try their custom photo 3D lamp that's both practical and gorgeous. It's a wonderful way to preserve memories, and brighten any room at the same time. The soft yellow glow can even serve as a night light for your little ones. For your spouse, these lamps can give your bedroom or living room a soft, romantic radiance.
3. The Lost Art of Handwriting
Don't limit yourself to images. Text can also be used on canvas prints. Do you want to remember the lyrics to your wedding song forever? Or maybe you're touched by the messages of your guests at a party and you want to frame them in your room? These are just a few ideas.
Other alternatives include old family recipes, handwritten love letters, popular quotes, book texts, prayers, and poems. Print them as they are, or lay them over some lovely images. This is an exciting opportunity for wordsmiths to showcase what they've got!
4. Doodles of Love
Children grow up fast – but their art doesn't have to. Any space in your home can benefit from a peel and stick print that you designed yourself. Imagine your kids' doodles displayed on kitchen walls, or as a surprising addition to your home office.
Another cool option? Turn your kids' childhood photographs into photo puzzles! Surprise everyone on game night when you pull out jigsaw puzzles from their first day of school, first trip to the zoo, or their sixth birthday party. CanvasChamp offers a Canvas, Pillow, and Puzzle Bundle with FREE shipping at A$69.99 so you can start decorating today!
5. Memories Not Forgotten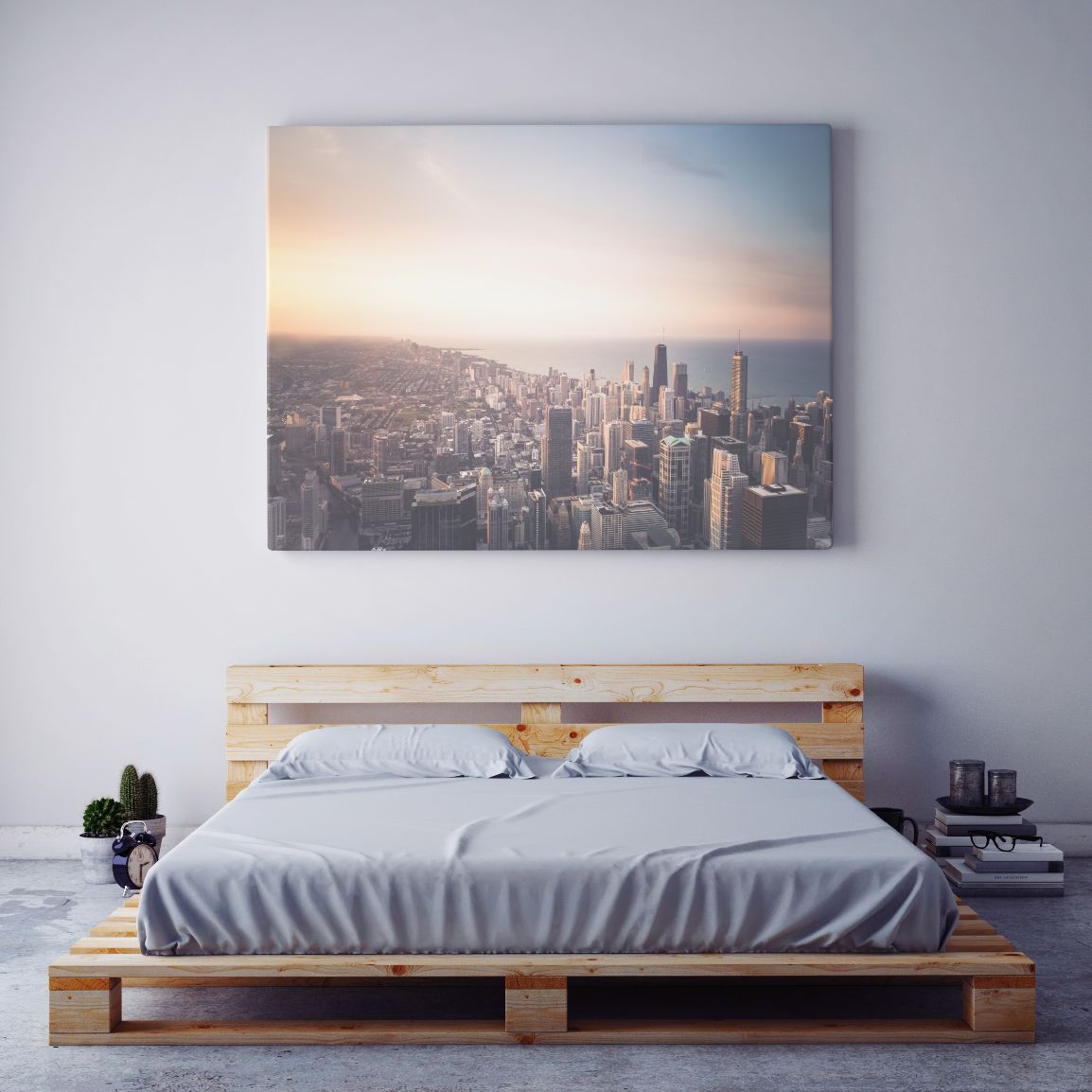 Your phone is probably filled with all kinds of images taken over the years. Pictures of your first apartment, flowers from the park where you met your spouse, random shots taken inside cafes, galleries, streets, or in the city…
Don't let these gorgeous memories lie dormant on your gadget. CanvasChamp recommends split canvas printing where you can create multi-panel prints of a single photo. This exceptional method will transform your room into a stunning work of art. You can use any type of images: from common, everyday objects like the door of your first house, to special moments like your children playing in the pool.
6. Vintage Is Always In
Whether you have a contemporary or country style home, you can count on vintage photos to jazz up any wall or empty space. They're classy, timeless, and a great conversation piece. Got photographs from your mom or grandparents? Now would be a great time to enhance and enlarge them.
Personalizing your home doesn't need to be expensive. CanvasChamp offers all kinds of discounts so you can unleash your creativity immediately. Choose from any of their active coupons, or select from their bestsellers, such as sitewide A$10 off on orders above A$75 and 10% off on split canvas prints that start from A$22.72.