When you're a creative, you understand that it's not just a single element that takes the projects you work on to the finish line. It's a number of different aspects, all working together to create that perfect blend.
Photos, videos, background music – all these chip in to make your next big project a truly huge success. However, there is also a misconception that for you to get the results you want, you would also have to invest a huge amount to get high quality results. This is completely untrue.
Thanks to different kinds of licenses (and the good hearts of generous creatives), there are a lot of great resources out there that can make your work better.
Wary of free stuff online? Don't be! Just because something is expensive does not mean that it's high quality or effective. In the same way, something that was downloaded for free does not necessarily mean that it's not good enough. If anything, a lot of these free stuff are surprisingly amazing. It's a great experience, really, as you find unique gems that will not even cost you anything. You don't have to think that it's free because no one else wants it. Instead, they are actually free simply because the artist behind it believes that a good deed goes a long way.
We have put together some of the biggest resources for anything royalty-free. Especially when it comes to photos, videos and music, we know that this list will be something you'd wat to bookmark, especially if you're always on the lookout for new resources for your projects.
FREE PHOTOS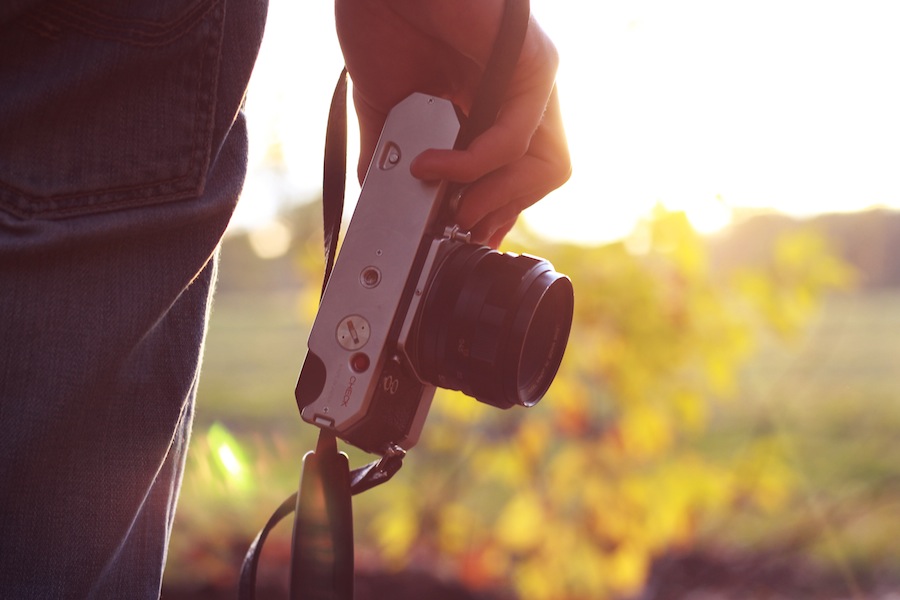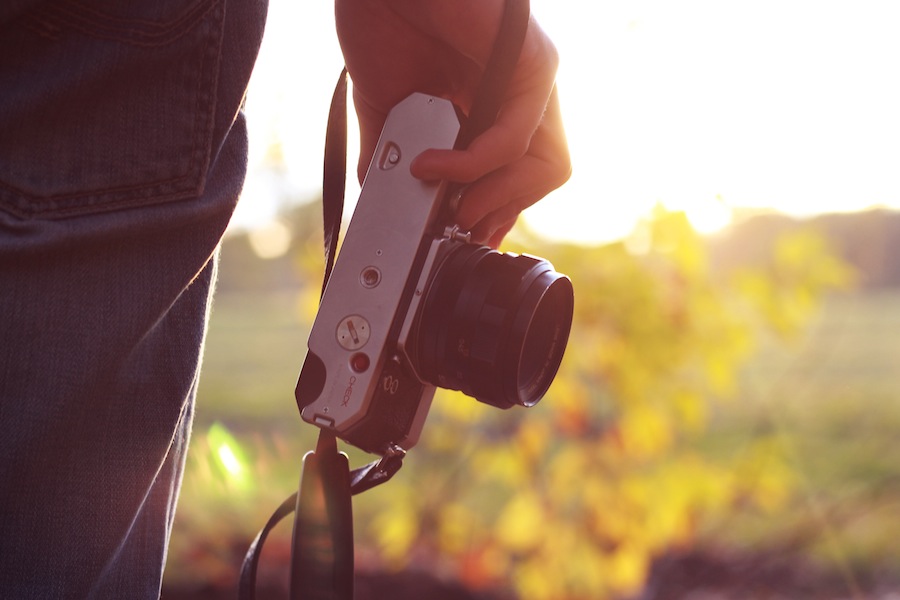 Whether you're working on a huge website or coming up with a poster design, your choice of images can change the way people look at your work. There are different approaches that different photographers use, but not all styles can work with your own. This is why you need a wide range of resources for every project you work on.
Check out these great websites where you can download royalty-free photos and find the best images that will match your style and will bring you closer to achieving the goals you have set for each project.
Publishes 2 new high quality stock photos every day. You can use these photos for your personal and commercial projects. Every single image on this website is free of copyright restrictions.
What sets Big Foto apart from other online resources for royalty-free images is the fact that it makes the entire process less complicated. No need to follow a number of steps – just browse through the collection and download the photos you need in a snap.
A brand coming from Shutterstock, Big Stock has over 39 million stock photos and vectors. They also have a sizable library of videos.
Jonas Nilsson Lee is one talented photographer, just hoping to share his craft with the world. Well, this is definitely a great way of doing that, seeing how all the free photos he has posted here are truly inspiring.
One of the earliest resources for stock photos, Dreamstime has over 47 million images in their database and has over 16 million users. Some of their biggest clients include Random House, Google, Coca-Cola and Wal-Mart.
Food is one common theme for designers working on websites and any other projects, which is why Foodie's Feed has put together some of the best food shots this side of town. Just a bit of a warning, though. One downside to using this website as a resource is the intense cravings you'll feel just a few minutes after looking around.
Considering the fact that a lot of designers use Adobe programs for their craft, it's only fitting that the brand has its own resource for royalty-free photos as well.
Free Digital Photos has both free stock photos that you can use for personal projects as well as premium images perfect for the real professionals. The clean interface makes the download experience more seamless.
Free Foto may not have a database as huge as other more popular stock photo sources, but what they have in their collection is pretty impressive. Perfect for making your own leaflets, projects, and other endeavors, you can also purchase higher quality photos from them at a great price.
Free Images has almost 400,000 photos and illustrations you can use. The great thing about Free Images is the great quality of the photos in their collection. No matter what you're going to use them for, they definitely do not look like they're free.
You know for a fact that nature has some of the best images hands down, and Free Nature Stock allows you to enjoy all the vivid imagery through their collection. Lakes, waterfalls, night skies, sunsets – as long as it's about nature, this place is bound to have the perfect shot you want.
Free Range Stock is another website that lets you download awesome, expensive-looking high-res photos for free. Huffington Post, Inc., Digital Impact and Lifehacker are just some of their biggest clients.
Free Stock Photos has been around since 1999, so you can just imagine how huge their database is. Don't let the outdate look of their homepage fool you – there are quite a few unexpected gems I their collection. Also, the long list of other stock photo resources at the sidebar is a huge help for those hunting for more images.
Aside from having a wide collection of some of the most beautiful images online, it also gives you a long list of other links and resources where you can download images in case you don't find what you're looking for here.
Recently acquiring the stock photo resource Corbis, Getty Images has just gotten bigger and better. You can also download videos here and you can get the most out of your money's worth if you go for their UltraPacks that allow you to download awesome photos and videos from a single account.
Gratisography is definitely a site you should bookmark especially if you're after unique photos meant for your biggest projects. From cats wearing ties to old ladies wearing robot costumes, the site celebrates the uniqueness of humans all around.
Image After is one of those places where you can find real gems you won't find anywhere. Probably the best part is the huge collection of textures categorized into metals, glass, paintings, marbles, and a lot more.
The photos here are perfect for any kind of project, even for commercial ones. Of course, everything is free which makes it all the more worthy of your time.
iStock is another brand under Getty Images that offers not only thousands, but millions of images, videos, and other media. Free files are uploaded every week, so you can make sure you have something new to work with all the time.
Landscape is a favorite theme that a lot of creatives use in their work, and if you're one of these people, then this is one site you have to bookmark. In these pages are some of the most striking landscape photos we have ever seen.
The photos on Life of Pix are truly amazing, which makes it easy to imagine that life really is about perfect images. All photos are high resolution and free of any copyright restrictions, and can also be used for commercial projects.
Magdeleine, just like a lot of the other sites on this list, has high resolution photos that are truly unique and royalty-free. But what makes it stand out is the ease of use, especially considering the fact that you can sort photos based on tags and dominant colors.
Matton Images delivers a solid pool of high resolution images perfect for the next project you're working on. They also have great fonts, videos, music and illustrations, making it a one-stop shop for your different creative needs.
Jeffrey Betts has put together this collection of amazing high-resolution photos, and you definitely have to thank him for that. A lot of these photos are very unique, and are a far cry from the usual generic stock photos that you easily find online.
Morguefile is a great place to find photos that are tastefully and professionally taken, but without the usual high costs. The homepage alone immediately shows you a huge collection of images to choose from, saving you the time of browsing around for what you need.
Open Photo highlights the work of talented photographers looking for a way to get more exposure to their work, pun intended. Images are sorted by category just like any other stock photo site, but what stands out is the highlight on the homepage on popular categories, making it easier to find what you're looking for.
Pixabay has a huge collection of images, all of them copyright-free. You can even use the images for commercial purposes, making them a cheap but effective option for some of your biggest projects.
Photocase claims to be a stock photography website that gives you more than just your typical stock photos, and the homepage alone is enough proof of that. Other stock image sites have more generic photos than anything else, but in this case, the artsy, tasteful ones are more dominant.
Photogen images aren't just royalty-free – they're completely free! Even better is the fact that there's no sign-up process here. This means that you can just go to the site, find the photo you need, and download it, hassle-free.
PhotoSpin is a new favorite among creative circles, considering the high quality photos you can get for as low as $2 each. All photos are royalty-free, of course, which makes it even better and cheaper.
Public Domain Archive is another great find considering the huge collection of great photos on this site. It's unbelievable that they are all royalty-free, considering the fact that these are all amazing and are perfect for any kind of project you're working on.
One look at the homepage and you'll know why you need to explore this website. The images here aren't just royalty-free, they are also super powerful, imaginative and creative, making them perfect for professional projects.
The name Realistic Shots alone tells you what to expect from the website – a collection of shots so realistic, you can touch your screen and wonder whether the elements on the images are right there in front of you.
Definitely one of the most popular resources for stock photos, ShutterStock has over 100 million pieces of content for you to download, royalty-free. Aside from photos and vectors, ShutterStock is also a great source of illustrations, icons, music and video.
Snapwire Snaps
Snapwire Snaps is one of those places that will make you thank whoever invented Tumblr. All images here are free under creative commons, and you have 7 new uploads to look forward to every 7 days to keep the collection fresh all the time.
Tech is all the rage, and Startup Stock Photos could be one great resource for you I case you noticed that you've been working on a lot of tech-related projects recently. The photos also have a raw feel to them, making them perfect for startup projects as well.
Like a lot of sites on this list, everything you find on StockSnap has a creative commons license, which means that you can use them royalty-free. What's great about this site is its immediate highlight of the most recently added photos. This means that if you have been downloading files from the site on a regular basis, it's easier to see the new ones you can use.
Stockvault stores 87,514 free images for download, but don't let that number fool you. Just because it database is not as large as the others doesn't mean it isn't worth your time, as almost everything in its collection is professionally made.
If you're working on anything that requires images of beautiful places, then this is the best place to hunt for one. Travel Coffee Book features captivating pictures of some of the most beautiful places in the world, taken from the viewpoint of talented photographers.
Imagine a collection of high-resolution, high quality photos that you can use for just about anything, even for commercial purposes. That's exactly what you get from Unsplash, a straightforward site where nothing is made complicated.
FREE VIDEOS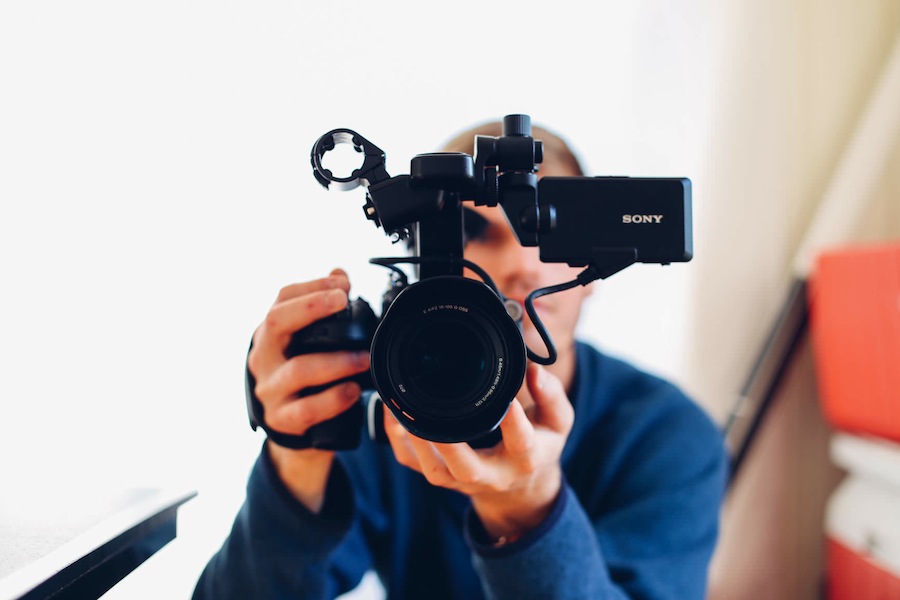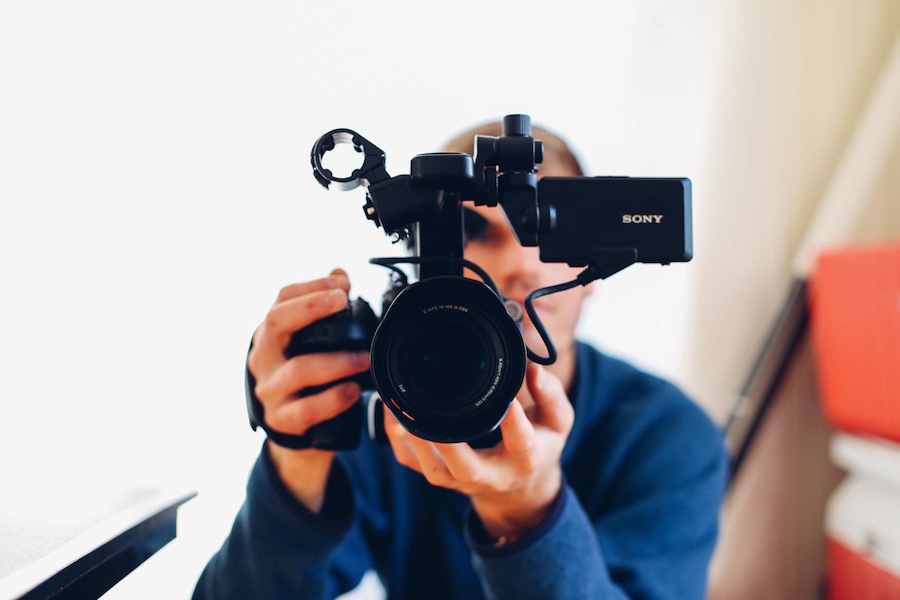 Sometimes, no matter how amazing your chosen photos or illustrations may be, they may not deliver the effect that you're looking for. Because of this, latest trends show how the use of looped and time-lapse videos have become more common, as it gives your project the gift of movement and life.
Shooting a video professionally could be a little challenging though, especially if you do not have the amount of time required to make your own video. This can take a lot of time, especially if you factor in the post-editing process.
And that's not all. Shooting your own video will also mean the need to rent or purchase equipment, making it a more costly endeavor for you.
What about downloads? Well, a lot of videos that can be downloaded online cost quite a lot. It's a good thing we found these great websites where you can download royalty-free videos.
Animation Factory
Animation Factory doesn't just give you a huge library of videos and animation. It's also a great resource for 3D illustrations, PowerPoint templates, sound effects, music, and a lot more.
Beachfront B-Roll makes it easy to download videos by saving you from the usual long download process and allowing you to just right-click the video and save it. But what really stands out in this website is the fact that each video posted comes with a story. These stories say how the video was taken and what inspired the artist to post such a video. This allows you to connect with the videos on a deeper and more emotional level.
Clip Canvas probably has one of the largest lists of categories anywhere, which means that navigation is even easier on this site. There are so many videos to choose from, all of them having unbelievable properties that make them perfect for your projects.
Coverr is the result of a collaboration between two startups, CodersClan and Veed.Me. The result? Utter brilliance. Their library of free videos shows outstanding footage of anything and everything, and they add 7 videos on a weekly basis to keep the collection fresh and interesting.
Distill is a place where curated content are put together for creatives to find. All the videos here are not only in HD, but are also free for both commercial and personal use. You can also come back to the site every 10 days or so, as they upload new content – 10 HD videos to be exact – every 10 days.
Flickr has always been one of the most popular resources for media, so it isn't surprising to see it here. Just take a look at everything under their creative commons and you'll find quite a few treasures there.
Free HD Footage is another one of those sites that makes things a lot less complicated. The site itself has a very uncluttered design, making it easy to find exactly what you're looking for. Each video preview also has a very detailed description, making it easier to see if certain videos do not fit your technical requirements, even if the video itself is something you appreciate.
Life of Vids delivers completely free videos without any copyright restrictions, making all the videos here perfect for any kind of project, whether personal or commercial. There are also new videos added on a weekly basis, which means that you can have a continuous flow of new media no matter how many unique projects you work on.
Mazwai has quite a huge database of HD video clips that have a creative commons license. Among the different kinds of videos in their collection, some of the best they own are time lapse videos and slow motion footage.
Yes, the NASA is included on this list. However, note that any videos and footages you download from the site may not be used commercially. The videos here are superb, and are perfect inside a classroom setting perhaps, or for your own personal review.
Don't let the name fool you, this site is not just for people trying to look for photos. If anything, Open Images actually has more downloadable videos than images, making it the real core of this website. Even more interesting is the fact that there are also quite a few sound clips on this site. This means that if you're working on a website or any other project that requires all three media forms, you can just go to one place and get everything you need from there.
Pexels has a huge collection of great stock videos that are completely free. The great thing about their collection is the fact that despite being free, the quality is just amazing. It's also easy to find what you're looking for, with all the videos in their library categorized by topic.
Splashbase is a great resource not only for amazing videos that are unique and creative, but also for high resolution images that fit your project's theme. This makes it a great place for creatives to get almost everything they need from a single source.
Stock Footage for Free claims to have a never-ending library of stick footage, which is not at all surprising nor doubtful. Because they frequently update their database, there's definitely something new to see all the time.
We know, we know. The site's title is really intriguing. But even better than the unique and interesting nature of the site's name is the great quality of the videos onsite. The videos have also been categorized accordingly, so browsing through their collection is a breeze.
Videezy offers both awesome videos, often in HD or in 4K. Videos are grouped per category, giving you footage about nature, music, people, and a lot more.
Videvo currently has over 3600 videos in HD, and their collection just keeps on growing and growing. It has actually become quite popular in creative circles because of the great videos in their collection.
Vidsplay has a lot of great videos – creative, unique and sets a different kind of mood. The videos here are not categorized though, so this could prove to be challenging in case you're looking for something really specific. However, this also allows you to go through everything, as a categorized system often makes people miss out on a few pieces of great content.
The X Stock Video site is extremely easy to use, making it one of the best places to download any kind of video. All the videos are grouped into different topics. The great thing about it, aside from the user-friendly interface, is the fact that it displays how many views each video has received as well as how many people have actually downloaded it. This makes it easy to pinpoint which ones are probably the most unique. 
FREE MUSIC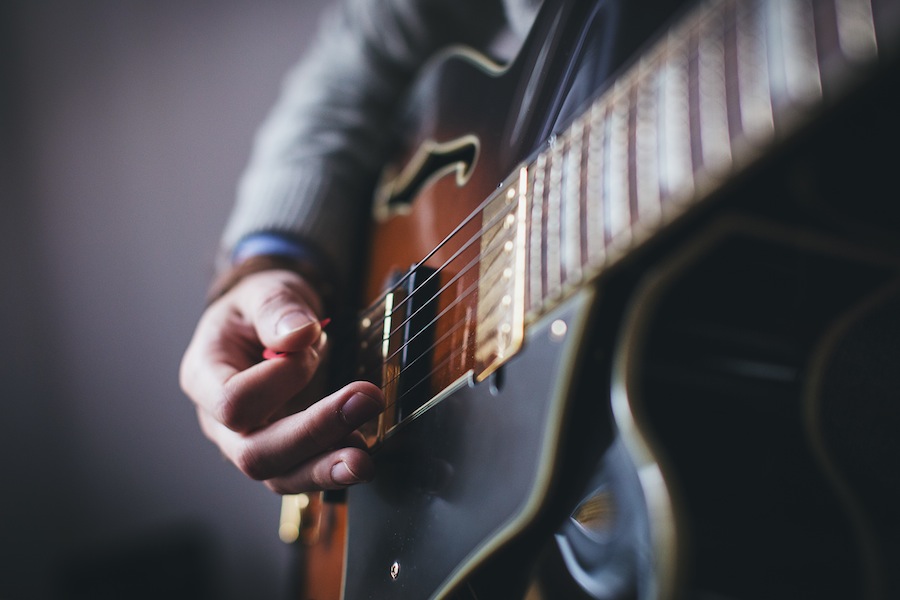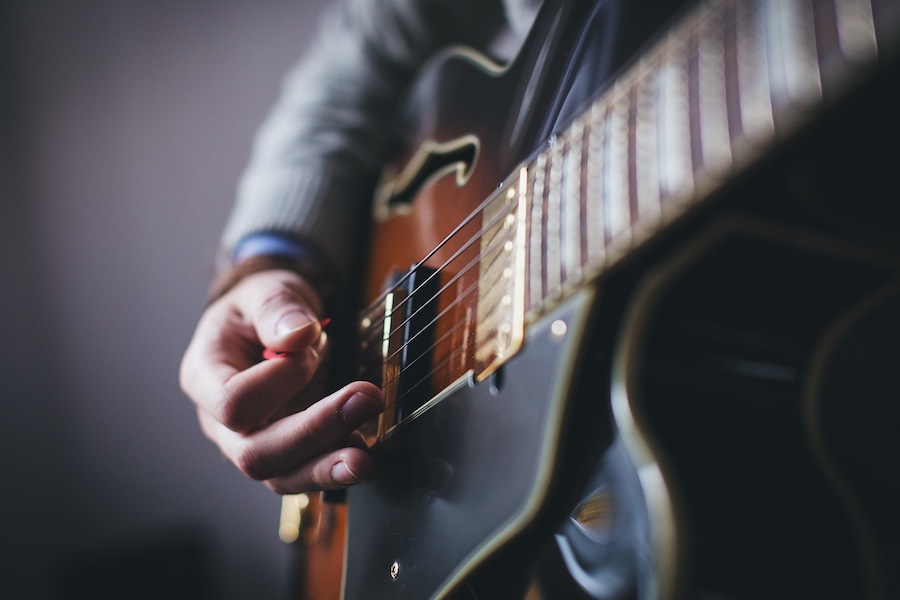 If you're a video creator or work in any similar field, then you probably know how important your choice of music can be. When you cry in the middle of a sad movie or your favorite soap opera, it's not because of the dialogue of the storyline. It's usually because of the sad background music that intensifies the moment. The same effect can be said for scary movies. Sure, the ghost may seem creepy, an image that may not leave your dreams for quite some time. But you would also have to admit that what makes the moment the ghost appears even more intense is the surprising sound effects and the music that go with it.
Here are just some of the great websites where you can download free music:
Beatpick is a great place to download exactly what you need mainly because of their search interface. Aside from being categorized by mood and genre, Beatpick also lets you look for music based on their tempo, the song topic, keywords, main instrument used, and language. You can even look for music that sounds like another song you might know. The descriptions are also great and gives you a very clear idea of what each music clip is all about.
ccMixter takes music downloads to a whole new level as it allows you to use music from over 45000 talented musicians from around the world. Even better is the fact that you can mix and match, allowing you to combine, say, a musician's sample with a singer's acapella. This gives you more room for flexibility and creativity.
Dan-O is the brain behind this website. He's a singer and songwriter who's interested in finding out how far his instrumental music can go. Although his collection is not as vast as others, the few music in his database is impressive enough, quality-wise.
Although there are paid music clips and scores from the website, there are still quite a number of files that you can download for free.
Incompetech was created by composer Kevin MacLeod, and he has built quite a vast collection here. All the music is grouped together by genre and feel. It even has a list meant for the most unpopular music on the site.
If you feel that you need to shell out so much money just to get a professional to do the scoring for your website, independent film, videos and other projects, you are absolutely wrong. Moby releases over 150 tracks that you can download royalty-free through this website, and if you're a real music enthusiast, then you pretty much have a general idea of how awesome this offer is.
Musopen offers free music online for one simple reason – they just want to give people more access to original music, and their main mission is to set music free. Aside from recordings and music clips, they also have textbooks and sheet music, also downloadable for free from this site.
PacDV has a wide range of music clips and sound effects that you can download for free, categorized depending on the emotion or mood that you're aiming for. You can look for something uplifting or something heartwarming, something repetitive or something hopeful. Basically, no matter what emotion you want to make the audience feel, they'll have just the thing for it.
Partners in Rhyme is home to thousands of free music and sound effects. They are all categorized by mood, with choices like "happy carefree music", to "battlefield orchestra". Also, what makes this a great resource is the fact that after paying the one-time membership fee, all the files you'll be able to download is truly royalty-free, regardless of what you're going to use it for.
Another great way to look for free music is to look for those that do not have intellectual property attached to them, files that are no considered as public domain. That's the kind of music you can expect to get from Public Domain 4U – original music that you can use for pretty much anything. 
OTHERS
Buttonland is a great resource for icons that you can use on different parts of the website, software or program you're designing. They have key buttons, hover buttons, webpage buttons, and every imaginable kind of button there is.
It's a huge collection of wallpapers, but that doesn't mean that it's all that you can use these images for. These high resolution wallpapers are great for other projects as well, and not just for your desktop.