Last Updated on May 24, 2021
Our planet is beautiful. A potential idealistic haven filled with luscious green fields and thriving animals, insects, and plants scattered around us.
As an evolving planet, we have the ability to create a green future for both humans and our furry neighbors. With sustainability on the rise, waste awareness increasing and animal welfare becoming more important to the average person, our future could see both animals and humans cohabiting harmoniously together.
However, as high waste industries expand, and consumption increases across a growing population, modern society is still seeing new species of animals falling into the endangered category each year. According to the IUCN, 40% of animals, insects, and plants are now at risk of extinction across the world.
(Source: Statista)
Therefore, as National Endangered Species Day rolls around once more, it's time to step back, review our current lifestyle habits, and strive to conserve the future of both the Animal Kingdom and the planet we live in. At the end of the day, migrating to Mars is still years and years ahead, so taking care of the planet we live in today is in everybody's interest.
Simple Swaps That Help Conserve The Planet
From reducing meat consumption to making more sustainable shopping choices, the list is endless for those of you looking to switch up your green routines. Whether you're ready to go completely zero waste, or just contribute to an animal-friendly future, look no further. Here, I have collated my 5 favorite sustainable swaps to help you conserve the planet paw print by paw print.
Animal-Free Products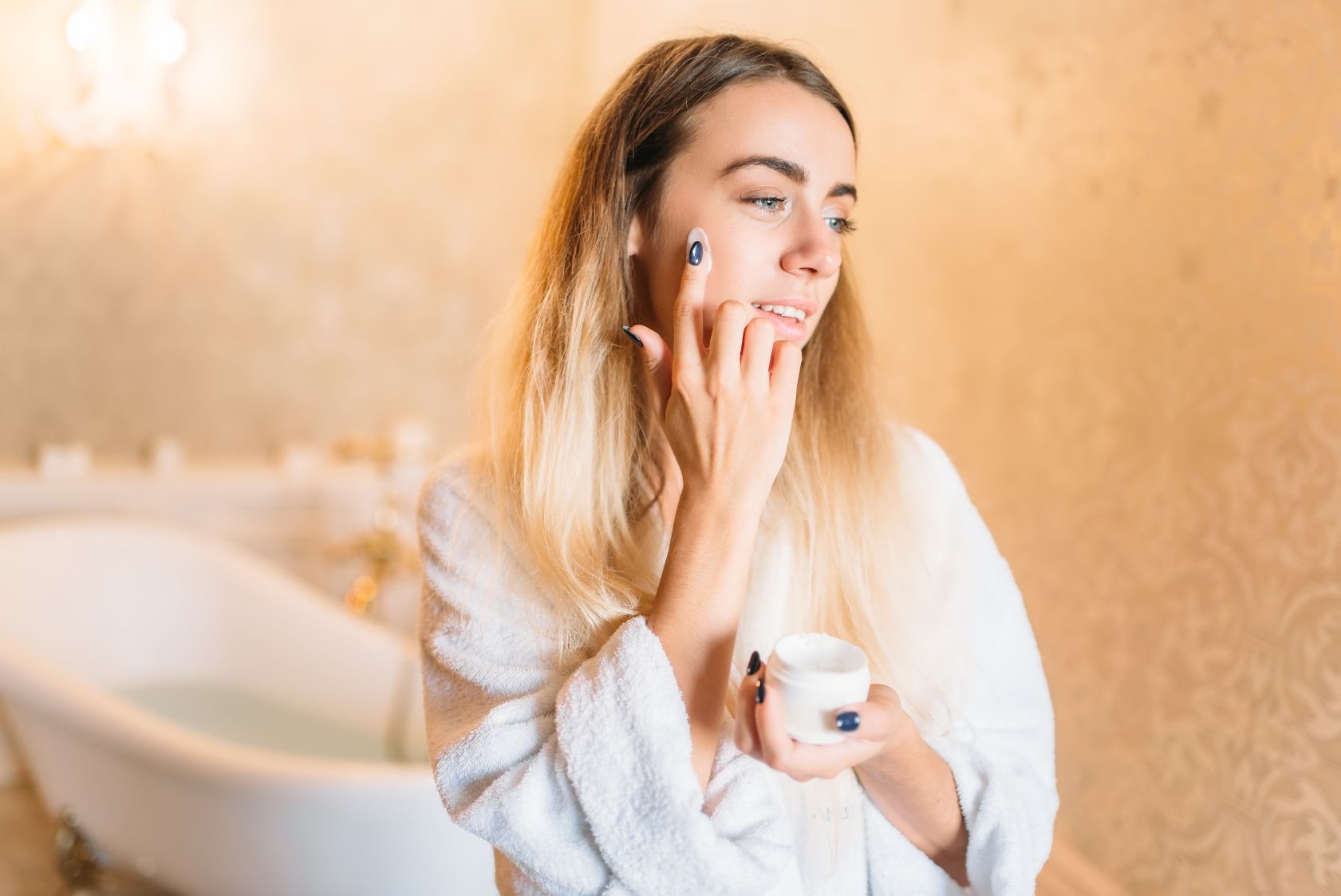 According to a recent study by Peta, an estimated 110 million animals are killed in American laboratories each year for testing purposes. As the beauty industry continues to grow and more businesses turn towards unsustainable production processes, that drugstore lipstick might not have been created with love and care.
What's worse is that a large proportion of the population are unknowingly funding animal testing practices across the planet. Not only are some of our favorite beauty brands are, in fact, large contributors to the problem, but through mundane purchases of lottery tickets, consumer products, and charitable donations, the general public continues to be the largest funder of animal experimentation.
To combat this, it's time to start looking into the products you're buying. Performing a simple background check on your favorite brands could revolutionize your shopping experience. Better still, why not invest in eco-friendly collectives, offering sustainable and naturally sourced dupes of your most loved staples. There are numerous, new-age companies that promise that their products are not tested on animals.
Eat Clean
Eating clean doesn't have to mean cutting out all meat and fish products in your diet. In fact, just by remaining eco-conscious when choosing your meals can make all the difference. From buying fresh to cutting down your meat consumption, small steps towards a greener diet decrease unsustainable livestock farming as well as your carbon footprint.
As the livestock sector continues to generate the same amount of greenhouse gas emissions as both cars and trucks combined, there has never been a better time to become 'meat conscious'.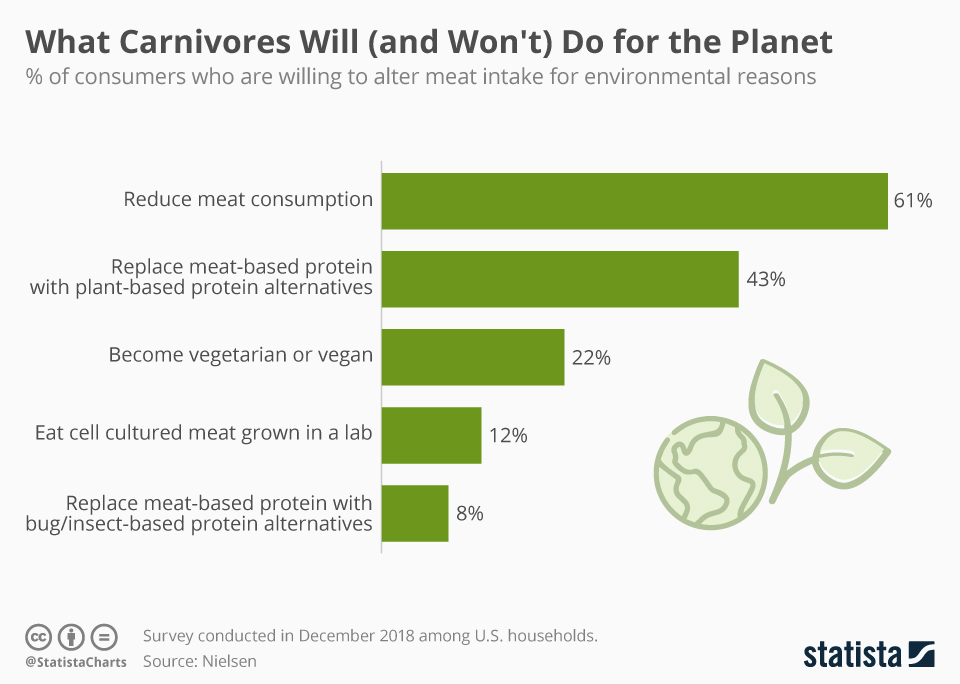 (Source: Statista)
With a whopping 61% of carnivores now willing to reduce their meat consumption for environmental reasons, and a further 22% willing to become vegetarian or vegan, green eating is on the rise. With a new boom in plant-based food brands, why not try out some of the animal-friendly meat substitutes for an evening dinner with an eco-twist. Again, there are several companies, like Beyond Meat, that focus on sourcing plant-based meats. Hence, if you're enjoying burgers, why not try this alternative. If it doesn't work out, it doesn't. But if you don't feel the difference, why not consider switching?
Reduce Your Plastic Footprint
As one of the world's largest ecosystems, the ocean can be described as the planet's life support system. From regulating our climate to absorbing CO2 to reduce harmful emissions, it's no surprise that protecting ocean life forms is at the top of a waste warrior's green list.
However, as wasteful industries continue to monopolize the consumer market, recent years have seen 12.7 million tonnes of plastic polluting our ocean floors annually. As an indispensable material, plastic litters the sea bed for many years, posing a threat to marine life and the ecosystem around them.
In order to conserve our species under the sea, reducing your own plastic footprint is the first step towards a cleaner ocean. Invest in sustainable swaps for your favorite plastic products. From eco-based glasses and accessories to bamboo kitchenware and bathroom products, the list of eco-alternatives is endless!
Make Your Home Wildlife-Friendly
If you're hoping to make a difference a little closer to home, we also have you covered. Wildlife proofing your home is a cheap and easy way to assist endangered ecosystems and most importantly connect with your own local nature.
With at least 87% of the British public owning a garden, finding wildlife sources in your own backyard isn't uncommon. Why not nurture your own mini eco-systems by growing insect-friendly plants consisting of juicy nectar for butterflies and bees to harvest on.
For bird lovers looking for a new project, why not also create a set of DIY bird feeders for your local species of sparrows or robins. Combine conservation with the war on waste by upcycling a plastic bottle and turning it into a bird feeding machine. Simply cut small holes into the plastic packaging and secure a rope at the top, before filling the bottle with birdseed or fat balls.
Donate To Worthy Causes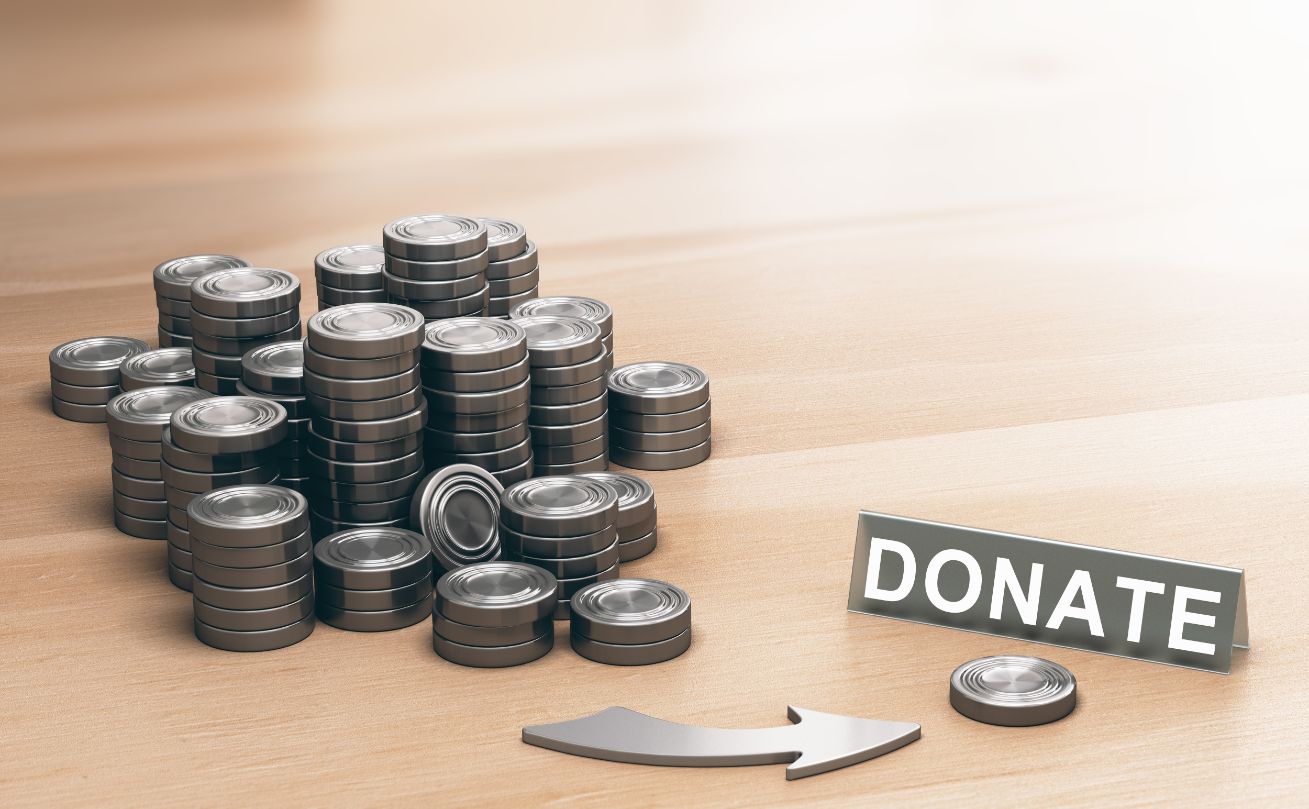 One of the easiest ways to contribute to conserving the planet is to start donating spare change to charities striving to make a difference. According to a recent report by GivingUSA, donations to charitable organizations representing animals make up only 3% of global donations.
Why not save money on your Monday morning commuting coffee and invest your pennies into the organizations contributing towards a greener future.