Last Updated on March 8, 2022
Opening a business now inevitably involves going online. Even the most conservative industries that barely worked online, now have to consider digital transformation. If a business is not presented in search engine results or social media, it loses multiple business opportunities.
The expansion of digital businesses made things easier for startups. Before, to open a company an owner had to spend months researching technical specifications, building products, and getting documentation. Now, it's enough to build a site or an app with a promising concept to get first paying clients.
Why going digital is important for the new future
The competition in online businesses in getting fiercer with every passing year. There are more than 2.8 million apps on Google Play alone. On the Internet, more than 1.5 billion websites are currently published and hosted. The numbers are impressive – and they are growing fast.
The good news is, despite this increasing competition, there's always space for an innovative product. Zoom is a good example of dealing with competitors by building a high-quality product. The software for video conferencing is not perfect, obviously, but it's a lot better than what customers have to offer. A startup had to compete with Microsoft, Google, Cisco, and found its users because of the product's quality.
Benefits of starting a digital business
Mobility and flexibility: you don't need to be tied to a particular location. Your potential users are not limited only to your city or country. You can pick the market that fits your business strategy and product specifics the best, not necessarily your local one.
Scalability. Online businesses can expand easily. You can reach users from all over the world and host your service on international servers. There's no need of opening physical offices or employing people from the local market. It's a secondary investment – you can get by without establishing an actual local presence.
Accessibility. Starting a digital business is associated with fever expenses. Your main spending areas are software development and digital marketing. No need to manage physical inventories, warehouses, pay bills, and rent office space.
More hiring opportunities. Working as a digital business allows working with people on a remote basis. You are longer limited to a particular city or even district. The entire international job market is up to your consideration.
Work-life balance. Digital businesses grant their owners more freedom. Many processes can be automated – this includes digital marketing, customer support, email marketing, social media management, and even software development and testing, to an extent. Processes in digital businesses are well suited for automation, which frees up time for other priorities.
Most importantly, digital businesses allow benefiting from a constant stream of innovations. Now, small and medium business owners got access to the innovations that before were only accessible to big corporations. Artificial intelligence, Cloud computing, big data, Internet of Things – all these technologies are available as a service and can be easily integrated into your digital product.
Factors to consider when starting a tech startup
A business idea of building an app or a website is no longer competitive. Business owners can't create a product that's not tailored to a particular audience – otherwise, the risk of getting lost among competitors is simply too high. Now, when talking about a digital business idea, an owner should consider the following aspects:
Target audience: understanding well who is the main user of a platform, application, or website is the cornerstone of a successful digital business. It's important to understand which users to appeal to in order to be successful in marketing, communications, development, and UI design.
Innovative concept: the idea of the application should be different from what's already offered. Even if it's a videoconferencing app (such a concept isn't unique by its nature), a startup should understand how the service is different from what's already offered. This means fresh functionality, an innovative approach to an interface (like Tinder introduced swiping to mobile dating), or communication with customers.
Thriving field: business owners should make sure that they invest in thriving fields. Let's take Zoom again as an example. Video conferencing will clearly boom – education, workplaces, and personal communications are increasingly transferring to an online medium where there is always room for innovative ideas.
Feasibility: a business owner should consider ideas that can be practically implemented. Consider what resources you have at hand to start executing the concept today. Projects, where you need to attract multiple investments first, are hardly viable.
Technology partner: you need to look for a reliable tech partner or at least hire an expert who is well-versed in technology. Moreover, having a personal interest in the problem that you are trying to solve will help you better understand potential users, attract investors, and convince team members.
Today only digital businesses that have a mission and a vision manage to stick around. Business owners should pursue a goal rather than only generating revenue through their project, otherwise, they won't appeal to mass audiences.
Top 5 business ideas you should consider
To have a better understanding of companies that are popular across multiple industries right now, we made a list of the most promising solutions. In this analysis, we took into account recently blown-up "killer applications", statistics by industries, and current situation. Obviously, a post-COVID economy will be different from what we knew up to date – and businesses have to adapt.
1. Create a telemedicine platform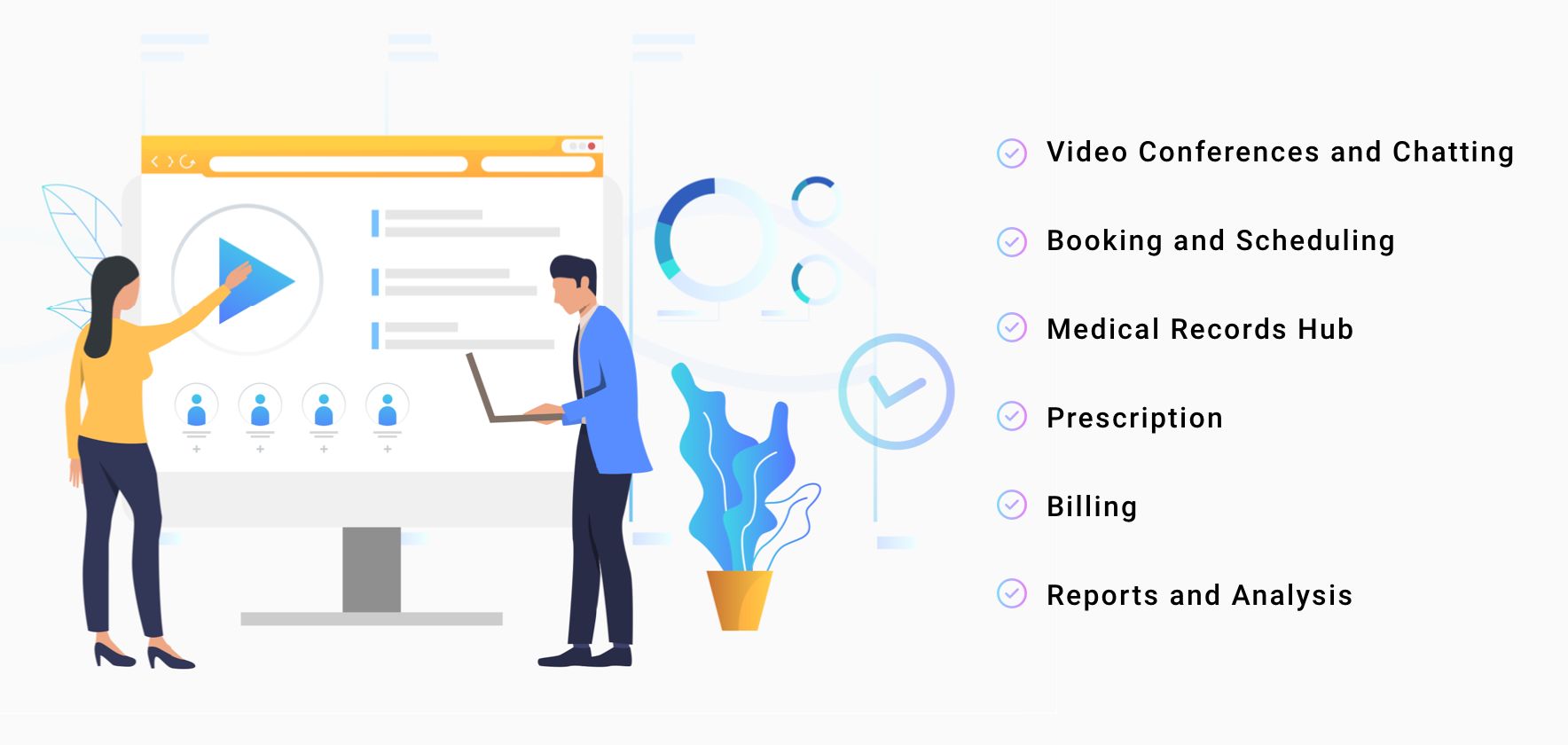 Telemedicine applications have been striving for several reasons. For one, increasingly more people all over the world become unsatisfied with traditional medical systems, methods of diagnosis, and costs. Telemedicine provides a more accessible and cheaper option for people who cannot visit hospitals or can't afford expensive checkups.
Facing a global pandemic and lockdowns prevented many people from seeing a doctor directly. They were forced to explore telemedicine solutions – and it's likely that many users will keep using the tools even after the lockdown is over. On top of that, current tech innovations like blockchain and AI, allow business owners to assure safe data storage and smart data analysis.
To get an idea of how popular telemedicine apps work, you can check out existing popular solutions like swyMed, Doxy Me, Mend, and others.
2. Create an e-learning solution
Even before a global lockdown, e-learning was a must-invest industry in the digital world. Education institutions like Minvera that are entirely based on online communication and cooperation between professors and students are proof that online classrooms can function well on the global level and attract students from all over the world.
For corporations, e-learning is often the only way to provide all employees with an accessible source of education. Not every employee has an opportunity to attend lectures in the office space. On top of that, the increasing number of remote teams spiked a need for digital solutions. It's likely that even precise and on-hands fields like military or surgery will increasingly adopt learning platforms (medical students already do it).
3. Build a tool for remote collaboration
The remote collaboration will likely be the leading form of cooperation in the next ten years. Already the number of remote-first teams is hugely increasing, and likely, more companies will get on board with refusing traditional office spaces and cutting expenses. Employees are also an important factor.
During coronavirus lockdown, many employees discovered that working remotely, avoiding commutes, and unnecessary workplace conversations make them increasingly more productive.
Popular tools for remote collaboration include:
Slack: a leading messenger for business team communication. It's used not only by startups, software developers, and project manager,s but also by universities, non-profit organizations, and even for personal communication. The tool was initially tailored to the needs of software developers, but now, it's a leading solution for many other fields.
InVision: a collaborative app for designers. Creative teams can create prototypes together in the rela0time, share the results of their collaboration, leave notes, and share feedback.
GitHub: a code repository where software developers can share their codebase, download reusable fragments, get expert advice for their project.
Google Drive: a collaborating fila storage and management platform. Real-time editing and sharing features are a cornerstone of Google Drive's success.
4. Build a data protection solution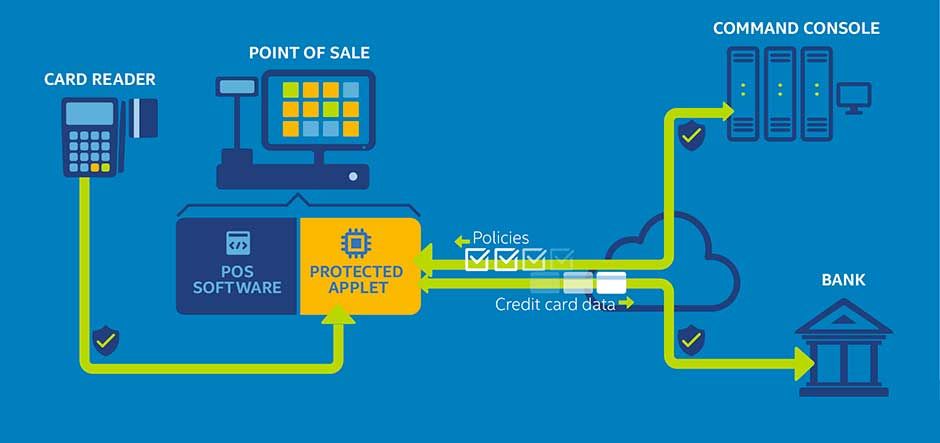 As businesses and the entire industries become increasingly more dependent on data usage and personalization, they also pay a lot more attention to the quality of their data storage. On top of that, legal regulations regarding personal information use and safety get stricter as well. GDPR was the first alarm that made many business owners consider their practices of storing and processing data.
Companies like Dell have been leading the way in offering data protection solutions on the corporate,  level, but there's enough space for small businesses to fit in. Young companies cannot afford expensive corporate solutions and are in need of simpler and cheaper tools. The demand for such startups is growing – and this tendency is likely to continue.
5. Start bookkeeping and accounting online business
Automating financial operations has been an ongoing trend for several years already, and it's clearly not going anywhere. Small businesses and tech startups don't have money for hiring a team of accountants and financial advisors. They need small and cost-efficient tools that will automate as much as possible bookkeeping, invoicing, accounting, and reporting tasks.
Bottom line
Now and for the next 5-10 years, startups can safely bet on cooperation and automation as the main business priorities. Companies and individuals alike want to keep high productivity and efficiency, while still having time for hobbies and personal life. Building solutions that will bring more accessibility and simplicity into their daily tasks is a winning strategy.
Digital businesses represent the future. They are the fastest-growing ones and have the most scaling potential – the success of unicorn companies is proof of that. So, if you are considering starting a business, a digital-first strategy is a new way of building a company.