Last Updated on January 24, 2023
At the turn of every year, many of us make a list of resolutions. We promised ourselves that we'd be better, we'd do better, be more focused, be truer and more diligent versions of ourselves.
Yet, as each month passes, we seem to fall back to our daily routines of procrastination and lethargy. We are lost to our schedules, to the whole work-life balance and forget the promises we made to ourselves.
It is difficult to keep sight of our own personal goals and targets, given the fast pace of the world around us, the burden we all carry from work, family and society.
It is extremely important to constantly be aware of our capacity, our limitations and even more importantly, our mental health status. To understand whether or not we are fulfilling our own basic needs and whether or not we feel content with ourselves.
Achieving the goals we set for ourselves and constantly trying to be the best versions of who we are, can make a world of difference in being satisfied with our hectic lives.
Over the years, self-help gurus and life coaches have emphasized the practice of mindfulness and vigilant awareness of ourselves and our surroundings to help us tackle the world at large while being truly at peace with our surroundings.
Here are a few tips, or guidelines if you will, to help you stick to your resolutions and face the challenges that life in this modern world throws at you, head-on and with full confidence.
Be Specific in Setting Your Goals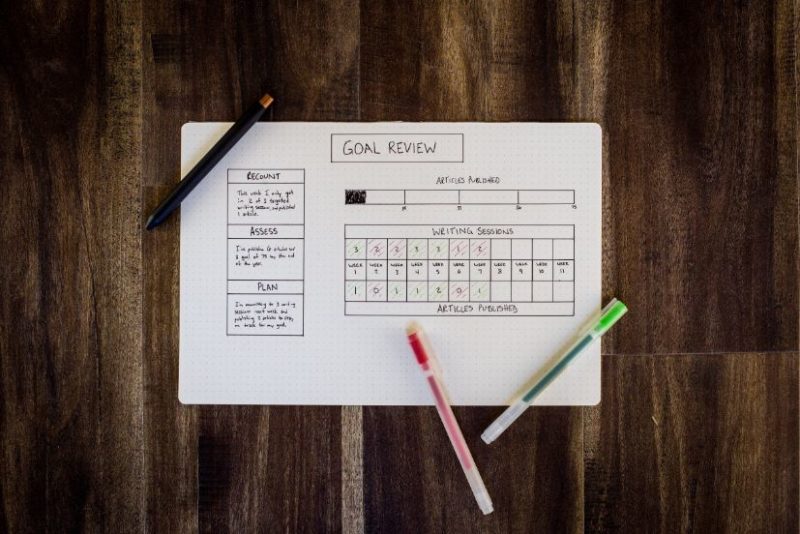 Many of us tend to set nebulous and generalized goals such as, 'I want to be healthier' or 'I want to save more money'. Such resolutions do more harm than help. They are nonspecific and not well thought of, hence add pressure to an already overwhelming life.
Set very measurable, small scale goals. Think carefully about what exact lifestyle modifications you want to make or how much money you want to save.
Determine what bad habits you want to cut out and what practices you want to foster. Then write them down succinctly. Try to think of tangible outcomes. Assert to yourself, the benefits of sticking to your resolutions.
Try to determine the small steps that you might have to take to achieve your specific goals. Set out game plans and make checklists to ensure that you stick to the necessary routine. Force yourself to acknowledge your shortcomings and deficiencies and try to find ways to maneuver around them.
Always remember that 'Self help is the best help', and only you can help yourself to be the best version of yourself possible.
Choose Your Goals Carefully
Before you invest time and energy in pursuing a resolution, make sure that you have thought about it long and hard. Ensure that it is a change that you truly desire. Concentrate on goals that result in the best outcomes for your future, your own health, wealth, happiness, and contentment.
Given the challenges of the modern world, it is of utmost importance to know for sure the aspects of your life that you want to improve on, and how much of yourself and your time you can spend on making adjustments.
So, set small scale targets that will help you achieve specific goals and be careful when making your choices because you are only human, there are only so many hours in a day, so many days in a year and only so much time that you can allocate to yourself.
Do Not Let Self Doubt Bog You Down
Although it is extremely important to be self-critical, it does not help to be so critical and depreciating of yourself that you only bring yourself down.
Try to move past your bouts of self-doubt. Aim to avoid self-sabotaging thoughts and feelings.
Instead of telling yourself that "I cannot do this", or "I do not deserve this", keep chanting to yourself that "I know this is difficult but I am capable of undertaking this" or "I know I can because I will do everything in my power to achieve this."
Intention is sparked by every conscious thought that you have, and though it is completely normal to feel negative emotions like fear, worry, doubt or extreme self-consciousness, the trick lies in moving past those emotions towards progress and self-fulfillment.
When such emotions overcome you, try to rise above them by being grateful for all of your good fortune and think of all the things that make your life satisfying, instead of allowing them to dampen your zeal for undertaking your goals.
Be Realistic in Setting Your Goals
It is great to aim high, but aiming unrealistically high only to be met with disappointments is counteractive towards achieving your resolutions.
Consider your past experiences and processes, be mindful of your time, your personality and your surroundings. Think about your true potential, your capabilities and push your boundaries, but do so while acknowledging your barriers and devise methods that can help you overcome those constraints.
Break down every big goal into manageable portions and tackle a small bit of each portion every day. Set clear targets to help you build the willpower needed to achieve your resolutions.
If you are planning to lose weight, maybe choose to cut out your daily dessert, lay off the sugar in your coffee, go for a fifteen-minute run everyday, start eating only one serving of rice instead of two.
Instead of setting ambiguous goals like, "I want to lose weight", set smaller, achievable objectives so you can fulfill them on a daily basis. In the long run, this will help you be more satisfied with yourself.
Seek Support and Do Not Give Up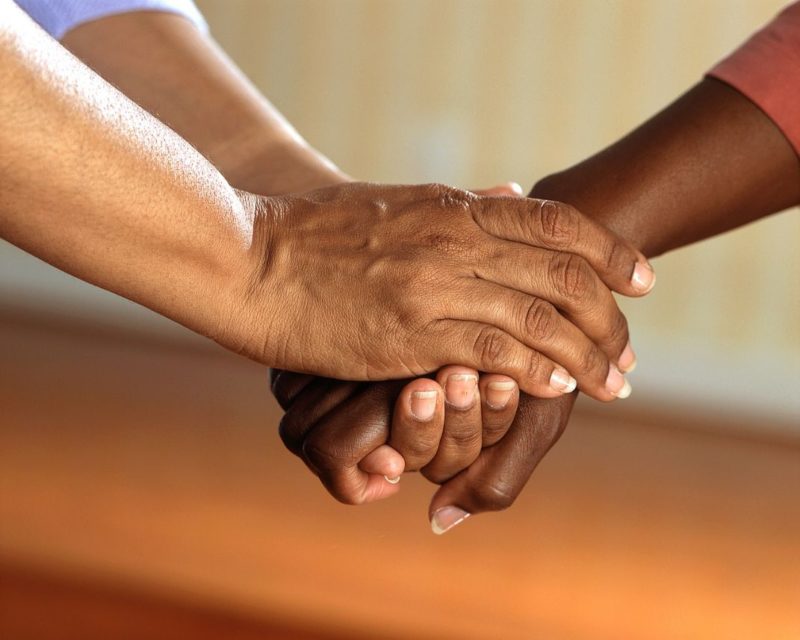 Mindfulness might be a solo practice, but it does not mean that you have to be alone in incorporating it into your life. Talk to your friends and confidantes and seek help from like-minded individuals who are battling the same demons as you are.
If at any time you fear that you might fall or have already fallen off the wagon, do not hesitate to talk to someone who understands you. Make sure that you have a support system to pick you up when you cannot bear the weight of your troubles.
Be clear in your intentions and let them know how they can support you through a tough ordeal.
Understand that to err is to be human, and it is perfectly okay to fail from time to time. Learn from your failures, do not give up and pick yourself back up every time you fall, with greater wisdom and confidence than before.
To Conclude
Life in this modern world is in many ways akin to warfare. Sun Tzu, the Chinese military strategist, philosopher, and writer, in his famous book "The Art of War" wrote about his chosen tactics in defeating the enemy.
Many of his wisdom and philosophies and thoughts are very relevant to succeeding in the universe we reside in today.
So, try to rise above your own demons before you fight your contenders, be your own competition before you seek to be better than others, challenge yourself before you question those around you, and always remember to be mindful of your own self.
That, in a nutshell, is the key to unlocking your best self.