Last Updated on January 24, 2023
Marketing is necessary for any business. Even if you possess the greatest products and services in your sector, this amounts to nothing if potential customers are unable to find them.
For a new startup, especially one with a physical presence, the aspect of local marketing could be the lifeblood they require to survive. With a limited budget and resources, it is essential for new businesses to hit the ground running.
As for local marketing, there are various different methods available. One of the most effective is utilizing physical promotional tools. This includes the likes of leaflets, business cards, and sample products.
This article, however, focuses specifically on the online side of local marketing. Even though you're only targeting a tiny slice of the internet's audience, it could produce massive results for your business. At least, that's the case if you know how to effectively promote locally.
To help you on the way, here is the ultimate guide to online local marketing.
Define your local audience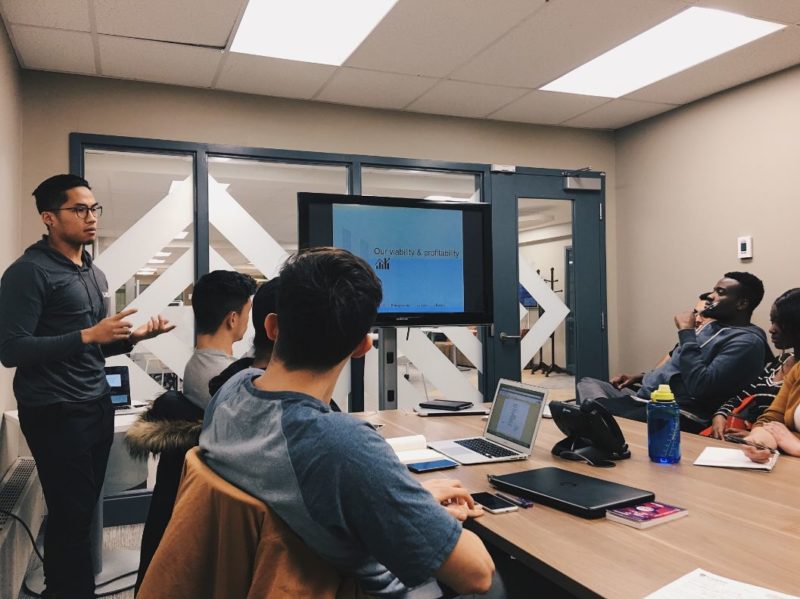 Before you even begin strategizing a marketing plan, you need to identify and understand your local audience. What type of customers will your business be aimed at? What do you offer that differentiates you from the competition?
To help with this point, you have the option of conducting market research. This doesn't necessarily mean you have to go out with a clipboard and start asking questions to random people wandering the street. In fact, use the competition to your advantage.
See what their customers are saying about them. If they're being praised, mimic what they're doing right. If they are receiving negative comments, modify your approach to avoid these and offer a more complete package.
Create a dynamic website
Never settle on simply having a Facebook business page. Your company requires the best representation. If someone comes across your business, clicks the "Website" button on your Google listing, and is then taken to a Facebook page, this creates a poor first impression.
As a result, a dedicated website for your company is a must. It instantly states that you're a professional outlet. It's also a hub of information where potential customers can instantly find out more about the business you run.
Furthermore, you have the option of selling products through the website.
While these points are all fine and well, there's one sticking point: the website actually needs to be good. If it is outdated or unresponsive, visitors will soon back out from your site and turn to an alternative.
To avoid this, consider the following ideas when setting up a website:
It is optimized for mobile devices.
The design is dynamic, modern, and responsive.
Visual elements are appealing and scaled appropriately for all screen sizes.
It's fast to load – this will also require a strategic web host choice.
Security measures are taken and it's protected against malicious attacks.
Instead of worrying about all these different elements yourself, enlist the services of a professional outlet. For example, Perth Web Design features experienced web designers who know how to build a site from the ground up. Their expertise would protect against any pitfalls you'd likely face if you were to personally handle all the site-building.
Plus, once you have a website up and running, it can serve as the foundation for the rest of your marketing efforts.
Local SEO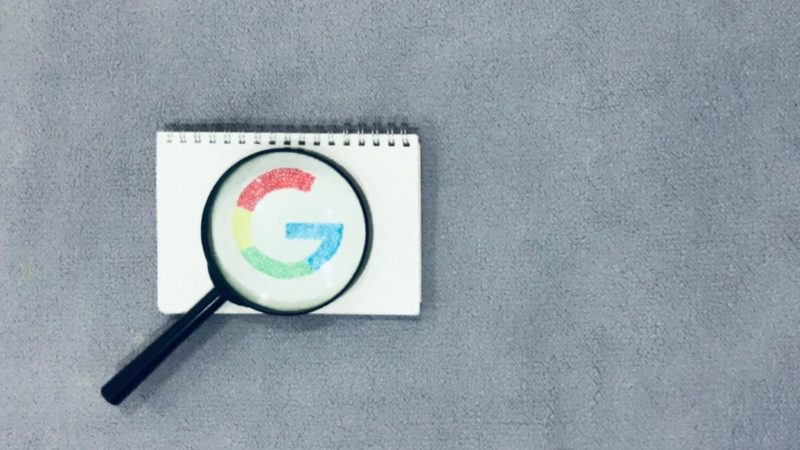 With your website in place, it's time to harness its full potential. The best way of doing this is via an effective search engine optimization (SEO) strategy.
Local marketing, however, throws a curveball when it comes to SEO. For instance, you might be fortunate enough to rank high on Google search results for "Indonesian restaurant". Yet if you have a physical Indonesian restaurant in New Jersey, receiving traffic for the aforementioned term is useless if it's primarily coming from, well, Indonesia.
As a result, you need to start targeting keywords that are more relevant to your target market. Think along the lines of "Indonesian restaurant in New Jersey" or "New Jersey Indonesian food". They might not produce the large visitor numbers of a more general term, but the traffic will be much more relevant to your business.
Look at it this way. Would you rather have 10,000 visitors to your website, but only 1% of that number is among your target market? Or would you prefer 1,000 visitors where 25% are the desired audience? It's a no-brainer.
Google My Business
If there's one element a local business should never forget when improving their search visibility, it's using Google My Business.
Google My Business is a free platform that allows local operations to list their business details. With a business profile on GMB, you have the ability to post your contact details, a brief description, offers, and more. For brick-and-mortar outlets, perhaps the best aspect of the platform is the chance to list your exact address on Google Maps.
There are numerous ways to optimize your GMB listing, such as:
Selecting a category that best matches your business.
Ensure your opening times are listed and correct.
Check that all contact details are 100% right.
Use high-quality, accurate images that best represent your company.
When details change, always update the listing as soon as possible.
Paid ads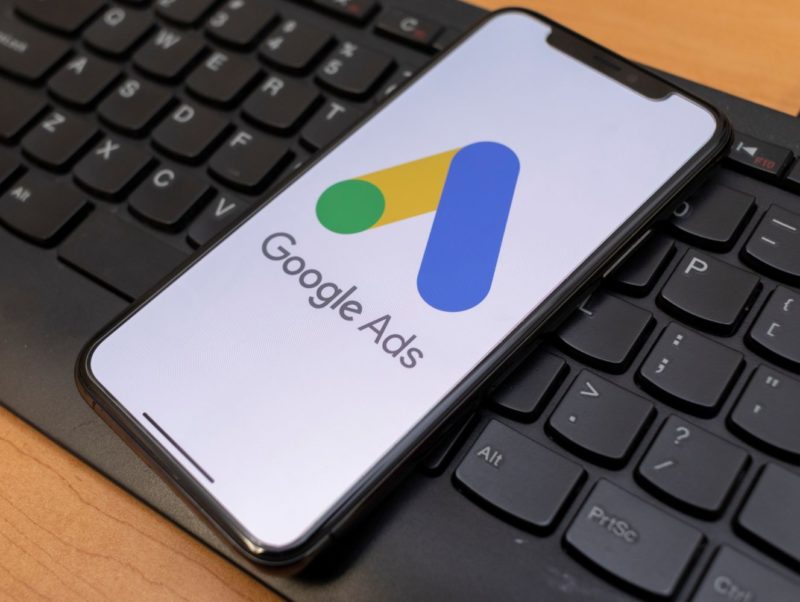 It's no secret that paid ads can give your business a big boost in terms of traffic. The way you use the ads, however, will determine if the traffic is worth the effort.
Just like with the SEO and keywords, it's imperative that the ads are targeted at your local audience. Spread out too far, and any ad will fail to gain any traction – but it will still cost you money to create.
Thankfully, various popular ad services provide the option of going local. Facebook Ads has a healthy collection of tools and resources for promoting locally. You can also make use of your location with the likes of TripAdvisor and Google Adwords.
The end result: your business is in front of more people who are interested in what you have to offer.
As for what type of ads to run, this depends on the situation. If you have the budget, it's recommended to go with a consistent campaign over an extended period of time. This will also give you a better chance of analyzing statistics.
You can then understand which ads are working, and which ones are burning a hole in your pocket and need scrapping.
You could always test the waters with a short-term ad run. This is especially useful if you are running a limited deal. People will always respond better to ads if they feel they are receiving something extra in return, such as free delivery or a product discount.
Social media
Paid ads are great – if you have the budget for them. Yet they're far from the only option available for spreading the word about your company. Social media platforms are excellent for advertising without needing to spend any money.
Admittedly, you will require a large dose of creativity and commitment to harness the potential of social media. Whether you're using Twitter, Instagram, Facebook, or all three, you should implement a consistent posting schedule. Aim for at least one a day on each platform.
Thankfully there are several tools available that allow you to schedule posts in advance.
You want to avoid posting generic fluff. Your content should have meaning and invoke emotion from the reader. Your ultimate aim is to create posts that will be shared around, which will massively enhance the visibility of your local business.
As for how to create successful social media posts, think visual. It's a fact that people respond better to pictures and videos than simply text. Try and produce content that has relevance to the local audience you're targeting as well. Think about offers, competitions, giveaways, etc.
Enhance your online reputation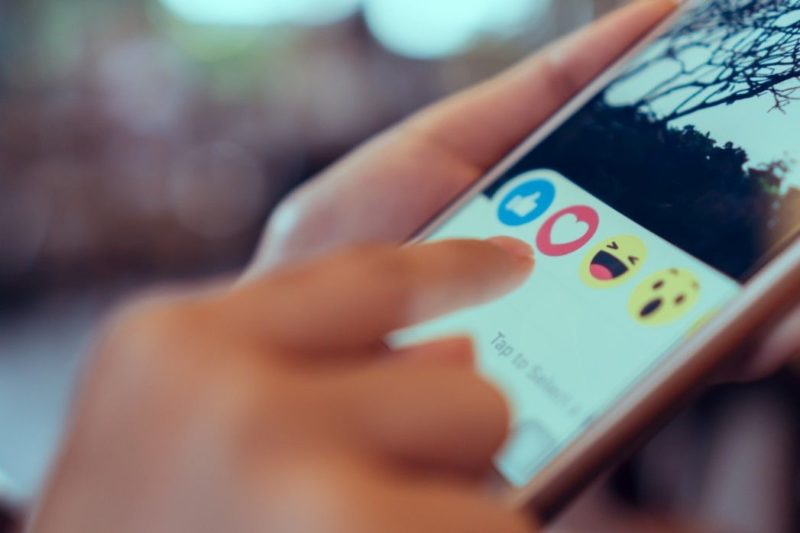 Reputation is everything for a local business. A positive reputation means you'll receive glowing reviews and benefit from word of mouth. On the other hand, a negative rep will cause prospective customers to turn away in droves.
Regarding the latter, it only takes one spiteful customer to tear down the good standing a business has built over the years.
To guarantee your reputation stays on the right side of the tracks, there are a couple of things you need to do. First of all, supply excellent customer service.
On top of this, you should encourage your clients to leave a positive review. They might do this out of their own goodwill, but you can always give them a little nudge in this direction. As an example, you could run a competition where everyone who leaves a review is entered into the prize draw.
Despite the potential problems a negative review can cause, it's also possible to employ damage limitation to lessen its impact. Posting a reasoned, informative response to a negative review will place your business in a positive light. It shows that you operate with a strong level of professionalism and care.