Last Updated on January 20, 2022
If you are someone who is a fan of historical sites and natural scenery, fresh air, and the refreshing environment is what you wish to experience when on a holiday, tourism in Georgia is surely going to be the best new discovery for you.
No doubts, Georgia is the very place that is capable to impress people with all types of preferences and likes. Whether one is a fan of modern architecture or likes to admire ancient sites, would like to go trekking or spend time hiking, Georgia country has a lot to offer. The people of Georgia are extremely hospitable and polite too.
And local food, the tasty and delicious delicacies are a whole new reason why one should be planning a trip to Georgia soon. If these things sound interesting and you are planning to visit Georgia on your next vacation, here is a bucket list of all the exciting activities that you should try to make the most out of your trip.
Go On A Skiing Slope:
Since Georgia is a place that has been gifted with a lot of natural beauty, people generally assume that visiting Georgia during the winter will not be that much of a good idea. What they don't know is that Georgia's travel destinations offer a plethora of activities during the cold season as well.
One such activity is skiing. Georgia has fantastic ski areas and the day passes are extremely inexpensive which makes these destinations even more exciting and desirable.
Try Local Wine:
Georgia is one of the most popular regions in the world with respect to wine tasting. They are thought to be the oldest winemakers and needless to say the taste of Georgian wine is unlike any other one you may have had before. Here you can book a tour to a local vineyard where you will be able to see the entire winemaking process from squishing grapes to tasting the wine at the end. This is such a rewarding experience that is not only relaxing and soothing but also educational.
Take A Ride On The Cable Cars: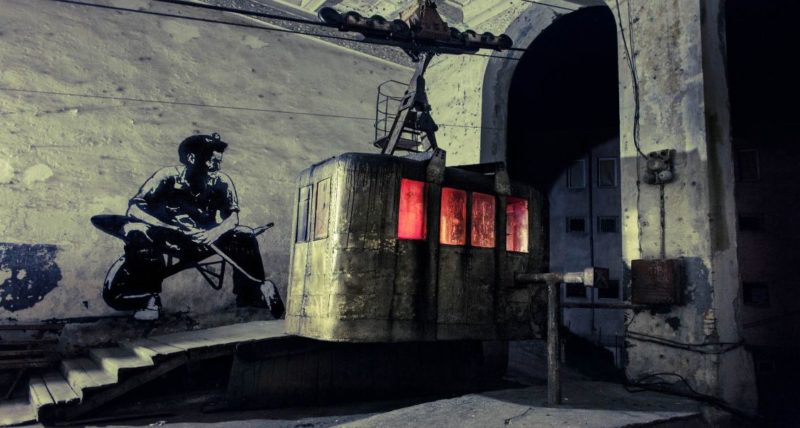 Chiatura was once a region where miners were at work throughout the year. In order to speed up the things and make it easier for the mine's material to be carried out of the mines, the government installed cable cars.
These ancient looking cable cars are not modern or attractive but they are a great way to get a wide-angled view of the entire area. Plus their antique look and old technology gives them a retro feel.
Visit the Ali And Nino Statue:

Ali and Nano were a couple that is also known as the Romeo and Juliet of Caucasus. They were a couple that was separated and tried their level best to get together in the face of all odds. But since one was from Azerbaijan and the other from Georgia their love couldn't succeed.
Their statues made of metal plates are mounted in Batumi. They are lit up in a way that it appears they are moving towards one another. Once they get very close to one another, they seem to pass through one another marking the fact that they could never become one. It is a very romantic sight to witness with a loved one.
Have A Sip Of Chacha:
Sipping on a drink named Chacha is one of the top recommendations of this Georgia trip planner. It is a locally distilled grape spirit that can be so concentrated that it may even contain up to sixty percent of pure alcohol. Chacha may not be as popular as famous Georgian wines because not everyone has an acquired taste for it but if you are someone who is up for the challenge, try it and rest assured you will never regret it.
See The Georgian Russian Friendship Monument: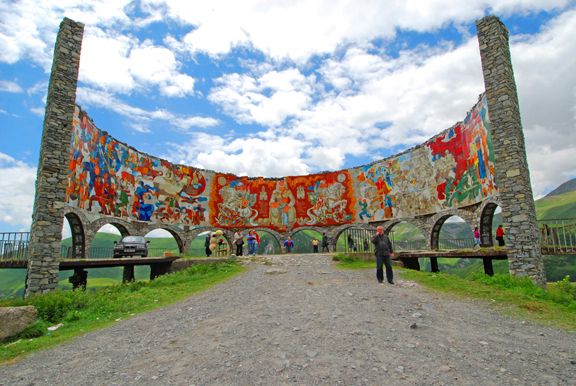 On the way to Kazbegi from Tbilisi, you will come across a semi-circular colorful structure that will surely catch your eye. This is known as the Georgian Russian monument. The monument is an amazing sight amongst the natural scenery.
Almost all the tourist buses stop there and the guides take out the time to explain the significance of the monument and how it marks the friendship between the two nations, despite Russian aggression against Georgia.
Take A Scrub: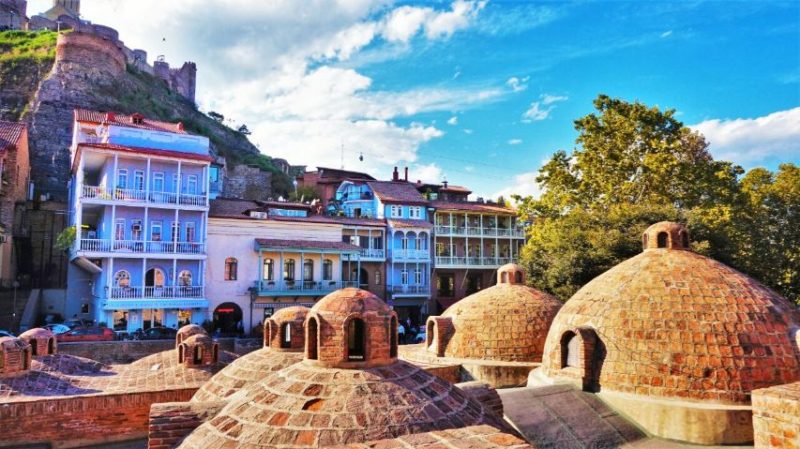 Tbilisi is a city that is surrounded by natural Sulphur springs. Underneath the architecture of the city, there still reside the natural sulfurous baths. You can go to these baths and get a soak and a cleansing scrub massage. There are public as well as private bathhouses that offer such services.
It is a very calming experience and is a source of detoxification and cleansing for the entire body. Sulfur is also known for its health benefits that will leave your skin as well as health refreshed.
Spend Some Time In A Botanical Garden:
Batumi is as well as the entire country is rich in botanical gardens where you can enjoy the fresh and cool air while looking at a large and diverse range of flowers and fauna. There are different activities that can be planned in these botanical wonders. You can enjoy a small picnic or even camp there overnight for an even more surreal experience.
Enjoy A Local Puppet Show:
Tbilisi is known for a number of local theaters. These theaters are extremely affordable and offer commendable puppet shows that are entertaining for both children and adults. These puppet shows are often telling local stories.
While presented in the local language many shows come with subtitles so that the tourists and foreigners can understand them as well.
Feast On Local Food:
Georgia is known for its amazing cuisine. From savory dishes to piquant sweets, there is a wide range of food that is unique to Georgia. The locals are extremely hospitable and offer various treats to foreigners with open arms and hearts.
Make sure to enjoy local restaurants as much as possible and don't forget to taste some zesty street food as well. This will help you truly understand all the flavors of Georgia.