Last Updated on March 8, 2022
The Bible is the most widely distributed and read book in the world. Offering a wealth of knowledge and wisdom that enriches the lives of its readers, it's no wonder that billions of copies are currently in existence. 
Life without encouragement will often seem pointless and grueling. It's easy to feel overwhelmed once the going gets tough. Not only that, the lack of encouragement in your life will break your faith and make you believe that no higher power is looking after your welfare. 
There's no challenge too great for those who nurture their faith every day. No matter the misfortunes, you can rise above, overcome any obstacle, and live without fear by reading simple passages from the Bible.
For many, the Bible serves as a reminder of these truths and encourages them to put their trust in a higher power and the goodness of life. 
The Benefits of Reading the Bible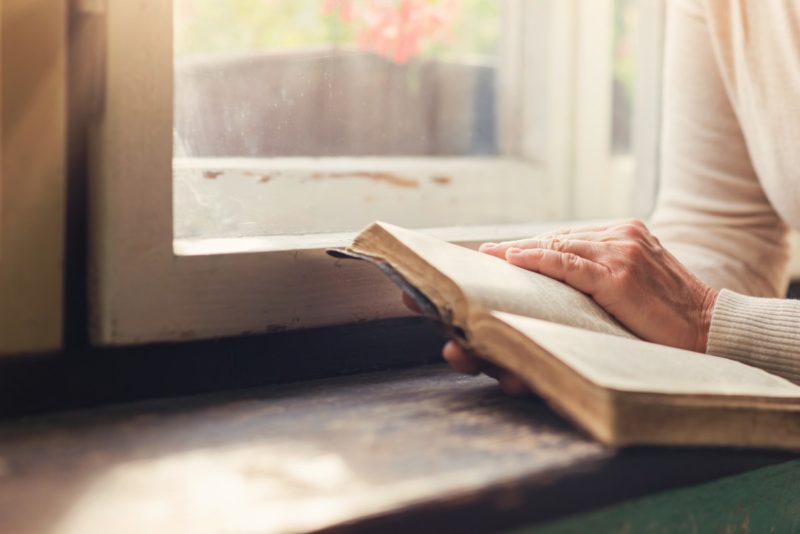 Reading the Bible can lead to a myriad of benefits. 
Nourishment
Your spirit needs as much nourishment as your physical body. Your spiritual life will influence your character and the way you relate to the world. Through the nourishing power of the Bible's words, you can live fully each day. 
Strength
In times of darkness, meditating on Bible verses can give you hope and guidance. It can increase your resilience to depression, anxiety, and negative thoughts. Encouraging words can rekindle your spirit's strength to face whatever challenges that may come your way.
Inner peace
Everything in modern society seems to be an obstacle to attaining inner peace. Reading the Bible can give us peace of mind. No matter what we're going through, it can give us an opportunity to maintain peace amidst the challenges that life hurls at us.
Guidance
Whether you're going through love problems, financial woes, or you're simply feeling blue, you can find comfort and inspiration in the Bible. Keeping the scriptures in mind, you will have the courage to take control of your life and steer it in the right direction.
Patience
The passages in the Bible nurture patience and trust in God's plan. If you're feeling overwhelmed, these words of encouragement can ease your troubled mind and help you see the meaning behind everything you're going through. The Bible reminds you that your struggles will all be worth it in the end.
The Importance of Encouragement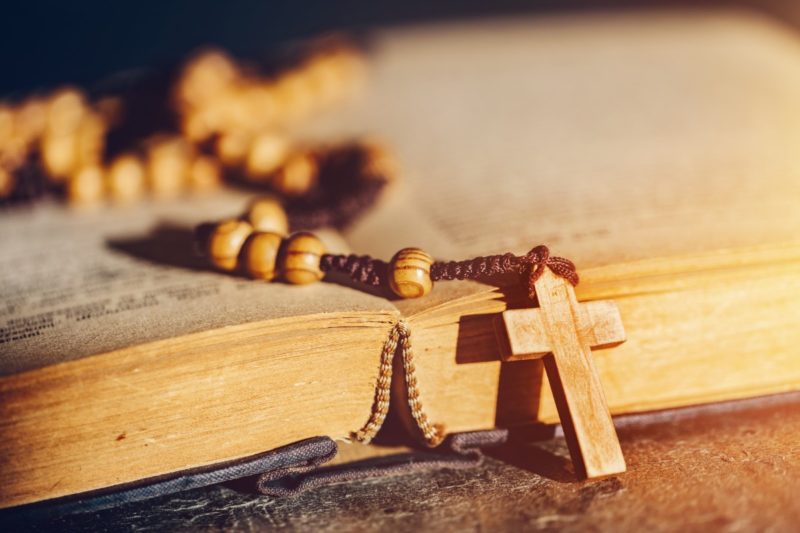 Discover what the Bible says about the importance of encouragement.
It nurtures your faith.
Life isn't always rainbows and butterflies. It's easy to surrender and lose faith in times of trouble. That is the very reason why encouragement is important. The power of positive words can reshape how you perceive life and nurture your faith. It makes you work harder and trust in God's plan for you instead of giving up. 
Adds meaning to life.
Encouragement gives new meaning to the hardships you experience in life. It makes you less scared of failure. It makes you see your situation in a more positive light and have a renewed appreciation for your life. More importantly, it gives you the courage to claim the life that God has designed for you. 
Here are encouraging Bible verses to keep you going when the going gets tough:
Inspirational and Uplifting Bible Verses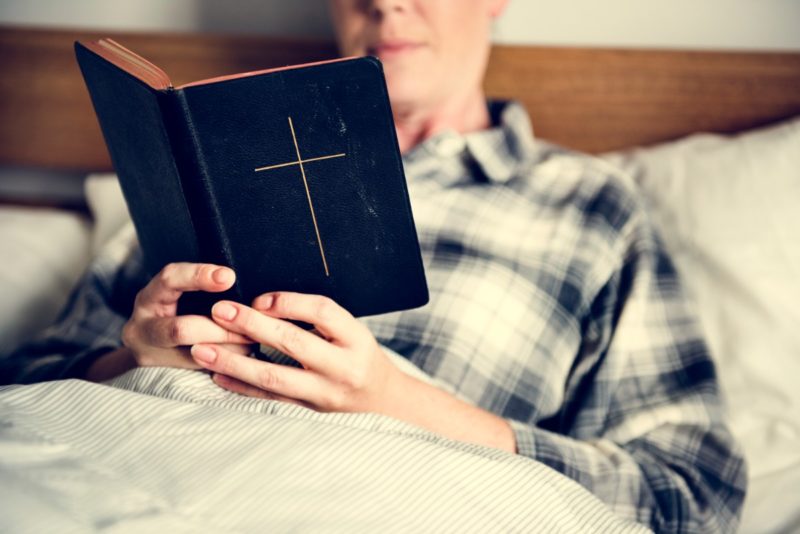 "Love is patient, love is kind. It does not envy, it does not boast, it is not proud. It does not dishonor others, it is not self-seeking, it is not easily angered, it keeps no record of wrongs." – 1 Corinthians 13:4-5
"Rejoice always, pray continually, give thanks in all circumstances; for this is God's will for you in Christ Jesus." – 1 Thessalonians 5:16-18
"These commandments that I give you today are to be on your hearts. Impress them on your children. Talk about them when you sit at home and when you walk along the road, when you lie down and when you get up." – Deuteronomy 6:6-7
"Do not be anxious about anything, but in every situation, by prayer and petition, with thanksgiving, present your requests to God. And the peace of God, which transcends all understanding, will guard your hearts and your minds in Christ Jesus." – Philippians 4:6-7
"Therefore I tell you, whatever you ask for in prayer, believe that you have received it, and it will be yours." – Mark 11:24
"Do everything in love." – 1 Corinthians 16:14
"I pray that out of his glorious riches he may strengthen you with power through his Spirit in your inner being, so that Christ may dwell in your hearts through faith. And I pray that you, being rooted and established in love." – Ephesians 3:16-17
"Commit to the Lord whatever you do, and he will establish your plans." – Proverbs 16:3
"Be completely humble and gentle; be patient, bearing with one another in love." – Ephesians 4:2
"For we live by faith, not by sight." – 2 Corinthians 5:7
"Worship the Lord your God, and his blessing will be on your food and water. I will take away sickness from among you." – Exodus 23:25
"They replied, 'Believe in the Lord Jesus, and you will be saved—you and your household.'" – Acts 16:31
"May he give you the desire of your heart and make all your plans succeed." – Psalm 20:4
"Now faith is confidence in what we hope for and assurance about what we do not see." – Hebrews 11:1
"For I know the plans I have for you, declares the Lord, plans to prosper you and not to harm you, plans to give you hope and a future." – Jeremiah 29:11
"Whatever you do, work at it with all your heart, as working for the Lord, not for human masters, since you know that you will receive an inheritance from the Lord as a reward. It is the Lord Christ you are serving." – Colossians 3:23-24
"Each of you should give what you have decided in your heart to give, not reluctantly or under compulsion, for God loves a cheerful giver." – 2 Corinthians 9:7
"And over all these virtues put on love, which binds them all together in perfect unity." – Colossians 3:14
"May the God of hope fill you with all joy and peace as you trust in him, so that you may overflow with hope by the power of the Holy Spirit." – Romans 15:13
"This is the confidence we have in approaching God: that if we ask anything according to his will, he hears us." – 1 John 5:14
"So in Christ Jesus you are all children of God through faith, for all of you who were baptized into Christ have clothed yourselves with Christ." – Galatians 3:26-27
"Therefore, my dear brothers and sisters, stand firm. Let nothing move you. Always give yourselves fully to the work of the Lord, because you know that your labor in the Lord is not in vain." – 1 Corinthians 15:58
"When I am afraid, I put my trust in you." – Psalm 56:3
"Whoever would foster love covers over an offense, but whoever repeats the matter separates close friends." – Proverbs 17:9
"Be joyful in hope, patient in affliction, faithful in prayer." – Romans 12:12
"If my people, who are called by my name, will humble themselves and pray and seek my face and turn from their wicked ways, then I will hear from heaven, and I will forgive their sin and will heal their land." – 2 Chronicles 7:14
"I appeal to you, brothers and sisters, in the name of our Lord Jesus Christ, that all of you agree with one another in what you say and that there be no divisions among you, but that you be perfectly united in mind and thought." – 1 Corinthians 1:10
"And now these three remain: faith, hope and love. But the greatest of these is love." – 1 Corinthians 13:13
"Jesus said to her, 'I am the resurrection and the life. The one who believes in me will live, even though they die; and whoever lives by believing in me will never die. Do you believe this?'"- John 11:25-26
"And so we know and rely on the love God has for us. God is love. Whoever lives in love lives in God, and God in them." – 1 John 4:16
"But who am I, and who are my people, that we should be able to give as generously as this? Everything comes from you, and we have given you only what comes from your hand." – 1 Chronicles 29:14
"But when you ask, you must believe and not doubt, because the one who doubts is like a wave of the sea, blown and tossed by the wind." – James 1:6
"Be very careful, then, how you live—not as unwise but as wise, making the most of every opportunity, because the days are evil." – Ephesians 5:15-16
"Devote yourselves to prayer, being watchful and thankful." – Colossians 4:2
"The Lord himself goes before you and will be with you; he will never leave you nor forsake you. Do not be afraid; do not be discouraged." – Deuteronomy 31:8
"A generous person will prosper; whoever refreshes others will be refreshed." – Proverbs 11:25
"Praise be to the God and Father of our Lord Jesus Christ, the Father of compassion and the God of all comfort, who comforts us in all our troubles, so that we can comfort those in any trouble with the comfort we ourselves receive from God." – 2 Corinthians 1:3-4
"For the word of God is alive and active. Sharper than any double-edged sword, it penetrates even to dividing soul and spirit, joints and marrow; it judges the thoughts and attitudes of the heart." – Hebrews 4:12
"Whoever pursues righteousness and love finds life, prosperity and honor." – Proverbs 21:21
"Be kind and compassionate to one another, forgiving each other, just as in Christ God forgave you." – Ephesians 4:32
"How good and pleasant it is when God's people live together in unity!" – Psalm 133:1
"A gift opens the way and ushers the giver into the presence of the great." – Proverbs 18:16
"And let us consider how we may spur one another on toward love and good deeds, not giving up meeting together, as some are in the habit of doing, but encouraging one another—and all the more as you see the Day approaching." – Hebrews 10:24-25
"My son, keep your father's command and do not forsake your mother's teaching." – Proverbs 6:20
"Then you will call on me and come and pray to me, and I will listen to you." – Jeremiah 29:12
"Do not merely listen to the word, and so deceive yourselves. Do what it says."- James 1:22
"About midnight Paul and Silas were praying and singing hymns to God, and the other prisoners were listening to them." – Acts 16:25
"I have told you these things, so that in me you may have peace. In this world you will have trouble. But take heart! I have overcome the world." – John 16:33
"We love because He first loved us." – 1 John 4:19
"Greater love has no one than this: to lay down one's life for one's friends." – John 15:13
"Therefore encourage one another and build each other up, just as in fact you are doing." – 1 Thessalonians 5:11
"Husbands, love your wives, just as Christ loved the church and gave himself up for her to make her holy, cleansing her by the washing with water through the word." – Ephesians 5:25-26
"All Scripture is God-breathed and is useful for teaching, rebuking, correcting and training in righteousness, so that the servant of God may be thoroughly equipped for every good work." – 2 Timothy 3:16-17
"Jesus said, 'Let the little children come to me, and do not hinder them, for the kingdom of heaven belongs to such as these.'" – Matthew 19:14
"As water reflects the face, so one's life reflects the heart." – Proverbs 27:19
"Do nothing out of selfish ambition or vain conceit. Rather, in humility value others above yourselves." – Philippians 2:3
"Above all else, guard your heart, for everything you do flows from it." – Proverbs 4:23
"But the fruit of the Spirit is love, joy, peace, forbearance, kindness, goodness, faithfulness, gentleness and self-control. Against such things there is no law." – Galatians 5:22-23
"For if the willingness is there, the gift is acceptable according to what one has, not according to what one does not have." – 2 Corinthians 8:12
"Your word is a lamp for my feet, a light on my path." – Psalm 119:105
"God will repay each person according to what they have done." – Romans 2:6
"Or do you not know that wrongdoers will not inherit the kingdom of God? Do not be deceived: Neither the sexually immoral nor idolaters nor adulterers nor men who have sex with men nor thieves nor the greedy nor drunkards nor slanderers nor swindlers will inherit the kingdom of God." – 1 Corinthians 6:9-10
"Call to me and I will answer you and tell you great and unsearchable things you do not know." – Jeremiah 33:3
"For if you forgive other people when they sin against you, your heavenly Father will also forgive you." – Matthew 6:14
"If we confess our sins, he is faithful and just and will forgive us our sins and purify us from all unrighteousness." – 1 John 1:9
"Whoever claims to love God yet hates a brother or sister is a liar. For whoever does not love their brother and sister, whom they have seen, cannot love God, whom they have not seen." – 1 John 4:20
"Whoever is patient has great understanding, but one who is quick-tempered displays folly." – Proverbs 14:29
"Put on the full armor of God, so that you can take your stand against the devil's schemes." – Ephesians 6:11
"For the Spirit God gave us does not make us timid, but gives us power, love and self-discipline." – 2 Timothy 1:7
"Jesus looked at them and said, 'With man this is impossible, but not with God; all things are possible with God.'" – Mark 10:27
"If I have the gift of prophecy and can fathom all mysteries and all knowledge, and if I have a faith that can move mountains, but do not have love, I am nothing." – 1 Corinthians 13:2
"Above all, love each other deeply, because love covers over a multitude of sins." – 1 Peter 4:8
"Let us then approach God's throne of grace with confidence, so that we may receive mercy and find grace to help us in our time of need." – Hebrews 4:16
"Let everything that has breath praise the Lord. Praise the Lord." – Psalm 150:6
"The Lord is near to all who call on him, to all who call on him in truth." – Psalm 145:18
"Do not conform to the pattern of this world, but be transformed by the renewing of your mind. Then you will be able to test and approve what God's will is—his good, pleasing and perfect will." – Romans 12:2
"Come to me, all you who are weary and burdened, and I will give you rest." – Matthew 11:28
"I can do all this through him who gives me strength." – Philippians 4:13
"Salvation is found in no one else, for there is no other name under heaven given to mankind by which we must be saved." – Acts 4:12
"Therefore, since we have these promises, dear friends, let us purify ourselves from everything that contaminates body and spirit, perfecting holiness out of reverence for God." – 2 Corinthians 7:1