Last Updated on March 3, 2023
Who Is Chris Evans?
Christopher Robert Evans is an American actor, film director, and film producer who is best known for playing Captain America in the Marvel Cinematic Universe (MCU) film series. Evans began acting in 1997 but rose to prominence for his comic book roles.

Besides acting, Chris Evans has also directed and produced some of his films, including the 2014 romantic drama Before We Go. Evans also enjoys a fairly successful Broadway career. He made his Broadway debut in the 2018 revival of the play Lobby Hero by Kenneth Lonergan.
Quick Facts
| | |
| --- | --- |
| Full Name: | Christopher Robert Evans |
| Popular Name: | Chris Evans |
| Gender: | Male |
| Birth Date: | June 13, 1981 |
| Age: | 41 years |
| Parents: | G. Robert Evans III and Lisa Capuano |
| Siblings: | Scott Evans, Carly Evans, and Shanna Evans |
| Birth Place: | Boston, Massachusetts |
| Nationality: | American |
| Ethnicity: | German, Welsh, English, Scottish, Italian, and Irish |
| Education: | Lincoln-Sudbury Regional High School and Lee Strasberg Theatre and Film Institute |
| Marital Status: | Single |
| Sexual Orientation: | Straight |
| Wife/Spouse: | None |
| Children: | None |
| Dating: | N/A |
| Net Worth: | USD 80 million  |
| Source of Wealth: | Acting, Film Production, Film Directing, Endorsement Deals, and Other Ventures |
| Height: | 6′ 0″ (1.83 m) |
| Weight: | 85 kg; In pounds: 187 lbs. |
Early Life and Career Information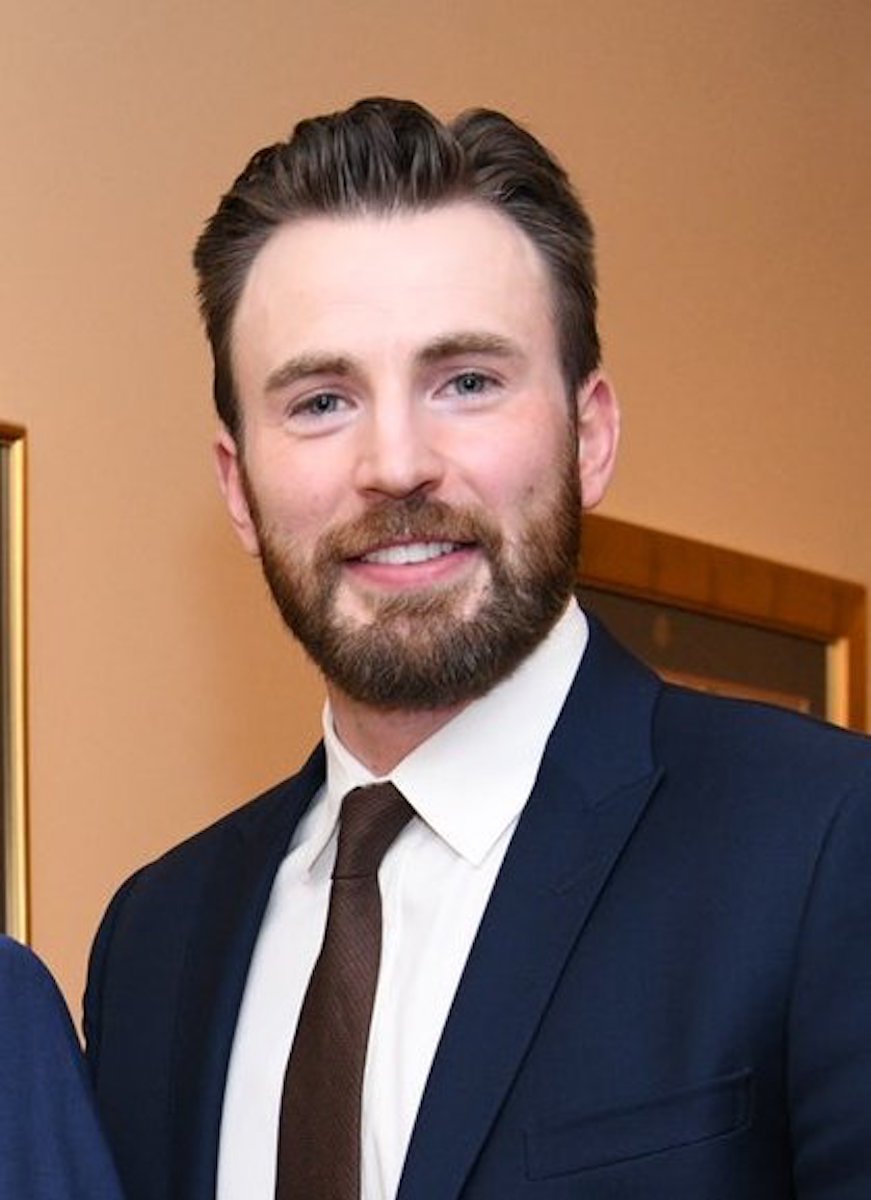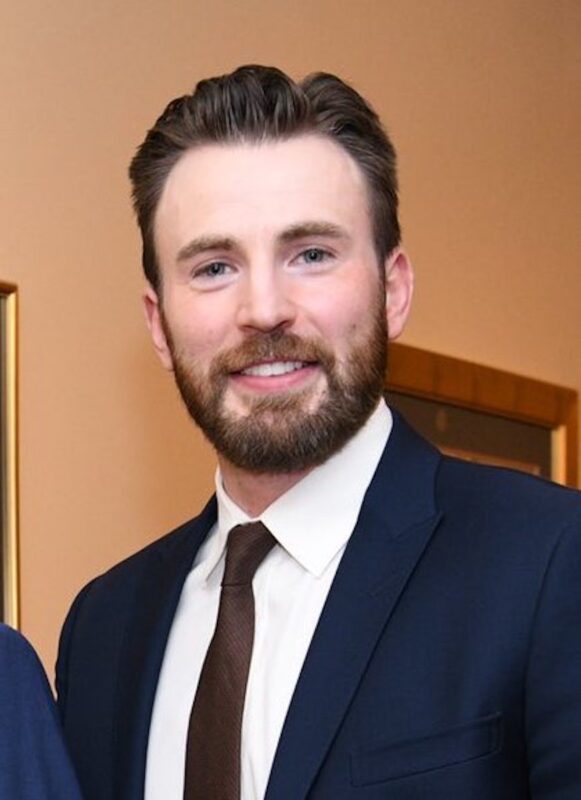 Chris Evans was born on June 13, 1981, in Boston, Massachusetts, to G. Robert Evans III and Lisa Capuano. His father is a dentist, whereas his mother works at the Concord Youth Theater as an artistic director.

Evans developed an interest in acting and music as a child. He attended acting camp and enjoyed musical theatre.

Chris Evans landed his first credited film appearance in 1997, in a short educational film titled Biodiversity: Wild About Life! Determined to pursue his acting career full-time, he moved to Los Angeles in September 2000.

After arriving in L.A, Chris Evans lived in Oakwood Apartments based in Toluca Lake, where he met and befriended fellow young actors. The same year, Evans made his screen debut after landing a role in the television family drama, The Newcomers. He also became a lead actor in the television series Opposite Sex, as well as appeared in an episode of the 2000 television series The Fugitive.

In 2001, Chris Evans starred in the parody film Not Another Teen Movie. Although the movie was generally a critical failure, it was a box office hit, grossing $38 million domestically and $28 million internationally.

In 2004, Evans had a lead role in the teen heist-comedy The Perfect Score. The same year, he starred in Cellular, alongside an ensemble of Hollywood A-listers like Jason Statham, William H. Macy, and Kim Basinger.

In 2005, Chris Evans starred in the independent drama movie Fierce People. He also starred in the romantic drama London. However, his biggest movie for the year (and arguably one of his best films of all time) was the Fantastic Four, a film adaptation of the 'Fantastic Four' comic book.
Due to his outstanding performance in the film, Evans reprised his role in the movie's second installment, Fantastic Four: Rise of the Silver Surfer (2007). Over the next five years, he appeared in several acclaimed films, including Sunshine (2007), The Loss of a Teardrop Diamond (2008), Street Kings (2009), Push (2009), and Puncture (2010).

In 2010, Chris Evans resumed his appearances in comic book film adaptations by starring in The Losers and Scott Pilgrim vs. the World. In 2011, Evans began starring as Captain America in the Marvel Cinematic Universe film Captain America: The First Avenger.

He has since reprised his role in the film franchise a record six times, including in:

• The Avengers (2012),
• Captain America: The Winter Soldier (2014),
• Avengers: Age of Ultron (2015),
• Captain America: Civil War (2016),
• Avengers: Infinity War (2018), and
• Avengers: Endgame (2019)

Whist appearing in MCU, Chris Evans also managed to act in several other movies and television series, such as:

• What's Your Number? (2011),
• The Iceman (2012),
• Snowpiercer (2013),
• Gifted (2017),
• The Red Sea Diving Resort (2019) and
• Knives Out (2019)

And in addition to portraying Captain America, Evans has also appeared in other Marvel Cinematic Universe movies, including Ant-Man (2015) and Spider-Man: Homecoming (2017).
Chris Evans' Net Worth
As of 2023, Chris Evans had a net worth of $80 million and currently commands an average salary of $15 million. Nearly his entire wealth comes from his illustrious acting career.

Evans reportedly earned a paltry $300,000 in base salary for his first Captain America Movie. However, his salary skyrocketed to $15 million for Avengers: Infinity War, Captain America: Civil War, and Avengers: Endgame. By the time he retired from his role as Captain America, Evans was estimated to have earned between $75 and $100 million in the Marvel film franchise alone.

Besides acting, Chris Evans is also a film director and producer. And while we may not know how much he takes home from these endeavors, it certainly adds to his overall net worth.
Lessons from Chris Evans
1. Confront your fears

Chris Evans initially considered declining the offer to star as Captain America in the MCU film franchise, fearing for his privacy. However, he eventually overcame his fears and accepted the role. He would later say, 'I decided to make 'Captain America' because I realized I wasn't doing the film because it terrified me. You can't make decisions based on fear.'

2. Accept your failures

Some of Evans' earlier films were critical failures, a fact that Chris himself admitted in a retrospective interview.

3. Have a strong work ethic

After landing a role as Captain America, it would have been convenient for Chris Evans to put all his other movie projects on hold. But he didn't. On the contrary, he appeared in scores of movies while working on his MKU films.
Famous Quotes by Chris Evans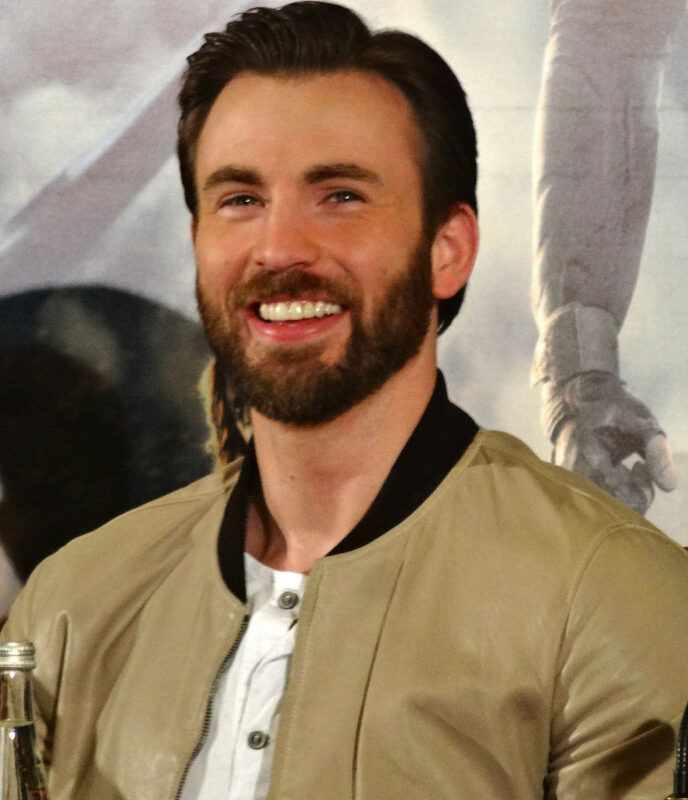 "But my happiness in this world – my level of peace – is never going to be dictated by acting."
"For the youth, the indignation of most things will just surge as each birthday passes."
"I think diamonds represent luxury, indulgence, and class. So any time you can incorporate a gift that is synonymous with all those attributes, you know the other person will love it."
"I've managed to do movies and still keep a lifestyle where I can go to ballgames, go to a grocery store like everybody else."
"Nothing is worse than a beautiful girl fishing for compliments by saying how gross she is. On the flip side, I find genuine humility and modesty attractive."
Conclusion
Chris Evans has successfully established himself as one of Hollywood's most talented actors. Although Evans has been in the industry since 1997, he is not about to exit the stage yet. He is set to appear in various upcoming films, including a Netflix special titled Don't Look Up and a Pixar film known as Lightyear.