Last Updated on March 8, 2022
Twitter or Facebook… take your pick. How many times in a day do you visit one of these or any of other numerous social networking websites, growing evolving, and dominating our virtual world?
You must know at least one (and probably know more than one) person(s) who may be addicted to these websites. It's actually considered odd not to be addicted to these virtual time black holes.
Figures of daily traffic pulled by these sites are enough, for anyone to realize the power and influence that social media commands over inhabitants of our world, both virtual and physical.
Social media has evolved from being cyber world geek buzz to a massive platform for businesses, entrepreneurs, professionals and organizations that seek greater recognition and identification at a very economical price.
Social media has its claws deeply dug in the cyber world and failing to acknowledge that, and not take advantage of its influential powers, is a crime unforgivable.
In today's fast paced world where nearly every other person you meet is short on time, the importance and advantage of this feature of social media cannot be denied.
Importance of Social Media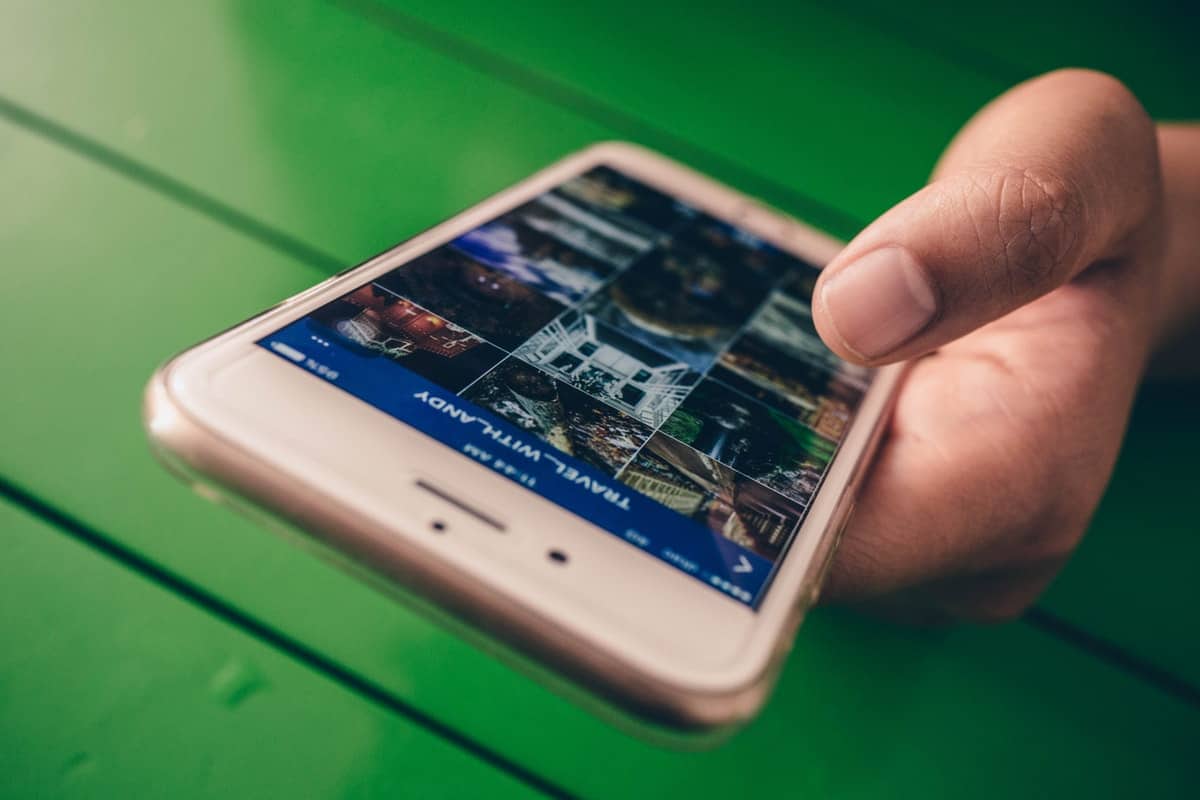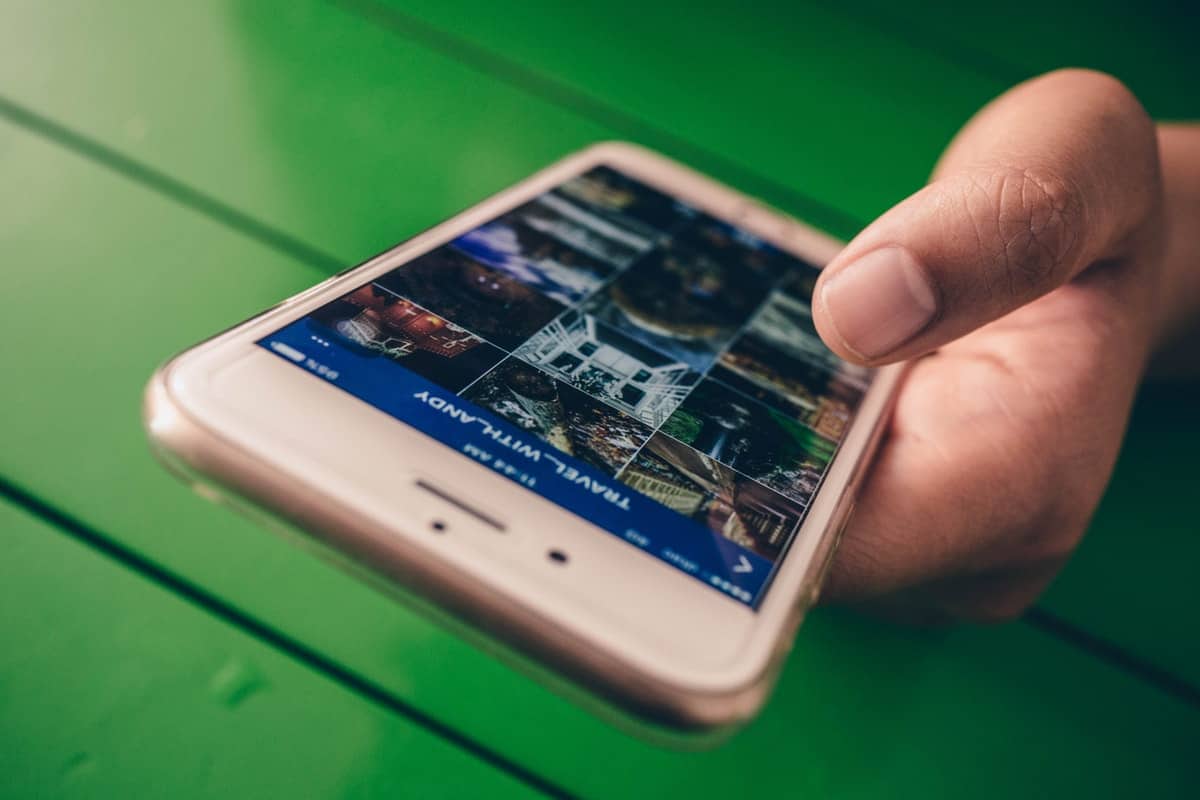 Photo by Fancycrave.com
Following are some of the facts that highlight the importance of social media.
Characteristics of Social Media: Discussed below are some of the characteristics that make social media so unique.
Social media is easily accessible and it's also the meeting point of today's internet savvy audience.
Major portion of younger generation, teenagers and middle aged people, are major percentage of the total social media user population.
Social media opens possibilities of direct access to clients without any third party intervention.
Advertising through social media is pretty cost friendly as compared to costs incurred by print, TV or other traditional media.
Social media also helps in search engine optimization and increase in rankings of any company websites.
Above characteristics are crucially important for any business in today's world. Communication level and engagement of clients go to different levels altogether when you are using this medium. Wondering why? Here is an example.
Compare a filter promoting new laundry detergent or brand new coffee shop, in your mail box with watching a video of the same promotion in your YouTube account. Which one seems more interesting?
Which one tends to gain your attention and consequentially lead you to buy that laundry detergent or visit that coffee house to see what they have to offer? Undoubtedly it is the video. Lifeless flier lying in your mail box can be easily tossed into garbage.
Why does this occur?
The predictability factor is high. How many times have you seen a promotional, even very professionally looking paper, lying in the mail box? When a promotional method becomes predictable for a customer it automatically becomes easy to ignore content associated with it.
By presenting something unique and memorable customers will be more likely to give their full attention to the message that is trying to be delivered. Predictable, boring, and mundane methods of presentation send a message to potential customers that there is nothing new or different in the promotion no matter how graphically inviting it may look and feel.
A predictable method of marketing is not as attention grabbing as an unpredictable one. Shocking or surprising potential customers is an extremely beneficial strategy as it can hold the attention of even your oldest clients in addition to catching the eye of new prospects.
As a marketer a message you may want to deliver to your client base may never be received if the delivery method chosen is not stimulating nor attractive to your target market.
Power of Social Media in Today's Marketplace: Social media with its viral videos, blogs and articles, has more than what could be called a healthy turnover of innovative Ideas that keep customers occupied and continue to grab their attention.
It is not strange for women, (men too, of course), to come across attention grabbing blog article on antique jewelry and by the time they reach the end of that article, they have made up their mind to buy it.
Conveniently provided in the body of the article or at the end of it or both there is a link to online jewelry store. Mission accomplished! Five minutes of reading something of their interest and customer is ready to purchase. That's a one-liner, defining the power of social media in today's marketplace.
From global giants like Microsoft, Apple, Amazon all the way down to little restaurants just around the corner and small locally owned businesses are using social media as platform to identify and reach out to their target audiences.
More and more e-marketers who are new to the field, are honing their skills to emerge as expert practitioners of social network marketing.
The entire advancement is targeted towards achieving social marketing objectives and achieving and improving that promised return on investment (ROI). In this pursuit, marketers are seen researching the medium and monitoring audiences to establish realistic objectives before formulating the strategy and implementing tools for accomplishing those objectives.
Social Media Has Been Included In the Curriculum of Major Business Schools
Power and importance of social media in today's world is such that it has been included in the curriculum of almost any kind of school all over the globe.
Singapore is a perfect example of a country who recognizes the importance of technology which is seen in the growing number of universities in Singapore that are integrating studies of Social Media Marketing with their Executive Masters Programs. This transition's goal is to help students meet the challenges of social media as well as how to benefit from this new medium of marketing and communication.
Professionals and business executives who seek to gain a profound understanding of brand management and Internet marketing can learn to leverage the power of social media for their businesses and organizations.
Aventis School of Management, which is leading business school in Singapore, offers Professional Graduate Certificate in Social Media Marketing. It is specially designed foe executives who want to fully understand the nuances of this radically different form of corporate communication.
Number of schools in USA follows the suit. University of Washington offers Master of Communication in Digital Media, University of San Francisco offers Advanced Social Media Marketing Certificate, Southern New Hampshire University offers MBA in Social Media Marketing, and so many others. In terms of time spent by web users, social media websites and blogs are topping the list, with online games and instant messaging services following their lead.
Benefits of Social Media
1. No Geographical Boundaries
Photo by Fancycrave.com
Geographical boundaries cannot stop social media from reaching people, prospects, and customers across the globe. Anybody who has online presence can be targeted. If you are head hunter or a consulting firm, wouldn't it be nice to expand your reach on a global scale and to start expanding your business and market share by starting to serve customers from all over the world?
2. Larger Sales, Fatter Profits
Targeting customers from all over the world helps to increase sales and makes it more likely that your more ambitious sales targets will be met. Service oriented businesses can especially take advantage of the nearly cost free environment of social media that can provide a global presence.
3. Keep Up With Current Global Trends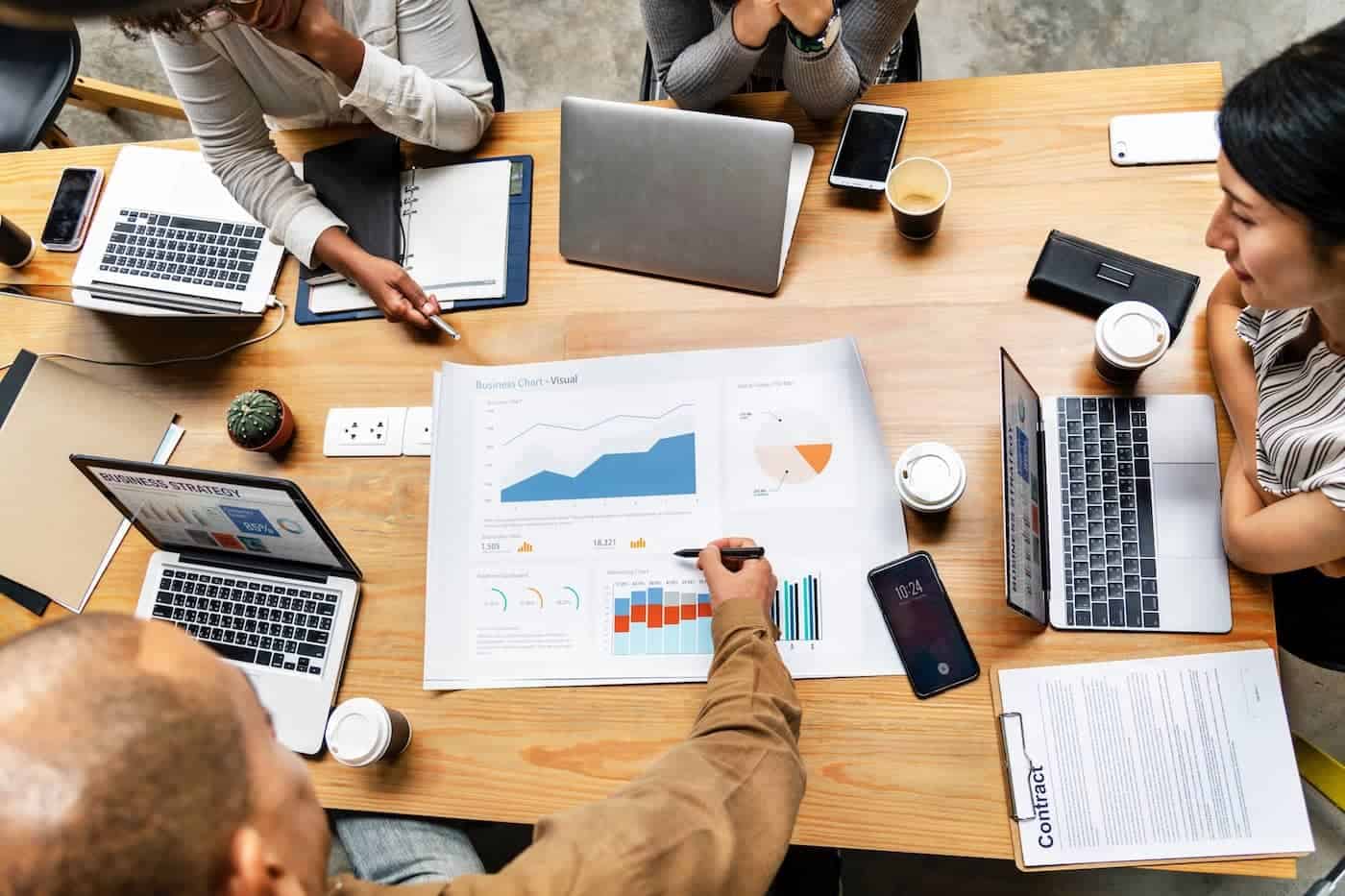 Most likely, all of your competitors will either already have an online presence or plan to incorporate social media marketing strategies into their businesses. Even if you and your competitors are not currently implementing a social media strategy, just know that it is likely that soon your competitors will begin to do so any day.
4. Marketing Budgets
If you have newly started your business, be it a coffee shop, laundry, moving company, regardless of the fie you are working in, you can reduce pressure on finances from marketing activities by taking your marketing online.
Online marketing campaigns are much less expensive then print media campaigns that typically incorporate display advertising in local newspapers as well as national periodicals. Another advantage of online campaigns over print has to do with time sensitivity where advertisements purchased in newspapers and magazines have a limited effective exposure period.
Online advertisements are viewable to customers as long as businesses wish them to be with time periods lasting from days to years.
5. Communication… Two Way Traffic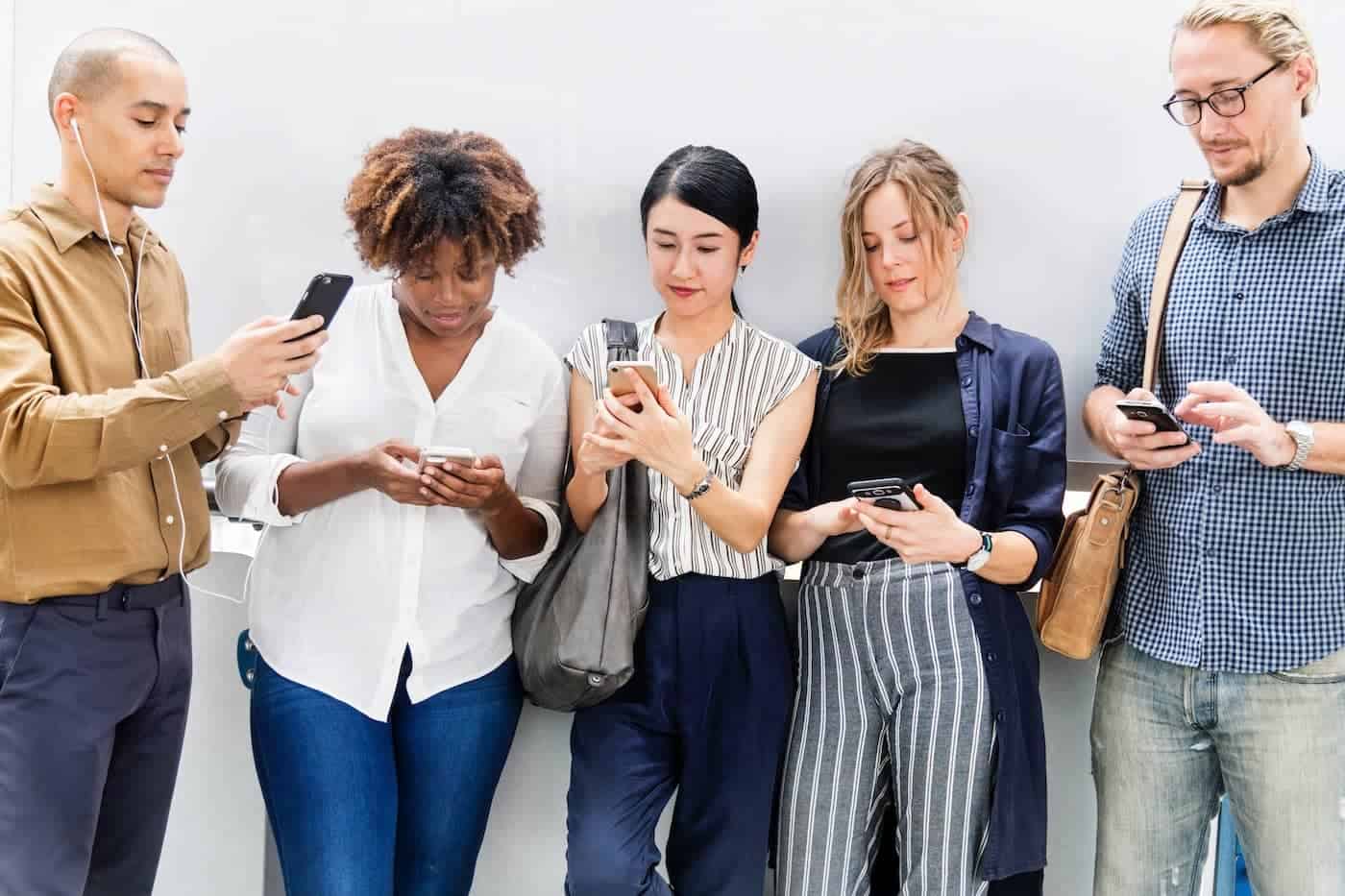 Traditional marketing techniques, usually adopted by small scale businesses comprise of dropping promotional letters, fliers, brochures and other forms of delivering marketing messages, in mail boxes, print, radio and television or placing them on other "locations". These forms of communicating with customers are entirely one sided communications where only the business has something to say.
By perusing a social media strategy opportunities for customers to provide feedback as well as opportunities for direct dialogue with a corporate representative over Facebook can be possible. Social media efforts give companies a digital personality and provide an additional component for effective branding techniques.
You need to hear from your clients. Feedback is the lifeblood of any business and social media helps you find out what your customers have to say about you. Once you have communicated about your business and made a sale, you need to hear what you can and should do to improve your service.
Another cool thing is that successful service stories and satisfied customers have a higher likelihood of spreading the news to others on their own by getting your company a presence and personality on social media networks. Social media is your key to two way communication and continued professional success.