Last Updated on January 20, 2022
Who Is Johnny Depp?
Johnny Depp, born John Christopher Depp II, is an American actor, film producer, and musician who has been active from the 80s. Depp is considered one of the most successful and inspirational actors in the world.
Throughout his acting career, Johnny Depp has been nominated for Golden Globe Awards ten times. He won one Golden Globe Award for Best Actor for his performance in the 2007 sensational film, Sweeny Todd: The Demon Barber of Fleet Street.
Most of Johnny Depp's movies have been commercially successful, both at the box office and globally. Presently, Depp is ranked as the world's third-highest-grossing actor. Collectively, the films he has featured in have grossed more than $3.7 million at the US box office, and more than $10 million worldwide.
Johnny Depp appears in the 2012 Guinness World Records as the highest-paid actor in the world, with earnings as high as $75 million. He was also inducted as a Disney Legend in 2015, which only goes to show how much reverence the world has for this accomplished actor.
Quick Facts
| | |
| --- | --- |
| Full Name: | John Christopher Depp II |
| Popular Name: | Johnny Depp |
| Gender: | Male |
| Birth Date: | June 9, 1963 |
| Age: | 58 years |
| Parents: | John Christopher Depp and Betty Sue Palmer |
| Siblings: | Daniel Depp, Debbie Depp, and Christi Depp |
| Birth Place: | Owensboro, Kentucky |
| Nationality: | American |
| Ethnicity: | Native-American, African-America, Belgian, English, Dutch, German, French, and Irish |
| Education: | Henry D. Perry Middle School and Miramar High School |
| Marital Status: | Divorced. Formerly married to Lori Anne Allison (1983 – 1986) and Amber Heard (2015 – 2017) |
| Sexual Orientation: | Straight |
| Wife/Spouse: | N/A |
| Children: | Lily-Rose Depp and John Christopher Depp III (all with former girlfriend, Vanessa Paradis) |
| Dating: | N/A |
| Net Worth: | 150 million (as of July 1st, 2021) |
| Source of Wealth: | Acting, Film Production, Music, and Other Ventures |
| Height: | 5′ 10″ (1.78 m) |
| Weight: | 78 kg; In pounds: 172 lbs. |
Early Life and Career Information
Johnny Depp was born on June 9, 1963, in Owensboro, Kentucky, to John Christopher Depp and Betty Sue Palmer. His father was a civil engineer while his mother was a waitress.
Depp made his foray into acting by featuring in the 1984 horror movie, A Nightmare on Elm Street. However, his breakthrough came after he landed a role in the television series, 21 Jump Street. He used the show to grow his brand, before going back to movie acting in the 90s.
The following are some of the films that Johnny Depp has featured in:
• Alice in Wonderland (2010),
• Benny and Joon (1993),
• Charlie and the Chocolate Factory (2004),
• Chocolat (2000),
• Corpse Bride (2005),
• Dark Shadows (2012),
• Don Juan DeMarco (1995),
• Donnie Brasco (1997),
• Edward Scissorhands (1990),
• Fantastic Beasts and Where to Find Them (2016),
• Murder on the Orient Express (2017),
• Pirates of the Caribbean: The Curse of the Black Pearl (2003) (plus two more sequels),
• Richard Says Goodbye (2018),
• Sleepy Hollow (1999),
• Sweeney Todd: The Demon Barber of Fleet Street (2007), and
• What's Eating Gilbert Grape (1993)
In addition to acting, Johnny Depp is also a musician. He mostly performed as a member of the rock group Hollywood Vampires.
Johnny Depp's Net Worth
As of July 1, 2021, Johnny Depp had a net worth of $150 million. He has earned most of his wealth from acting and film production, as well as music and other ventures.
Johnny Depp has featured in numerous commercially successful films. According to reports, the actor was making as much as $100 million in annual movie salary alone at some point.
He is believed to have earned $650 million in movie salary between 2003 and 2016, making him one of the richest actors on earth. Depp's legal woes and opulent lifestyle saw his fortunes shrink by half. However, he is still way richer than most people will ever become in their lifetime.
One of the reasons behind Johnny Depp's incredibly high per-movie salary is that the actor is quite a bargainer. He is believed to ask no less than $20 million in upfront salary plus up to 20% in backend points for each movie he stars in. And seeing as how talented he is, very few film producers would turn down his request.
Due to his high per-movie salary, Depp is estimated to have earned over $300 million from the Pirates of the Caribbean franchise alone. His backend earnings in the movie, Alice in Wonderland, is an estimated $55 million.
Here is a rundown of some of the notable salaries Johnny Depp has earned from films and television shows that he has featured in since he turned professional:
• 21 Jump Street – $45,000 per episode
• Nick of Time – $5 million
• Donnie Brasco – $5 million
• Pirates of the Caribbean: The Curse of the Black Pearl – $10 million. In the second installment of the same movie, Johnny Depp earned a total of $60 million ($20 million in base salary and $40 million in backend points). Depp bagged another $55 million in the third "Pirates of the Caribbean" installment.
• Alice in Wonderland – $55 million in base salary and backend points
• Rum Diary – $15 million
• Rango – $7.5 million
• Charlie and the Chocolate Factory – $18 million
• The Tourist – $20 million
In addition to acting, Johnny Depp is also a film producer and musician. In 2004, he established his own film production company known as Infinitum Nihil.
Depp is credited with co-founding Hollywood Vampires in 2015, alongside Joe Perry and Alice Cooper. The music group released their debut album in September 2015, which comprises of three songs that were all co-written by Depp.
In June 2019, Hollywood Vampires went on to release their second album, titled Rise. It's unclear how much money Johnny Depp makes from his music ventures. But however much or little it is, it definitely adds to his net worth.
Johnny Depp doesn't only earn hefty paychecks, he's also a big spender. He reportedly spends up to $3.6 annually in maintaining his full-time staff. Additionally, the actor's monthly expenditure includes $30,000 on wine and $200,000 on private jet travels. Depp also owns several luxury yachts, over 45 high-end automobiles, an art collection, and 12 storage facilities in memorabilia.
Life Lessons from Johnny Depp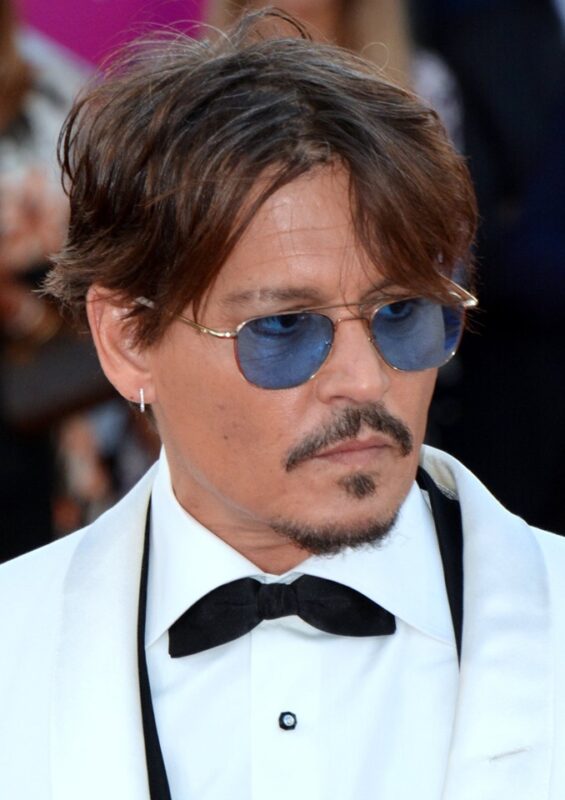 1. Know your worth
If you know how much you're worth, you'll be confident about putting a price on your abilities. Johnny Depp understands his worth, which is why he rarely accepts to star in a movie that pays him a salary below $20 million.
2. Challenges are only stepping stones to a higher success
Johnny Depp has faced several lows during his career, including two high-profile divorce cases, as well as drug and alcohol addiction. But he always had a way of making a comeback from his setbacks.
3. Spend your money on your own terms
Most of us dedicate all of our energies to creating wealth and before we realize it, we're too old to spend it on the things that make us happy. According to Johnny Depp's financial expenditure rulebook, you earn, spend, then go out there and make some more bucks.
The following are some memorable Johnny Depp quotes:
"I think the thing to do is enjoy the ride while you're on it."
"If you love two people at the same time, choose the second one, because if you really loved the first, you wouldn't have fallen for the second."
"Laugh as much as you breathe and love as long as you live."
"People cry not because they're weak, it's because they've been strong for too long."
"There are four questions of value in life… What is sacred? Of what is the spirit made? What is worth living for, and what is worth dying for? The answer to each is the same. Only love."
Related: Inspirationfeed.com/johnny-depp-quotes/
Conclusion
Johnny Depp is one of the most accomplished actors today. His success story is an inspiration not only to aspiring actors, but also to millions of his fans all over the world.