Last Updated on March 8, 2022
Who Is Ken Jeong?
Kendrick Kang-Joh Jeong, better known as Ken Jeong, is an American comedian, actor, producer, television personality, author, and licensed physician.

Jeong is best known for his appearance on The Hangover film series from 2009 to 2013. In addition to 'The Hangover' series, Jeong has landed roles in scores of other Hollywood blockbusters, including Knocked Up (2007), Role Models (2008), Furry Vengeance (2010), Ride Along 2 (2016), and Crazy Rich Asians (2018).

On television, Ken Jeong is best known for portraying Ben Chang in the series Community, which filmed from 2009 to 2015. Jeong was also the lead in the sitcom Dr. Ken (2015 – 2017). Besides appearing in the series, he also worked as its writer, creator, and executive producer.

Ken Jeong is also a licensed physician. However, he reportedly stopped practicing when his entertainment career began to take off.
Quick Facts
| | |
| --- | --- |
| Full Name: | Kendrick Kang-Joh Jeong |
| Popular Name: | Ken Jeong |
| Gender: | Male |
| Birth Date: | July 13, 1969 |
| Age: | 52 years |
| Parents: | D.K Jeong and Young Jeong |
| Siblings: | Unknown |
| Birth Place: | Detroit, Michigan |
| Nationality: | American |
| Ethnicity: | South Korean |
| Education: | Walter Hines Page High School, Duke University, UNC School of Medicine, and the University of California, Los Angeles (UCLA) |
| Marital Status: | Married  |
| Sexual Orientation: | Straight |
| Wife/Spouse: | Dr. Tran Ho |
| Children: | Zooey Jeong and Alexa Jeong |
| Dating: | N/A |
| Net Worth: | USD 14 million (as of April 1, 2021) |
| Source of Wealth: | Comedy, Acting, Film & Television Producing, Writing, Endorsement Deals, and Other Ventures |
| Height: | 5′ 5″ (1.65 m) |
| Weight: | 64 kg; In pounds: 141 lbs. |
Early Life
Ken Jeong was born on July 13, 1969, in Detroit, Michigan, to D.K Jeong and Young Jeong. He attended Walter Hines Page High School and Duke University.

In 1990, Jeong graduated from Duke University after completing his pre-med coursework. He proceeded to the UNC School of Medicine where he eventually obtained his M.D in 1995.

Jeong also attended the University of California, Los Angeles (UCLA), where he took theater classes.
Career Information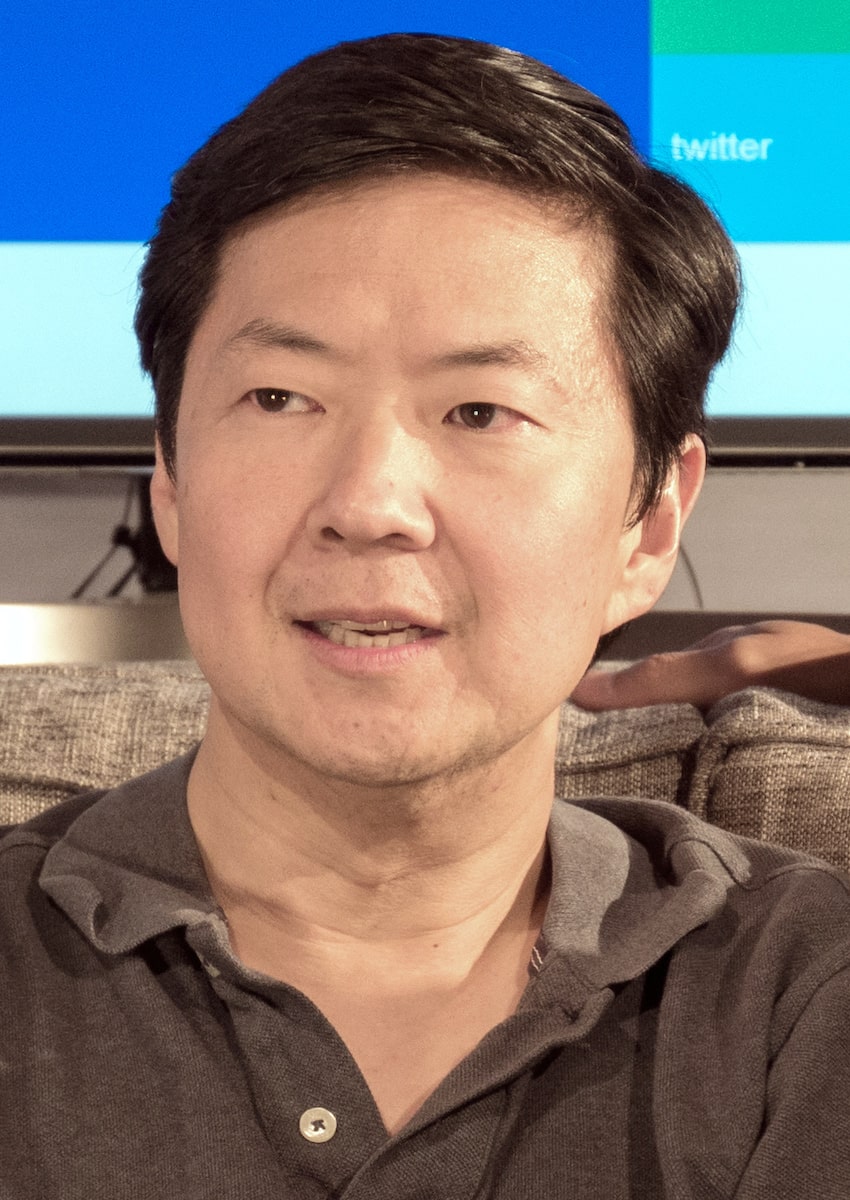 Ken Jeong kicked off his acting and comedy careers during his sophomore year at Duke University. At some point, he even considered majoring in drama while still pursuing his pre-med coursework.

The summer before joining medical school, Jeong took some theater classes at the University of California, Los Angeles. Some of his earliest comic works include performing at Charlie Goodnights in Raleigh, as well as at the Tootie's Durham Comedy Club.

After graduating from med school, Ken Jeong moved to Los Angeles and practiced for several years. As a doctor, Jeong is best known for working as a physician of internal medicine at a hospital in Woodland Hills. He split his time between working as a doctor during the day and performing at The Improv and Laugh Factory comedy clubs at night.

Thanks to his splendid performance as a stand-up comedian, Jeong was able to land several television appearances, including in The Big Easy (1997), MADtv (2003 – 2005), The Office (2005), Entourage (2006), and Curb Your Enthusiasm (2007).

Jeong has made numerous other television appearances, including in:

• WWE Raw (2009)
• American Dad (2009 – 2011)
• Community (2009 – 2015)
• Burning Love (2012)
• Sullivan & Son (2013 – 2014)
• Dr. Ken (2015 – 2017)
• America's Got Talent (2018)
• The Masked Singer (2019)
• The Masked Dancer (2020 – 2021)

In addition to his numerous stand-up and television roles, Ken Jeong has also appeared in various films over the years. Jeong made his cinematic debut playing Kurt in the 1998 movie Black Jaq. In 2007, he landed a starring role Dr. Kuni in the Hollywood blockbuster Knocked Up.

Other notable films that Jeong has appeared in over the years include:

• Step Brothers (2007)
• Role Models (2008)
• The Hangover series (2009 – 2013)
• Fury Vengeance (2010)
• The Despicable Me series (2010 – 2013)
• Zookeeper (2011)
• Ride Along 2 (2016)
• Crazy Rich Asians (2018)
• Avengers: Endgame (2019)

Ken Jeong's endeavors in the entertainment industry also include appearances in music videos. Jeong first appeared in the music video to the song What's It Gonna Be? (2007). In 2011, he appeared in the music video to the song I Like How It Feels. Jeong also appeared in the music videos to the songs La La (Visual) in 2016 and Waste It On Me in 2018.
Ken Jeong's Net Worth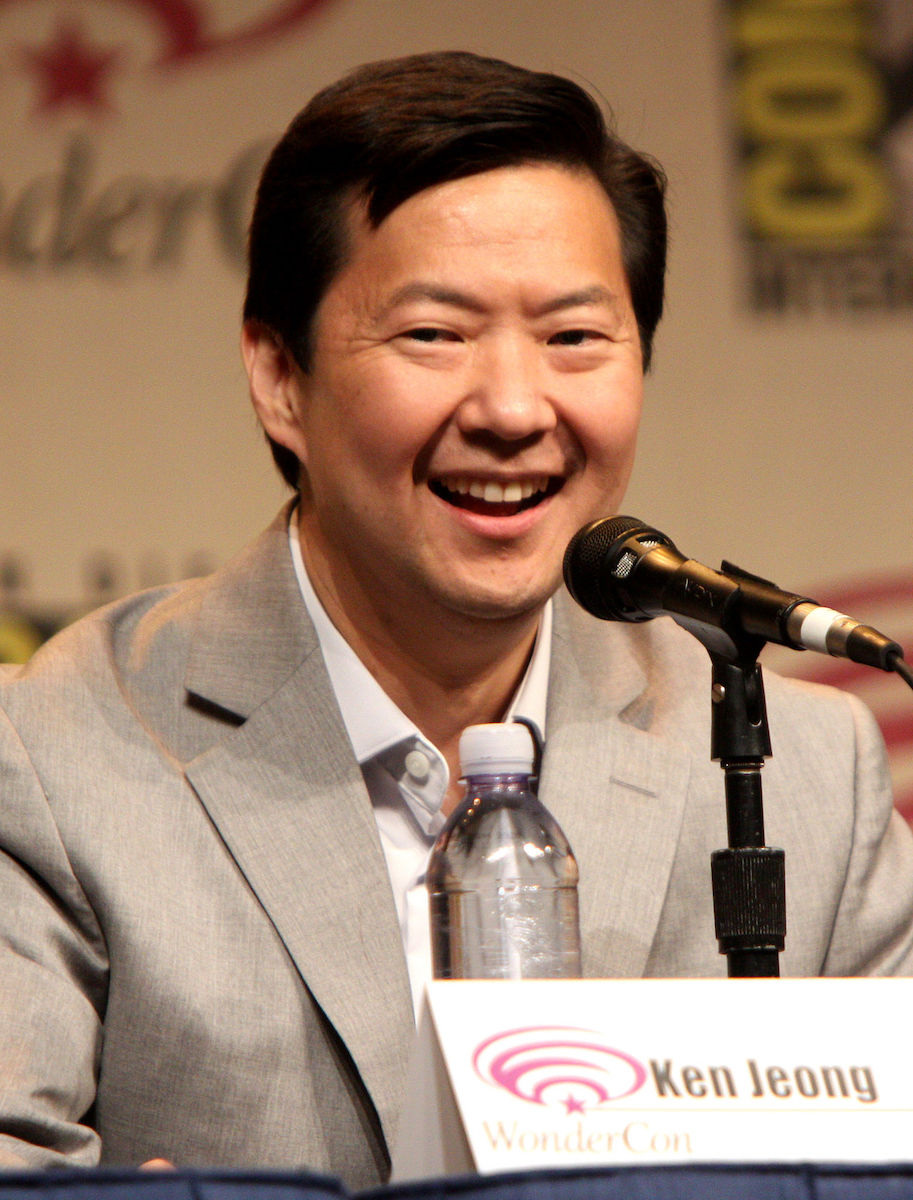 As of April 1, 2021, Ken Jeong had a net worth of $14 million. A huge chunk of Jeong's wealth comes from his entertainment-related ventures, which include comedy, acting, voice acting, and production.

It's also worth mentioning that Jeong is a licensed physician. And although he practiced for a fairly short duration after graduating from med school, whatever he earned definitely contributed to his overall net worth.

Endorsement deals and writing are other major income earners for Ken Jeong. In the fall of 2010, Jeong starred as Slim Chin in a variety of marketing campaigns by Adidas. He was featured in these campaigns alongside NBA superstars Derrick Rose and Dwight Howard.
Lessons from Ken Jeong
1. Move out of your comfort zone

Graduating from med school was unquestionably a huge achievement for Ken Jeong. But after practicing for a short duration, Jeong realized that working as a physician didn't quite give him the personal fulfillment he was craving. It's at this point that he decided to venture fully into comedy and acting.

2. Stay true to your dreams

Jeong understands that his true passions lie in comedy. That might explain why, over the years, he has mostly accepted roles in comedy films and television series.

3. Hard work has no substitute

Ken Jeong is one of the most hardworking Hollywood celebrities. After breaking into the limelight in the late 90s, Jeong has made at least one movie or television appearance each year. In certain years, he appeared in as many as five Hollywood blockbusters. Presently, Jeong has a lot of projects due for release, including the films Extinct and El Tonto.
Famous Quotes by Ken Jeong
"I don't have a sense of style in real life. I'm more like same-clothes-every-day guy. I don't wear jewelry, I don't wear any of this."
"I'm definitely a people pleaser. I like people to be happy around me and be comfortable. I go out of my way, sometimes to a fault, to make sure everyone is okay."
"Medicine really matured me as a person because, as a physician, you're obviously dealing with life and death issues, issues much more serious than what we're talking about in entertainment. You can't get more serious than life and death. And if you can handle that, you can handle anything."
"There's really no substitute for working hard. I think that's my biggest talent. There are always people who are funnier and more talented than I am, but I don't take anything for granted and I commit myself 100% to each of my roles."
"You can have all the tools in the world but if you don't genuinely believe in yourself, it's useless."
Conclusion
Ken Jeong is an American actor, comedian, and licensed physician who has been in the entertainment industry since the late 90s. Although he kicked off his professional career as a medic, Jeong discovered that his true passions were acting and comedy. He has a net worth of $14 million.