In the fluid and fast-paced music industry, adaptability and innovation are the driving forces that keep the beat going. This landscape has transformed from vinyl grooves to digital streams, now resonating through global networks, connecting cultures, and amplifying voices. At the heart of this evolution stands Jordan Padilla, known to many by his stage name Jordan Meek, a Sydney-born virtuoso whose fingers on the keyboard have the precision of a craftsman and the intensity of a storm.
Jordan's story is not just about striking the right notes; it's a narrative of sheer dedication and rhythmic passion. With a scholarship to the prestigious Berklee College of Music, he sharpened his skills not only to play music but to feel it pulse through him. Before the tassels of his graduation cap could sway to the rhythm of academic pomp, Jordan was already headlining tours with the effervescent Danny Ocean, adding his electric energy to a genre that dances across borders.
His stage is as vast as the open sky, having commanded the keys before crowds that would fill cities, under the bright lights of Flow Fest, and within the pulsing heart of Lollapalooza. It's here, in these swathes of people, that Jordan's music transcends mere performance, becoming a shared experience, a collective memory etched into the fabric of thousands.
In speaking with Jordan, one gets a glimpse of a path studded with milestones. His collaborations are as eclectic as his skill set, a gallery of who's who in the music scene, eager for his touch on their records. The fruits of his labor are not whispered but broadcast across the airwaves, with chart-topping streams and anthems like "MIA" that capture the airplay and imagination of listeners globally.
His track "Come Alive" thundered beyond the speakers, becoming a part of the storied legacy of ESPN's Monday Night Football—an anthem for the moments where games turned into legends. And as he speaks of weaving his magic on the upcoming tours with iLL Nicky and Madison Watkins, one can sense that this is a man whose music is always moving forward, always evolving.
This exclusive interview peels back the layers of Jordan Padilla's career—the crescendos, the silent beats, and the relentless pursuit of musical excellence. From the echoes of applause at international festivals to the quiet hum of the studio where the next hit is just a breath away, his story unfolds.
As we share his tales and insights, we invite you to tune in to the full interview. Step into a world where each day is a new verse, each challenge a chance to improvise, and each success a chorus that resonates with fans worldwide.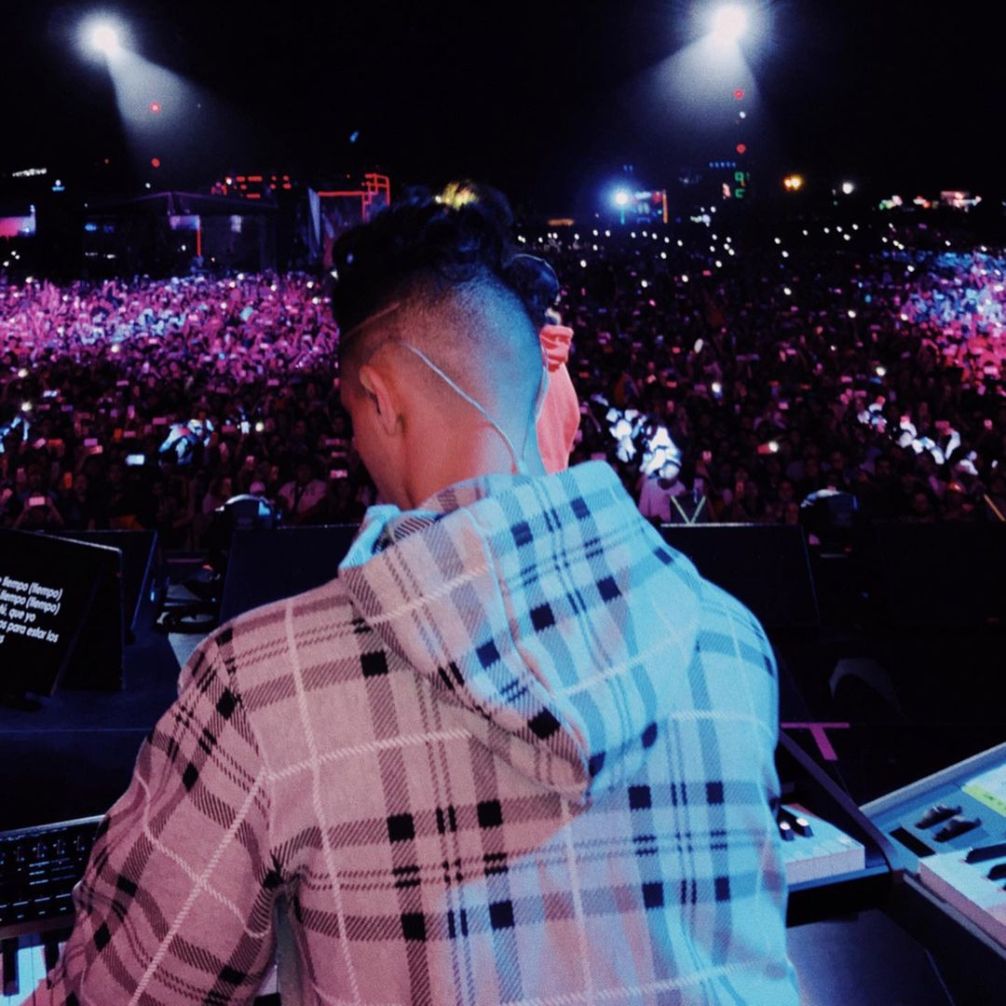 IF: Jordan, your performances have mesmerized crowds as large as 70,000, especially at events like Flow Fest. Can you describe the feeling of connecting with such a vast audience solely through your keyboarding prowess?
The sensation was unparalleled—a feeling I had never encountered before. It was akin to the thrill of strapping into a roller coaster seat and surrendering to the ride. That incredible moment, when I connected with such a vast audience through my talent, was extraordinary. The live feedback from the crowd was instantaneous and unlike anything I had ever received.
IF: It must be electrifying to feel that energy. And in these major festivals worldwide, collaborating with prominent artists, how do these international experiences shape your approach to music, and are there any particular moments that stand out?
I would say it was an eye-opening experience that revealed the universal language of music. Since that revelation, I've immersed myself in various musical cultures, from Latin to Western and even K-pop. These experiences have reinforced the idea that music resonates with everyone, irrespective of our backgrounds. One unforgettable moment was at a festival in Chile—the audience was close enough for me to see their expressions. Watching the fans engaging with the music, singing along, and reacting as I played was undoubtedly a moment etched in my memory.
IF: That's powerful, Jordan. With your global reach, several songs you've produced have achieved millions of streams. What's your secret sauce when it comes to producing a track that resonates with a global audience?
I believe the most crucial aspect of creation is the ability to release any preconceived notions and simply let the creativity flow. Essentially, we're narrating stories, conveying feelings, and sharing thoughts. Just as we express our thoughts spontaneously without overthinking, so too, I believe, should the process of creating music be.
IF: Speaking of global reach, with tracks like "MIA" gaining airplay on Eldo Radio, what does it mean to you to have your work recognized and played on prominent radio stations?
It was a delightful surprise to learn that a prominent European radio station had put our song on repeat. This also echoes my belief about music transcending cultural barriers. It's truly special to know my song has resonated with people from that part of the world.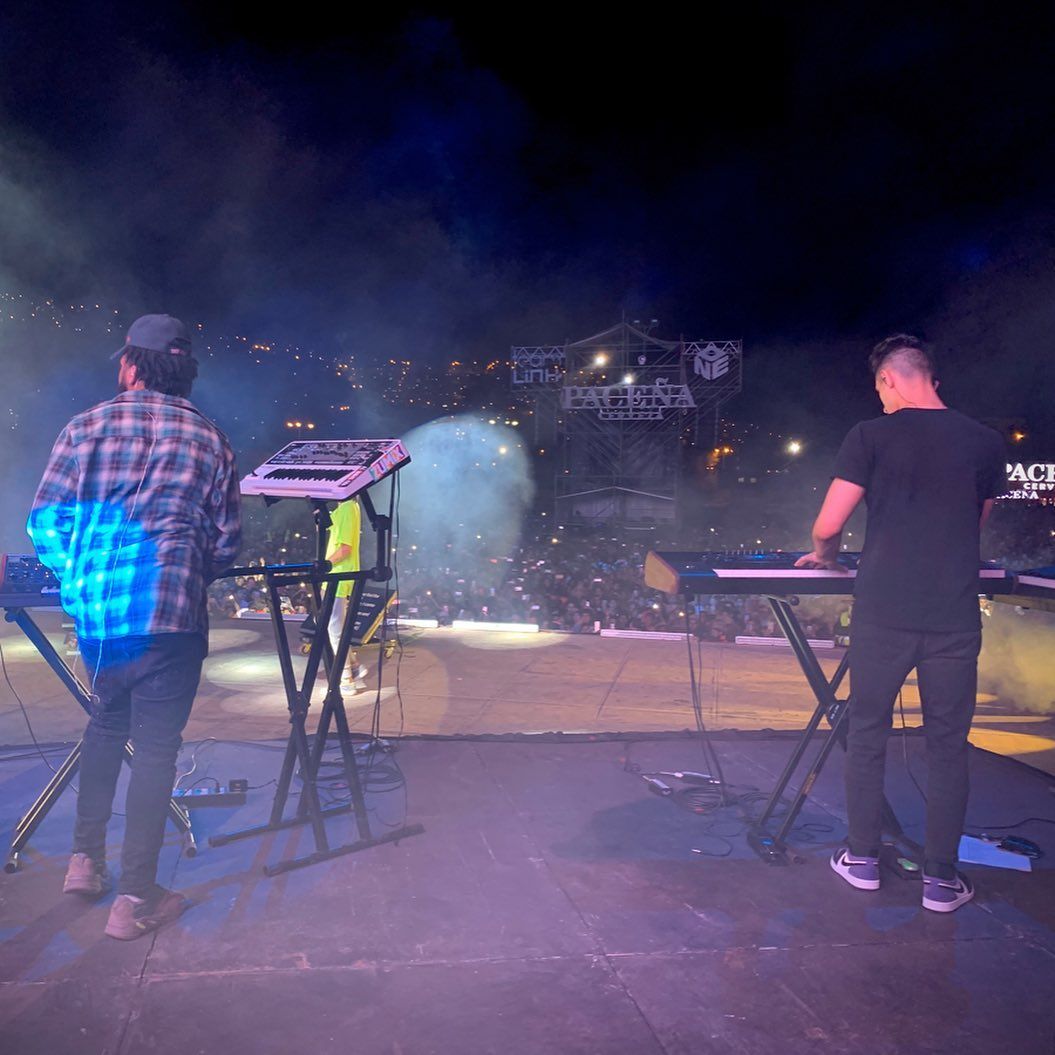 IF: As we talk about international resonance, your upcoming potential tours and collaborations, especially with artists like iLL Nicky and Madison Watkins, are highly anticipated. Can you give us a sneak peek into what fans can expect?
Yes, at the iLL Nicky shows, you can anticipate a performance brimming with vigor and passion. He's a performer who puts his heart into every show, and as a band, we match that energy, giving our all on stage. 
Madison possesses a unique ability to connect with her audience—whether through an emotionally charged ballad or with dynamic pop vitality. As the music director for this show, I can assure you that it will be a diverse experience, filled with moments that will make you laugh, cry, and smile.
IF: The dynamic must be incredible on stage. And shifting gears to something equally exciting—your song "Come Alive" with iLL Nicky made its way to ESPN's Monday Night Football. How did this collaboration come about, and how does it feel to have your music resonate with sports fans?
Seeing our song featured regularly on ESPN was fantastic. I was introduced to Nicky by an amazing guitarist friend, Gray Trainor. Our initial collaboration was to record one of Nicky's YouTube Live performances. I immediately clicked with Nicky and his team—they truly appreciated what I contributed, and subsequently, they invited me to join them in the studio on a regular basis. Being a big sports fan myself, I relish the idea of my music adding energy and enhancing the sports visuals on live TV.
IF: That synergy between music and sports is thrilling. Now, your TV performance with Madison Watkins on Good Day NWA was notable. How does performing for a television audience differ from a live concert, and what were the unique challenges and rewards of this experience?
I believe there is indeed more pressure in live performances because you only get one take, and it's preserved for posterity. Fortunately, I don't succumb to nerves when I'm in the zone. Focusing on delivering the best possible performance in a single take is a challenge, but it's incredibly satisfying when you succeed. Additionally, the absence of immediate live reactions can be difficult. However, the following day, someone in town recognized us from our performance and expressed their love for it, which was truly rewarding.
IF: I can imagine how gratifying that must feel. In your multifaceted role as both a keyboardist and producer, can you walk us through your process, from the initial spark of an idea to the final production of a track?
I liken it to riding a wave. You can't dictate the wave's movements, but once it surges, you've got to be ready to ride it. Creating music feels similar; some of my best ideas seem to originate from beyond me. Once the seed of an idea is planted, I nurture it, beginning with the foundational layers—recording drums, laying down keyboard tracks, and sketching out the vocal melody. It evolves organically from there, gradually developing into a more complete concept. After all the elements are recorded, the track is sent for mixing and mastering in preparation for release.
IF: That's a fascinating insight into your creative process, Jordan. It's clear your narrative defies the typical crescendos and decrescendos of a musician's path. 
Encore
Jordan Padilla's narrative defies the typical crescendos and decrescendos of a musician's path. As the industry veers toward ephemeral trends, Padilla carves out a space where longevity and authenticity intersect. His journey reaffirms that music isn't just about fleeting fame but about forging a connection that endures. 
Looking ahead, it's the uncharted melodies and the rhythms yet to be discovered that will define Padilla's career—a career not measured by applause, but by the quiet nods of respect from those who understand the craft. 
His work is a reminder that in an age of noise, the right chord can still cut through and capture the collective imagination.