Last Updated on March 3, 2023
Who Is Simon Cowell?
Simon Phillip Cowell is an English television personality, record executive, entertainment manager, actor, screenwriter, and entrepreneur. Cowell is best known for being a judge on various reality television shows, including Pop Idol (2001 – 2003) and American Idol (2002 – 2010).

Other shows he has judged include The X Factor UK (2004 – 2010 and 2014 to present), The X Factor US (2011 -2013), and America's Got Talent (2016 to present).
Quick Facts
| | |
| --- | --- |
| Full Name: | Simon Phillip Cowell |
| Popular Name: | Simon Cowell |
| Gender: | Male |
| Birth Date: | October 7, 1959 |
| Age: | 63 years |
| Parents: | Eric Selig Phillip Cowell and Julie Brett Josie Dalglish |
| Siblings: | Nicholas Cowell and 4 half-siblings (John Cowell, Tony Cowell, Michael Cowell, and June Cowell) |
| Birth Place: | London, England |
| Nationality: | British |
| Ethnicity: | English, Jewish, and Polish |
| Education: | Radlett Preparatory School, the independent Dover College, and Windsor Technical College |
| Marital Status: | Unmarried  |
| Sexual Orientation: | Straight |
| Wife/Spouse: | N/A |
| Children: | Eric Cowell |
| Dating: | Lauren Silverman |
| Net Worth: | USD 600 million  |
| Source of Wealth: | A & R Executive, Record Production, Television Production, Acting, Screenwriting, and Entrepreneurial Ventures |
| Height: | 5′ 8″ (1.75 m) |
| Weight: | 83 kg; In pounds: 183 lbs. |
Early Life and Career Information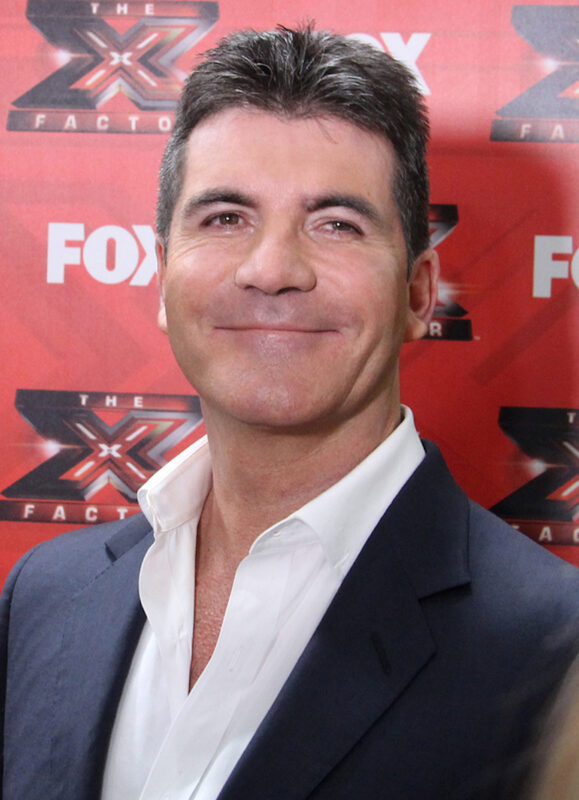 Simon Cowell was born on October 7, 1959, in London, England, to Eric Selig Phillip Cowell and Julie Brett Josie Dalglish. His father was a property developer, estate agent, and music industry executive, whereas his mother was a socialite and ballet dancer.

After graduating from Windsor Technical College, Cowell worked a few menial jobs before landing a job in the mail room of EMI Music Publishing, where his father worked as an executive. He left EMI after failing to secure a promotion and tried out other jobs before eventually returning to the company. This time round, his patience paid off as he was able to rise through the ranks.

Cowell used the experience he had garnered working at EMI to found his own label known as E & S Music. After founding E & S Music, he took a job at a company known as Fanfare Records, where he worked for eight years before Bertelsmann Music Group (BMG) acquired Fanfare's parent company. Following the acquisition of Fanfare Records, Cowell went on to form his second major label under BMG, known as S-Records.

Through S-Records, Cowell created novelty records based on various popular television shows, such as Mighty Morphin Power Rangers, Zig and Zag, and World Wrestling Federation. He went on to secure a recording deal for the song Unchained Melody by Robson Green and Jerome Flynn. Unchained Melody was an instant hit, becoming U-K's best-selling single in 1995. Cowell would later admit that he made his first million from this gig.

In 2001, Simon Cowell became a judge on the first series of the British television reality show, Pop Idol. A year later, he went on to judge Pop Idol's American spinoff, American Idol. He has since gone on to become a judge on several other reality TV shows, including The X Factor (both UK and US versions), America's Got Talent and Canadian Family's Got Talent.

Other shows associated with Cowell include:

• American Inventor, which he co-produced with British businessman Peter Jones in 2006,
• Celebrity Duets, which he executive-produced in 2006,
• Grease Is the Word, another show that he executive-produced in 2007,
• Rock Rivals, a drama series that he co-produced with UK production house Shed Media in 2008, and
• The You Generation, a video-sharing competition he co-produced with YouTube in 2013
Simon Cowell's Net Worth
As of 2023, Simon Cowell had a net worth of $600 million. He has earned his millions through his long television career and also as a record producer and entertainment manager.

In a typical year, Cowell earns between $50 and 100 million from his various projects. He earned $45 million between June 2017 and June 2018, $41 million between June 2018 and June 2019, and $50 million the following year.

Although Cowell has worked on several television shows, his biggest paychecks came from his role judging and/or producing American Idol, America's Got Talent, and The X Factor. At some point, he could earn as much as $33 million per season for being a judge on American Idol.

As a record producer, Simon Cowell has produced and successfully promoted singles and albums for numerous accomplished artists and boybands. Examples include James Arthur, Noah Cyrus, Olly Murs, Leona Lewis, Little Mix, Cher Lloyd, Susan Boyle, Fifth Harmony, Westlife, CNCO, and One Direction.

Simon Cowell also makes millions flipping real estate properties. In 2004, he purchased a mansion in Beverly Hills for $8 million. After spending years and millions renovating the property, he eventually sold it in August 2020 at a cost of $25 million.

In 2017, Cowell acquired an oceanfront home located on the Pacific Coast Highway in Malibu at a cost of $24 million. He also owns another home in Beverly Hills which he acquired for $15.5 million, as well as a 3-bedroom apartment on Manhattan's Upper East Side, and a mansion in Holland Park, London.
Lessons from Simon Cowell
1. Respect humble beginnings

After graduating from Windsor Technical College, Simon Cowell kicked off his professional career by accepting several menial jobs, including working as a runner on the 1980 horror movie The Shining.

2. Say it as you see it

Cowell is known for being bold and upfront. As a judge on reality television shows, he doesn't shy away from using insults and wisecracks in reference to contestants and their singing abilities.

3. Work with established brands to develop your own

Throughout his career as a record producer, Cowell has brushed shoulders with some of the world's finest singers and music bands, including Leona Lewis, Westlife, and One Direction.
Famous Quotes by Simon Cowell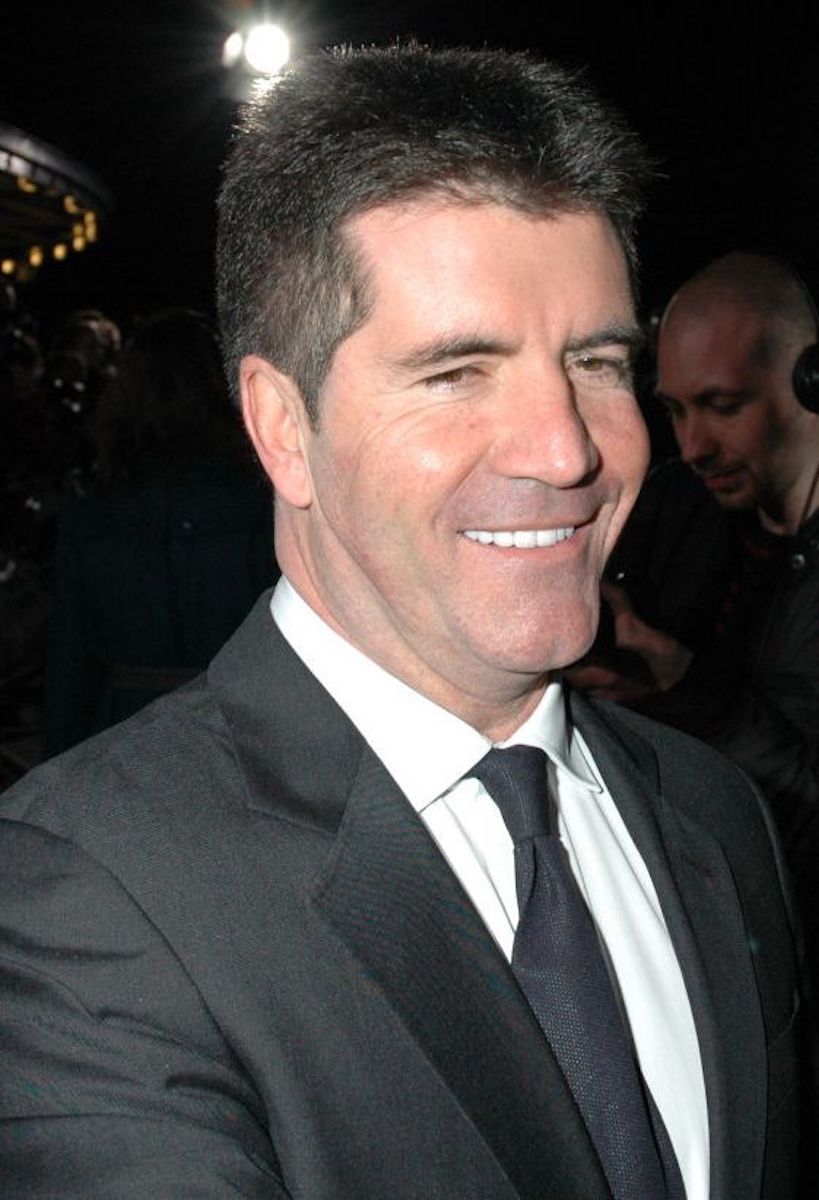 "I think you have to judge everything based on your personal taste. And if that means being critical, so be it. I hate political correctness. I absolutely loathe it."
"If you've got a big mouth and you're controversial, you're going to get attention."
"My attitude is, if someone's going to criticize me, tell me to my face."
"My proudest achievement has been the success of the shows and artists I have been involved with, because they were made in Britain."
"Not everybody is perfect, and I don't think we should be looking for perfect people."
Final Word
Simon Cowell has established himself as one of the most sought-after television hosts on the planet, with an experience spanning nearly decades. One of the reasons he has lasted in the entertainment industry that long is his ability to bring in fresh ideas into every show that he hosts.