Last Updated on March 8, 2022
Many go through life hoping that they would end up with the person they are meant to be with – their soulmate. It's not just the fairy tale stories about princes and princesses that have made people believe in love at first sight and happily ever after.
People have been chasing this romantic ideal for ages, perhaps since the dawn of time. The idea of a soulmate is quite prominent in various cultures and religious practices across the globe. Even though the concept has been around for thousands of years, the definition of soulmate differs depending on which culture or religion you consult.
Greek Mythology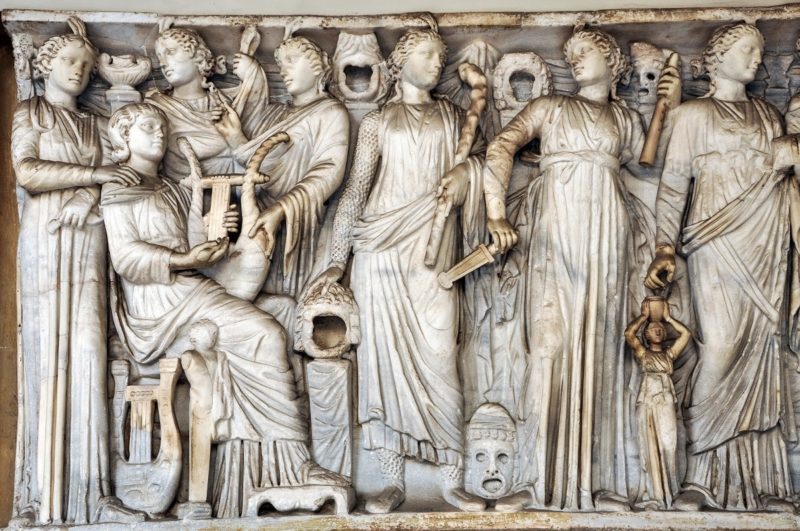 Around 2,400 years ago, Plato wrote The Symposium. It details his crazy yet charming philosophies about love, friendship, and intimacy, among other things. Plato, through a playwright named Aristophanes, tells the origins of love, as well as soulmates. He said in the beginning, mankind had four hands, four feet, and two faces that were facing opposite directions.
The primeval ancestor of humankind could walk upright, move forward, and move backward. However, they were much stronger, so much so that the gods felt threatened by their strength and might. Some wanted to eradicate them, but Zeus only desired to humble humanity. 
Zeus and the rest of the gods decided to split humans into two, forcing them to roam the earth alone, always longing for their other half. The quest for wholeness is, therefore, a primal desire, according to Plato.
Buddhism
Buddhists believe in reincarnation, an endless cycle that is determined by people's actions or Karma. As people are reborn, relationships with parents, siblings, and lovers may often be carried over to the next lifetime.
Soulmates are kindred spirits that are drawn to each other every time they are reborn. They don't necessarily have to be lovers. The bond between twins is believed to be the strongest connection.  
Quite often, this idea of reincarnation is romanticized in films and novels. However, this kind of attachment goes against Buddhist teachings. Buddhists believe attachments hinder people from attaining enlightenment and, in turn, break the endless cycle of reincarnation. 
Hinduism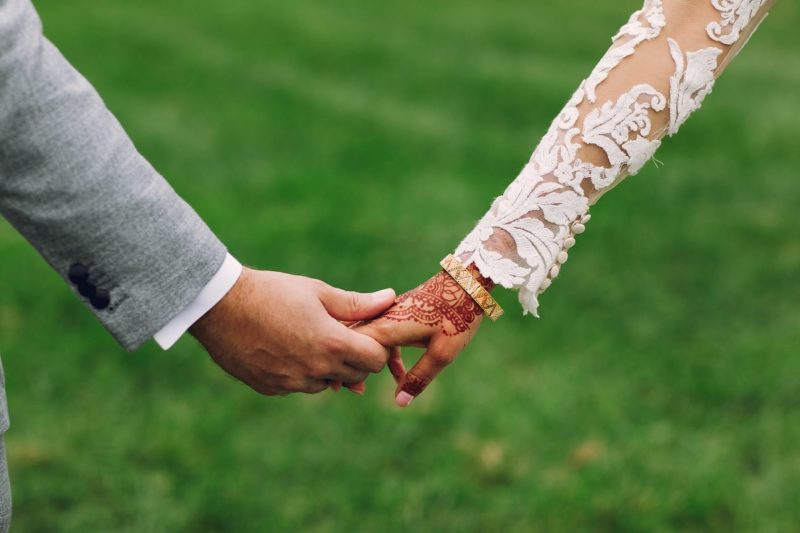 Although rebirth is also a major tenet in Hinduism, their views on soulmates differ widely from Buddhism. Their cycle of reincarnation is divided into four eras.
A person is reincarnated seven times in one entire cycle. Much like in Buddhism, soulmates are perceived to be bonded souls that reunite again and again, in each lifetime. However, in Hindu culture, soulmates positively influence each other. 
The deep bond shared between soulmates enables them to grow and achieve their full potential. They influence one another to serve a higher purpose in their lifetime. In Hinduism, couples can also take turns being reborn as male or female.
Judaism
The contents of the Torah were passed down through generations by word of mouth before it was finally written down in 70CE. 'Bashert,' a Yiddish word that roughly translates to destiny, is mentioned within the sacred texts.
The term is often used to refer to one's divinely destined partner in life. Until today, there is still some debate about 'bashert's etymology. Some say it comes from the German word 'beschert' or bestowed, while others argue that it comes from the 'sher,' a Yiddish word for scissors. 
In Judaism, the notion of soulmates originates from the Talmud. There, the sage Rav specifies that 40 days before a child is conceived, a voice from heaven proclaims that a couple is destined to be together.
Although that declaration is accepted as the origin of soulmates in Judaism, the notion is discussed in other sacred texts.  
Taoism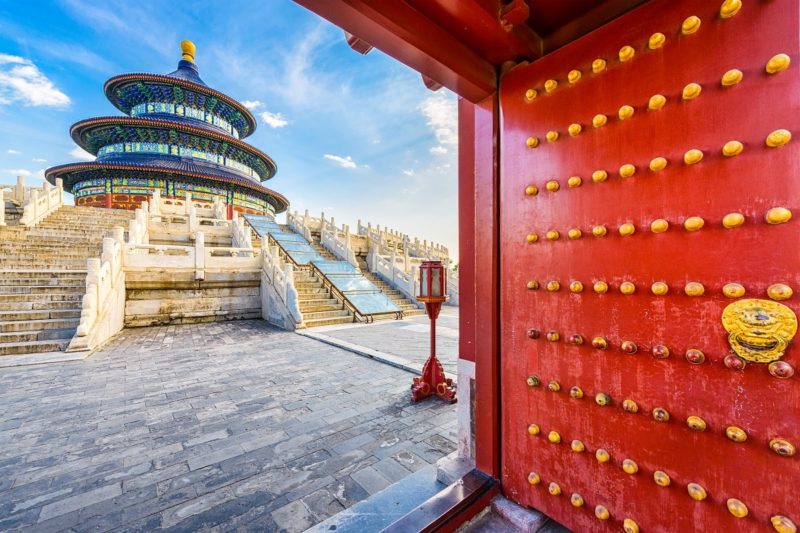 There are two fundamental doctrines of Taoism: Yin, negative feminine energy, which is characterized as passive, earthy, dark, and cold, and Yang, positive masculine energy, which is characterized as heavenly, bright, and hot.
Yin and Yang is a symbol of harmony. They are two halves that make a complete whole. According to this ancient Chinese philosophy, everything in this world is governed by the concept of yin and yang. This includes love. Two forces that can complement each other and can work together in complete harmony are meant to be together.
While the concept of soulmates and its purpose in the lives of people differ according to which culture or religion you consult, its existence cannot be denied. 
Here are 80 of the most heart-stirring quotes about soulmates:
Soulmate Quotes
"Maybe our girlfriends are our soulmates and guys are just people to have fun with." – Candace Bushnell, Sex and the City
"To say that one waits a lifetime for his soulmate to come around is a paradox. People eventually get sick of waiting, take a chance on someone, and by the art of commitment become soulmates, which takes a lifetime to perfect." – Criss Jami, Venus in Arms
"What if you find your soul mate…at the wrong time?" – Lauren Kate, Passion
"…In this life and the next, you're my only hope of happiness. Tell me, Lillian, dearest love…how can you have reached so far inside my heart?" – Lisa Kleypas, It Happened One Autumn
"'What's the difference?' I asked him. 'Between the love of your life, and your soulmate?' 'One is a choice, and one is not.'" – Tarryn Fisher, Mud Vein
"…and when one of them meets the other half, the actual half of himself, whether he be a lover of youth or a lover of another sort, the pair are lost in an amazement of love and friendship and intimacy and one will not be out of the other's sight, as I may say, even for a moment…" – Plato, The Symposium
"I feel like a part of my soul has loved you since the beginning of everything. Maybe we're from the same star." – Emery Allen
"When you loved someone and had to let them go, there will always be that small part of yourself that whispers, 'What was it that you wanted and why didn't you fight for it?'" – Shannon L. Alder
"When you're in love, you're capable of learning everything and knowing things you had never dared even to think, because love is the key to understanding of all the mysteries." – Paulo Coelho, Brida
"And he knew that at that moment, they understood each other perfectly, and when he told her what he was going to do now, she would not say 'be careful' or 'don't do it', but she would accept his decision because she would not have expected anything less of him." – J.K. Rowling, Harry Potter and the Half -Blood Prince
"I recognized you instantly. All of our lives flashed through my mind in a split second. I felt a pull so strongly towards you that I almost couldn't stop it." – J. Sterling, In Dreams
"Having perfected our disguise, we spend our lives searching for someone we don't fool." – Robert Brault
"Beauty is the purest feeling of the soul. Beauty arises when soul is satisfied." – Amit Ray, Nonviolence: The Transforming Power
"Before you find your soul mate, you must first discover your soul." – Charles F. Glassman, Brain Drain The Breakthrough That Will Change Your Life
"Hide yourself in God, so when a man wants to find you he will have to go there first." – Shannon L. Alder
"True love is finding your soulmate in your best friend." – Faye Hall, My Gift to You
"'I don't care,' said Seth. 'I would have done it. I would have sold my soul for you. You and me…I told you. Something's always going to keep us near each other…even if we aren't together.'"
 – Richelle Mead, Succubus Heat
"A bond between souls is ancient – older than the planet." – Dianna Hardy, The Witching Pen
"'You see,' she concluded miserably, 'when I can call like that to him across space – I belong to him. He doesn't love me – he never will – but I belong to him.'" – L.M. Montgomery, Emily's Quest
"You have the rest of your lives to catch up together. After all, soulmates always end up together." – Cecelia Ahern
"You're the fire burning inside of me." – Kelvin O'Ralph, The Beginning
"Yeah, well, not many boys take their girls out on a duck shoot with them as target for a first date. You have to give me points for style." – Joss Stirling, Finding Sky
"For truly we are all angels temporarily hiding as humans." – Brian Weiss
"He would reach for me in the middle of the night, nearly every single night, wrapping one of those solid arms around my waist and pulling me in close. So. Close." – Chelsie Shakespeare, The Pull
"I don't know what circumstances occurred in your life for you to build such a strong brick wall around your heart, but I do intend to tear it down." – Tina Carreiro, Power of the Moon
"I didn't just love him…I needed him…He was a catalyst for my soul. I didn't need him in order to exist…I needed him in order to be a better me." – Angela N. Blount, Once Upon an Ever After
"Love is all about guts. If you have it, you fight with the world. If you don't, you fight with yourself." – Heenashree Khandelwal, Soulmates, By Chance
"Soul mates may be linked, but fight to separate, causing wounds and confusion. They teach what no one else can." – Donna Lynn Hope
"When someone else's happiness becomes the prerequisite of your happiness, you know that you are in love." – Shon Mehta
"I tried to hate you, to forgive you, all just to forget you, but I'm only capable of loving you. You're tattooed onto my skin, and the more I try to erase you, the deeper you sink in." – Mirella Muffarotto, Every Boy is a Book
"Though soulmates aren't looking for you, they will find you." – Kevin Ansbro
"Inhale when I inhale. Exhale when I exhale. Breathe with me, for two beating hearts breathing one breath together become one." – Christina Westover, Poisoning Sylvie
"The greatest love stories are not those in which love is only spoken, but those in which it is acted upon." – Steve Maraboli, Unapologetically You
"Ocean separates lands, not souls…" – Munia Khan
"Soulmates aren't the ones who make you happiest, no. They're instead the ones who make you feel the most…They hurl you into the abyss. They taste like hope." – Victoria Erickson
"I think we're given multiple chances to meet multiple soulmates. Sure, you could meet a soulmate in highschool. But that doesn't mean if you don't act on it, you'll never meet anyone else. You will, just at a time that's more convenient for you." – Meg Cabot, How to Be Popular
"You have half our gifts. I the other. Together we make a whole. Together we are much more powerful." – Joss Stirling, Finding Sky
"Even the smallest shift in perspective can bring about the greatest healing." – Joshua Kai, The Quantum Prayer
"Sometimes, soulmates may meet, stay together until a task or life lesson is completed, and then move on. This is not a tragedy, only a matter of learning." – Brian Weiss
"We have to be bigger than the things we suffer." – Shelly Crane, Undeniably Chosen
"Plainly it isn't an exact science, despite it being a complex interaction of micro -decisions and corresponding thought; perhaps it doesn't always work and we pass by some potential soulmates like the proverbial ships in the night, never quite connecting. Then again, perhaps the system is tenacious and continues to run like a computer program on infinite loop, so that if at first you don't meet, you are drawn back together for another try." – Simon Pegg, Nerd Do Well
"I was naked under his gaze. Skin was just that: skin. But to see your soul stripped, laid bare for the eyes of someone you barely knew -that was terrifying." – Whitney Barbetti, Ten Below Zero
"He was with me, beside me, inside me, and I did not care that my children were asleep, alone at home, or that the neighbors might come to know. He burned the fear out of me until all was left was desire." – Ru Freeman, A Disobedient Girl
"Did you ever stop to think that even if I am a monster, I might be your soulmate anyway?" – Julie Johnson, Erasing Faith
"Nate and me…we aren't built for truces, for good times, for light jokes and giggles. We're meant for the shadows. For the dirty, ugly, secret parts of our souls, the parts we can't hide because we know each other too well." – Julie Johnson, Cross the Line
"You will always be my favorite place to go…" – Samiha Totanji
"Loving you feels like my commitment to eternity a long time ago" – Nicola An, The Universe at Heartbeat
"I hope you outlive me so I never have to know what life is like without you." – C.J. English, Affairytale
"If we'd never met, I think I would have known my life wasn't complete. And I would have wandered the world in search of you, even if I didn't know who I was looking for." – Nicholas Sparks, The Longest Ride
"We are what ballads are written of, what bards sing of. We are epic, you and I." – Samantha Garman, Dandelion Dreams
"Wolves mated for life. Where was he? Where was the echo to her howl, her mate? Was there no other lone wolf, searching the hills for her?" – Andrea Hurst, Always with You
"We were two throats and one eye and we had no price." – Toni Morrison
"Love is supposed to lift you up, not hold you down. It is supposed to push you forward, not hold you back." – Suzy Kassem, Rise Up and Salute the Sun
"Sex parties, alcohol and drugs lost their appeal to Sven after a while. Music never did, in his continual search for that sober connection – intimacy with one person over a long period of time, as opposed to periods of intimacy with a bunch of random faces." – Jess C. Scott, Sven
"Life is closely related to science than art because it has more practicals." – Samir Pradhan
"True love can demolish any obstacles – even bond those two who are completely different creatures, because with their souls, they are one…" – Tamuna Tsertsvadze, The Mermaid and the Centaur
"We all remember the ones who touched our heart so deeply, that our heartbeats began to dance and reminded us to live once again." – Mimi Novic, Brilliance of Dawn
"May you always think of me, and remember me when love is where you want to come home" – Nicola an, The Universe at Heartbeat
"Seduce me at sunrise, dance with me barefoot in the dew on the grass, make me wet and warm, and loved." – Bodhi Smith, Bodhi Smith Impressionist Photography
"Lovers only become soulmates when they evolve into one soul." – RJ Intindola – (Gandolfo)
"It was more like I saw him coming and knew he was the one. I went out of myself to meet him and then couldn't get back inside without bringing him with me." – Gail Godwin, Evensong
"And then, when you shine, I'll hold a mirror for you so you can see yourself within myself." – Petra Poje, Keeper of The Eye
"We choose people based on perceived outward good looks, but we reject them based on their confirmed inner ugliness." – Lamine Pearlheart, Walking the Soul
"All my life I will love you like the way I do right now. Live for me and I will for you!" – Krishna Chhetri, A Drop of You
"True hearts met and saw in each other the truth – that they matched. Now, each soul had a mate, waiting to be found. That is, unless you were fateless." – Rebecca K. Sampson, Ember Dragon Daughter
"Fun fact: What if your better half is someone else's kindred soulmate and you are just an alternative option to have fun with until they found each other." – Mohammed Israil
"Love is like the air, water, and everything else, the tangible, the intangible, and the inexplicable." – Cecilia Spencer, The Soul
"Eyes are funny things, and when two people have been thinking at the same level of consciousness and their wandering gazes meet, they pierce right through to the back of each other's mind." – Riichi Yokomitsu, Kikai
"You are my waterfall music, I want to have your falling waters massage me in rhythm and cover every inch of me in melody." – Bodhinku
"Your soulmate is someone you least expect to be." – Priyanka Agarwal
"For whatever reason, I need to know he is safe. I have to know." – Bethany Adams, Soulbound
"Maybe it's all about finding someone who keeps looking at you when you close your eyes." – Elvira Sastre
"It is rare for certain to find two things that, without modification or alteration, can fit together with a perfection that is usually only manufactured." – Darran M. Handshaw, The Engineer
"This woman is a miracle. My miracle. The reason I wandered alone for so long." – J.T. Geissinger, Dangerous Beauty
"If this love isn't pomegranate sweet, time-stopping and soul-consuming. I don't want it." – Sahndra Fon Dufe
"We are a puzzle meant to be arranged." – Nicola An, The Universe at Heartbeat
"You and me. And the whole world in the background." – Pragya Tiwari, Outlet from Loneliness
"Some stories soak into the threads of the universe, beyond time, becoming echoes of memory lingering in the darkness, like dead stars, whispering light." – Tracey -Anne McCartney, Awake in Purple Dreams