Last Updated on March 8, 2022
Our fast-paced ways of life have made it exceedingly difficult to pause and enjoy some quality time with our near and dear ones. On an average day, we have scores of job commitments and family responsibilities to contend with. Not only do these leave us physically overwhelmed and mentally drained, but they also make it difficult to nurture relationships that matter.
Thankfully, there are a few ways you can escape the rat race and enjoy some meaningful time with your partner and friends. One of those ways is by playing board games.
Board games enable us to rediscover our playfulness. And as you may already know, playfulness goes a long way in spicing up friendships and relationships. By playing these games, we tend to get casual and lose ourselves in the play. In the process, we can escape the hassles of our everyday lives, albeit temporarily.
Board games are also useful in elevating the mood and making friends or partners discover their wild and humorous sides, which is also crucial in cementing relationships. Plus, these games can offer you more insights into how imaginative, creative, and analytical your friend or partner is. What's more – board games make for a perfect date idea.
In essence, board games bring friends and couples together in a world where everything seems programmed to pull us apart. We've rounded up the top 10 board games that are considered suitable for couples and friends.
1. The Castles of Burgundy
Ideal For: Couples/Friends with interest in the real estate
Released in 2011, the goal of the Castles of Burgundy is to develop high-end real estate in medieval France. The game comes in five different phases and each phase has five rounds. To come up with the best real estate, players must trade in goods and services while also using action tiles to develop their properties. Other activities include ship-mining, management of livestock, research work, etc.
The victory points are obtained through trading, city building, farming, and conducting scientific research. And the player that scores the most victory points at the end of the game is declared the winner.
2. T.I.M.E. Stories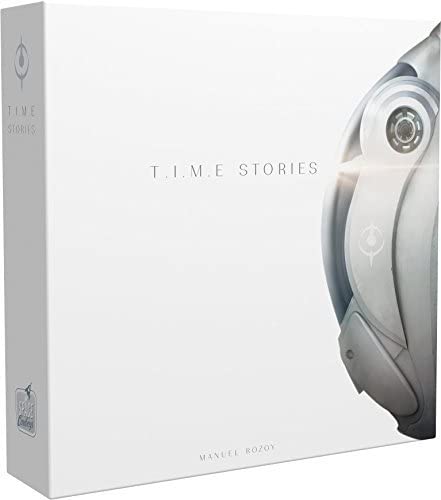 Ideal For: Couples/Friends with interest in Sci-Fi
T.I.M.E Stories is a single-play board game that's recommended for people who are obsessed with everything Sci-Fi. One of the best features of this game is its short duration. Usually, playtime lasts between 3 and 6 hours. But you can shorten the duration even further, depending on how you fare on your first play-through.
True to its name, T.I.M.E Stories follows the stories of four psychic detectives that travel back in time to the scene of a gruesome crime. The detectives must solve the crimes within the shortest time possible, and each one of them gets a maximum of three tries to do so.
3. Android: Mainframe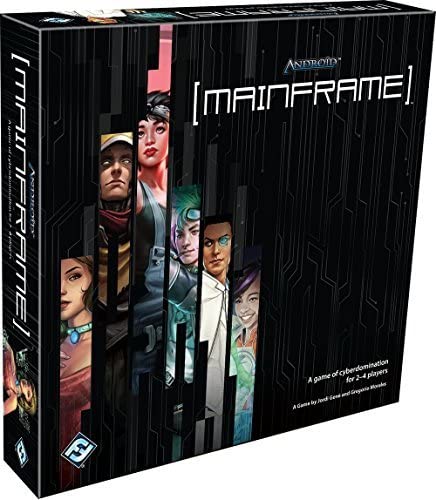 Ideal For: Couples/Friends that are territorial in nature
This is another incredibly short board game on our list. Android: Mainframe is also remarkably easy to learn. You can teach the game to your partner or friend in as little as 10 minutes. But the ease of learning and relatively short playtime is nothing compared to the game's depth of strategy.
Players must control their territories using access points. These access points are tokens that feature a player's character on the board. As you play, you must partition the board using a deck of cards, such that the only thing that remains within a space are your character's access points.
4. Guillotine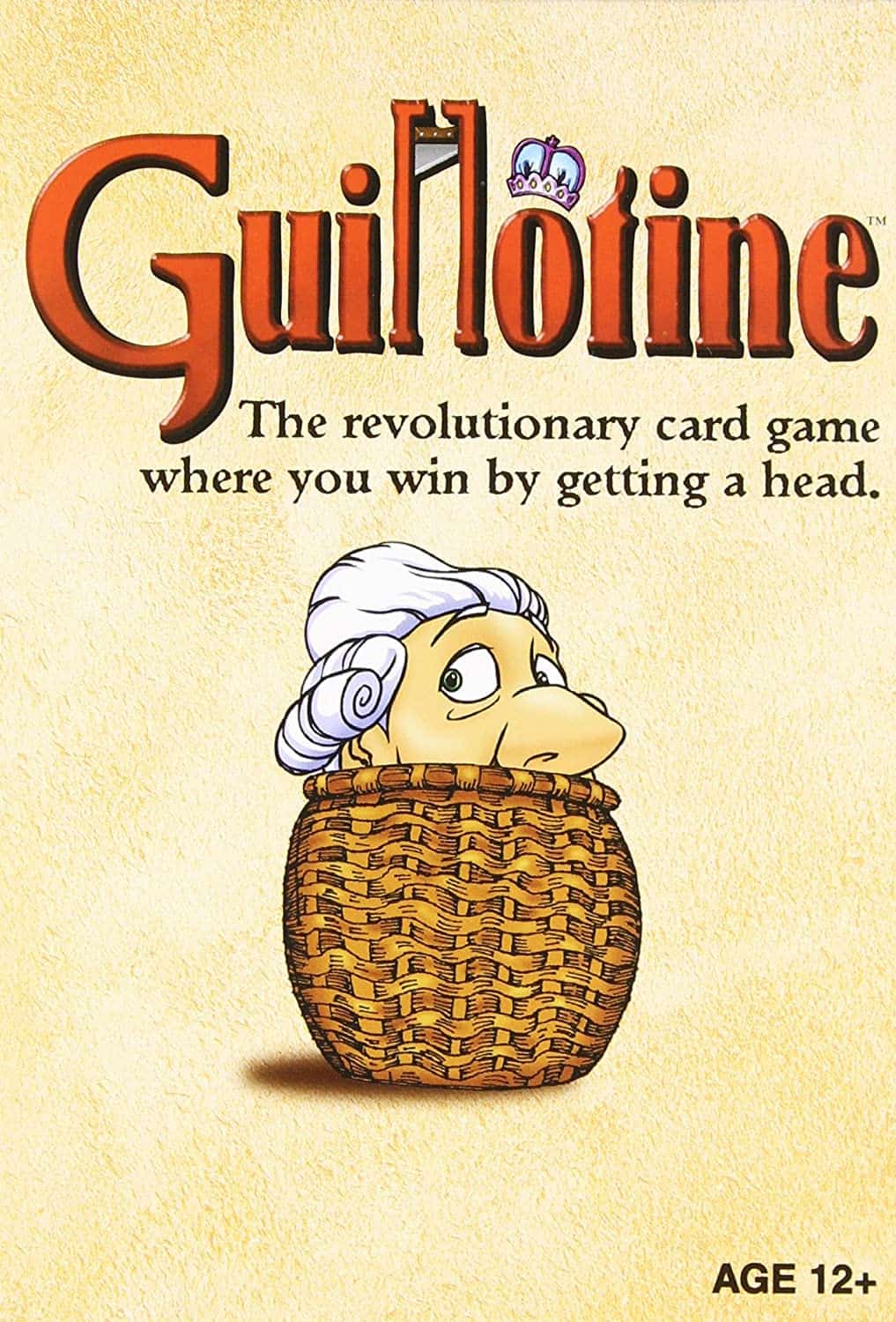 Ideal For: Couples/Friends who hate aristocracy and wayward politicians
If there's no love lost between you and aristocrats or politicians, this is the game for you. In this three-round game, 12 nobles line up for execution using a guillotine. Each of the nobles has a value attached to them. The higher the value of a card, the greater your hatred for the noble.
To make the game more scintillating, players use action cards to manipulate the order in which the nobles appear for execution. A round ends with the execution of all nobles and the player with the most points at the end of three rounds wins the game.
5. Twilight Struggle Deluxe Edition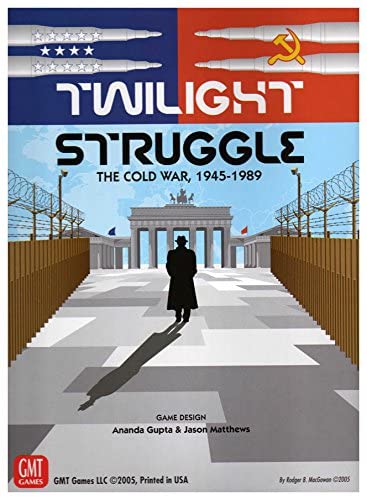 Ideal For: Couples/Friends that love history
Couples that love history, particularly the Cold War will find this game both engaging and informative. Twilight Struggle will introduce you to the proxy wars that took place between the USA and USSR at the height of the Cold War. Players must move units and deploy every strategy in the book to win more allies and gain control over their opponents, in a bid to become the superpower.
Twilight Struggle is one of the most high-stakes board games out there, where every move that you make is critical to your success. A good move sets your opponent far back in their strategy while a wrong move could be catastrophic for you.
6. Bears vs. Babies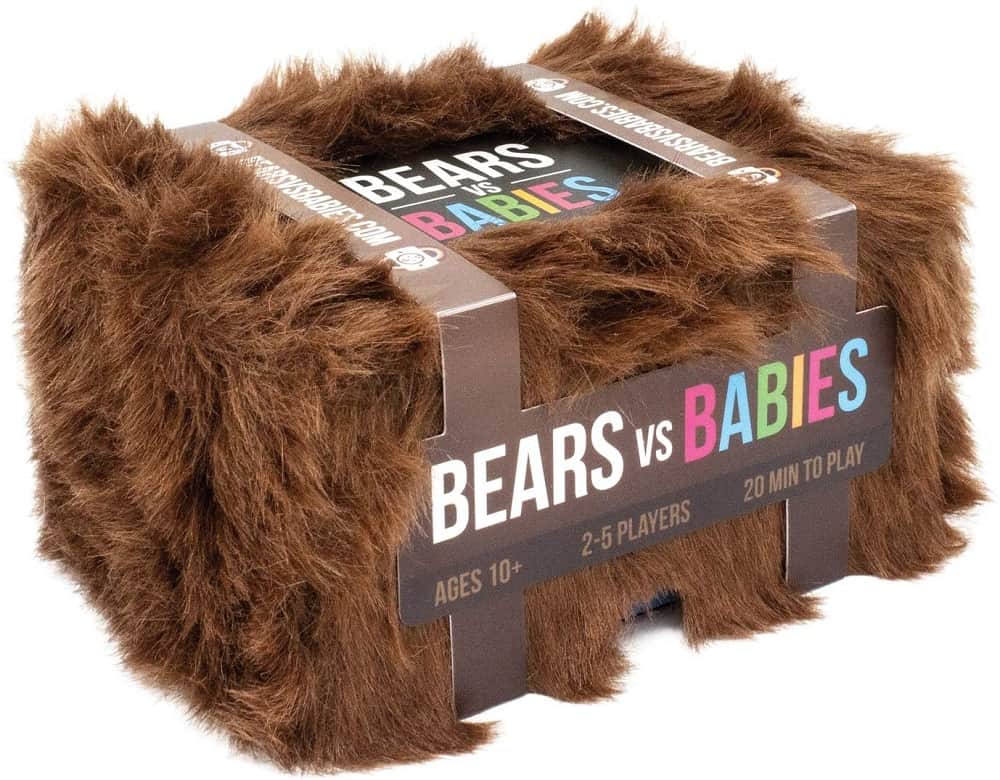 Ideal For: Couples/Friends who are into creepy, eerie stuff
Bears vs. Babies basically involves building spooky bears that eat troublesome babies. That makes this board game perfect for couples with little children, as you can use the bears to frighten your naughty and tantrum-throwing kids.
The objective of the 20-minutes game is to construct monsters using the available weapons, hats, limbs, and other assets. Then, use your monsters to gobble up horrible babies. Bears vs. Babies comes with various moves that make the gameplay more exciting, including dismemberments, wild provokes, softly sung lullabies, and hidden identities. You can play the game with between 1 and 4 other opponents.
7. Dominion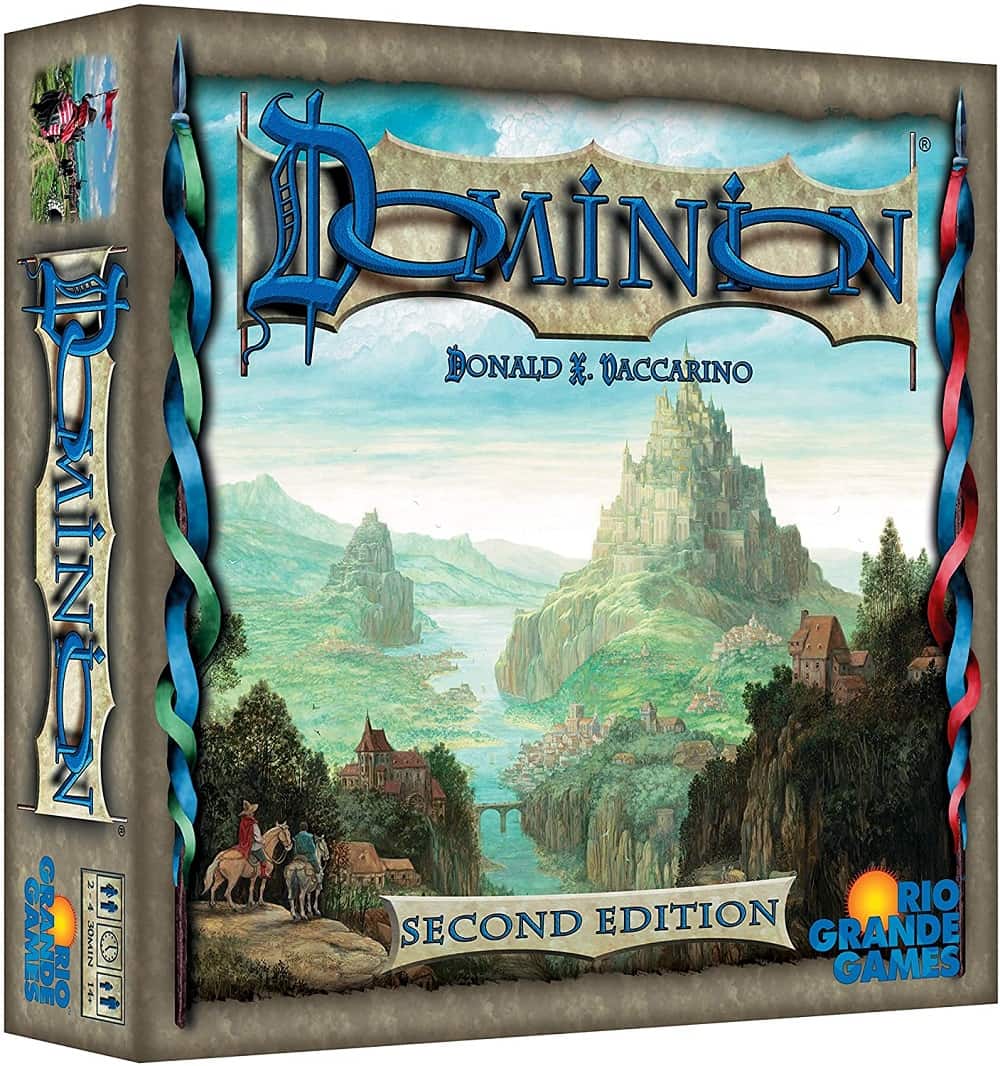 Ideal For: Couples/Friends who're fascinated with kingdoms and thrones
Dominion lives up to its name – allowing players to get their creative juices flowing through building and developing kingdoms. The game encourages collaboration, making it excellent at strengthening relationships.
One of the things that distinguish Dominion from other deck-building board games is that you don't have to play for hours or use a lot of money on card-booster packs. Instead, the box comes with every card that you need to play the game. Dominion also features numerous expansion sets that players can deploy to make the game more exhilarating.
8. Pandemic Legacy Blue Board Game
Ideal For: Couples/Friends that love cooperation and teamwork.
In Pandemic Legacy, two or four players collaborate to rescue the world from a deadly pandemic. You have to traverse the world treating various diseases, while also searching for cures before the pandemics overwhelm humanity.
Some of the activities that take place throughout the gameplay include the destruction of cards as well as the discovery of new things and secret packages. Pandemic Legacy comes with campaign-style gameplay, which implies that every decision you make in the previous games significantly impacts your success moving forward.
9. Akrotiri
Ideal For: Couples/Friends with interest in sea exploration
Some of the unmissable features of Akrotiri include its ease of set-up, as well as colorful and high-quality tiles and wooden pieces. But that's not the only thing to love about this board game. The gameplay is fun, engaging, and spurs creativity.
Players build an ocean map that comes complete with islands which are filled with resources and treasures. Then, they assume the roles of boat captains who must fetch and sell those treasures. The money earned from these trades is used to construct temples. For the most part, each player explores their own island, which makes the game low-stakes but highly entertaining.
10. The Fox in the Forest
Ideal For: Couples/Friends who are into fantasy
The Fox in the Forest is designed for two players who must fight monsters to achieve an ultimate reward. The winning player is bequeathed with half of the kingdom by the ruling queen. Some of the resources in the game include a swan, a fox, a woodcutter, and a monarch.
Players must collect treasures and try to establish trust with the witch, then leverage that trust to vanquish the monsters. Fox in the Forest is played over multiple hands, where each hand gets 13 tricks and a player has to score 0 – 6 points per hand. The first player to bag 21 points wins the game.
Final Word
There goes our review of the top 10 board games to play with your partner or friends. When choosing a suitable board game, insist on one that fosters cooperation, spurs creativity, and features riveting gameplay.