Last Updated on March 8, 2022
Who Is Elon Musk?
Elon Reeve Musk is a renowned engineer, technology entrepreneur, industrial designer, and philanthropist who is the founder, CEO, as well as chief designer of SpaceX. Musk is also associated with numerous other successful ventures, including Tesla Inc., The Boring Company, OpenAI, and Neuralink.
The United States, Canadian, and South African citizen is currently ranked by various sources as the 31st wealthiest person in the world.
Quick Facts
| | |
| --- | --- |
| Full Name: | Elon Reeve Musk |
| Popular Name: | Elon Musk |
| Gender: | Male |
| Birth Date: | June 28, 1971 |
| Age: | 50 years |
| Parents: | Errol Musk and Maye Musk |
| Siblings: | Kimbal Musk and Tosca Musk |
| Birth Place: | Pretoria, South Africa |
| Nationality: | United States, Canadian, and South African |
| Ethnicity: | African, British, and Dutch |
| Education: | Waterkloof House Preparatory School, Bryanston High School, Pretoria Boys High School, University of Pretoria, Queen's University, University of Pennsylvania, and Stanford University |
| Marital Status: | Divorced. Formerly married to Justine Musk (2000-2008) and Talulah Riley (2010 – 2012 and 2013 – 2016) |
| Sexual Orientation: | Straight |
| Wife/Spouse: | N/A |
| Children: | 6 children with Justine Musk (First son Nevada Alexander Musk died aged ten weeks of Sudden Infant Death Syndrome. The other five sons, including Griffin Musk, Xavier Musk, Kai Musk, Saxon Musk, and Damian Musk, were all born through in vitro fertilization) and 1 child with Canadian musician, Grimes (X Æ A-Xii Musk). |
| Dating: | Grimes |
| Net Worth: | $155.6 billion (as of June 1st, 2021) |
| Source of Wealth: | Engineering, Industrial Design, and Entrepreneurship |
| Height: | 6′ 2″ (1.88 m) |
| Weight: | 82 kg; In pounds: 181 lbs. |
Early Life and Career Information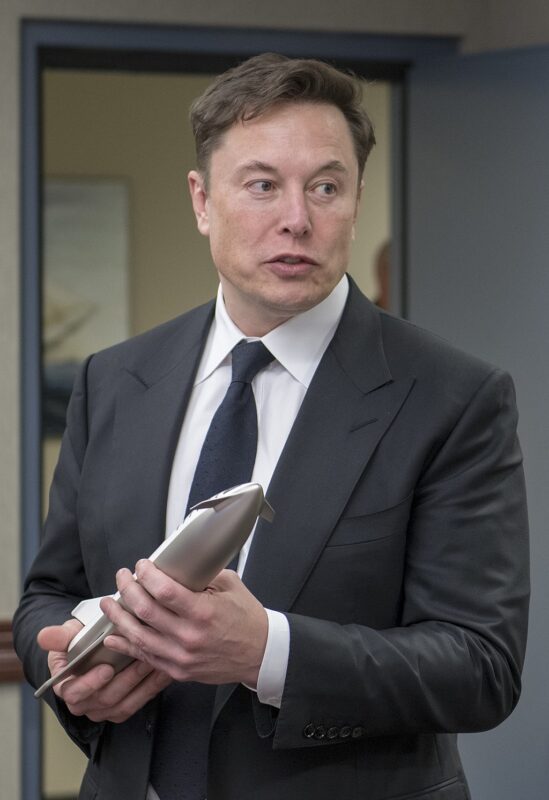 Elon Musk was born on June 28, 1971, in the South African city of Pretoria, to Errol Musk and Maye Musk. His father was an electromechanical engineer, sailor, and pilot, whereas his mother was a model and dietitian.
Elon Musk's interest in computing began to show when he was 10 years. And by the time he was 12 years, he had already developed a computer code for a videogame programming.
After graduating from Pretoria Boys High School, Elon Musk tried to convince his father to allow him pursue his university education in the U.S. In 1989, Musk moved to Canada against the wishes of his father. He reckoned that it would have been easier to get to the U.S via Canada.
Immediately after moving to Canada, Elon Musk joined the Queen's University. In 1992, he left the Queen's University and joined the University of Pennsylvania, where he studied economics and physics. He graduated from the University of Pennsylvania in 1997 with a Bachelor of Arts in economics and a Bachelor of Science in physics.
While still in the university, Elon Musk partnered with his brother, Kimbal, to found an online city guide company known as Zip2 Corporation.
When the company was acquired in 1999 by Compaq, Elon Musk used his revenue to co-found yet another successful company, X.com. Musk dedicated his time growing his personal and professional brand and each time a company associated with him was acquired, he mostly used his profits to finance other ventures.
In addition to Zip2 and X.com, Elon Musk is also associated with notable corporate giants like PayPal, Neuralink, OpenAI, The Boring Company, Tesla, Inc. and SpaceX. The last two are unarguably his most successful ventures so far.
Elon Musk's Net Worth
As of June 1, 2021, Elon Musk's net worth was a staggering $155.6 billion. Musk owes a huge chunk of his wealth to his 20% stake in Tesla, as well as his majority stake in SpaceX.
Elon Musk started building his business empire in the 90s after founding his first company, an online city guide known as Zip2 Corporation. Zip2 Corporation was purchased by a division of Compaq Computers in 1999 at a cost of $341 million. In this acquisition deal, Compaq Computers paid Elon Musk $307 million in cash, while $34 million was paid in stock options.
In the same year, Musk co-founded an online financial payments company known as X.com. The following year, X.com was acquired in a deal that led to the founding of PayPal. Regardless of the change of ownership, Musk was still a major shareholder in the company.
In 2002, eBay purchased PayPal at a cost of $1.5 billion worth of stock, making it one of Elon's most lucrative investment deals thus far. The same year, Elon Musk founded Space Exploration Technologies Corporation (SpaceX).
It took a while for the company to establish itself, but the wait was worth it. In 2008, SpaceX landed its first major contract from NASA. The contract would see the company take care of cargo transportation for the International Space Station. SpaceX has reportedly received more than $3.1 billion in project funding alone from NASA, and Musk owns a 54% stake in the company.
Another major company associated with Elon Musk is Tesla Motors. Founded in 2003, the company raised $226 million during its initial public offering (IPO) in June 2010. At the time of writing, Musk's stake in Tesla Motors is a staggering 22%.
That includes $33 million worth of shares, $2.1 million in exercisable options, and 11 million shares pledged as collateral against his personal obligations. Some of those obligations include a $500 million debt, the bulk of which Musk owes to Goldman Sachs and Morgan Stanley.
In addition to earning from his business ventures, Elon Musk is also a real estate mogul. His real estate portfolio is estimated to be at least $100 million, most of which is centered in California. His properties in California include a 100-year-old, 16,000 square-foot villa in Hillsborough that he purchased in 2017 for $23.364 million and six homes in the Los Angeles' Bel Air neighborhood.
Some of his Bel Air homes include:
• A 20,000 square-foot property purchased in 2012 at a cost of $17 million,
• A 7,000 square-foot home purchased in 2015 for $20 million, and
• A 9,300 square-foot property acquired in 2016 at a cost of $24.25 million
Life Lessons from Elon Musk
1. It's never too early to start
One of the valuable life lessons we can learn from Elon Musk is the importance of discovering your passions early enough. At the age of 10, the young Musk had already begun to show an interest in computing. And by the time he was 12, he had already written a computer programming code.
2. Follow your dreams
Elon Musk knew that his dreams of becoming a successful engineer, industrial designer, and entrepreneur would only be accomplished in the U.S. That's why he moved to Canada and later to the U.S, against his dad's wishes. Turns out he was right.
3. A strong work ethic is crucial to your career growth
Elon Musk is a renowned workaholic. Instead of buying himself expensive gifts or going on lavish vacations, he prefers to spend his time in his office.
Quotes by Elon Musk
"If you get up in the morning and think the future is going to be better, it is a bright day. Otherwise, it's not."
"It's OK to have your eggs in one basket as long as you control what happens to that basket."
"Persistence is very important. You should not give up unless you are forced to give up."
"When Henry Ford made cheap, reliable cars, people said, 'Nah, what's wrong with a horse?' That was a huge bet he made, and it worked."
"When something is important enough, you do it even if the odds are not in your favor."
Conclusion
Elon Musk is one of the few self-made billionaires around. And he has his patience, diligence, and passion for his work to thank for his ever-growing empire.