Day in and day out, we all have a million things to do. It's called life. From taking care of yourself, taking care of your family, to doing your job and everything in between, sometimes, there aren't enough hours in the day to accomplish it all. You just don't have enough energy.
However, if you can stay motivated and inspired, it can have a positive impact on your life.
Ways to Increase Motivation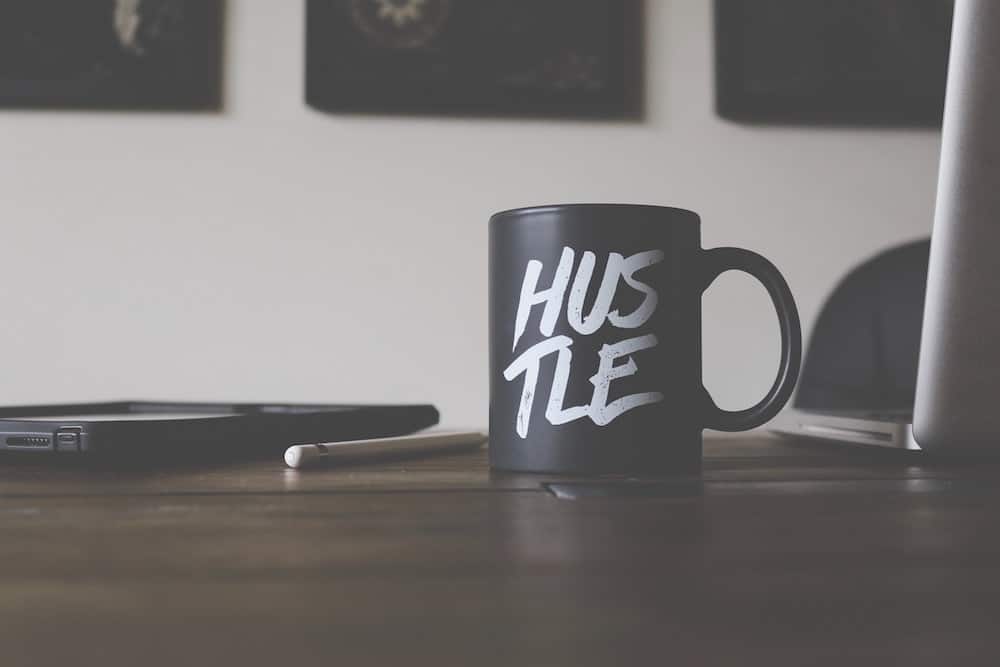 When you get run down and tired, it's easy to want to give up. But giving up doesn't accomplish anything. It just postpones what you need to do for another day.
If you stay motivated, even if you're tired, you'll accomplish your goals and feel better about yourself. You can figure out what you're capable of and tap into your full potential.
There is NO easy way to get – and stay – motivated throughout your day. A lot of it will depend on your energy levels and emotions. But there are a few things you can try to increase your motivation, such as:
Take a walk: Getting outside and in nature can help reset your mind and your mood. You may even find something inspiring that will get you excited about working on your project when you return from your jaunt.
Engage in other types of exercise: There are a lot of benefits to exercising, including increasing the amounts of endorphins in your brain. This can help reduce anxiety and depression. Exercise can also increase your energy levels, which will help you regain and sustain the motivation you need to complete your tasks.
Visualize your goals: Believing that your goals are real and attainable is the first step in achieving them. This process will also give you an idea of the path you'll need to take so you can achieve your desired outcome.
Listen to — and perhaps dance to — some upbeat music: Like exercising, this will help get your blood pumping and increase your energy. Upbeat music can also make you happier and reduce anxiety. If you're having a hard time accomplishing a difficult task, try it while you work may help you get through tough times.
Develop a to-do list: Knowing what needs to be done will help you get things done. If you have a list of goals in front of you, you can prioritize which ones should be done first. Crossing items off the list can also give you the motivation you need to accomplish other tasks.
Keep your list doable: Keep it simple when creating a to-do list. You want to encourage yourself to get things done, NOT be discouraged before you even start. Consider putting only a few things each day. That way, you'll feel like you're making progress and increase your motivation to finish every item.
Don't compare yourself to others: Your goals are not anyone else's. They are yours alone, and only YOU have the capacity to accomplish them. Don't worry about what anyone else in the world is doing or if they are doing it better or faster than you are. The only person you are in a competition with is yourself. Do the best you can on your own terms. In the end, it'll make you happier.
Limit your social media time. You may also consider limiting time on social media. Looking at other people's posts, whether friends or family, can lead you to believe you aren't living life to the same caliber as they are. You'll compare your life to theirs and may wind up with a lowered self-esteem, anxiety, or depression. Be kind to yourself by not comparing your life to others.
Reward yourself: Staying motivated and accomplishing goals is hard work. So celebrate the milestones, no matter how small. Did you nail that presentation? Great! You got your 20-minute workout in? Celebrate!
Acknowledging when you accomplish something will help you stay motivated to continue your journey. You get to decide what type of reward works best for you. Don't feel guilty about treating yourself to a cup of coffee, some dessert, or that special item you saw at the store.
Read Inspirational Quotes about Staying Motivated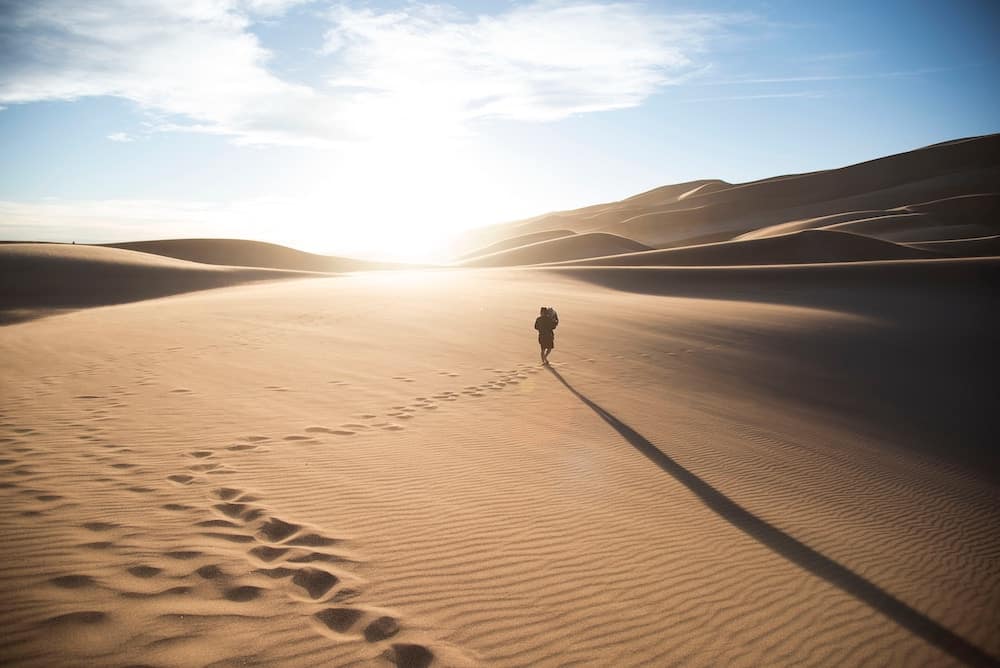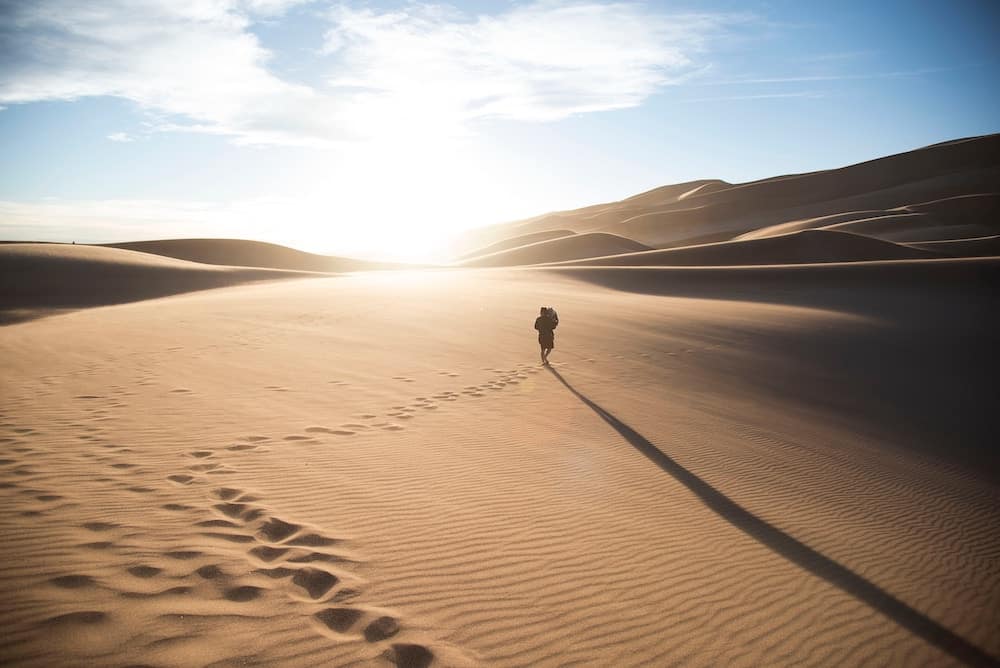 Reading inspirational quotes can help you on your way to becoming – and staying – motivated. The wisdom of those who have gone before you can help pull you out of depression and give you a boost to stop procrastinating.
Below are 40 inspirational quotes about staying motivated. But don't stop here! Look for more quotes that can be used for any situation:
"Don't watch the clock; do what it does. Keep going." – Sam Levenson
"Start where you are. Use what you have. Do what you can." – Arthur Ashe
"Don't stop when you're tired. Stop when you are done." – Unknown
"When someone tells me 'no,' it doesn't mean I can't do it, it simply means I can't do it with them." – Karen E. Quinones Miller
"Make your life a masterpiece; imagine no limitations on what you can be, have or do." – Brian Tracy
"The expert in anything was once a beginner." – Unknown
"The pessimist sees difficulty in every opportunity. The optimist sees the opportunity in every difficulty." – Winston Churchill
"It is a rough road that leads to the heights of greatness." – Lucius Annaeus Seneca
"Know what you want to do, hold the thought firmly, and do every day what should be done, and every sunset will see you that much nearer to your goal." – Elbert Hubbard
"Push yourself, because no one else is going to do it for you." – Unknown
"Each morning, we are born again. What we do today is what matters most." – Buddha
"If you want to be successful, it's just this simple. Know what you are doing. Love what you are doing. And believe in what you are doing." – Will Rogers
"Fate is not in our hands but effort and determination is." – Marinela Reka
"Do it, and then you will feel motivated to do it." – Zig Ziglar
"In the face of such hopelessness as our eventual, unavoidable death, there is little sense in not at least trying to accomplish all of your wildest dreams in life." – Kevin Smith
"Believe you can and you're halfway there." – Theodore Roosevelt
"However, I continue to try and I continue, indefatigably, to read out. There's no way I can single-handedly save the world or, perhaps, even make a perceptible difference—but how ashamed I would be to let a day pass without making one more effort." – Isaac Asimov
"Life begins at the end of your comfort zone." – Neale Donald Walsch
"Successful people keep moving. They make mistakes, but they don't quit." – Conrad Hilton
"Only those who risk going too far can possibly find out how far one can go." – T.S. Eliot
"Forgive yourself first. Release the need to replay a negative situation over and over again in your mind. Don't become a hostage to your past by always reviewing and reliving your mistakes. Don't remind yourself what you should have, could have or would have been. Release it and let it go. Move on." – Les Brown
"Every morning starts a new page in your story. Make it a great one today." – Doe Zantamata
"One of the most common causes of failure is the habit of quitting when one is overtaken by temporary defeat." – Napoleon Hill
"Don't wait for opportunity. Create it." – Unknown
"Stay strong. Stand up. Have a voice." – Shawn Johnson
"Discipline is the bridge between goals and accomplishment." – Jim Rohn
"Our greatest weakness lies in giving up." – Thomas A. Edison
"Be very methodical in your life if you want to be a champion." – Alberto Juantorena
"There's no 'I' in team, but there is in 'win'." – Michael Jordan
"The secret of getting ahead is getting started." – Mark Twain
"Don't limit your challenges.Challenge your limits." – Unknown
"With the new day comes new strength and new thoughts." – Eleanor Roosevelt
"Don't complain about things you're not willing to change." – Unknown
"There is nothing at all in life except what we put there." – Anne Sophie Swetchine
"He that is good for making excuses is seldom good for anything else." – Benjamin Franklin
"The will to win, the desire to succeed, the urge to reach your full potential…these are the keys that will unlock the door to personal excellence." – Confucius
"Every champion was once a contender that refused to give up." – Rocky Balboa
"Nothing great was ever achieved without enthusiasm." – Ralph Waldo Emerson
"Stop being afraid of what could go wrong and think of what could go right." – Unknown
"If you want to be happy, you have to be happy on purpose. When you wake up, you can't just wait to see what kind of day you'll have. You have to decide what kind of day you'll have." – Joel Osteen