Last Updated on March 8, 2022
There are many things we can all agree on. One, our world is a beautiful place, endowed with wondrous flora and fauna; and two, our world can be a horrid environment to live in as well, when fueled by man's selfishness, close-mindedness, and greed. Despite that, you and I can both nod in dissent when we hear the saying, "laughter is the best medicine", am I right?
Truly, not a day goes by in our lives where we do not interact with others and share a joke or two. This ability is a natural occurrence among classmates and friends, but to make other people—strangers—laugh? Well, that's pure talent right there.
To be able to do so entails embracing the spotlight with confidence and bravado that ultimately makes your audience your choir and you, their conductor. One wave of your baton and they will all follow and sing, but in this case, laugh. One person who can do just that is the renowned $20-million man, Jim Carrey.
Jim, the Hardworking Son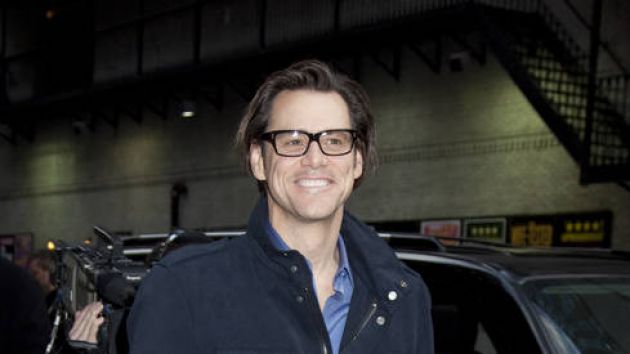 Born James Eugene Carrey on January 17, 1962 to Percy and Kathleen, Jim was the youngest of their four children. He wasn't raised and fed with a silver spoon, but his family learned to work their way to survival.
If other kids were passed from one aunt to another, Jim transferred from one academy to another. When the Carreys transferred to Burlington, Jim had to transfer to a new school as well. This time, he studied at Aldershot High School. It was noted from thefamouspeople.com that it was during this time that Jim showed a natural potential to crack a joke and entertain his classmates.
The transferring of schools went on for some time until he had to drop out. Knowing how financially troubled his family was, he decided to get a job of his own to help out.
Jim, the Promising Comedian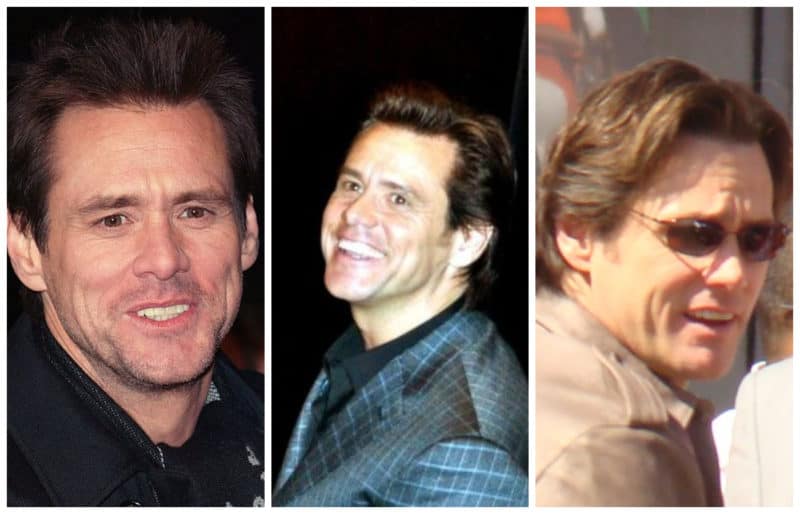 Percy Carrey also saw potential in his son and set up the 15-year old Jim to a gig in a local bar called "Yuk Yuk's" in Toronto, Canada.  His tricks fell short of the standard, though, and therefore did not earn him the recognition he needed to jumpstart his career. Coupled with that was the ever-present financial crisis of their family. Jim's dreams were put to a pause.
Jim's family still survived and the burdens of their monetary problems were gradually resolved. This paved way for Jim to carry on with what he had started. He began performing regularly onstage, which earned him a living. He was then discovered by comedian Rodney Dangerfield who offered young Jim a chance to "open his tour performances". The tours landed Carrey in Las Vegas but his mind was set on another course—Hollywood.
He tried to audition for the NBC's popular Saturday Night Live but failed. Nevertheless, he trudged on and made appearances in TV programs Introducing… Janet and The Duck Factory. The exposure to these programs led him to yet another role in what would be most remembered as his first hit to success: In Living Color.
Jim, the 20-Million-Dollar Man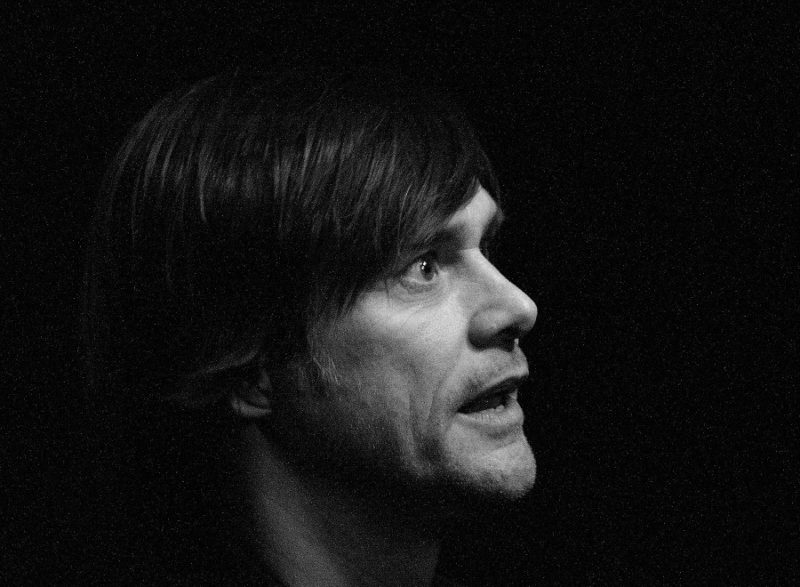 Although Jim has worked with a lot of actors in a number of projects, it was his lead role in Ace Ventura: Pet Detective, ironically a low-budget film, which propelled him to stardom. Then and there, the Jim Carrey we know today was born—whose face can stretch to a thousand expressions, whose mimicry shames the mockingbird, and whose "physical comedy" turns frowns upside down.
With Ace Ventura being a huge hit, the films that Carrey took next also followed suit. The Mask (1994) pertains to a cursed mask that turns Jim's character into an alter-ego to the extremes. Dumb and Dumber (1994) was a movie about two unintelligent but well-meaning friends who are caught in a mad chase after some criminals learned that the pair mistakenly took their money and plan to return it to its original owner. In the sequel Ace Ventura: When Nature Calls, Jim's life become a catharsis and so he takes advice from the wild, literally.
Later on, he landed a role in Ben Stiller's The Cable Guy. This was no typical Jim Carrey film for it was humor on the dark side. Believing in Carrey's ability and acting skills and yet doubting the success of the film, the producers were said to have paid Carrey a whopping $20 million for him to take on the role. Needless to say, the fans were disappointed but Carrey being Carrey, he carried on.
Jim, the Almighty
Much of Jim's life was work whether the last project was a success or a flop. He kept on acting despite the criticism of many and with this perseverance came abundant results.
One of which was his role in The Truman Show where he plays the character of an ordinary man who discovers his whole life was a 24/7 TV show. For this, he earned his first Golden Globe win. He earned his second when he took on the portrayal of Andy Kaufman in Man on the Moon (1999) for his dead-on portrayal.
Jim later turned to lighter roles when he starred as the green, furry, Christmas-hating curmudgeon in the film version of Dr. Seuss' How the Grinch Stole Christmas. He then became God for a day in Bruce Almighty opposite Jennifer Aniston, erased memories of Kate Winslet's character in Eternal Sunshine of the Spotless Mind, and said yes to everything with Zooey Deschanel in Yes Man.
In the many roles that Jim Carrey has portrayed, this was his best: his self. He showed everyone that talent is nothing without nurture and that the obstacles in life need not stop us from rising again.
Here are 50 quotes from Jim Carrey to help us rise again, too:
Jim Carrey Quotes
"Creative people don't behave very well generally." – Jim Carrey
"I don't have time for anything else right now but work and my daughter. She's my first priority." – Jim Carrey
"If you're looking for examples of good relationships in show business, you're gonna be depressed real fast." – Jim Carrey
"Life opens up opportunities to you, and you either take them or you stay afraid of taking them." – Jim Carrey
"It is better to risk starving to death than surrender. If you give up on your dreams, what's left?" – Jim Carrey
"Behind every great man is a woman rolling her eyes." – Jim Carrey
"I just want to be myself." – Jim Carrey
"That's the trouble with being me. At this point, nobody gives a damn what my problem is." – Jim Carrey
"Maybe other people will try to limit me but I don't limit myself." – Jim Carrey
"I tend to stay up late, not because I'm partying but because it's the only time of the day when I'm alone and don't have to be performing." – Jim Carrey
"It's nice to finally get scripts offered to me that aren't the ones Tom Hanks wipes his butt with." – Jim Carrey
"Morgan Freeman is so class. He's so cool. He's so scary." – Jim Carrey
"I'm the first to admit this whole salary thing is getting out of control. In the final analysis, it's still about the work." – Jim Carrey
"People need motivation to do anything." – Jim Carrey
"I don't think human beings learn anything without desperation." – Jim Carrey
"My focus is to forget the pain of life. Forget the pain, mock the pain, reduce it. And laugh." – Jim Carrey
"I got a lot of support from my parents. That's the one thing I always appreciated. They didn't tell me I was being stupid; they told me I was being funny." – Jim Carrey
"I practiced making faces in the mirror and it would drive my mother crazy." – Jim Carrey
"Life is an ordeal, albeit an exciting one, but I wouldn't trade it for the good old days of poverty and obscurity." – Jim Carrey
"Desperation is a necessary ingredient to learning anything or creating anything. Period. If you ain't desperate at some point, you ain't interesting." – Jim Carrey
"If you aren't in the moment, you are either looking forward to uncertainty, or back to pain and regret." – Jim Carrey
"Maybe hell is just having to listen to our grandparents breathe through their noses when they're eating sandwiches." – Jim Carrey
"My upbringing in Canada made me the person I am. I will always be proud to be a Canadian." – Jim Carrey
"I try to do something the audience might not have seen before." – Jim Carrey
"…If I'm gonna kiss a girl I wanna kiss her like a girl has never been kissed. Like maybe I would kick her legs out from under her and catch her right before she hits the ground and then kiss her." – Jim Carrey
"My life is not unlike Truman's. I can't go anywhere." – Jim Carrey
"I've tried everything. I've done therapy, I've done colonics. I went to a psychic who had me running around town buying pieces of ribbon to fill the colors in my aura." – Jim Carrey
"My family kinda hit the skids. We were experiencing poverty at that point." – Jim Carrey
"I love playing ego and insecurity combined." – Jim Carrey
"My report card always said, 'Jim finishes first and then disrupts the other students'." – Jim Carrey
"What I have in common with the character in 'Truman' is this incredible need to please people." – Jim Carrey
"I feel like I want to take care of everyone and I also feel this terrible guilt if I am unable to. And I have felt this way ever since all this success started." – Jim Carrey
"Originality is really important." – Jim Carrey
"I've already accomplished something. It's such a selfish business that sometimes I get sick of myself." – Jim Carrey
"I think I could go away tomorrow." – Jim Carrey
"I would think that because what I do makes a lot of people happy that I might deserve a little bit of respect in return." – Jim Carrey
"I need privacy…Instead, the papers try to drag me off my pedestal." – Jim Carrey
"I know this sounds strange, but as a kid, I was really shy. Painfully shy." – Jim Carrey
"The turning point was freshman year, when I was the biggest geek alive. No one, I mean no one, even talked to me." – Jim Carrey
"Green Eggs and Ham was the story of my life. I wouldn't eat a thing when I was a kid, but Dr. Seuss inspired me to try cauliflower!" – Jim Carrey
"A lot of good love can happen in 10 years." – Jim Carrey
"If I had never ventured beyond being a stand-up comic, then I would be sitting in my house today working on my Leonardo DiCaprio impression." – Jim Carrey
"Before I do anything, I think, well what hasn't been seen. Sometimes, that turns out to be something ghastly and not fit for society. And sometimes that inspiration becomes something that's really worthwhile." – Jim Carrey
"My mother was a professional sick person; she took a lot of pain pills. There are many people like that." – Jim Carrey
"Once every six months, I'll have a day where I eat more chocolate than has ever been consumed by a human being." – Jim Carrey
"You know, I live a monastic lifestyle. No, I do. I do live in extremes, basically. I go back and forth." – Jim Carrey
"I absolutely want to have a career where you make' em laugh and make' em cry. It's all theater." – Jim Carrey
"I really believe in the philosophy that you create your own universe. I'm just trying to create a good one for myself." – Jim Carrey
"Ever since I started to get recognition I've picked out certain fans and reverse-stalked them." – Jim Carrey
"But, you know, you can't be a star at home." – Jim Carrey