Who Is Keanu Reeves?
Keanu Charles Reeves is a Canadian actor, film producer and director, musician, and comic book writer. While he was born in Beirut, Lebanon, the sensational Canadian actor was raised in Toronto, Canada.

In most of his movies, Reeves plays the action hero who saves the world from imminent danger. The actor's efforts haven't gone unnoticed, as he has since won three MTV Movie Awards.
Quick Facts
| | |
| --- | --- |
| Full Name: | Keanu Charles Reeves |
| Popular Name: | Keanu Reeves |
| Gender: | Male |
| Birth Date: | September 2, 1964 |
| Age: | 58 years |
| Parents: | Samuel Nowlin Reeves Jr. and Patricia Taylor |
| Siblings: | Kim Reeves, Emma Reeves, and Karina Miller |
| Birth Place: | Beirut, Lebanon |
| Nationality: | Canadian |
| Ethnicity: | English, Hawaiian, Portuguese, and Chinese |
| Education: | Etobicoke School of the Arts, De La Salle College, and Avondale Secondary Alternative School |
| Marital Status: | Unmarried |
| Sexual Orientation: | Straight |
| Wife/Spouse: | N/A |
| Children: | None |
| Dating: | N/A |
| Net Worth: | 400 million  |
| Source of Wealth: | Acting and Voice Acting, Film Directing, Music, Book Authorship, and Other Ventures |
| Height: | 6′ 1″ (1.86 m) |
| Weight: | 79 kg; In pounds: 175 lbs |
Early Life and Career Information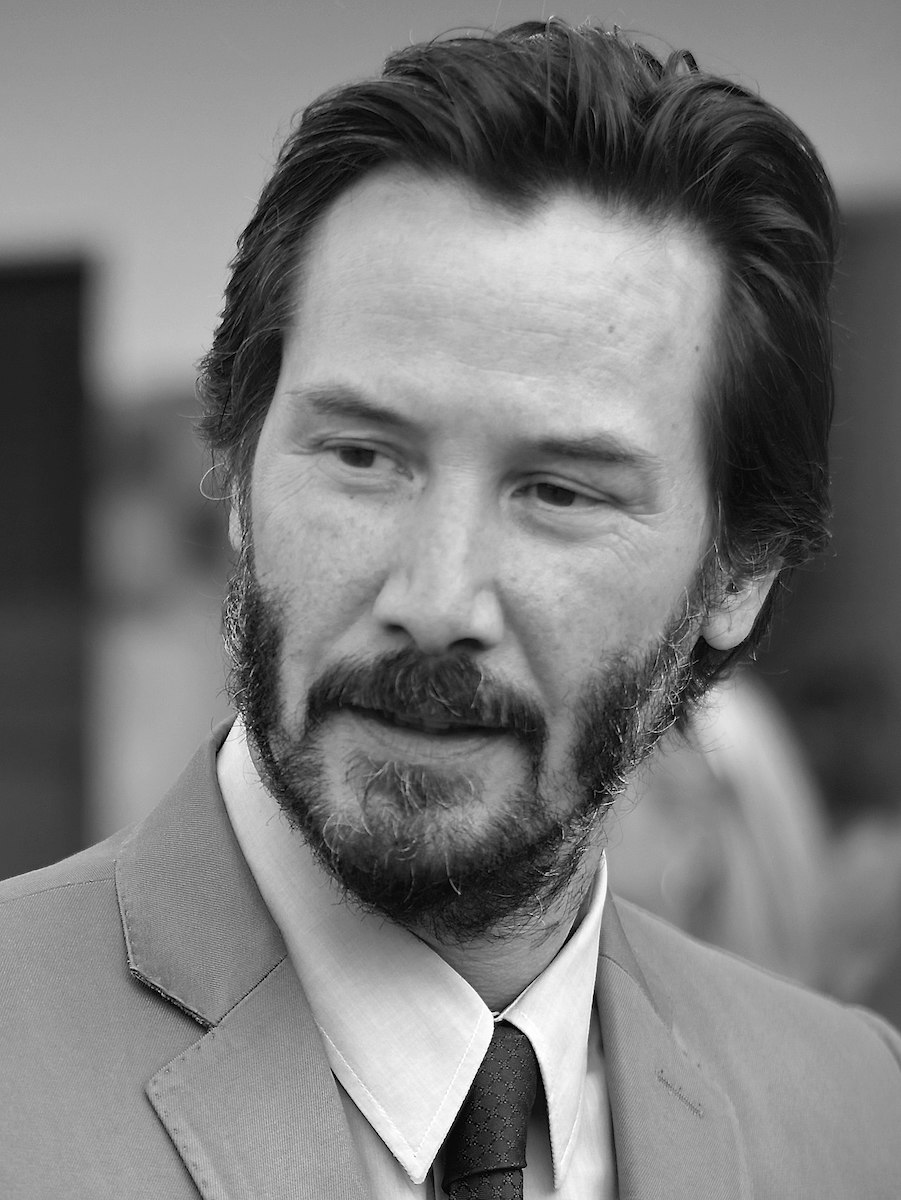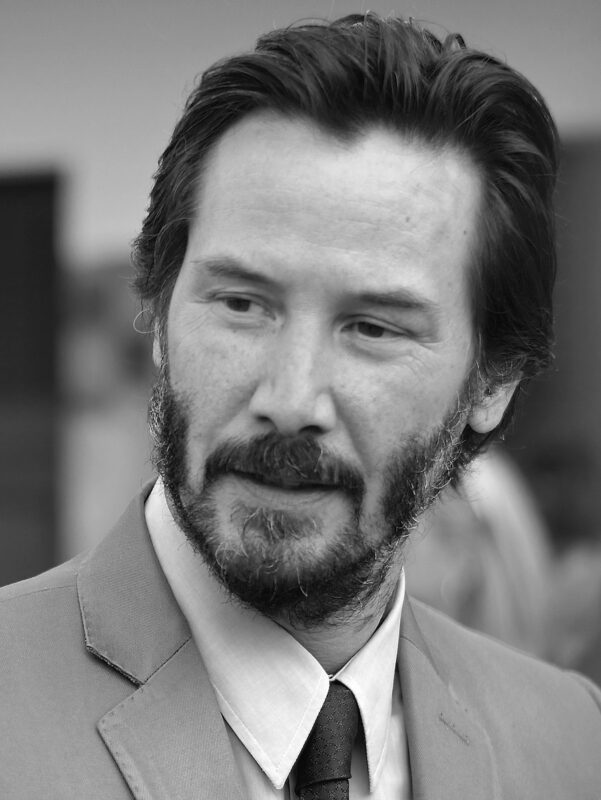 Keanu Reeves was born on September 2, 1964, in Beirut, Lebanon, to Samuel Nowlin Reeves Jr. and Patricia Taylor. Reeves kicked off his acting career in the early 80s, by appearing in theatre productions and television shows. He made his film debut in 1986's Youngblood. However, his breakthrough role came in the 1989's sci-fi comedy Bill & Ted's Excellent Adventure, where he played Ted "Theodore" Logan.

Keanu Reeves has since appeared in scores of critically acclaimed and commercially successful movies, including:

• River's Edge (1987),
• My Own Private Idaho (1991),
• Point Break (1991),
• Bram Stoker's Dracula (1992),
• Much Ado about Nothing (1993),
• Speed (1994),
• Johnny Mnemonic (1995),
• Chain Reaction (1996),
• The Devil's Advocate (1997),
• The Last Time I Committed Suicide (1997),
• The Matrix (1999) and its sequels, The Matrix Reloaded and The Matrix Revolutions (both in 2003),
• Constantine (2005),
• Thumbsucker (2005),
• A Scanner Darkly (2006),
• The Lake House (2006),
• Street Kings (2008),
• The Day the Earth Stood Still (2008),
• John Wick (2014),
• Knock Knock (2015),
• The Bad Batch (2016),
• The Neon Demon (2016),
• The Whole Truth (2016),
• John Wick: Chapter 2 (2017),
• John Wick: Chapter 3 – Parabellum (2019), and
• Toy Story 4 (2019)

In addition to his impressive acting skills, Keanu Reeves has also had a successful career as a film director and narrator. Reeves' directorial debut came with the film Man of Tai Chi. Some of the films he has narrated include the television documentaries, Mifune: The Last Samurai and Deep Web.
Keanu Reeves Net Worth
As of 2023, Keanu Reeves had a net worth of $400 million. As you may have guessed by now, a substantial portion of his net worth comes from his successful career in acting, voice acting, and film directing.
Reeves' earlier movies may not have earned him some huge paychecks. For instance, he took home a paltry $3000 for his role in Youngblood and $95,000 from Bill & Ted's Excellent Adventure. However, these earnings could still translate into some decent cash if adjusted for inflation.

The following are some of the most commercially successful movies that Keanu Reeves' has featured in over the years:

• Speed (1994) – Grossed $350.5 million internationally and domestically, and Reeves earned $1.2 million,
• Johnny Mnemonic (1995) – He earned $2 million,
• The Devil's Advocate (1997) – Reeves earned $8 million,
• The Matrix franchise, which includes The Matrix (1999), The Matrix Reloaded (2003), and The Matrix Revolutions (2003) – The films grossed $1.6 billion, with Reeves earning a cool $250 million from the whole series,
• The John Wick franchise, which includes John Wick (2014), John Wick: Chapter 2 (2017), and John Wick: Chapter 3 – Parabellum (2019) – The films grossed a total of $500 million at the box office, and
• Toy Story 4 (2019) – Grossed $1.071 billion

As we already indicated, Keanu Reeves hasn't earned his entire fortune from acting and film directing. He is also an astute businessman. Reeves is associated with Company Films, a film production company that has played an instrumental role in some of his recent films. He is also the founder of Arch Motorcycle Company, which sells fancy motorcycles.

Keanu Reeves doesn't just make big bucks. He is a big spender too. But unlike many accomplished actors, much of his expenditure goes towards charity donations as opposed to lavish automobiles or expensive vacations. He is said to have donated millions of dollars to cancer research centers.
Life Lessons from Keanu Reeves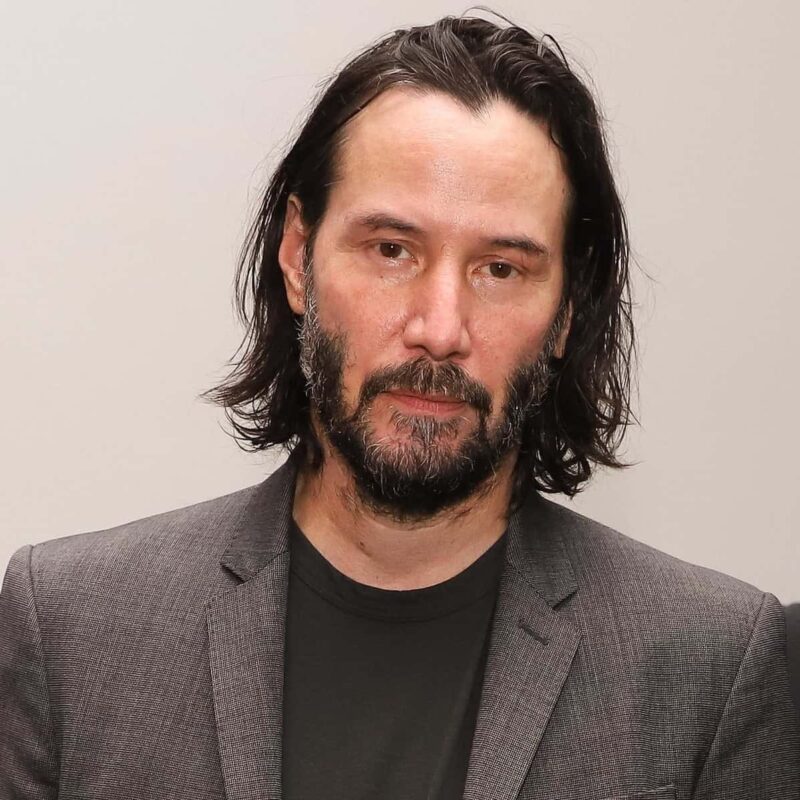 1. Your background doesn't define you

Keanu Reeves comes from what could be termed as a 'broken family.' His father abandoned the family when he was just three years old, after which his mom went through a series of unsuccessful marriages.
Worse yet, his education was hampered by the fact that he was dyslexic, which saw him being expelled from several high schools. That Reeves went ahead to achieve incredible success amidst these challenges only proves that your background doesn't define you.

2. Give as well as you get

Many dollar millionaires are known for their penchant for splashing on lavish gifts, and we cannot begrudge them for that. However, a few wealthy actors like Keanu Reeves understand that wealth is only meaningful to the extent that you use it to help other people. Reeves ranks among the world's most philanthropist celebrities, and he is proud of it.

3. Money isn't everything

Money forms a fundamental ingredient for happiness. But it isn't everything. And when you've made more than you can spend in a lifetime, you've got to put your focus elsewhere. In a 2003 interview with Hello, Keanu said, "Money is the last thing I think about." "I could live on what I've already made for the next few centuries."
Famous Quotes by Keanu Reeves
"Because we're actors we can pretend and fake it, but I'd rather the intimate investment was authentic."
"Here comes 40. I'm feeling my age and I've ordered the Ferrari. I'm going to get the whole mid-life crisis package."
"Letters are something from you. It's a different kind of intention than writing an e-mail."
"The whole aspect of cinema and film festivals should be a moment to come together and celebrate art and humanity. It would be a shame if there was such a divide."
"Money doesn't mean anything to me. I've made a lot of money, but I want to enjoy life and not stress myself building my bank account. I give lots away and live simply, mostly out of a suitcase in hotels. We all know that good health is much more important."
Wrap Up
Keanu Reeves has treated the world to more than 70 critically acclaimed movies. He has also earned decent amounts out of them. He is undoubtedly one of the richest actors on the planet and based on his recent form, we might see more of his films, moving forward.