Last Updated on March 3, 2023
Who Is Madonna?
Madonna Louise Ciccone, popularly known by the stage name Madonna, is an American singer-songwriter and actress. Madonna is one of the most resilient musicians of this time and age, having been active for more than forty years.
As a musician, Madonna owes her long and successful career to her ability to rewrite the rulebooks of singing and songwriting. Her songs aptly capture social, political, religious, and sexual themes, which she artfully blend to deliver timeless masterpieces.
Madonna also has a way of blending English and Spanish in her songs, which further speaks to her quest for artistic diversity. No wonder, she has held on to the title "Queen of Pop" ever since she broke onto the music scene in the early 80s.
Outside her professional career, Madonna is a renowned philanthropist, entrepreneur, and champion for just causes. And yes, she's the richest female celebrity alive. Her albums have sold over 300 million records worldwide.
Quick Facts
| | |
| --- | --- |
| Full Name: | Madonna Louise Ciccone |
| Popular Name: | Madonna |
| Gender: | Female |
| Birth Date: | August 16, 1958 |
| Age: | 64 years |
| Parents: | Silvio Anthony Ciccone and Madonna Louise |
| Siblings: | Paula Ciccone, Christopher Ciccone, Melanie Ciccone, Anthony Ciccone, Martin Ciccone, Mario Ciccone, and Jenifer Ciccone |
| Birth Place: | Bay City, Michigan |
| Nationality: | American |
| Ethnicity: | Italian, French, and Canadian |
| Education: | St. Fredrick's and St. Andrew's Catholic Elementary Schools, West Middle School, Rochester Adams High School, University of Michigan, and Alvin Ailey American Dance Theatre |
| Marital Status: | Divorced. Formerly married to actor Sean Penn and director Guy Ritchie |
| Sexual Orientation: | Straight |
| Wife/Spouse: | N/A |
| Children: | 2 Biological (Lourdes Leon and Rocco Ritchie, from her relationship with fitness trainer Carlos Leon and former husband Guy Ritchie, respectively) and 4 Adopted (David Banda, Mercy James, and twins Esther Ciccone and Stella Ciccone) |
| Dating: | N/A |
| Net Worth: | 850 million |
| Source of Wealth: | Singing-songwriting, Acting and Film Production, and Other Ventures |
| Height: | 5′ 4″ (1.65 m) |
| Weight: | 54 kg; In pounds: 119 lbs. |
Early Life and Career Information
Madonna was born on August 16, 1956, in Michigan, to Silvio Anthony Ciccone and Madonna Louise. Her father worked as an engineer designer for General Motors and Chrysler.
On December 1, 1963, Madonna's mother passed on after battling with breast cancer. Three years later, his father married the family's housekeeper, known as Joan Gustafson, with whom they had two kids – Mario Ciccone and Jenifer Ciccone.
Madonna attended St. Fredrick's and St. Andrew's Catholic Elementary Schools, then West Middle School. She later proceeded to Rochester Adams High School, where she scored straight As and was awarded a dance scholarship to the University of Michigan. However, she dropped out of college in 1978 and moved to New York City.
In New York City, Madonna took odd jobs and used her wages to fund her classes at the Alvin Ailey American Dance Theatre. She performed with bands like the Breakfast Club for some time, before signing a deal with Sire Records.
In 1982, she released her debut single with Sire Records, titled Everybody. A year later, she released her second single, Burning Up. Her popularity continued to rise with each album she released.
Presently, Madonna has more than ten studio albums to her name. In addition to singing, Madonna is also a professional actress. She's famous for her roles in films like Dick Tracy (1990), Evita (1996), and I Am Because We Are (2008).
Madonna's Net Worth
As of 2023, Madonna had a net worth of $850 million. The singer has earned much of her wealth from her record sales and successful world tours. Besides singing and songwriting, Madonna has also had a successful acting career and is a renowned businesswoman.
Here are a few films that she featured in, along with her earnings for each movie:
• Desperately Seeking Susan (1985) – $80,000
• Dick Tracy (1990) – $35,000
• Body of Evidence (1993) – $2.5 million
• Evita (1996) – $1 million
In terms of business investments, Madonna is known for co-founding Maverick in 1992. In this joint partnership with Time Warner, the singer bagged an advance of $60 million plus 20% of the royalties accrued from all music published by the company. In 2004, Madonna sold her shares in Maverick to Warner, but after earning several millions from the joint venture.
Madonna has also been involved in endorsement deals. A notable mention is the 1989 endorsement contract with Pepsi. In this contract, Madonna promoted Pepsi products while the company cross-promoted her newly-released album, Like a Prayer. It's estimated that the singer bagged some $5 million from this contract.
The following are other business ventures that Madonna has participated in:
• Producing four fashion brands,
• Launching a range of beauty products, and
• Launching a collection of artworks, including artworks by Picasso, Damien Hirst, Diego Rivera, and Marilyn Minter, as well as one of the only five paintings by Frida Kahlo
Madonna has also invested in real estate. She once owned six properties in London and a 6,000-square-foot apartment in New York. She sold the New York apartment in 2013 for $16 million.
However, she still owns a smaller unit within the same building, which she purchased in 2008 at a cost of $7 million. In 2017, Madonna acquired a 5.5-acres, 18th-century mansion in Sintra, Portugal, at an estimated cost of $9 million.
Other properties by Madonna include:
• A 12,000 square-foot townhouse in New York City which she purchased in 2009 for $32 million, and
• A 50-acre equestrian property based in Bridgehampton, New York, purchased in 2010 at a cost of $7 million
Life Lessons from Madonna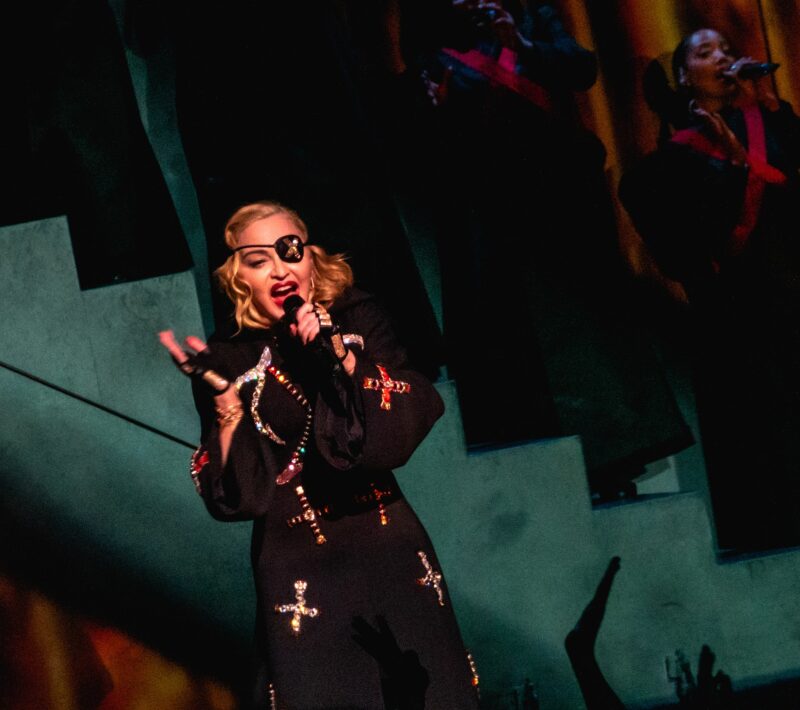 1. Age is but a number
Madonna may be in her sixties, but she neither looks nor acts like it. She believes that age is only a state of mind. As such, it shouldn't dictate how one feels about themselves, especially when it comes to enjoying the finer things in life.
2. Wealth creation is not an overnight process
There have always been rumors that Madonna's net worth has surpassed the $1 billion mark. However, the artist is yet to be a dollar billionaire. That's despite being one of the most successful musicians and investors. It only goes to show that wealth creation is a gradual and not overnight process.
3. Be a fighter
Nothing good in life comes easy; you've got to fight for it. That's the only way you'll enjoy the goodies when you finally succeed. Madonna's entire career exemplifies that of a fighter. She doesn't pay attention to naysayers and critics who according to her, are only there to impede your progress.
Here are a few inspirational quotes by Madonna:
"A lot of people are afraid to say what they want. That's why they don't get what they want."
"I am because we are. We all bleed the same color. We all want to love and be loved."
"I think the ultimate challenge is to have some kind of style and grace, even though you haven't got money, or standing in society, or formal education. I had a very middle, lower-middle class sort of upbringing, but I identify with people who've had, at some point in their lives to struggle to survive. It adds another color to your character."
"I'm not interested in being Wonder Woman in the delivery room. Give me drugs."
"Never forget to dream."
Wrap Up
Madonna is one of the few celebrities to have stayed on the spotlight for the longest time. And since she believes that age shouldn't define one's pursuit of success and happiness, we're likely to see more of her doing what she does best – releasing sensational tracks.