Roses are red. Violets are blue.
Choosing Valentine's Day flowers but have no clue?
(Okay, we suck at the poetry. But we promise these gifts don't!)
We are just two weeks from Valentine's Day. Yes, we know that you are planning to go for a romantic dinner with your partner, do something naughty in the shower, watch some rom-coms of her choice or go on a trip. The options might vary but the only constant and a hot favorite for this special day is flowers!
So, if your SO isn't dropping enough hints about her favorite flowers and you are open to a bit of experiment other than roses, we are here to make things easy for you! We talked to flower experts for flower deliveries in Pune and got everything for every budget and preference! Just scroll to know and shop for the best Valentine's Day flowers and gifts we have for you!
Roses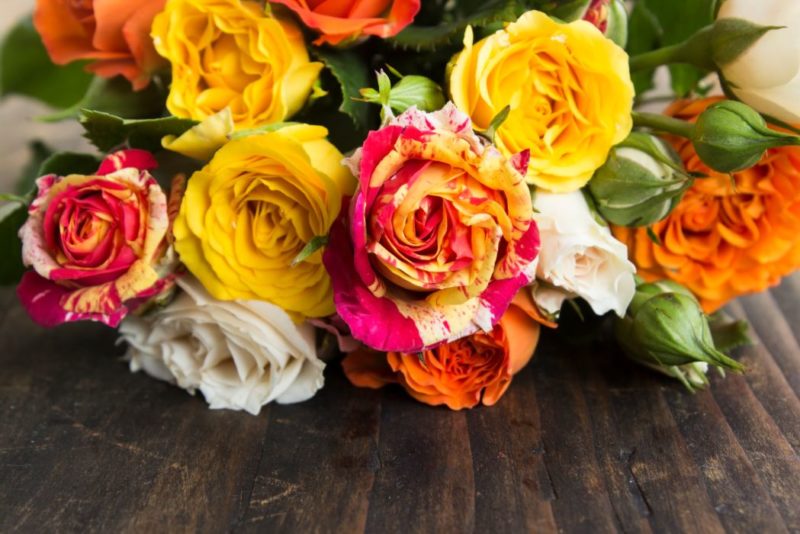 Okay, we know that we told you to think beyond roses but hear us out! The red roses represent love and passion, and honestly, it is one of the definitive choices that you can never go wrong with. If you still want to gift red roses, nothing wrong with that.
However, what you can do is to top it up and make it a lot more personalized. You can gift your loved one a heart-shaped gift basket with flowers and their favorite chocolate. Write a heartfelt note, order a balloon or chocolate tall standing arrangement!
The choices are unlimited if you want to make them feel a lot more special on this special day!
While a classic red rose bouquet is an unbeatable choice for your Valentine, you can still be bold and colorful. Get a bouquet of colorful roses and give your partner a wholesome gift. Red roses signify passion and intensity of love, but when coupled with white roses, it also marks the purity of a relationship.
Yellow roses mark the friendship between you two, and tell us, won't you like to honor and regard the wholesome relation you both share?
Orchids
Believe it or not, the exotic blooms of orchids signify how rare and unique your love is. Its name is derived from the Greek goddess of love, Aphrodite. In the Victorian era, rare orchids implied deeper and intense love, which stand true for present times as well.
Orchids are available in every color, except for true blue and mark every emotion known to humankind.
Pink orchids: Joy, innocence, grace, and femininity
Purple orchids: Admiration and dignity
Red orchids: Passion, desire, and strength
White orchids: Reverence, beauty, elegance
Yellow orchids: New beginnings
Orange orchids: Pride, enthusiasm, and courage
Green orchids: Nature, life, and longevity
Besides, they aren't considered to be "women's" flowers alone and represent luxury as well as refined taste. Best Valentine's Day gift idea for him, don't you think?
Carnations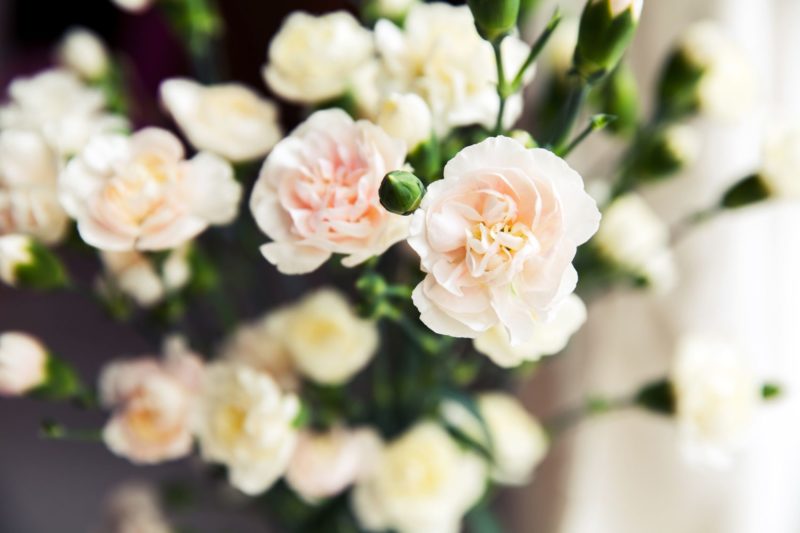 Carnations are special, for, they cover you for wholesome love! The blooms are believed to be originated from Virgin Mary's tears and are the official flower to celebrate Mother's Day.
Valentine's Day commemorates love, and not just between lovers! You can send pink carnations to your mother, whereas light red carnations represent admiration. Dark red carnations have a similar interpretation as that of red roses and speak of love and passion. White carnations symbolize pure love and good luck.
Besides, carnations are the flowers that stay fresh even after days. A complete value for money and a constant reminder of your grand gesture!
Green plants
Green plants are a wonderful gender-fluid gift idea for this Valentine's Day! Do you want to convey your regards and respect to a mentor? Do you want to say 'thank you' to your teachers for their efforts and time? Want to show your gratitude to your superior at work?
Green indoor plants are the perfect way to express your platonic love and affection towards a friend, colleague and family member. Do you know what's even better?  You can choose NASA-approved air-purifying plants such as money plants, lucky bamboo, spider plant and aloe vera that don't demand much maintenance and remove indoor pollutants.
Gift baskets
The next course of floral arrangement for Valentine's Day is gift basket! Coupled with the sweetness of chocolate, the fragrance of your favorite flowers, dry fruits, sweets and gift of your choice- these baskets are heart-shaped and the perfect means to express your love! A beautiful and classy gift for her and him, they can be highly personalized and you can tweak or top them up with the items of your choice.
Make a pick and surprise your loved one, this Valentine's! Make this special day all about love and fond memories with little innovative thinking and by planning! Flowers are also an eco-friendly and sustainable way to reduce carbon footprints.