Last Updated on March 8, 2022
There's no doubt that it's a cutthroat world out there. From jobs, relationships, to hobbies, it's like an ongoing carousel of always wanting more.
No wonder most of our days are a blur. We hop from one activity to the next, our planners filled up the minute with meetings, project presentations, business agenda, and more. By the time we hit the hay, we're so exhausted we drift off to a dreamless sleep almost instantly. But surprisingly, we wake up just as worn out as the day before. Why is that?
Why You Need Time To Reflect On Your Life
Self-reflection isn't just for steering you in the right direction. It's also a great way to enhance your relationships, make better decisions, and have a deeper understanding of your innermost self. If you want to reach your full potential, then don't skip this process.
Reflecting on your life and past mistakes is not only necessary for growth, it helps prevent burn out as well. Just when everything is rushing past you, hit pause. You don't need to hurry all the time. Many people will tell you that life can still be full of surprises whether you're 30 or 90.
How To Practice Self-Reflection
It's difficult to tune out all that outside noise. Social media, friends, family, even well-meaning experts can sometimes influence you to go in a direction that, although would make you successful, may not bring you happiness.
Therefore, practicing self-reflection is crucial to bring clarity and meaning into your life. The first thing you need to do is ask yourself important questions such as:
How do I feel about my current situation?
Am I happy or contented with what I have achieved thus far?
What are the areas that I want to improve on, and why?
It's also a good idea to jot down your reflections in a private journal. This way, years from now, you can see how much your values and thoughts have changed. Thinking critically about your life can be done while enjoying a walk, too. You can do this at the park, in the woods behind your home, or during a vacation.
Pressed for time? Simple breathing exercises can help. Find a nice, quiet space to simply sit and relax. Calm your thoughts and breathe in deeply, then out. 10 to 15 minutes should suffice. If you want to do self-reflection with a group, we recommend a yoga or meditation class. There is no one perfect way to do this.
Don't forget to push pause and think about the kind of life you want to lead. This collection of reflection quotes is a good starting place to help you on that road.
Thought-Provoking Reflection Quotes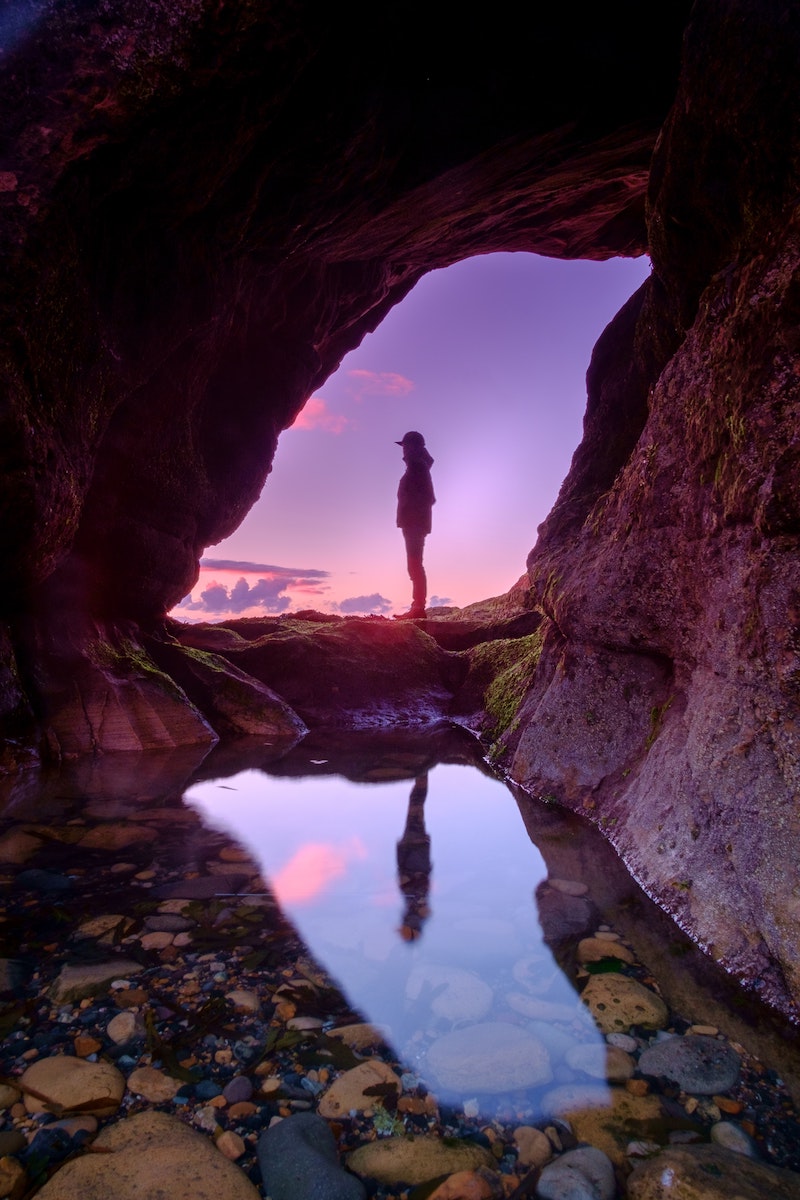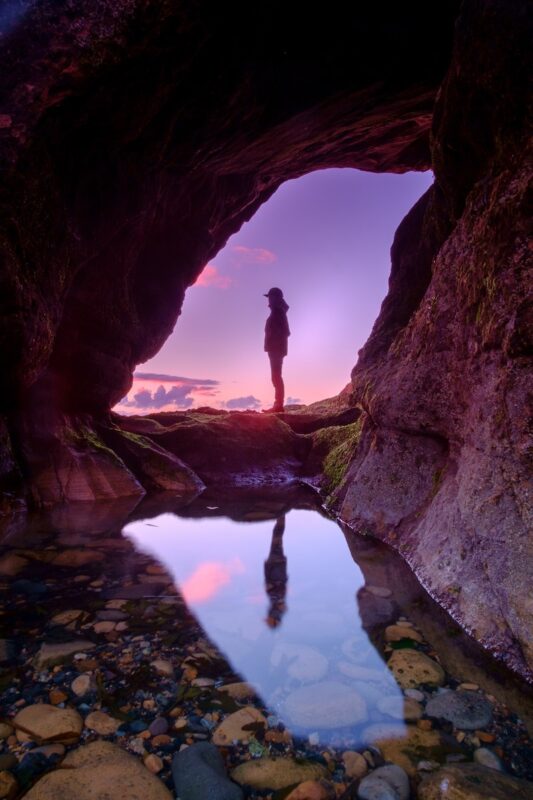 "Life can only be understood backwards; but it must be lived forwards." – Søren Kierkegaard
"All truly great thoughts are conceived while walking." – Friedrich Nietzsche
"We always see our worst selves. Our most vulnerable selves. We need someone else to get close enough to tell us we're wrong. Someone we trust." – David Levithan
"Friends are the family you choose." – Jess C. Scott
"Reflect upon your present blessings – of which every man has many – not on your past misfortunes, of which all men have some." – Charles Dickens
"When you loved someone and had to let them go, there will always be that small part of yourself that whispers, "What was it that you wanted and why didn't you fight for it?" – Shannon L. Alder
"Some nights are made for torture, or reflection, or the savoring of loneliness." – Poppy Z.Brite
"Did you ever wonder if the person in the puddle is real, and you're just a reflection of him?" – Bill Watterson
"One of the saddest things in life, is the things one remembers." – Agatha Christie
"If I speak of myself in different ways, that is because I look at myself in different ways." – Michel de Montaigne
"That's sad. How plastic and artificial life has become. It gets harder and harder to find something…real." Nin interlocked his fingers, and stretched out his arms. "Real love, real friends, real body parts…" – Jess C. Scott
"How sad and bad and mad it was – but then, how it was sweet." – Robert Browning
"The type of person you are is usually reflected in your business. To improve your business, first improve yourself." – Idowu Koyenikan
"The writer's curse is that even in solitude, no matter its duration, he never grows lonely or bored." – Criss Jami
"Just as a snake sheds its skin, we must shed our past over and over again." – Gautama Buddha
"Sorry, always sorry. What in the world can you buy with an apology?" – Marie Lu
"Sometimes, you have to look back in order to understand the things that lie ahead." – Yvonne Woon
"People will walk in and walk out of your life, but the one whose footstep made a long lasting impression is the one you should never allow to walk out." – Michael Bassey Johnson
"I often stood in front of the mirror alone, wondering how ugly a person could get." – Charles Bukowski
"I couldn't imagine that I'd ever fall in love again like I had with Gideon. For better or worse, he was my soulmate. The other half of me. In many ways, he was my reflection." – Sylvia Day
"I am a writer of books in retrospect. I talk in order to understand; I teach in order to learn." – Robert Frost
"Learning without thought is labour lost; thought without learning is perilous." – Confucius
"I know. I was there. I saw the great void in your soul, and you saw mine." – Sebastian Faulks
"Men have no more time to understand anything. They buy ready-made things in the shops. But since there are no shops where you can buy friends, men no longer have any friends." – Antoine de Saint-Exupéry
"It takes a certain ingenuous faith – but I have it – to believe that people who read and reflect more likely than not come to judge things with liberality and truth." – C. Grayling
"God knows far more about living a life of joy and blessings than we do." – Randy Loubier
"There is music in words, and it can be heard you know, by thinking." – L. Doctorow
"Habit rules the unreflecting herd." – William Wordsworth
"Reflection must be reserved for solitary hours; whenever she was alone, she gave way to it as the greatest relief; and not a day went by without a solitary walk, in which she might indulge in all the delight of unpleasant recollections." – Jane Austen
"No – the light in Tamani's eyes was much more than a reflection. It was the fire that melted her anger and devastated her resolve, every single time she saw it." – Aprilynne Pike
"Sleep seems to hammer out for me the logical conclusions of my vague days, and offer them to me as dreams." – H. Lawrence
"Who does ever get what they want? It doesn't seem to happen to many of us if any at all. It's always two people bumping against each other blindly, acting out old ideas and dreams and mistaken understandings." – Kent Haruf
"The moon is the reflection of your heart and moonlight is the twinkle of your love." – Debasish Mridha
"Believing doesn't make God real. Unbelief doesn't make Him disappear. Your opinion doesn't change reality." – Randy Loubier
"While retreating timely into a break of reflection, we can conquer the sanity of our mental condition and find a piece of stillness in the flurry of the world." – Erik Pevernagie
"Our power lies in our small daily choices, one after another, to create eternal ripples of a life well lived." – Mollie Marti
"The secret and the sacred are sisters. When the secret is not respected, the sacred vanishes. Consequently, reflection should not shine too severe or aggressive a light on the world of the soul." – John O'Donohue
"There's just something unsettling about studying your reflection. It's not a matter of being dissatisfied with your face or of being embarrassed by your vanity. Maybe it's that when you gaze into your own eyes, you don't see what you wish to see – or glimpse something that you wish weren't there." – Dean Koontz
"A lake is a landscape's most beautiful and expressive feature. It is Earth's eye; looking into which the beholder measures the depth of his own nature." – Henry David Thoreau
"When the world is itself draped in the mantle of night, the mirror of the mind is like the sky in which thoughts twinkle like stars." – Khushwant Singh
"The past can't be changed, can it? It can just be forgiven." – Elizabeth George
"If you can't prove your freedom in the nanosecond before you spilled rage out of your lips, you have proven your bondage." – Randy Loubier
"If every library is in some sense a reflection of its readers, it is also an image of that which we are not, and cannot be." – Alberto Manguel
"Living in a way that reflects one's values is not just about what you do, it is also about how you do things." – Deborah Day
"Remember your connection with the cosmos. Remember your connection with the infinity and that remembrance will give you the freedom." – Amit Ray
"Sometimes, a girl just has to dive under the duvet and regroup." – Jody Gehrman
"They seemed no closer to the tops of the peaks that rose before them. It was only by looking back, to the forest far below, that she knew they'd climbed." – Kristin Cashore
"Take time daily to reflect on how much you have. It may not be all that you want but remember someone somewhere is dreaming to have what you have." – Germany Kent
"How could you cleanse yourself if you couldn't forget?" – Ann Brashares
"There is nothing like a train journey for reflection." – Tahir Shah
"Great ideas emerge from useless fragments of thoughts." – Michael Bassey Johnson
"Once a day, especially in the early years of life and study, call yourselves to an account what new ideas, what new proposition or truth you have gained, what further confirmation of known truths, and what advances you have made in any part of knowledge." – Isaac Watts
"There's something about the thousands of glittering lights, the veil of nighttime that almost makes this place beautiful, especially in the reflection of the water. It makes everything askew, disoriented. There's more truth in a ripple of water than in a clear day." – Ellie Lieberman
"The outer world is a reflection of our inner selves." – Bryant McGill
"Because you're a creation of God, you reflect the Divine qualities of creativity, wisdom, and love." – Doreen Virtue
"Usually, when the distractions of daily life deplete our energy, the first thing we eliminate is the thing we eliminate is the thing we need the most: quiet, reflective time. Time to dream, time to contemplate what's working and what's not, so that we can make changes for the better." – Sarah Breathnach
"There is no future without a past, because what is to be cannot be imagined except as a form of repetition." – Siri Hustvedt
"…real childhood scars heal, but not when band-aids replace self-reflection." – Cameron Conaway
"People like us, we think differently, don't we? We are different. We do all the things that others do. But when it comes down to it, we don't need anyone else. We're happy doing what we do and having obligation interferes with that. And sometimes I think we don't even need ourselves. What's most important is to find out whether we're right or not." – Simon Morden
"We are more severe judges of our own acts…We judge our thoughts, our intents, our secret curses, our secret hates, not only our acts." – Anaïs Nin
"Bewilderment increases in the presence of the mirrors." – Tarjei Vesaas
"Once you reject fear, you will become the perfect candidate to receive and reflect Truth." – Suzy Kassem
"Well, it's a good life and a good world, all said and done, if you don't weaken." – Alan Sillitoe
"Pets reflect you like mirrors. When you are happy, you can see your dog smiling and when you are sad, your cat cries." – Munia Khan
"Remembrance and reflection how allied! What thin partitions sense from thought divide!" – Alexander Pope
"Rarely if ever, moments come that are so defining in our lives. The years are glutted with benign matters which impact us more deeply than we could have ever imagined in our youth." – Joel T. McGrath
"When you have lived your individual life in your own adventurous way and then look back upon its course, you will find that you have lived a model human life, after all." – Joseph Campbell
"The act of going within, finding our truth, and then sharing it, it helps us far more than we know." – Kamal Ravikant
"We think we've seen it all before, we think we know it all by heart." – Luanne Rice
"I look around the room and can't help but think about how it is the little things we look back on in life. I wonder how often people think that they should pay more attention to them." – Erika Lance
"If the Romans could have fortified their cities the way the human brain fortifies itself, we'd still be wearing togas. The mind is an amazing piece of biomachinery, really. A serious threat presents itself at the gate and up fly the walls, standing firm in the face of earth-shaking revelations, ideological bullets, and plain old logic." – Kelley Armstrong
"I leaned over the sink, closer to my reflection, and stare at myself hard. I don't know what I see. I don't even know what I want to see." – Nina LaCour
"Read not to contradict and confute; nor to believe and take for granted; nor to find talk and discourse; but to weigh and consider." – Francis Bacon
"Here is the world, and you live in it, and are grateful. You try to be grateful." – Michael Cunningham
"Wisdom comes from reflection." – Deborah Day