Last Updated on January 24, 2023
Stephen Edward King is one of the most accomplished authors of our time. Born on 21st September 1947 in Portland, Maine, King has published 61 novels, 200 short stories, and six non-fiction books.
Most of Stephen King's works have been adapted into television series, feature films, ministries, and comic books. Collectively, his books have sold over 350 million copies all over the world.
Stephen King is admired for his ability to weave in creativity, humor, and suspense in all his writings. And while most of his books have been authored under his real name, a few appear under his pen name – Richard Bachman. The accomplished author has numerous awards to his name, including the British Fantasy Society Award, The World Fantasy Awards, and the Bram Stoker Awards.
Another admirable thing about books by Stephen King is that they cover the full spectrum, from drama and suspense thriller to horror, fantasy, post-apocalypse fiction, etc.
The following is a collection of Stephen King's most educating and action-packed novels of all time.
1. The Dead Zone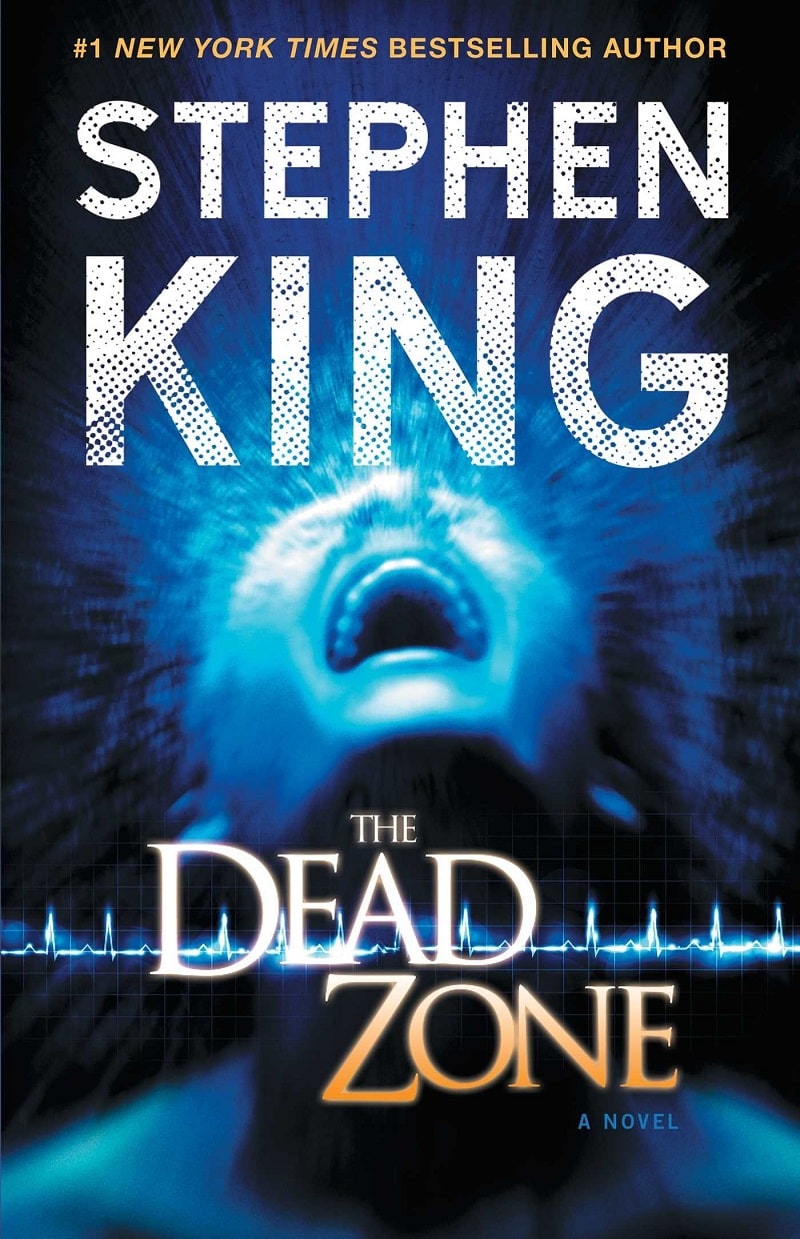 The Dead Zone is a thrilling tale of Johnny Smith, a schoolteacher who suddenly wakes up from a 5-year coma, with incredible psychic abilities. Just by touching people, Johnny Smith can see their pasts and predict their futures, as well as foretell all the terrible things that await humanity. But while many people celebrate his psychic talents, Johnny considers himself cursed. His fiancé married someone else during his coma, leaving him with very little in life to live for.
Johnny stumbles upon a deranged politician who's destined to become the president. He struggles with the nagging dilemma of whether to assassinate the politician or not. The Dead Zone, which was among the final books written by Stephen King in the 70s, was made into a movie in 1983, starring Christopher Walken and Martin Sheen.
2. Misery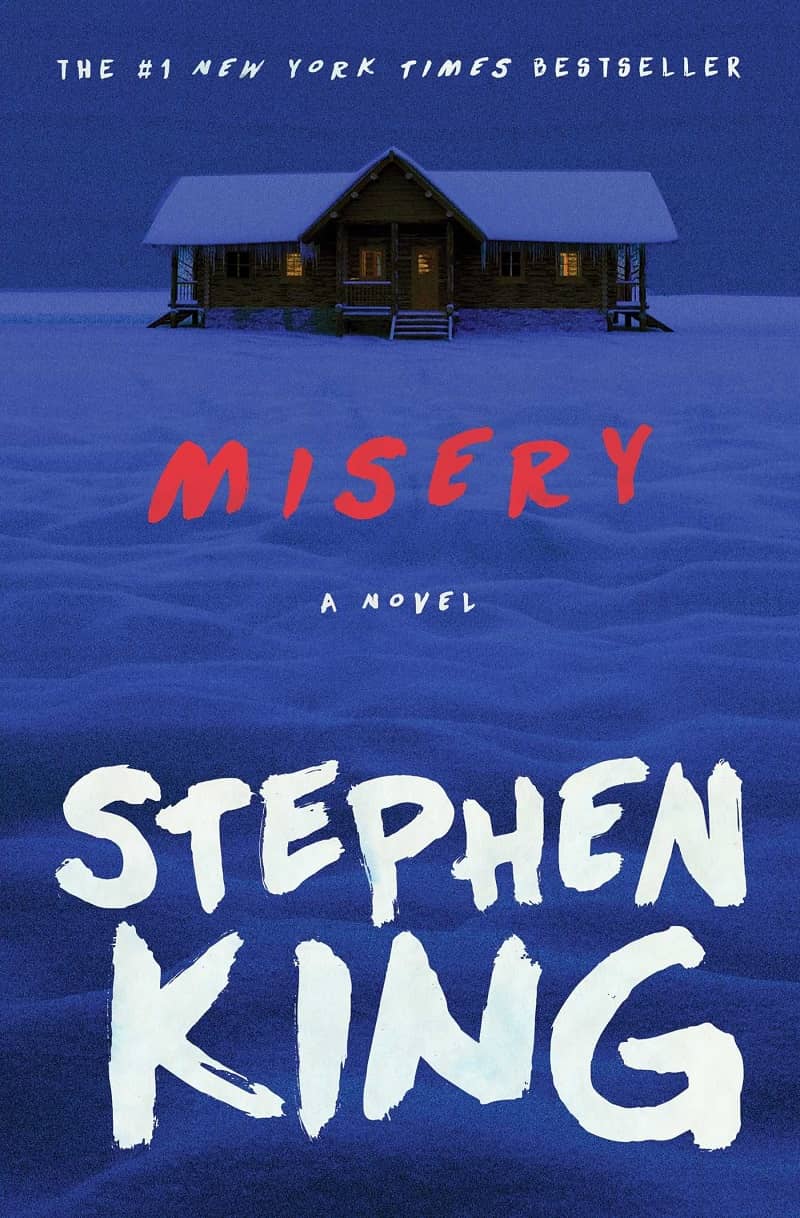 Misery lives up to its title. In the book, a famed novelist named Paul Sheldon meets Annie Wilkes, his number one fan. Annie Wilkes rescues Sheldon from a grisly automobile accident in the middle of nowhere and becomes his nurse, dressing his wounds as the two have casual chats on Sheldon's novels.
However, Sheldon discovers something odd about Annie. Apparently, Wilkes isn't happy that one of her favorite characters in Sheldon's book had to die. So, she holds the author hostage and only promises to let him go upon bringing the deceased character back to life. The delusional Wilkes takes Sheldon through a series of horrible and terrifying ordeals to get him to resurrect the character.
3. It
It takes places in Derry, Maine. And by "It", we mean all the haunting. A group of seven teenagers made each other promises 28 years ago. Twenty-eight years later, the now grown men and women are mysteriously drawn to a place where they were forced to battle an extraterrestrial creature that preyed on the city's little children.
It happens that children are being murdered again, and the memories of battling this evil creature overwhelm the seven people. They regroup and plan to vanquish the monster that lives in Derry's sewers, hopefully for good this time. The seven friends are upbeat, only that they may have bitten more than they can chew.
4. The Green Mile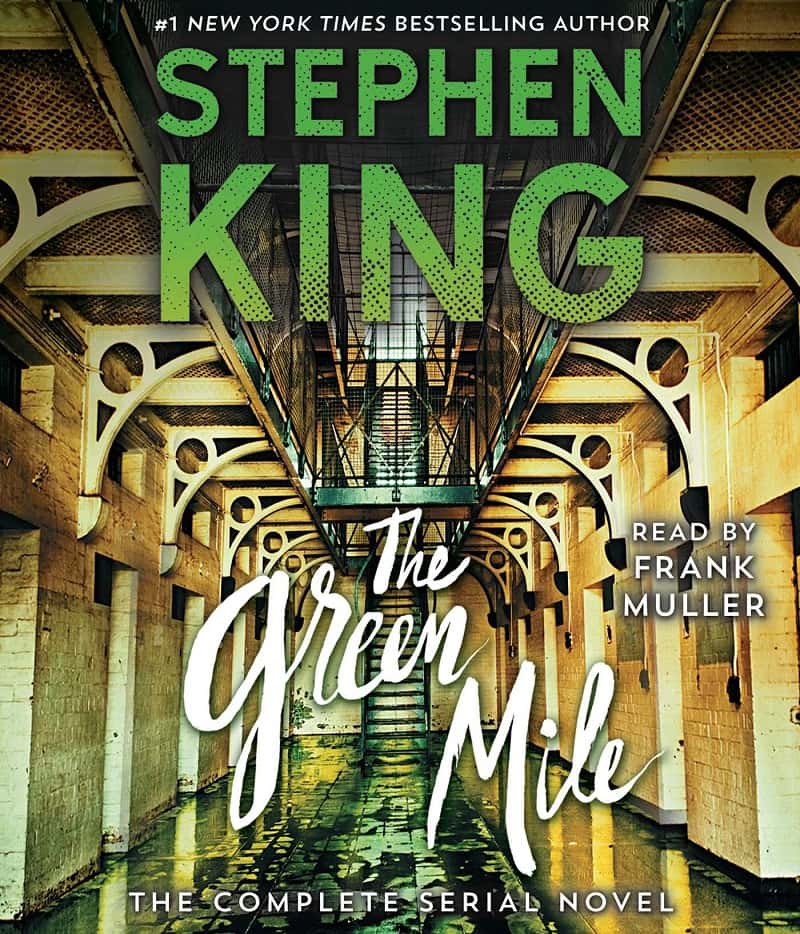 The Green Mile was released in six monthly installments, between the spring and summer of 1993. The book chronicles the events of John Coffey, a large black man who is convicted of raping two young girls and sentenced to death. Like most death row convicts in Cold Mountain Penitentiary, Coffey is condemned to the depression-filled E Block. The name Green Mille is inspired by the lime-colored linoleum corridor that all death row convicts must walk on their way to the electric chair.
At face value, John Coffey is quiet and reserved. But prison guard Paul Edgecombe is suspicious about him. He just can't seem to wrap his head around the fact that such a gigantic man can be so calm. As it turns out, Paul Edgecombe's suspicious were well-founded, as Coffey's true colors gradually begin to show.
5. Rose Madder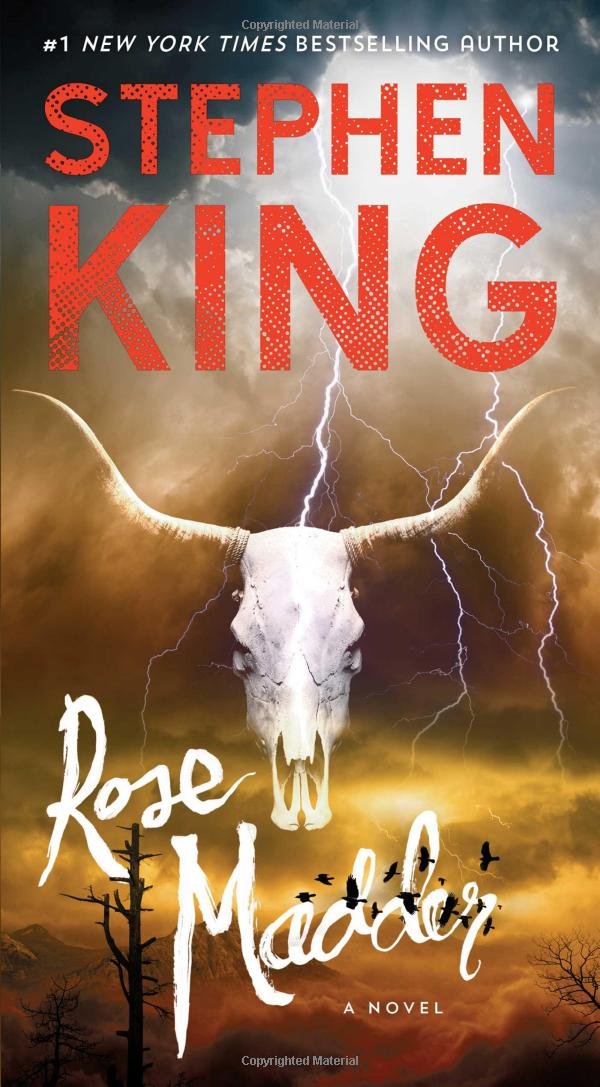 Rose Madder is a story of Rosie Daniels, a wife to a violent, psychopathic husband who has had to contend with 14 years in a violently abusive marriage. After years of perseverance, Rose finally summons the courage to flee for her life. That should come as good news, except that she isn't completely free.
Rosie's husband, Norman, isn't only violent and psychopathic, he is also a cop. And not your ordinary cop, but one that is excellent at tracking down his suspects. He has now made tracking his estranged wife his full-time occupation. So, while Rosie fled to a new city, she is yet to find true and meaningful peace. The nagging thoughts that she could bump into Norman someday keep tormenting her.
6. The Shining
In The Shining, Jack Torrance takes his family to Overlook Hotel during winter. Jack is to work as the hotel's off-season caretaker. He sees this as an excellent opportunity to reconnect with his family as he also works on his writing. But he is about to face events that will have him regret why he ever took up the job in the first place.
Everything looks great for the first few days, then things suddenly take a nasty turn. In the dead of winter, the Overlook Hotel begins to be haunted. At first, no one appears to notice the strange happenings unfolding at this facility except the uniquely-gifted, 5-year-old Danny Torrance.
7. Pet Sematary
Dr. Louis Creed takes up a lucrative job that sees him and his family move to Ludlow, a tranquil rural town in Maine. But unknown to him, there's nothing tranquil about this little town. A road passes right outside the Creed's home, and Louis observes that trucks driving along the road appear to be moving a bit too fast. The road goes through a makeshift graveyard located in the nearby woods, where the remains of pets have been buried for years.
Louis receives warnings not to venture beyond the borders of the graveyard. But the temptation to uncover what lies beyond the borders get the better of him. In his quest to satisfy his curiosity, Louis discovers secrets that are stranger than a dream.
8. Desperation
When it comes to blood-chilling, strange, and macabre novels, Desperation is definitely one of Stephen King's magna opera. The book depicts the ceaseless war between the forces of good and evil. According to the novel, these wars don't just happen in the physical world, but some of them take place within ourselves.
Desperation is also one of the horror books by Stephen King that attempts to acknowledge the place of God in human life. And though the allusions aren't overtly made, it's easy to pick up the references in a few scenes. Some of the themes within the book include doom, despair, and retribution.
9. 11/22/63
Jake Epping is an average English teacher based in Lisbon Falls, Maine. One day, the 35-year old teacher asks his students to write an essay about an event that changed their lives. One essay piques his interest. The essay recounts one night when Harry Dunning's father came home and murdered his entire family, including his mother, brother, and sister, using a sledgehammer.
A few days later, Jake's friend who owns a local diner, named Al, shares with him a secret. Apparently, his storeroom serves as a portal to the past, to a specific day in 1958. Al has always been obsessed about stopping the assassination of JKF, and he enlists Jake to take over this mission. Now, Jake has to travel back in time and stop the murder of President Kennedy.
10. Gerald's Game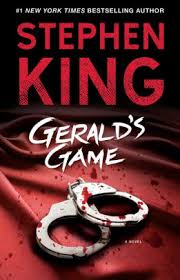 Gerald's Game is a game of seduction that goes terribly wrong before ending in death. Jessie Burlingame's husband, Gerald, talks her into submitting to his kinky sex games. While Gerald seems to be blown away by these bondage sex games, Jessie has never loved them one bit. And now, she is so fed up.
One day, Jessie allows her husband to handcuff her to the bedposts. But before the two can begin banging, she lets him know that bondage sex has never worked for her, and that she was only putting up with it to please him. But all that Gerald does is to give Jessie a wide grin, telling of someone that doesn't take her seriously. Jessie keeps on protesting as Gerald gets even cornier. Then finally, shit hits the fan.
Conclusion
Stephen King is undeniably one of the most gifted authors of our time. His books cut across different genres. So, no matter what your interests are, you'll always find a Stephen King novel that's worth your read.