New Year's always marks a new beginning. Traditions may come and go, people may move, but you can trust that on New Year's Eve, all over the world, there's bound to be a party. From New York Times Square to Sydney Harbor, folks from all walks of life gather to watch another year unfold.
While some prefer to spend this time at home, there's nothing quite like participating in a little merry-making. Just like any old holiday, New Year's is celebrated differently across the globe.
New Year's in Asia
A melting pot of varying cultures, you can surely find an interesting way to spend the New Year's if ever you travel to Asia. In fact, some countries do not celebrate their New Year's on January 1st!
In Tibet for example, the New Year is typically held during February and is called 'Losar Eve'. During this time, families make offerings on small shrines inside their homes. Afterwards, they will run around their village lighting firecrackers and carrying straw torches, which is meant to ward off demons or ghosts.
Meanwhile in Japan, families gather in Buddhist temples to pray together. The bell will be rung 108 times, once for each human sin in Buddhist faith. And of course, you won't want to miss massive fireworks displays at Hong Kong.
New Year's in Europe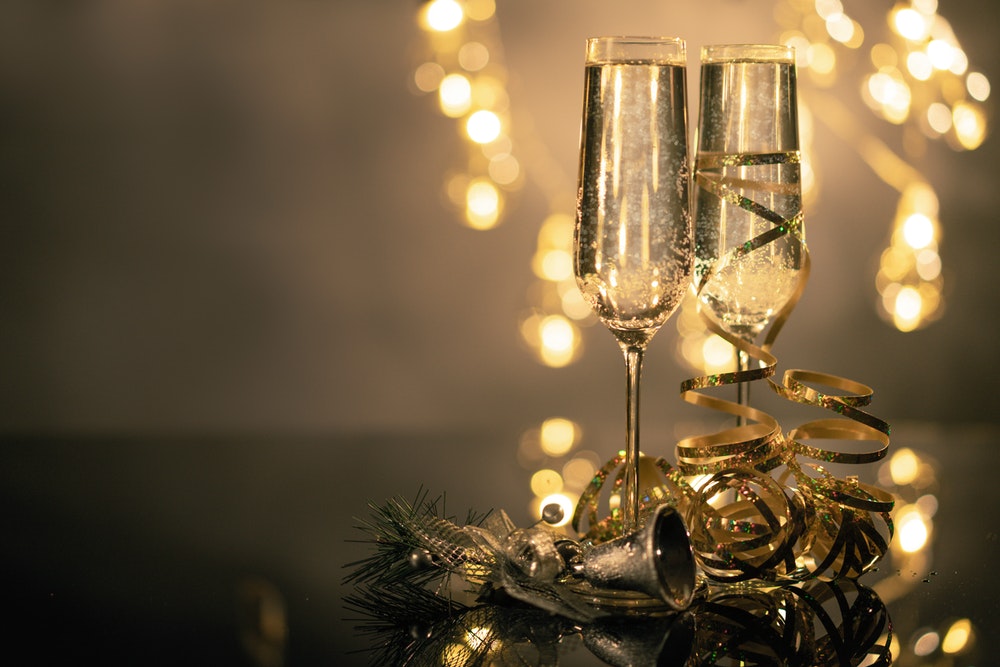 Some of the most iconic cities are in the continent of Europe: Paris, London, Berlin, and Brussels. These cities have captured people's imaginations and have even become part of history. Surely, a New Year's Eve at one of them will truly be an unforgettable experience!
In Edinburgh, Scotland for instance, you'll be out and about until the wee hours of the morning thanks to their non-stop parties at restaurants, hotels, and clubs. In London on the other hand, you'll get a treat with the procession of the Queen's horses and a lovely view of Hyde Park.
New Year's in North America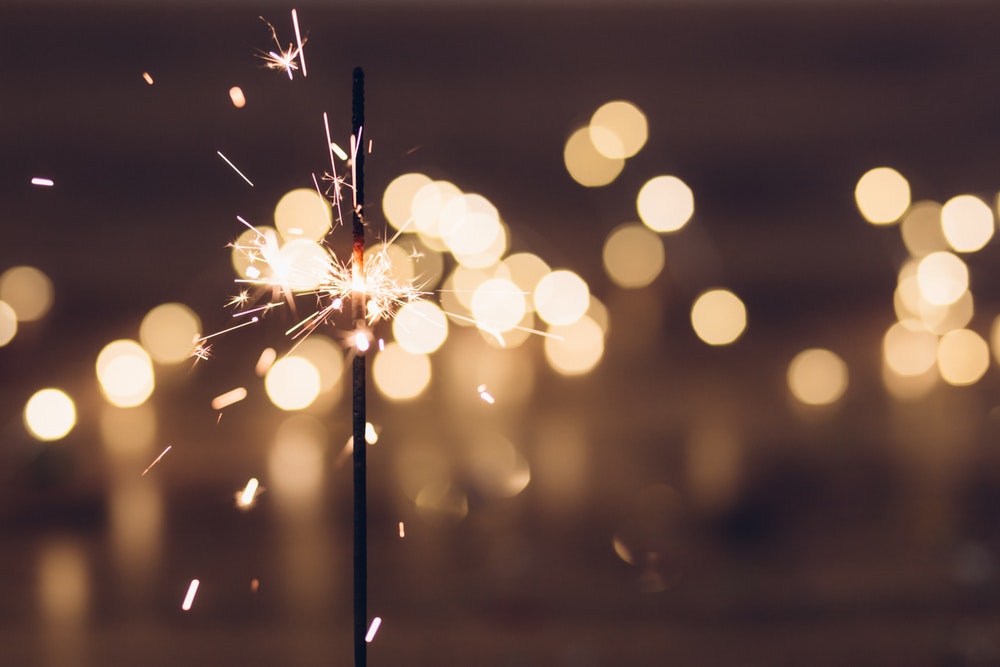 If you're looking to ring in the New Year with bright eyes, loud music, lots of fine wine, and all things epic, then head on over to New York city. One of the most popular destinations when it comes to New Year's Eve celebrations, it's the place to be whether you're alone or with your family. Watch the ball drop at Times Square, get cozy with a loved one overlooking the Hudson River, or find your groove at the many rooftop bars.
For those who want something tropical, then Hawaii is as close to paradise as you can get. Honolulu is kid and family-friendly as they host an assortment of food and carnival parties for the grand night. After all, there's nothing like the promise of refreshing beach waves to cure a terrible hang over in the morning.
Need to get pumped up? Let these New Year quotes get you in the right mood.
New Year Quotes
"Each year's regret are envelopes in which messages of hope are found for the new year." – John R. Dallas Jr.
"An optimist stays up until midnight to see the new year in. A pessimist stays up to make sure the old year leaves." – William E. Vaughan
"New Year — a new chapter, new verse, or just the same old story? Ultimately we write it. The choice is ours." – Alex Morritt
"What the new year brings to you will depend a great deal on what you bring to the new year." – Vern McLellan
"New beginnings are in order, and you are bound to feel some level of excitement as new chances come your way." – Auliq Ice
"The new year stands before us, like a chapter in a book, waiting to be written." – Melody Beattie
"For last year's words belong to last year's language and next year's words await another voice." – T.S. Eliot
"Take a leap of faith and begin this wondrous new year by believing." – Sarah Ban Breathnach
"Resolve to keep happy, and your joy and you shall form an invincible host against difficulties." – Helen Keller
"Year's end is neither an end nor a beginning but a going on." – Hal Borland
"Every time you tear a leaf off a calendar, you present a new place for new ideas." – Charles Kettering
"Tomorrow is the first blank page of a 365-page book. Write a good one." – Brad Paisley
"With the new day comes new strength and new thoughts." – Eleanor Roosevelt
"Cheers to a new year and another chance for us to get it right." – Oprah Winfrey
"Be at war with your vices, at peace with your neighbors, and let every new year find you a better man." – Benjamin Franklin
"Youth is when you're allowed to stay up late on New Year's Eve. Middle age is when you're forced to." – Bill Vaughan
"Write it on your heart that every day is the best day in the year." – Ralph Waldo Emerson
"And now we welcome the new year. Full of things that have never been." – Rainer Maria Rilke
"Celebrate what you want to see more of." – Tom Peters
"You are never too old to set another goal or to dream a new dream." – C.S. Lewis
"A year from now, you're gonna weigh more or less than what you do right now." – Phil McGraw
"New Year's Day is every man's birthday." – Charles Lamb
"Hope smiles from the threshold of the year to come, whispering, 'It will be happier'." – Alfred Lord Tennyson
"Stay committed to your decisions, but stay flexible in your approach." – Tony Robbins
"Whatever it is you're scared of doing, do it. Make your mistakes, next year and forever." – Neil Gaiman
"Every new beginning comes from some other beginning's end." – Seneca
"Always bear in mind that your own resolution to succeed is more important than any other." – Abraham Lincoln
"I like the dreams of the future better than the history of the past." – Thomas Jefferson
"Character is the ability to carry out a good resolution long after the excitement of the moment has passed." – Cavett Robert
"The beginning is the most important part of the work." – Plato
"It is not in the stars to hold our destiny but in ourselves." – William Shakespeare
"If you don't like something, change it. If you can't change it, change your attitude." – Maya Angelou
"To improve is to change; to be perfect is to change often." – Winston Churchill
"The only person you are destined to become is the person you decide to be."  – Ralph Waldo Emerson
"The best way to predict the future is to create it." – Abraham Lincoln
"You do not find the happy life. You make it." – Camilla Eyring Kimball
"Last year's words belong to last year's language. And next year's words await another voice." – T.S. Eliot
"You will never win if you never begin." – Helen Rowland
"I close my eyes to old ends. And open my heart to new beginnings." – Nick Frederickson
"Take a leap of faith and begin this wondrous new year by believing." – Sarah Ban Breathnach
"The future belongs to those who believe in the beauty of their dreams." – Eleanor Roosevelt
"Be always at war with your vices, at peace with your neighbors, and let each year find you a better man." – Benjamin Franklin
"What a wonderful thought it is that some of the best days of our lives haven't even happened yet." – Anne Frank
"Strength shows not only in the ability to persist, but the ability to start over." – F. Scott Fitzgerald
"The secret of change is to focus all of your energy, not on fighting the old, but on building the new." – Dan Millman
"Go confidently in the direction of your dreams." – Henry David Thoreau
"Nothing in the universe can stop you from letting go and starting over." – Guy Finley
"Every single year, we're a different person. I don't think we're the same person all of our lives." – Steven Spielberg
"It always seems impossible until it's done." – Nelson Mandela
"Life begins at the end of your comfort zone." – Neale Donald Walsch