Last Updated on March 8, 2022
Who Is Ed Sheeran?
Edward Christopher Sheeran MBE, popularly known as Ed Sheeran, is an English singer, rapper, songwriter, record producer, and actor.

As a musician, Ed began recording music as early as 2004, when he was only 13 years old. However, he struck fame in early 2011, after independently releasing the extended play (EP) titled No. 5 Collaborations Project.
Quick Facts
| | |
| --- | --- |
| Full Name: | Edward Christopher Sheeran |
| Popular Name: | Ed Sheeran |
| Gender: | Male |
| Birth Date: | February 17, 1991 |
| Age: | 30 years |
| Parents: | John Sheeran and Imogen Sheeran |
| Siblings: | Matthew Sheeran |
| Birth Place: | Halifax, West Yorkshire, England |
| Nationality: | British |
| Ethnicity: | English and Irish |
| Education: | ACM Guildford, Thomas Mills High Schools, Access to Music, and National Youth Theatre |
| Marital Status: | Married |
| Sexual Orientation: | Straight |
| Wife/Spouse: | Cherry Seaborn |
| Children: | Lyra Antarctica Seaborn Sheeran |
| Dating: | N/A |
| Net Worth: | USD 200 million (as of August 1, 2021) |
| Source of Wealth: | Singing, Rapping, Songwriting, Record Producing, Acting, Endorsement Deals, and Other Ventures |
| Height: | 5′ 8″ (1.73 m) |
| Weight: | 82 kg; In pounds: 181 lbs. |
Early Life and Career Information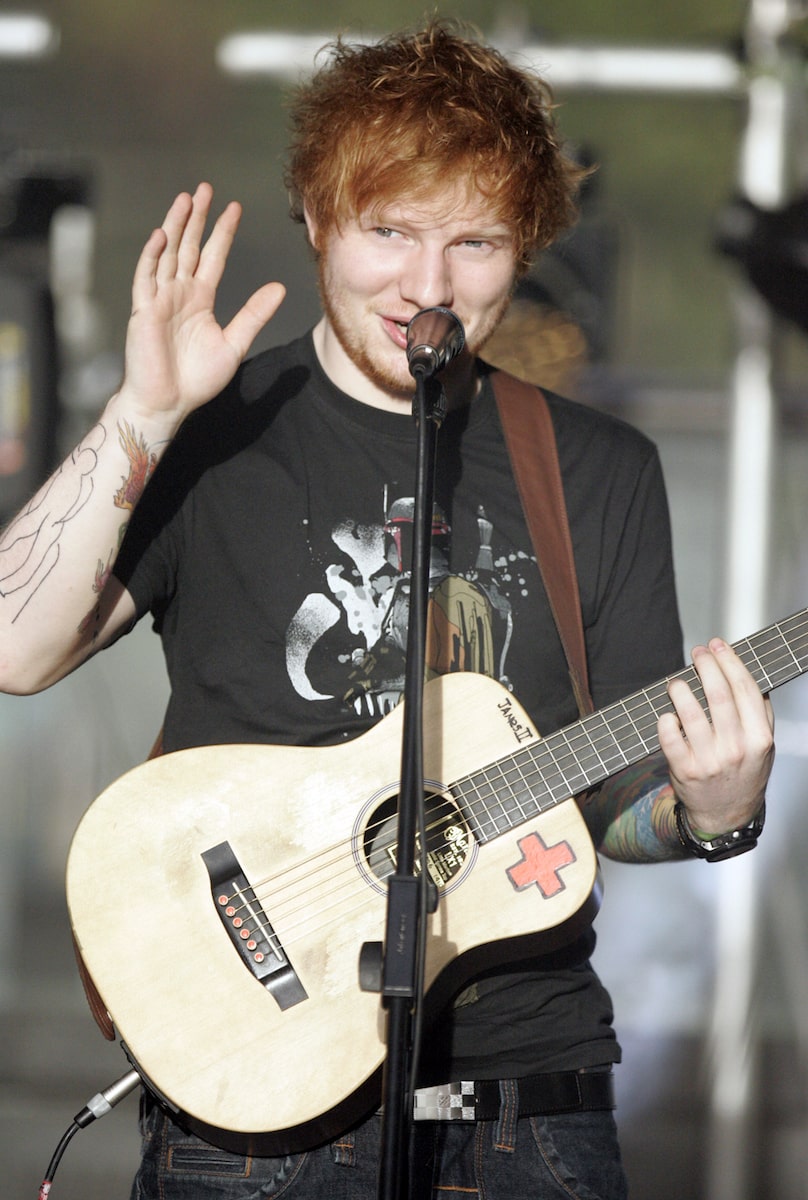 Ed Sheeran was born on February 17, 1991, in Halifax, West Yorkshire, England, to John Sheeran and Imogen Sheeran. His father worked as a curator at Cartwright Hall in Bradford, whereas his mother was a Manchester City Art Gallery.

From the age of four, Sheeran often sang at his local church choir. By the time he was eleven years, he could already play the guitar. He started writing songs while attending Thomas Mills High School and in 2004, he recorded his first music.

In 2005, Ed Sheeran released his first EP and followed up with two more albums over the next three years. In 2010, Sheeran visited Los Angeles, where his musical talents piqued the interest of Jamie Foxx. Foxx offered him a free recording space and in that year, Sheeran went on to release his next two EPs. The following year, he traveled back to London and played a free show that attracted more than 1,000 fans. After that performance, Ed's EP, No. 5 Collaborations Project, became an instant hit, particularly on iTunes.

Sheeran signed to Asylum/Atlantic Records and released his debut album, +, which reached #4 in the US after topping the charts in four different countries. Some of the most popular hits from the album include Shape of You, The A-Team, I See Fire, and Lego House.

To date, Ed Sheeran has released three other albums, including:

• × (2014),
• ÷ (2017), and
• No.6 Collaborations Project (2019)

In addition to singing, Ed Sheeran has also dabbled in acting.
Ed Sheeran's Net Worth
Ed Sheeran is considered one of the best-selling music artists on the planet, having sold over 150 million records worldwide. His second and third albums are some of the best-selling albums in the history of the UK chart.

As of August 1, 2021, Ed Sheeran had a net worth of $200 million, making him one of the richest English musicians. In a typical year, Sheeran earns between $70 and $100 million.

The following is a rundown of Ed Sheeran's earnings over the years:

• June 2014 to June 2015 – Earned slightly under $60 million
• June 2016 to June 2017 – Earned $70 million
• June 2017 to June 2018 – Earned $110 million
• June 2018 to June 2019 – Earned $110 million
• June 2019 to June 2020 – Earned $65 million
1. Ed Sheeran's Earnings from Music and Related Ventures
All of Ed Sheeran's albums have garnered critical and commercial success. But Ed doesn't only earn from album and record sales. He has also embarked on various successful tours throughout his career as a singer. In fact, it's believed that Ed makes more money from touring than record sales.

For instance, his Divide tour grossed over $780 million between March 2017 and August 2019, becoming the highest-grossing concert tours of all time. The tour included 255 performances, which collectively realized over 8.9 million in ticket sales alone.
2. Ed Sheeran's Earnings from Acting
While Ed Sheeran is mostly known for his musical talents, he has also tried to push his luck with acting. He made his acting debut in 2014 after landing a cameo role on the soap opera, Shortland Street. A year later, Sheeran appeared on the popular Australian soap opera, Home and Away. In 2017, Ed Sheeran featured on the Game of Thrones, where he appeared opposite Maisie Williams.

So far, there's little information on how much Sheeran earned from his acting roles. But however much the amount was, it definitely contributed to his $200 million net worth.
3. Ed Sheeran's Earnings from Endorsement Deals
Ed Sheeran has maintained a long cordial relationship with Heinz Tomato Ketchup and has appeared in several ads for the company.

Recent reports indicate that Ed's partnership with Heinz might culminate in the release of his own ketchup brand known as Edchup.
4. Ed Sheeran's Real Estate Portfolio
Ed Sheeran has invested millions in real estate and is estimated to own over 15 properties in London. His real estate portfolio is estimated to be slightly under $50 million.

Ed's primary residence in Suffolk, which is locally known as Sheeran-ville, cost around $2.8 million.

How Does Ed's Net Worth Compare to That of Other English Singers?

Ed's $200 million net worth still pales in comparison to that of Paul McCartney ($1.2 billion), Elton John ($500 Million), The Edge ($400 million), Ringo Starr ($350) million, and Keith Richards ($340 million).

But considering Sheeran's age, it's safe to imagine that he has better days ahead of him, financially speaking.
Lessons from Ed Sheeran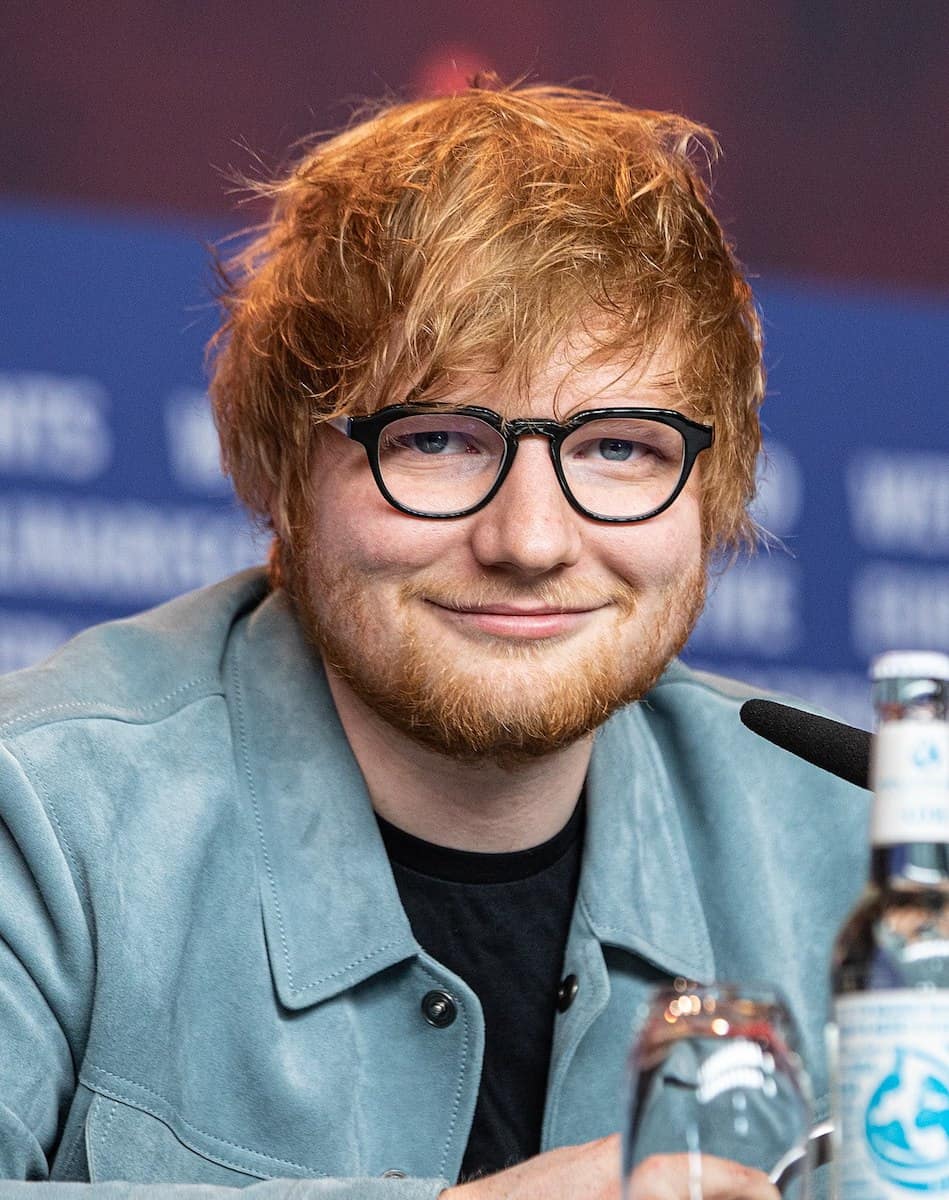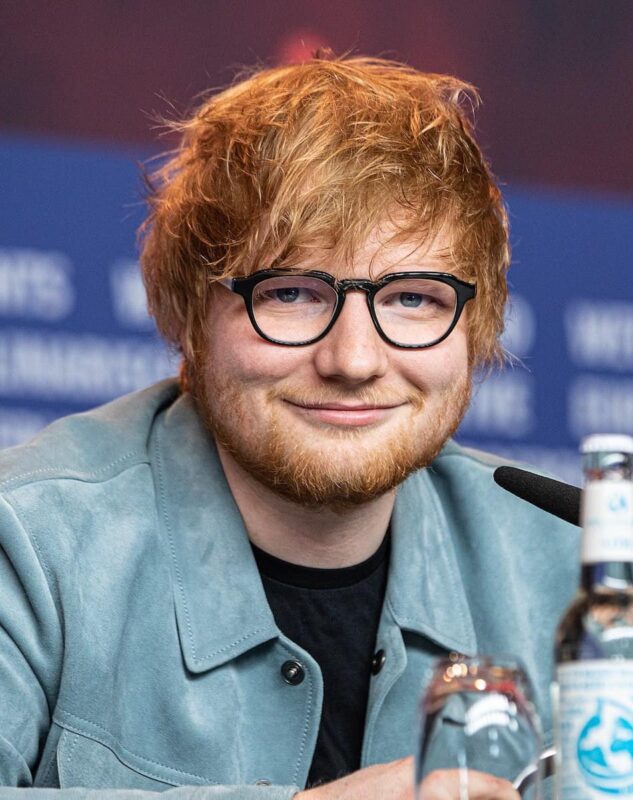 1. Take advantage of every opportunity you get

When he traveled to Los Angeles in 2020, Sheeran was offered a free recording space by Jamie Foxx. He used the opportunity to work on his next two EPs.

2. Invest your money on what makes you happy

Ed Sheeran may not be a lavish spender. But he doesn't hesitate to indulge his hobby of toy collection. He is known to spend as much as $2,000 in a single toy shopping spree.

3. Giving back is a duty

Sheeran has supported numerous charitable causes throughout his career. He once donated $40,000 raised from a performance in Bristol towards a charity that supports commercial sex workers.
Famous Quotes by Ed Sheeran
"Be nice to everyone, always smile and appreciate things because it could all be gone tomorrow."
"Negativity isn't the way to go. Smile more, eat some chocolate."
"Success is the best revenge for everything."
"The worst things in life come free to us."
"You want to make sure that someone is there for you when you really need them, and not just there for you for the good times."
Wrap Up
Ed Sheeran may not be the wealthiest English musician yet. That record is still held by Paul McCartney. But amassing $200 million in a decade is no mean feat. And considering his age and recent form, Sheeran is definitely destined for greater things.