Last Updated on January 20, 2022
Who Is Akon?
Aliaume Damala Badara Akon Thiam, also known as Akon, is a Senegalese-American singer, songwriter, rapper, record producer, and entrepreneur. As a singer, Akon is known for his unique vocals and ability to collaborate with different musicians.

He is also one of the musicians who can sing in a variety of languages, including English, Spanish, and Hindi. To date, Akon has had more than 35 of his songs feature on Billboard Hot 100 and over ten of those certified as platinum.
Quick Facts
| | |
| --- | --- |
| Full Name: | Aliaume Damala Badara Akon Thiam |
| Popular Name: | Akon |
| Gender: | Male |
| Birth Date: | April 16, 1973 |
| Age: | 48 years |
| Parents: | Kine Gueye Thiam and Mor Thiam |
| Siblings: | Abou Thiam |
| Birth Place: | St. Louis, Missouri |
| Nationality: | Senegalese-American |
| Ethnicity: | African-American |
| Education: | Bayonne High School, Henry Snyder High School, William L Dickinson High School, and Clark Atlanta University |
| Marital Status: | Married to 4 wives, including Tomeka Thiam |
| Sexual Orientation: | Straight |
| Wife/Spouse: | . |
| Children: | 6 from 3 different women |
| Dating: | N/A |
| Net Worth: | USD 80 million (as of August 1st, 2021) |
| Source of Wealth: | Singing, Songwriting, Record Producing, Acting, Television Producing, and Other Ventures |
| Height: | 5′ 11″ (1.8 m) |
| Weight: | 78 kg; In pounds: 171 lbs. |
Early Life and Career Information
Akon was born on April 16, 1973, in St. Louis, Missouri, to Kine Gueye Thiam and Mor Thiam. His father is a percussionist, whereas his mother is a dancer. Akon spent the better part of his childhood in Senegal before moving with his family to Union City, New Jersey, at the age of seven.

As an artist, Akon gained fame after releasing Locked Up, which was the most popular single from his 2004 album, Trouble. He then followed with Lonely, which was also generally well-received.
Two years later, Akon released his second album, Konvicted. The album was more successful than the first, debuting at the #2 spot on the Billboard Top 200 and selling more than 286,000 copies during its first week alone. Some of the highlights of the album included singles like Smack That (ft. Eminem) and I Wanna Love You (ft. Snoop Dogg).

To date, Akon has released four other albums, including Freedom in 2008, El Negreeto in 2019, Akonda in 2019, and Konnect in 2020.

In addition to music, Akon also has interests in the film industry. In 2012, he landed a role in the Nigerian-American movie, Black November. Two years later, he starred alongside Adrien Brody and Hayden Christensen in American Heist.
Akon's Net Worth
As of August 1, 2021, Akon had a net worth of $80 million. He has earned a huge percentage of his wealth from music-related endeavors, which include album sales, touring, songwriting, and record producing.

The period between 2009 and 2012 are considered to be Akon's most financially successful years as a solo artist. For instance, he earned $12 million in 2008 from his various endeavors. The following year, the 'Ghetto' hitmaker raked in $20 million, followed by $21 million in 2010. His earnings somewhat declined in 2011, grossing $13 million that year.
Many of Akon's songs have been certified platinum by RIAA, four of which have achieved that feat a record three times. According to the Guinness Book of World Record, Akon is also the only musician in history whose songs have been used by the most people for ringtones.
During the peak of his career, Akon also made history as the first solo artist to occupy the top two positions on the Billboard Hot 100, albeit in different occasions.

The following are some of Akon's most popular and financially successful songs so far:

• Lonely (2004)
• Smack That (2006)
• Don't Matter (2006)
• Right Now (2008)
• Beautiful (2008)
• Criminal (2011)
1. Akon's Earnings from Touring
Akon kicked off his touring campaigns in 2006 by going on a one-off concert in Dar es Salaam, Tanzania. Although the tour did not receive a lot of attention, it helped to market his music in the East African region. The following year, he embarked on his Konvicted Tour. After his Konvicted Tour, Akon has mostly gone on joint tours with fellow artists.

Some of those include:

• The Sweet Escape Tour with Gwen Stefani in 2007
• Good Girl Gone Bad Tour with Rihanna in 2008
• Konvict Muzik Tour with T-Pain in 2009
• OMG Tour with Usher in 2011
2. Akon's Other Business Ventures
In addition to music-related endeavors, Akon has interests in other ventures such as film and television production, as well as the fashion industry. He has made film appearance in movies like Black November (2012) and American Heist (2014).

In 2008, the 'Soul Survivor' artist launched his own clothing line known as Konvict Clothing. Around the same time, he established a luxury clothing brand known as Aliaune.

Akon is also associated with a diamond mine in South Africa.
Life Lessons from Akon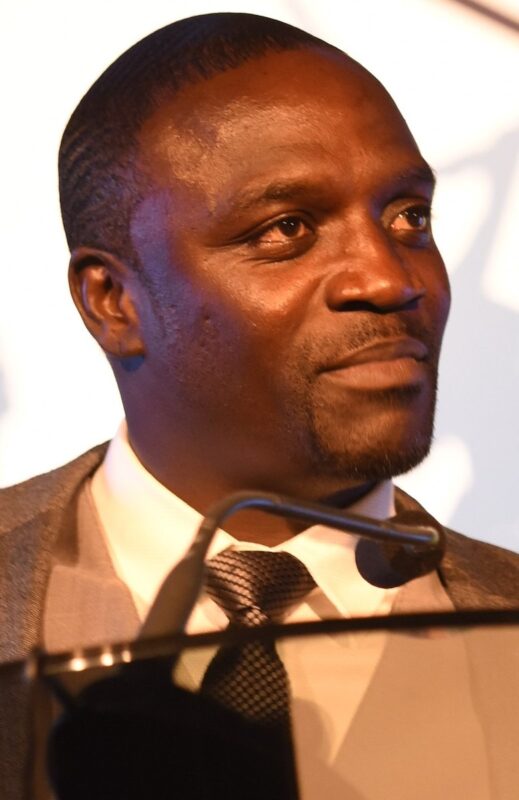 1. Collaboration is the key to success

Akon understands that in the music industry, you cannot pull it alone. That's why he has collaborated with numerous artists throughout his career. Some of those include Snoop Dogg, Leona Lewis, T Pain, Eminem, Sean Paul, and even the late Michael Jackson.

2. Turn every narrative to your advantage

Akon has repeatedly mentioned that he spent three years in jail. Well, there's no proof that he did a solid 3-year jail term and he has actually been accused of lying about his criminal record. However, that narrative has inspired many of his songs, including 'Locked Up.'

3. Give back

Akon is a renowned philanthropist, with most of his charitable donations going towards improving the livelihoods of people in Africa. In 2014, he launched Akon Lighting Africa, an initiative aimed at improving electricity connection in 15 African countries.
Famous Quotes by Akon
"Any album that you pick up of mine, you know it's an Akon album. The guests are very limited, and you get to really feel the experience. You get the Akon experience when you get the albums. I always want to make sure that stays the way it is. Don't want to flood the album to where you lose focus on why you bought it."
"I always felt like if you get to a point where you've got enough money to invest in something real, you gotta invest in anything that's related to a natural resource because that's gonna be here forever – so you might as well invest in something that's gonna be here, rather than invest in something that's gonna wear out."
"My ideas come when I least expect it, so I've always got to have a studio nearby or close by somewhere."
"That's my actual payment, the fact that I can actually make something that I actually enjoy and put on repeat, and it's not related to anything else or anyone else's thoughts and ideas, it all came from me; I just love that aspect of it."
"Whatever obstacle comes your way, you gotta be prepared to jump over it! And I think that's what separates the legends from the regular artists. It's all in how you manage that success, and how you deal with the controversy when it actually comes."
Final Word
Akon is undoubtedly one of the most talented musicians. His talents manifest in his unique vocals, as well as his ability to forge powerful collaborations.