Last Updated on January 24, 2023
Back by a popular demand!
Everyday products can get pretty boring. Sure, they serve rational functionality to the user. But why can't they be creative? Today we will showcase some creative products that you can purchase for yourself, your friends, your family, or your special someone!
Every single product listed below was handpicked. If you're wondering about my selection process, I'd be more than happy to tell you about it.
I select products based on their usability and value. I personally hate wasting money on dumb things. Therefore, I try to select products that I would personally use on a daily or weekly basis. Take for example the 'Fitness Ball Chair' listed below.
If your work consists of you sitting all day, then you should seriously consider your posture and back. Having health problems down the road won't be fun for you or your wallet. A product like this will definitely benefit your life and is worth every penny. If you don't believe me, feel free to do some research yourself. Here, let me Google that for you.
Today we've collected twenty-five creative products for you to check out. These gifts are perfect for designers, developers, tech enthusiasts, freelancers, and web professionals. We hope you'll find these products cool, clever, and creative. Enjoy!
Fitness Ball Chair
The benefits of sitting on an exercise ball while working promotes flexibility, coordination, motor skills, core strengthening, and balance.
"Active sitting" means that your body, when positioned on top of an exercise ball, is constantly making small adjustments, often imperceptible, to remain balanced and thus is constantly exercising a large group of muscles in doing so. By strengthening your body's core muscle group you help improve your posture, have better balance and guard against back injuries.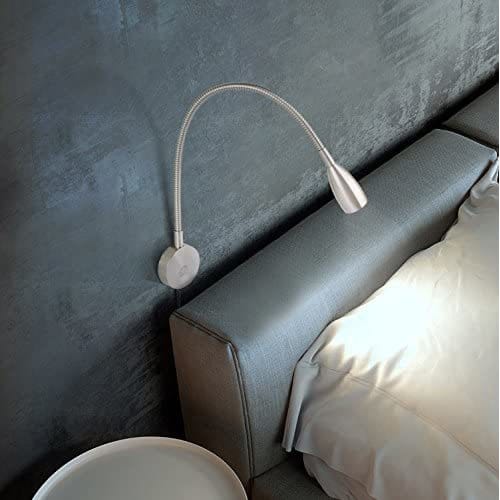 Braun ET66 Calculator
This Braun calculator is a replica of the Braun ET66 calculator, one of Braun's most iconic designs, which was collaboratively designed by Dietrich Lubs and Dieter Rams and originally released in 1987. The Braun ET66 calculator is considered to be the pinnacle of the "less but better" philosophy thanks to its simple, rectangular design with convex, circular buttons.
Nessie Microphone
Designed to combat the most common pitfalls of recording, Nessie automatically adapts to whatever you're recording, applying professional studio processing combined with a built-in pop filter and internal shockmount, to produce expertly finished sound, without the need for additional mixing or editing.
WD My Book 3TB USB 3.0 Hard Drive with Security
Secure your precious memories on My Book desktop storage. This USB 3.0 drive is optimized for the fastest possible data transfer rates and provides a complete backup solution to protect your precious memories and your critical system files. Password protection with hardware encryption keeps your private stuff private.
Adesso Vertical Ergonomic  Mouse
This iMouse E1 Illuminated Vertical Ergonomic Mouse is designed with a vertical orientation and a contoured shape that provides a uniquely comfortable user experience. With this wrist-friendly contour support, you will hold your hand in a "handshake position" which is the neutral position of your forearm. This feature prevents your forearm from twisting when using this vertical ergonomic mouse.
Nikon 1 AW1 Camera
Highly compact and portable, the Nikon 1 J1 goes everywhere you go. Moments from your amazing world are captured using a highly responsive autofocus and super fast shooting speed. In one touch you can work in Full HD (1080p) movie record mode. A camera so versatile you can even snap photos while recording movies. Unleash your creativity with Nikon 1—offering a balance of high performance, advanced features, portability and a newly designed interchangeable lens system.
Do Cool Sh*t: Quit Your Day Job, Start Your Own Business, and Live Happily Ever After
In Do Cool Sh*t, serial social entrepreneur, angel investor, and all-around cool sh*t–doer Miki Agrawal shows how to start a successful company—from brainstorming to raising money to getting press without any connections—all while having a meaningful life!
Plushtography Camera Lens Pillows
Not only would you be incredibly awesome for having this Canon inspired lens plush, but you would dominate every pillow fight. (Made with soft fleece and felt, this lens plush will be the softest lens you'll ever use in a pillow war.)
HitchSafe Trailer Hitch Vault
HitchSafe Key Vault secures up to 9 spare keys, credit cards and driver's license inside a 10,000 combination drawer. The solid metal vault secures inside a standard 2″ hitch receiver via to sliding internal bolts that interlock with the two external hitch pins. The vault is self-contained and can only be removed by knowing the combination to the drawer.
Rechargeable Heated Insole by ThermaCell
Rechargeable foot warmer is operated by a wireless remote control while the foot warmer is inside your shoes or boots. Adjustable to three temperature settings to warm cold feet by remote control. Settings are:
1- No heat
2- Medium 100 degees
3- High 111 degrees
Can be recharged up to 500 times using the included charger.
Harman Kardon Esquire Portable Wireless Bluetooth System
This durable, portable speaker is crafted out of fine materials with a leather panel and metal finish on the outside. This 2-way speaker system with built-in bass port helps the Esquire punch above its weight. Clear, crisp highs and bright mid-range clarity make every voice sound as if it was in the room while its extra-low bass frequencies give Esquire a balanced soundstage.
Crosley Collegiate Portable Turntable
This retro-inspired, three-speed turntable features a front stereo speaker designed to look like the grill of an automobile. The Collegiate is easily transportable with a built-in leather handle allowing you to play your favorite vinyl records anywhere you go. Connect the device to your computer through the USB port and use the included software to preserve your records to digital files.
House of Marley Rise Up Over Ear Headphones
Natural materials and unique styling come together in this innovative and inspired new design from Marley. The Rise Up utilizes custom tuned 50mm dynamic drivers to deliver crisp, clear sound so you don't miss a single detail. Soft bamboo-fiber ear cups provide comfort for every listening session. Multiple color ways, extreme comfort, outstanding sound quality and a unique design allow you to express yourself and enjoy your music with the comfort of knowing you made a difference.
Natural Light Smart LED Tilting Head Desk Lamp
Eco-friendly Softech LED Desk/reading lamp that provides four (4) distinct light spectrum for stress free productivity, and does not contain any mercury or emit harmful UV radiation. The use of natural light to regulate our body's natural rhythm has been shown to improve mood, productivity and overall health.
SanDisk Connect 32GB Wireless Flash Drive
We love our mobile devices and computers. But sharing and accessing our photos, movies, and music across those devices is a pain. The SanDisk Connect Wireless Flash Drive looks like a regular flash drive, but this is a total upgrade. Simply turn it on and connect wirelessly from your mobile device or computer.
Logitech Ultrathin Touch Mouse T630
Brushed metallic body and silky-smooth touch surface perfectly complement the sleek look of your Ultrabook. Super-thin design slips easily into a computer sleeve or the pocket of your jeans.
7-Port USB Hub
1st world problem: Solved! Traditionally, pitting cherries is a messy job. The Talisman Designs Cherry Chomper is compact, fun to use, mess-free, and kid-friendly. It features a plunger-type action that pushes the cherry pit and residual juice into the bottom container of the pitter. To pit a cherry, simply insert it into the Cherry Chomper's mouth, press down the head, and release. The protective 'tooth' ensures that hands and fingers won't be touched by any of the components. The Cherry Chomper also pits olives. It stands six inches tall and is dishwasher-safe.
Keep your kitchen safe (Yes, that was extremely corny). Magnetic timer looks like a safe lock. Timer goes up to 60 minutes. Turn dial to set time. Steel mechanism with plastic exterior.
Feather-light, smooth and made of 100% natural wood, WeWOOD is the eco-chic way to tell time. Born in Florence, the city of art, beauty and creativity, WeWOOD consolidates the Italian ability to architect unique items and the necessity to care for our environment.
It's a tale as old as time. Boy grows up, completely enamored with a computer-generated Italian plumber. He pumps his college fund, in quarter form, into Donkey Kong. Later, he grows inch-thick calluses on his thumbs playing Super Mario Brothers on the original NES. He suffered through Super Mario Sunshine, and has the entire season of Super Mario Adventures, staring Captain Lou Albano as Mario, on DVD. Finally, he marries a nice girl named Pauline, and has three kids: Shigeru, Luigi, and Diddy. Poor Diddy.
Don't like turning the light on when you need an impromptu midnight wee? Your aim may be rubbish, but at least you can find the toilet paper thanks to our Glow in the Dark Toilet Roll! This novelty toilet roll glows eerily in the dark. Ideal bathroom accessories to freak out your guests or add a touch of spookiness to Halloween, don't blow your nose…glow your nose, with the Glow in the Dark Toilet Roll!
The Time Warp Shelf Clock is the perfect addition to an art lover's home creating a great conversation piece. You can easily place this homage to Salvador Dali's Persistence Of Memory on a mantle or shelf – no mounting required. With this great Dali clock, time doesn't fly: it melts away. Size: 6.75″ x 4.75″ x 5.25″. Requires 1 'AA' battery (not included)
Add excitement to your home with this beautiful glass gaming set!
The computer geek or gamer in your life will appreciate this cursor pointer finger pixel mouse! It's a fully functional USB mouse for your PC or laptop computer, it just has that retro flare that only a gamer or computer geek could appreciate. Complete with scroll wheel and left right buttons, this Pixel Mouse is a plug and play device, ready for your mac or pc. Ships Brand New in Manufacturer's Packaging with our 100% Customer Satisfaction Gurarantee.
In this outrageous parody of a survival guide, Saturday Night Live staff writer Brooks prepares humanity for its eventual battle with zombies. One would expect the son of Mel Brooks to have a genetic predisposition to humor, and indeed, he does, and he exhibits it relentlessly here: he outlines virtually every possible zombie-human encounter, drafts detailed plans for defense and attack and outlines past recorded attacks dating from 60,000 B.C. to 2002. In planning for that catastrophic day when "the dead rise," Brooks urges readers to get to know themselves, their bodies, their weaponry, their surroundings and, just in case, their escape routes.
BookBook is a one-of-a-kind, hardback leather case designed exclusively for MacBook Pro. Available in Classic Black or Vibrant Red, BookBook brings three levels of security to your prized Mac. First, the hardback cover and spine provide solid protection from the rigors of the road. Second, the vintage book design disguises MacBook for superior security. And third, the stylish case protects you from being like everyone else because BookBook is totally original, just like you.
The creative cup design is a 1:1 simulation to the Nikon 24-70mm f/2.8 lens. Food Grade Plastic with stainless steel interior as a thermos., safe to use for drinking. You can use it to drink coffee, milk, water, fruit juice, ice-cream, and etc, as you can imagine. It's a model cup, and not an actual lens. Best collection for Nikon fans. An amazing gift for your friends, classmate, colleagues, friends, relations on holidays.
Watch time flip away with these modernized flip down clocks. Inspired by the retro clocks that had flip down hour and minute displays, these modern versions were designed with 'outside the box' thinking, ditching the container box and giving the clock an exposed form.
LED Planter by Konstsmide
Dear Photograph by Taylor Jones
We all have moments we wish we could relive. We'd give anything to skid down the toboggan hills of our youth, to breathe in the smell of our children as babies, or to spend just one more minute with someone we've lost. Dear Photograph provides a way to link these memories from the past to the present, overlapping them to see how the daydreams of our memories collide with our current realities.
The idea is simple: hold up a photograph from the past in front of the place where it was originally taken, take a second photograph, and add a sentence of dedication about what the photograph means to you. The results, however, are astounding, which is why millions have flocked to dearphotograph.com and thousands have submitted their own Dear Photographs.
Solar Powered Boombox by Eton Rukus
The Eton Rukus Solar is a portable Bluetooth sound system with a high-efficiency solar panel, so you can play your tunes all day long. Take it out to the park, to a tailgate, or use it at home with this self-powered sound system.
USB Power Strip
Universal USB Charger 10 plugs fit most mobile devices. Assorted random- pink; green; blue & orange.
On The Rock Glass Set
Final Touch has created this special glass with a rock formation in the bottom which creates a natural liquid motion increasing the nosing of aromas. Included is silicone ice mould to create a solid ice ball that outlasts traditional ice cubes. The shape of this glass makes rolling the ice ball easy without spilling. A slight hand movement rolls the ice ball around the rock evenly and cools your favorite beverage to perfection.
The Avengers USB Sticks
2012 Avengers Marvel Sticks: Iron man, Thor, America Captain, Hulk.
Hammer Screwdriver Combination Tool
Gam's Claw Hammer and Screwdriver Combination Tool provides six tools in one: a hammer, a claw, and four screwdrivers. In this model, the two largest screwdrivers have a Phillips head. This tool has solid brass handles and tempered steel blades and is rust resistant.
LawnBott SpyderEvo Lawnmower
The LawnBott LB1500 SpyderEVO robotic mower makes mowing the grass a thing of the past. Simply stake down the included perimeter wire around your lawn and any areas you don't want to cut; flower gardens, landscaped areas, swimming pools, etc. Place the LB1500 SpyderEVO in the yard and turn it on, that's it.
Duck Tea Infuser
Enjoy preparing a delicious cup of tea with this fun floating ducky tea infuser from RSVP. Fill this little ducky's mesh infuser halfway with coarse tea leaves and place in your tea cup. Once the tea leaves are saturated the duck will float upright. When not in use, the duck 'floats' on a blue water base. This infuser makes a great gift for any tea aficionado.
Bolt Action Tactical Pen
Brand New Boker Plus CID .45 Cal Ball Point Pen with a sleek Titanium Gray finish. Overall length 5″ (12.7 cm). Features a bolt action mechanism and click open and close. The flat pen head provides a secure thumb rest. The clip integrated design (CID) offers the advantage of easy placement in your pocket. The sturdy clip has minimal give to provide a comfortable draw resistance in normal tactical or denim pants pockets. The body of the pen is hard coat anodized aluminum. Designed by Rainer Wenning and knife maker Thomas Braunagel who have put a twist on tactical writers. Black ink cartridge and a black gift box with concealed magnetic closure is included.
MacBook Air Compact Mirror
Macbook Air Mirror has no sophisticated technology, but it is Apple big fans' must-have item.
Nixie Tube Desk Clock
Release your inner geek! Nixie tubes were considered cold cathode tubes filled with neon gas with a wire mesh anode and a set of very intricate cathodes in the shape each of the numerals to be displayed.  The tubes mount in a unique double set of boards that can be easily integrated into your own enclosure or equipment. Unlike today's digital displays that run on a few volts, these Nixie tubes have an anode voltage of 180VDC, and the clock should not be displayed turned on without a suitable enclosure! Ouch!
Spilt Milk Bowl
Fred and Friends. Designed like an accident in progress. Spilt Milk will add a splash of fun to your table. It's made from soft, flexible silicone that's practically indestructable. 6-inch by 3-inch, perfect for a helping of Cheerios.
Samurai Sword Letter Opener
Stainless Steel Samurai Ninja Sword Letter Opener with Plastic Stand.
Retro Duo Portable NES/SNES Game System
The Retro Duo Portable Game System is pretty much the dream configuration for any retro gamer. Not only can you play solo, but it also hooks up to full-sized televisions as well. It also comes with two extension controllers enabling tag-team, two-player gaming. In addition, the extension controllers work with the embedded screen on the main unit or the TV-out display. This means that you can play Super Mario Kart head-to-head in the backseat or in the basement on the big screen.
Star Wars Chop Sabers
Show off your Star Wars fandom while eating! Its like combining your two favorite things!
Zombie Head Cookie Jar
Delicious chocolate chips braiinnnz. Do you think that if zombies had enough presence of mind to cook, that they'd bake things out of brains? We can imagine there being zombie bakeries, where they whip up brain-shaped cupcakes with frosting made from blended parietal lobe. OMG, delish. Are you hungry all of the sudden? We are… Just crack open this zombie head, reach inside, and grab some cookies.
F in Exams
"F in Exams" is a small collection of bizarre and wholly incorrect answers to scholastic test questions. Richard Benson has collected these and broken them down into various categories such as physics, math, chemistry, and psychology. The book takes less than half an hour to read cover to cover, but produces quite a few snickers along the way.
Blk Spring Water + Fulvic Acid
Our proprietary blend of fulvic acid (a derivative of plant matter) is mined from an 80 million year old source deep within the earth. Naturally black in color, the formula binds to the molecules of our pure Canadian spring water giving blk its signature black color, with no artificial dyes, coloring, or additives. Fulvic acid is critical in the growth of plant life, helping the transportation and absorption of nutrients. Fulvic acid's small molecular structure allows for the fast absorption of over 77 different trace minerals and elements, powerful electrolytes, and antioxidants.
NeatDesk Desktop Scanner
NeatDesk is a high-speed desktop scanner and digital filing system that enables you to scan receipts, business cards and documents all in one batch. The patented technology identifies and extracts the important information–and automatically organizes it for you. Transform receipts into expense reports, business cards into address book contacts and create searchable PDF files from any document. Export information to PDF, Excel, Quicken, QuickBooks, TurboTax and more. Scan three paper types on both sides with one push of a button.
Bone Socks
The bones in your lower leg and foot are shown on knee length socks. Soles show reflex points. Go skinless with this amusing design and learn the real names for your big toe, shin bone and more. Knee length. Adult sized, 70% acrylic, 25% cotton, 5% elastic. Black socks with white bones image (white socks shown in picture)
Tetris Sticky Notes
Pack of sticky notes shaped like blocks from the popular game. Reminders can be boring, that's more or less a fact – and video games can be entertaining. All that needs to be done is to combine the two into an interactive memory pad that fuses a way to take notes and memos.
How About a Nice Cup of Shut the #*$% Up? Coffee Mug
Nothing beats an unfiltered opinion. This item is perfect for home or the office.
Tiki Head Tissue Box Cover
For the person who has everything, they probably don't have Rudy, the Tikihead tissue box holder! A fun gift and definite conversation starter.
Coffee Cup Power Inverter
PowerCup 200/400 Watt Mobile Inverter with USB Power Port.
Pick Your Nose Animal Cups
12 different noses, Pack of 24.
iSlice Slice Box Cutter
The Box Cutter, by slice, is stylish, durable, and safer to use than traditional utility knives. The dual-sided ceramic blade lasts as long as 20 metal blades, yet is ten times sharper and never rusts. It can be used to cut thick cardboard or delicate tape; Box Cutter is adjustable to three lengths. Also features easy to access blade storage.
QLOCKTWO Wall Clock
QLOCKTWO, a clock that tells time in words. It has a quadratic matrix of letters, where some of the letters are illuminated. The time is displayed as text in five minute intervals. If you need to have a more exact time, look in the corner at the illuminated dots. QLOCKTWO has a brightness sensor that helps the illuminating power of the letters be automatically adjusted.
iCADE – iPad Arcade Cabinet
How cool would it be to slide your iPad into a desktop-sized arcade cabinet and rock it old school with some Arcade games? Enter the iCADE iPad Arcade Cabinet! To use the iCade, gently slide the iPad into the cradle. The iCADE uses Bluetooth to connect to the iPad so there's nothing else you need to do.
To bring the iCADE to life, ThinkGeek has partnered with ION. Atari, the first name in classic arcade games, also signed up to bring a huge suite of classic arcade titles including Asteroids to market with iCADE support built right in.
Beer Savers Rubber Bottle Caps
Beer Savers are durable, stretchy molded beer bottle cap charms designed to help keep beer fresh after opening. They make a great gift for any beer lover. Home brewers can keep their beer bottles clean and sterile before bottling with these caps.
Everything Men Know About Women
Fully reveals the shocking truth! –Daily News
In a little more than 100 pages, Dr. Alan Francis distills years of research and thousands of interviews to reveal the most comprehensive understanding of men's knowledge and understanding of the opposite sex in Everything Men Know About Women.
It's a great coffee table conversation piece. The price is worth the look on the faces of those who pick it up and start thumbing through it!
16 Shot Roulette Drinking Game Set by EZ Drinker
Our Shot Roulette Games combine the fun of casinos and in home parties. Each set includes 16 glasses on a roulette wheel, with 2 metallic roulette balls.
Fred & Friends Winestein Stemware Mug
You like your wine but you're a macho man, and dainty wine glasses make you look, well…dainty.
Brinno Digital PeepHole Viewer
You'll always know who's at the front door with the Brinno LCD PeepHole Viewer .Now it's easy to avoid unwanted solicitors or your next door neighbor without alerting them you're at home. You can see who's at the door either in regular display mode, or zoom setting that allows you to get an up-close shot of facial features. With the simple one button operation, you can view a large image on the 2.5" TFT LCD screen without darkening the peephole. Best of all, it's easy to install and use!
Lego Ice Cube Trays
Bring back childhood memories with this awesome Lego ice tray!  This is also oven safe, meaning you can bake some awesome __________!
Sound Wave "I Do" Wedding Rings
Custom made wedding bands with waveform of couple's own voices.
"I Do" Ring offers a unique opportunity to own a timeless representation of your partner's voice.
Red Arne Jacobsen Egg Chair
In 1958, Arne Jacobsen designed the Egg for the lobby and reception areas of the Royal Hotel in Copenhagen. This organically shaped chair has since become synonymous with Danish furniture design throughout the world. Because of the unique shape, the Egg guarantees a bit of privacy in otherwise public spaces. The shell has an adjustable tilt which can be adjusted to the weight of the individual user. The base consists of a satin polished, welded steel tube and a four star base in injection molded aluminium. The Egg may be upholstered with fabric or leather and is also available with an automatic return mechanism.
MStand by Rain Design
Design made of a single sturdy piece of aluminum, mStand transforms laptops into stunning desktop counterparts of the Apple iMac and Apple Cinema Display with its elegant curves and silver-anodized finish. The single piece design solidly holds a laptop while the aluminum panel acts a heat sink to keep the laptop cool. A cable hole in the back of the stand routes wires to reduce clutter. With an external keyboard and mouse, mStand creates an ideal ergonomic desktop setup for laptop users. Compatible with all sizes of Apple MacBook, MacBook Pro, Powerbook. Also fits most 14″ standard PC and 15″ wide-screen PC with depths not more than 10.4 inches.
Doomed Crystal Skull Shot Glass
It is a very neat shot glass, when filled the liquid inside the skulls seems to "float" inside of the rim of the glass, it is hard to describe but it looks incredibly cool. The shot glass is made out of blown glass and is hollow on the bottom. The skull kind of hang down inside and doesn't contact the sides of the glass except on the top.
Prismacolor Markers
Designed for detailed work, Prismacolor Premier Double-Ended Art Markers feature an advanced dye-based alcohol ink formulation that ensures rich color saturation and coverage, and smooth, silky ink flow. Each Prismacolor Art Marker features two distinct nibs capable of achieving multiple line widths. Both ends draw from a single ink reservoir for a perfect color match end to end, making them ideal for both technical and artistic applications. Intended for professional artists and advanced students, Prismacolor Art Markers will not fade or feather.
Gerber Remix Knife
The Gerber 22-01968 Remix Clip Folder Knife with serrated edge has a one-handed opening design with large finger hole to use for extra stability and grip. Titanium coated aluminum handles keep it lightweight and strong. Stainless steel liners give is more support.
Log Pillow by Kikkerland
Now you can sleep like a log when you relax your head and neck on this log shaped pillow. The Bolster pillow features realistic three dimensional print of a log. Custom contouring micro-bead fill and spandeby cover. Lightweight and great for travel or home.
Deglon Meeting Knife Set
The Deglon Meeting Knife Set is practical, durable and a work of art. Designed by Mia Schmallenbach and produced by Deglon, it won first prize in the 5th European Cutlery Design Award. This lovely set is made of high quality stainless steel and seemingly appears to be created from a single block of stainless steel. Each knife nests within the set. To remove each knife, simply press down near the tip of the blade and life knife away by the handle.
Wooden Ballista Kit
The ballista was the ultimate artillery weapon of the Roman Empire. Similar in appearance to a giant crossbow, it was powered by massive bundles of twisted horse hair. The bolts it fires would mow down enemies and fortifications alike. This kit is based on the Roman design. It is laser cut from select hardwood for easy assembly and reliable performance.
This tabletop kit has been designed for simple assembly. Designed with interlocking parts, a simple, reliable trigger, high strength cordage and lightweight projectiles this ballista is incredibly durable. Three easy-to-follow rules for public demonstration are provided to ensure everyone's safety. It's all fun and games until somebody loses an eye! 🙂
Chalkboard Paint
The Chalkboard Brush On features an actual writable, erasable finish inspires creativity Converts wood, metal, plastic, glass, paperboard, and hardboard into a usable chalkboard Formulated with extremely hard pigments that won't leave scratch marks where the chalk was used. This is great for kid's projects, functional uses or resurfacing Ping-Pong tables Black 1 quart.