Who Is DMX?
Earl Simmons, professionally known by his stage name DMX, is an American singer and songwriter. Simmons is considered one of the most acclaimed rappers of the 90s.

In addition to music, DMX also dabbles in acting. He has featured in numerous films and television series over the course of his music career.

In 2003, DMX authored and published a book containing his memoirs, titled E.A.R.L.: The Autobiography of DMX.
Quick Facts
| | |
| --- | --- |
| Full Name: | Earl Simmons |
| Popular Name: | DMX |
| Gender: | Male |
| Birth Date: | December 18, 1970 |
| Age: | 53 years |
| Parents: | Joe Baker and Arnett Simmons |
| Siblings: | Bonita Simmons and Shayla Simmons |
| Birth Place: | Mount Vernon, New York |
| Nationality: | American |
| Ethnicity: | African-American |
| Education: | George Westinghouse Career And Technical Education High School |
| Marital Status: | Divorced. Previously married to Tashera Simmons (from 1999 until their separation in 2010) |
| Sexual Orientation: | Straight |
| Wife/Spouse: | N/A |
| Children: | 15, including 4 from his marriage to Tashera – Praise Mary Ella Simmons, Xavier Simmons, Tocoma Simmons, and Shawn Simmons |
| Dating: | N/A |
| Net Worth: | USD – 1 million |
| Source of Wealth: | Singing, Songwriting, Rapping, Acting, and Other Ventures |
| Height: | 5′ 11″ (1.80 m) |
| Weight: | 80 kg; In pounds: 176 lbs. |
Early Life and Career Information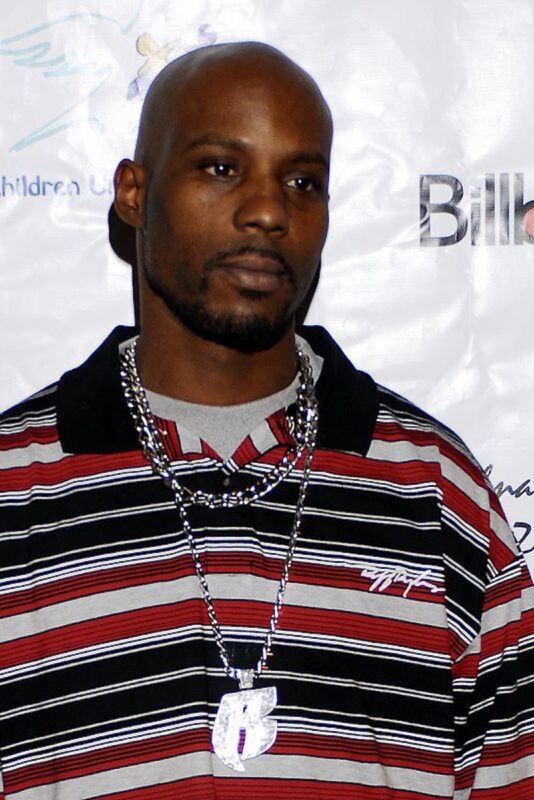 Earl Simmons was born on December 18, 1970, in Mount Vernon, New York, to Joe Baker and Arnett Simmons.

Simmons experienced a rather troubled childhood. He suffered physical abuse in the hands of his mother and friends, so badly that he ended up losing his teeth and sustaining severe facial bruises and cuts.

When he completed his fifth grade, Earl was kicked out of school and spent 18 months at the Julia Dyckman Andrus Children's Home. At the age of 14, Simmons became homeless and wondered the streets of Yonkers so he could escape his mother's relentless abuse.

Fed up with her son's vagrant lifestyle, Arnett sent Earl to a boys' home. It's during his stay at the boys' home that Earl Simmons developed a passion for rapping and songwriting. He chose the stage name DMX, after a musical instrument he loved playing during his days at the boys' home, known as Oberheim DMX drum machine.

DMX kicked off his music career in 1984. At the time, he beatboxed for a local rapper known as Ready Ron. However, his career didn't take off immediately, as he had multiple run-ins with the law and was incarcerated several times.

In 1991, DMX recorded his first demos, titled, Unstoppable Force and Three Little Pigs. The following year, he signed to Ruffhouse, a subsidiary label of Columbia Records. Simmons released his debut single titled 'Born Loser' with Ruffhouse. However, the single was such an epic failure that the record label released DMX from their contract.

In 1994, DMX released his second track, 'Make a Move.' Over the next few years, he collaborated with several renowned artists of the 90s, including Jay Z, Ja Rule, Mase, and LL Cool J.

In 1998, DMX released his debut album, titled It's Dark and Hell Is Hot. The album was both a critical and commercial success, selling 251,000 copies within its first week alone. As of the time of writing, It's Dark and Hell Is Hot, has sold over five million copies. The same year, DMX released his second album, Flesh of My Flesh, Blood of My Blood.

DMX has since followed up with five more studio albums, including:

• … And Then There Was X (1999)
• The Great Depression (2001)
• Grand Champ (2003)
• Year of the Dog… Again (2006)
• Undisputed (2012)

Besides rapping, DMX has also made numerous film and television appearances. He made his cinematic debut in the 1998 film, Belly. Other notable films DMX has appeared in include Exit Wounds (2001), Cradle 2 the Grave (2003), Death Toll (2007), Pimp (2018), and Beyond the Law (2019).

On television, DMX has appeared in programs like The Chris Rock Show, Half & Half, Lifechangers, Couples Therapy, and Fresh Off The Boat.
DMX's Net Worth
During the peak of his career, DMX was one of the world's best-selling artists. His best-selling album to date is …And Then There Was X. The album debuted at the #1 spot on the Billboard 200 and went on to earn six Platinum certifications. It contained one of DMX's most popular tracks of all time, 'Party Up (Up in Here).

But unlike his fellow artists, DMX doesn't swim in money. On the contrary, he is deep in debt and as of 2023, the rapper had a net worth of negative (-) 1 million.

DMX has his lavish spending and reckless lifestyle to blame for his unimpressive net worth. The rapper has been incarcerated multiple times for various offenses, including animal cruelty, unlicensed driving, reckless driving, identity theft, drug possession, and resisting arrest. Most of his arrests have resulted in hefty fines, jail terms, or both.

In July 2013, DMX filed for bankruptcy, claiming to be having an estimated asset value of $50,000 and debts averaging between $1 million and $10 million. During this time, it was established that the rapper owed up to $1.24 million to child support alone.

In 2017, DMX was charged with more than 10 counts of tax fraud totaling about $1.7 million. He was convicted of tax evasion and slapped with a one-year jail term. By the time he finished serving his prison sentence in January 2019, DMX still owed a whopping $2.3 million to the IRS.
Lessons from DMX
1. Your past doesn't determine your future

DMX experienced a troubled and deprived childhood, ranging from physical abuse by his mom to numerous arrests and convictions. However, he surmounted all these challenges to emerge as one of the best rappers of his time.

2. If you can't make it alone, partner with others

After releasing his debut single to a critical and commercial failure, DMX spent his next few years collaborating with renowned artists like Jay Z and LL Cool J.

3. Have friends who can come through for you

DMX and Jay Z have been best friends for years. The proof of their friendship was seen when Jay Z decided to lighten DMX's financial burden by clearing his debt worth $12 million.
Famous Quotes by DMX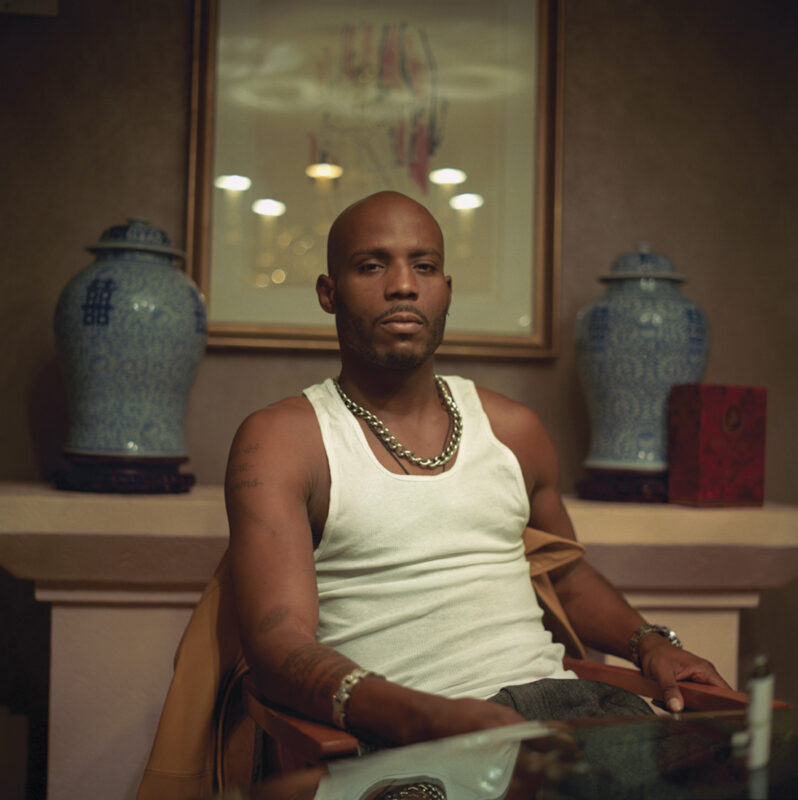 "No matter how hard it rains, withstand the pain."
"Right, wrong, good, bad, heaven, hell. I think that is the theme of my life. I think you have to know both in order to honestly choose one. So I'm familiar with both sides of the fence. "
"You don't come to terms with something before you do it. It's only after you've done it that you realize, you know, maybe that wasn't the best thing to do. Sometimes you gotta fall down to know the feeling to get up."
"Don't believe everything you hear, don't believe everything you read and only believe half of what you see"
"I just find myself happy with the simple things. Appreciating the blessings God gave me. "
Conclusion
Earl Simmons has had his fair share of legal and financial troubles. And while his current net worth cannot afford him anything, DMX remains one of the most influential rappers the world has ever known.