Last Updated on February 3, 2023
Marked by flowers, cards, and hearts, Valentine's Day on February 14th is still one of the most romantic days of the year. On that day, millions of lovers exchange small gifts, have candlelit dinners, and profess their devotion to one another. While its origins are still murky, one can't deny that love indeed, is in the air during Valentine's Day.
Who is St. Valentine?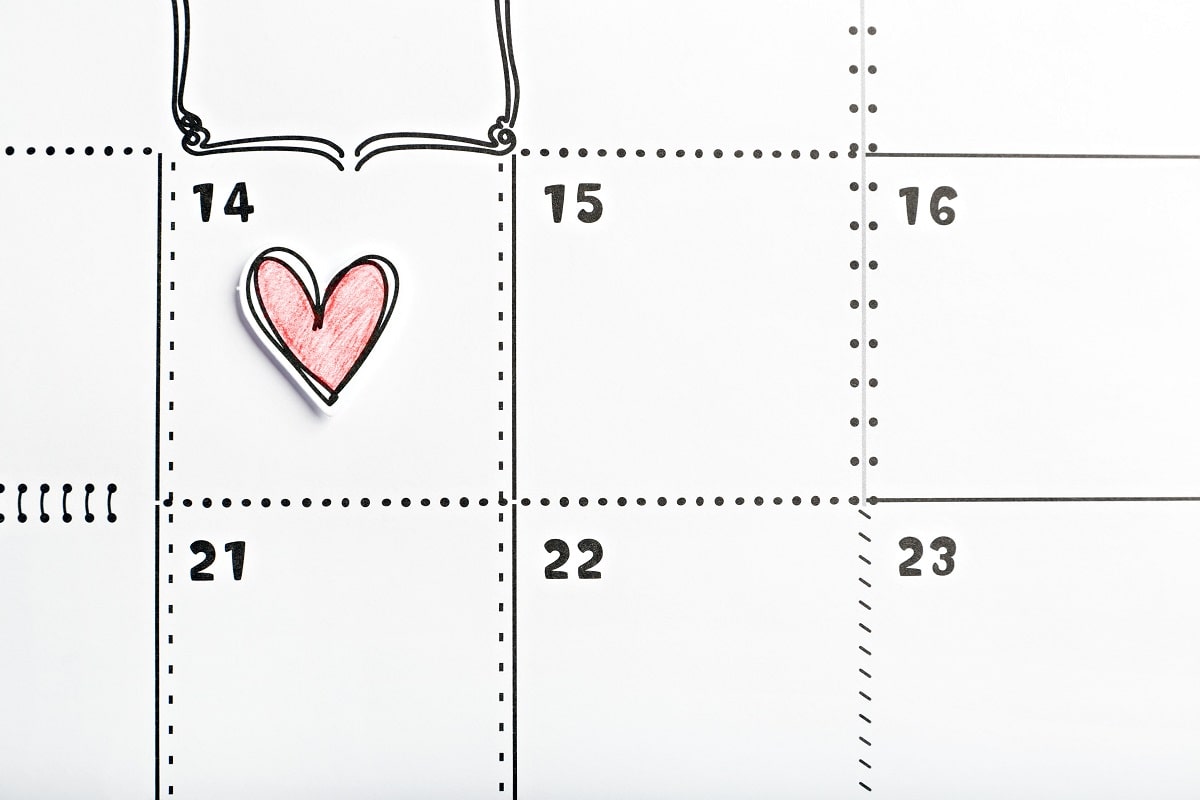 How Valentine's Day truly originated is still debated to this day. Many believe that it's in honor of St. Valentine, the patron saint of love. But the Catholic Church has at least three of the same name, all martyrs because of love.
There's St. Valentine the priest, who lived during the third century in Rome. According to legend, Emperor Claudius II decreed that single soldiers were better than married or lovestruck ones. So he ordered that marriage be outlawed for young men. The priest St. Valentine thought this was an injustice and continued to perform the rite in secret, costing him his life.
Another story tells of St. Valentine as a prisoner himself in Rome. He fell in love with a girl, rumored to be his jailor's daughter, and sent the first love letter signed "from your Valentine". Still other tales suggest that he was a bishop. Some say he was a hero who helped prisoners escape harsh Roman prisons.
More Origins
Aside from the belief that the romantic holiday came from St. Valentine, there are people who think that Valentine's Day originated from 'christianizing' a pagan holiday called Lupercalia. Lupercalia was celebrated in February and was foremost a fertility ritual dedicated to Faunus, the Roman god of agriculture.
The holiday is also commemorative of the Roman founders, Romulus and Remus. Aside from animal sacrifices, young women would also place their names on a giant urn where bachelors can pick one and be paired with that young woman for the rest of the year. Legend says most of these pairings ended in marriage.
No matter how you choose to celebrate this day of hearts, here are some romantic Valentine's Day quotes to help you express your love.
Valentine's Day Quotes
"You gotta find your best self and when you do, you gotta hold on to it for dear life." – Cheryl Strayed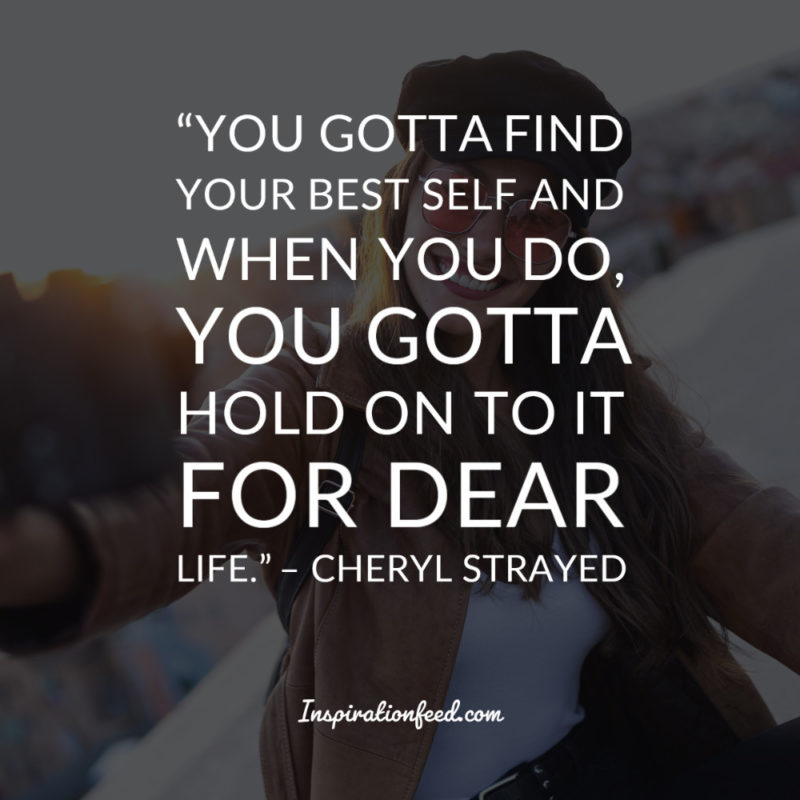 "Love is like the wind, you can't see it but you can feel it." – Nicholas Sparks
"One is loved because one is loved. No reason is needed for loving." – Paulo Coelho
"Each time you love, love as deeply as if it were forever." – Audre Lorde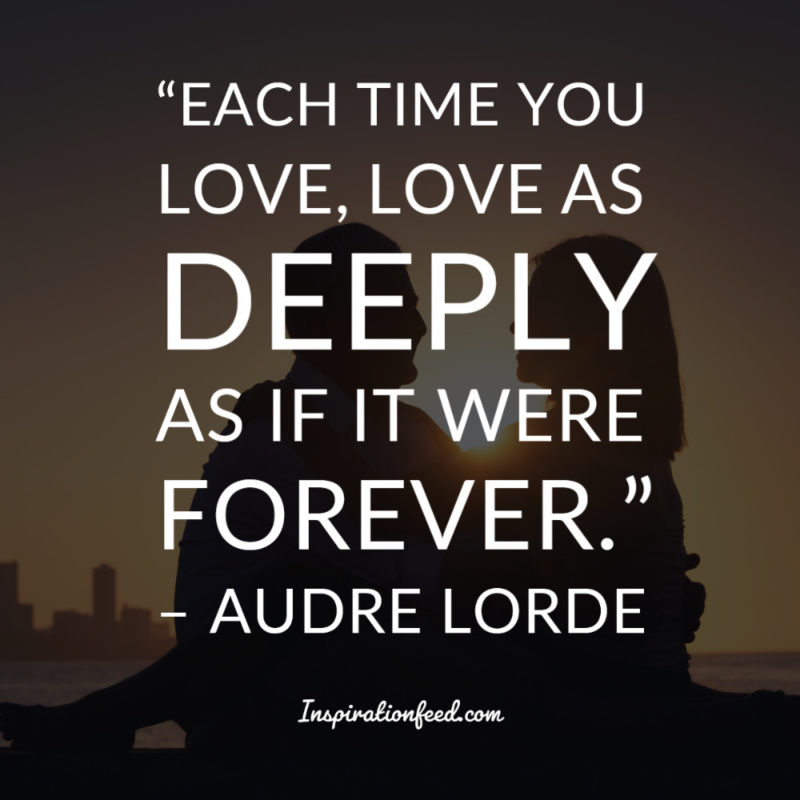 "Loving is not just looking at each other, it's looking in the same direction." – Antoine de Saint-Exupéry
"You always gain by giving love." – Reese Witherspoon
"Lovers don't finally meet somewhere. They're in each other all along." – Rumi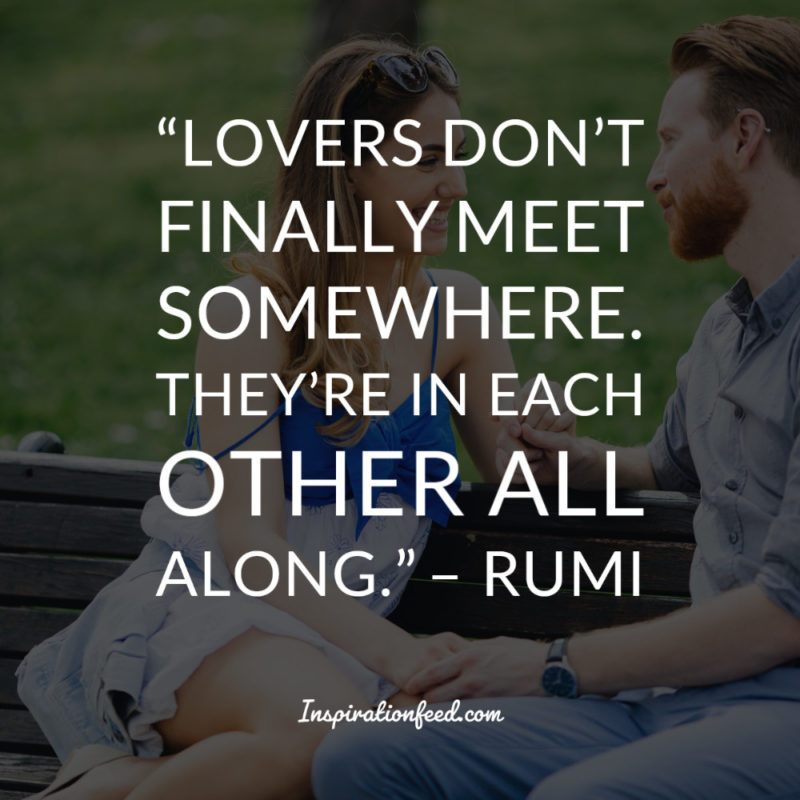 "A flower cannot blossom without sunshine, and man cannot live without love." – Max Muller
"Love grows more tremendously full, swift, poignant, as the years multiply." – Zane Grey
"If I had a flower for every time I thought of you..I could walk through my garden forever." – Alfred Tennyson
"I carry your heart (I carry it in my heart)." – E.E. Cummings
"All you need is love. But a little chocolate now and then doesn't hurt." – Charles M. Schulz
"You know you're in love when you can't fall asleep because reality is finally better than your dreams." – Dr. Seuss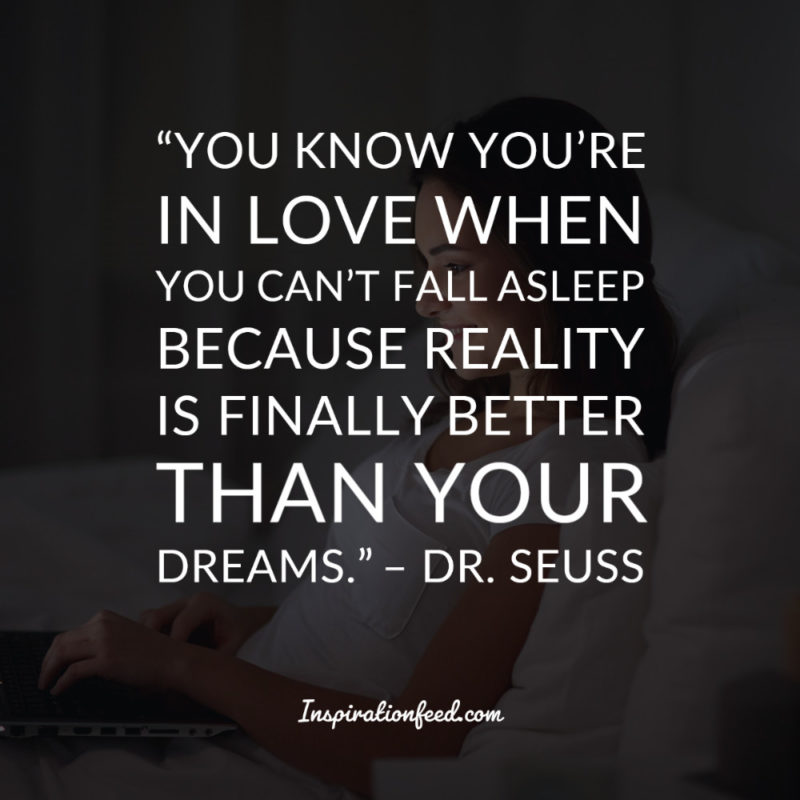 "The best thing to hold onto in life is each other." – Audrey Hepburn
"Love is our true destiny. We do not find the meaning of life by ourselves alone — we find it with another." – Thomas Merton
"If you find someone you love in your life, then hang on to that love." – Diana, Princess of Wales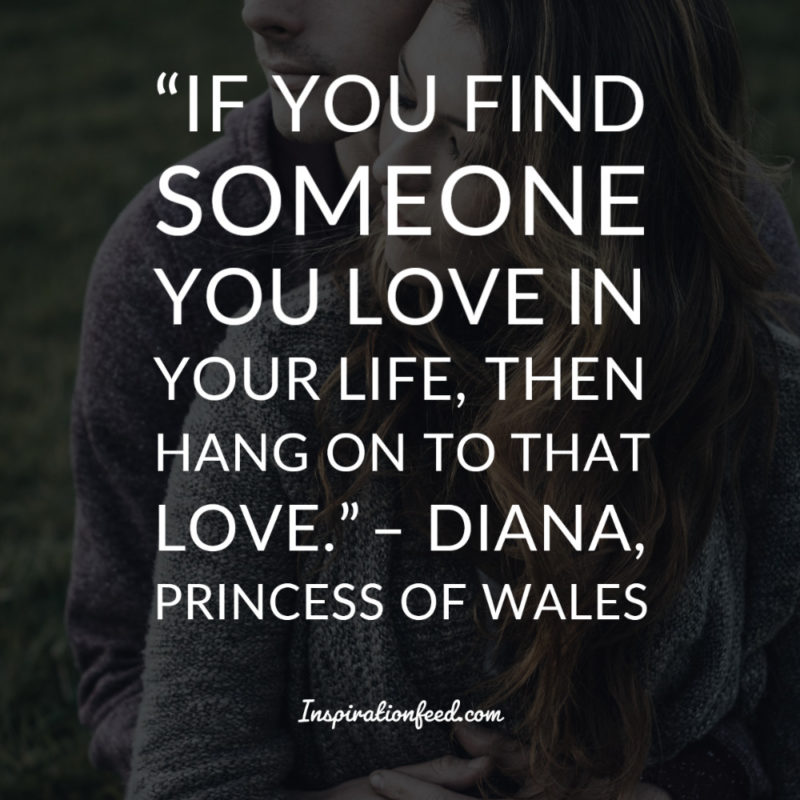 "You can't blame gravity for falling in love." – Albert Einstein
"Being deeply loved by someone gives you strength, while loving someone deeply gives you courage." – Lao Tzu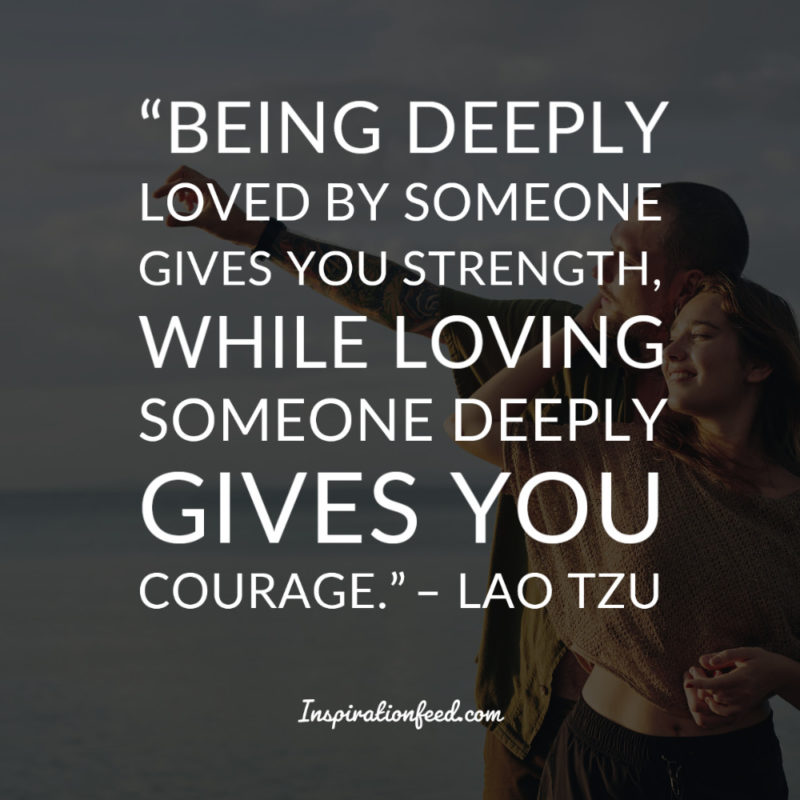 "The heart has its reasons of which reason knows nothing." – Blaise Pascal
"They invented hugs to let people know you love them without saying anything." – Bil Keane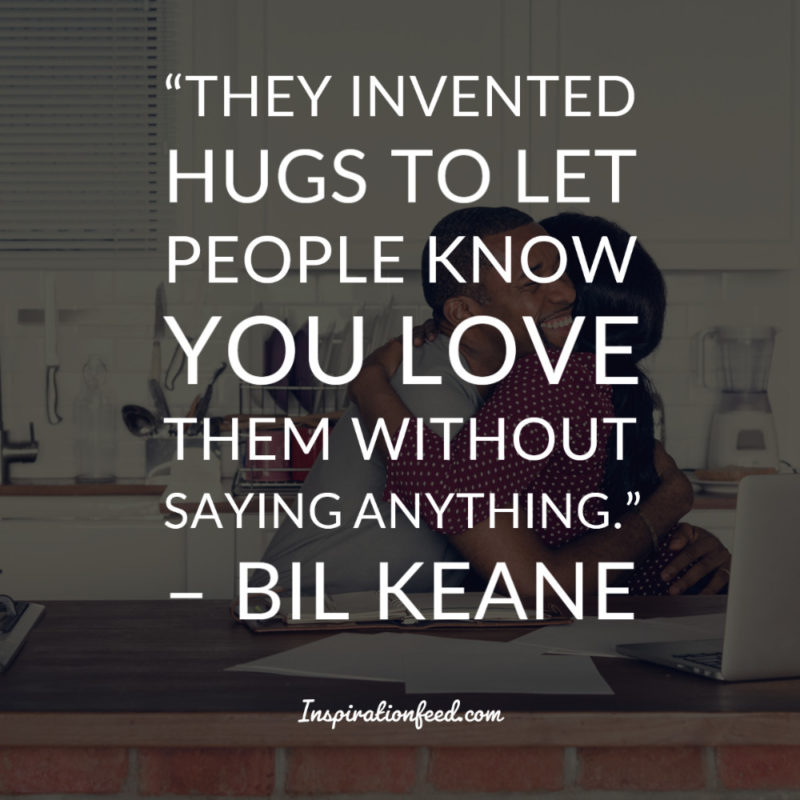 "For it was not into my ear you whispered, but into my heart. It was not my lips you kissed, but my soul." – Judy Garland
"I know of only one duty, and that is to love." – Albert Camus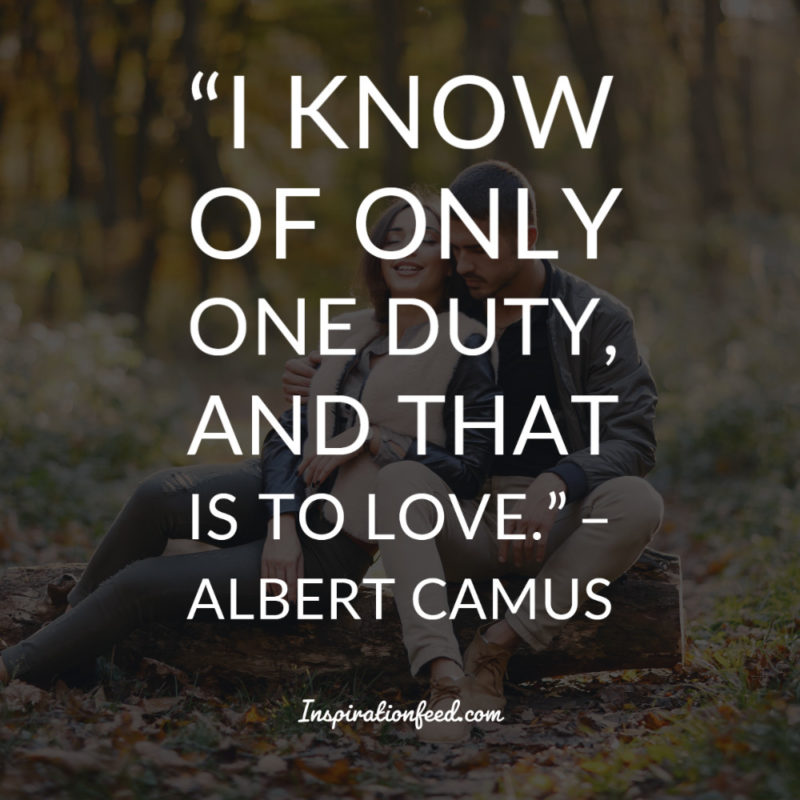 "Kisses are a better fate than wisdom." – E.E. Cummings
"Oh, if it be to choose and call thee mine, love, thou art every day my Valentine!" – Thomas Hood
"If you live to be a hundred, I want to live to be a hundred minus one day so I never have to live without you." – A. A. Milne
"There is always some madness in love. But there is also always some reason in madness." – Friedrich Nietzsche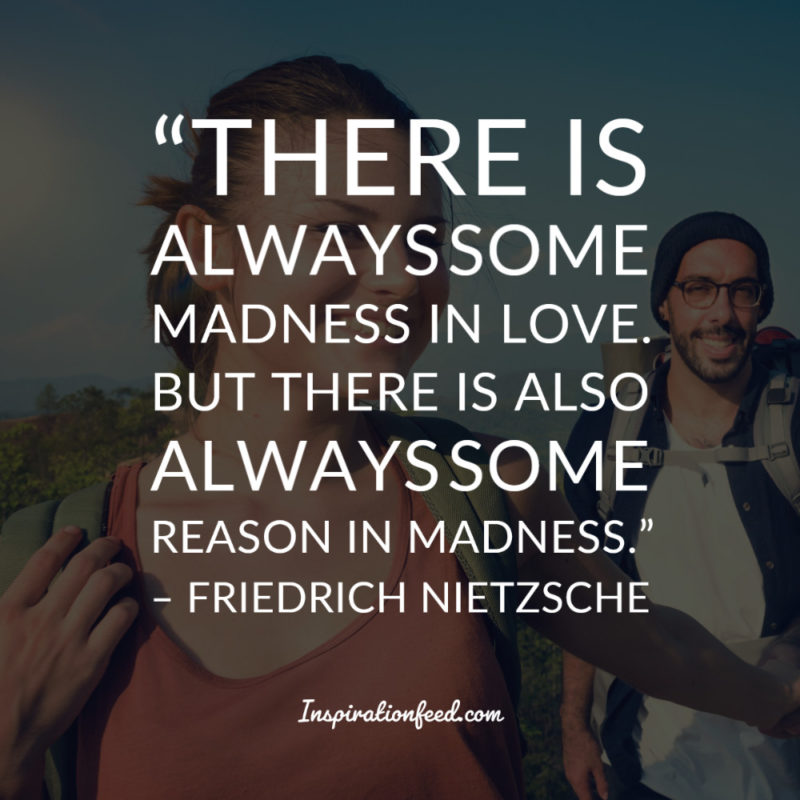 "We are most alive when we're in love." – John Updike
"Love is friendship that has caught fire." – Ann Landers
"There is only one happiness in this life, to love and be loved." – George Sand
"The future for me is already a thing of the past. You were my first love and you will be my last." – Bob Dylan
"There is no charm equal to tenderness of heart." – Jane Austen
"Today is Valentine's Day — or, as men like to call it, Extortion Day!" – Jay Leno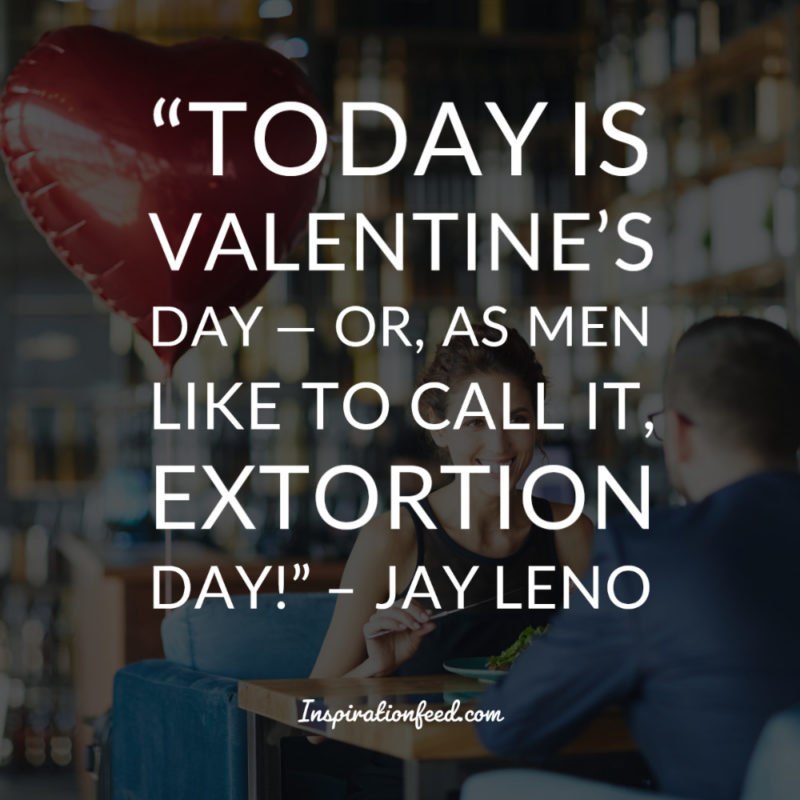 "How do I love thee? Let me count the ways." – Elizabeth Barrett Browning
"Love is composed of a single soul inhabiting two bodies." – Aristotle
"True love stories never have endings." – Richard Bach
"Love isn't something you find. Love is something that finds you." – Loretta Young
"Love doesn't make the world go round. Love is what makes the ride worthwhile." – Franklin P. Jones
"In a lifetime love is a treasure, and life with you my dear is always such a pleasure." – Catherine Pulsifer, Love Is a Treasure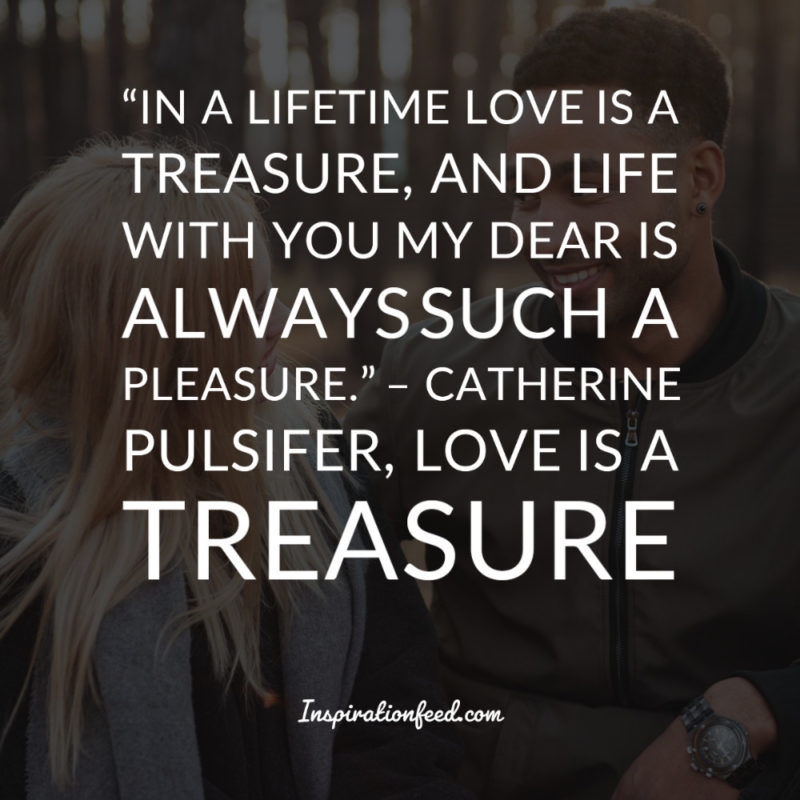 "…the basis for Valentine's Day celebration is associated with love. Love is its primary figure and focus. This is why the 14th day of February was set aside globally for all lovers and Valentine himself." – Felix Emiebi
"In real love you want the other person's good. In romantic love you want the other person." – Margaret Anderson
"For every beauty there is an eye somewhere to see it. For every truth there is an ear somewhere to hear it. For every love there is a heart somewhere to receive it." – Ivan Panin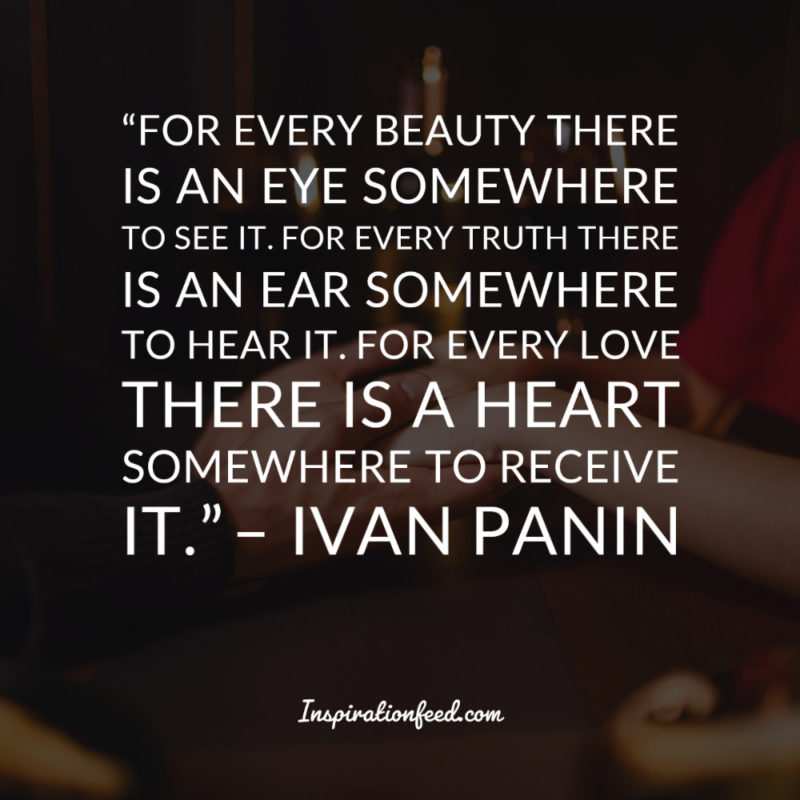 "I'm glad I have you for the rest of my life as a best friend, lover, and fellow adventurer. Thank you for constantly supporting me, forgiving me, loving me, making me laugh, and challenging me to be a better person." – Raquel Martin, Love Letters 2
"To love another person is to see the face of God." – Les Miserables
"With each passing year our love continues to grow. It is more beautiful than fresh fallen snow." – Catherine Pulsifer, For You Sweetheart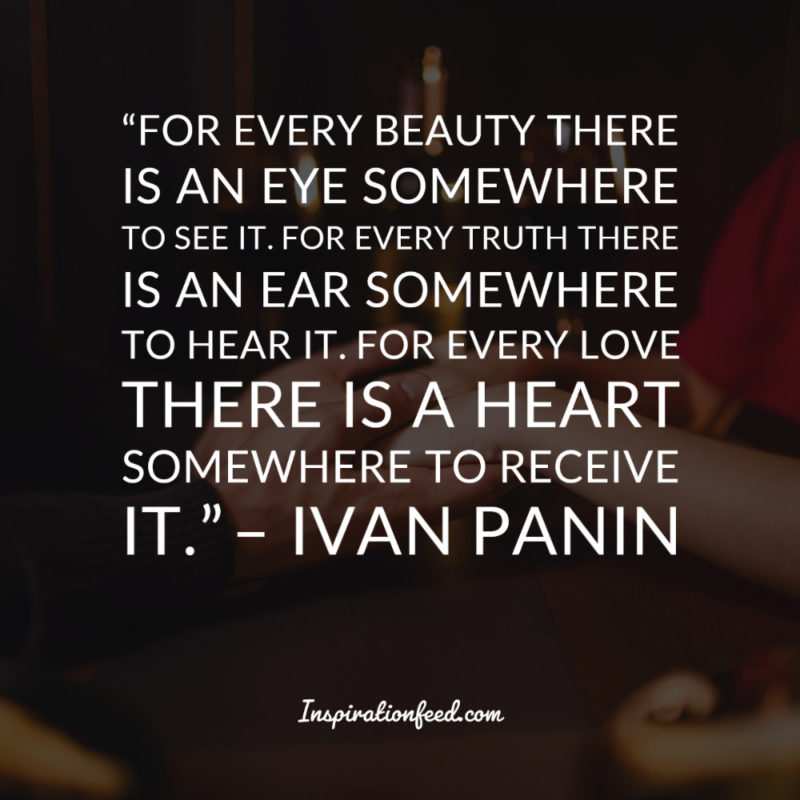 "Celebrating Saint Valentine's Day is a time to show how much you love and appreciate everyone – from your friends to your mom!" – Paul K. Stevens, Vintage Valentines for Children
"Never above you. Never below you. Always beside you." – Walter Winchell
"Like music on the waters is they sweet voice to me." – Lord Byron
"Many are the stars I see, but in my eye no star like thee." – An English Saying
"Perhaps it is our imperfections that make us so perfect for one another." – Douglas McGrath
"Your words are my food, your breath my wine. You are everything to me." – Sarah Bernhardt